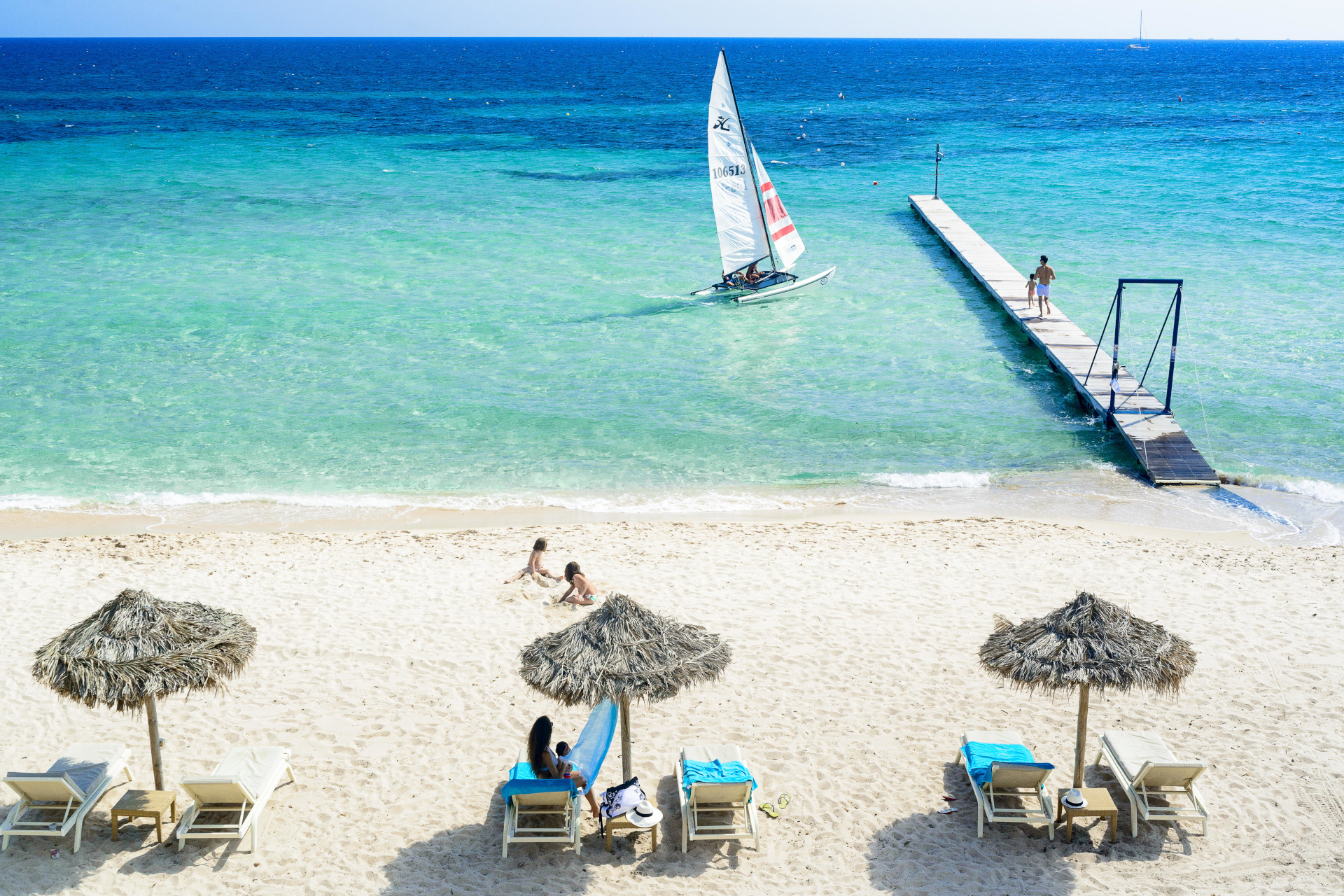 Southern Sardinia's Sporting Hot Spot: Forte Village – Review
A getaway for all the family
In 1970, Charles Forte (an Italian-born, Scottish hotelier of Rocco Forte Hotels) established a destination for sports lovers on the southern tip of Sardinia – and decades later, Forte Village still champions his vision. Georgie Bentley-Buckle checks in to see what the resort has to offer.
Review: Forte Village, Sardinia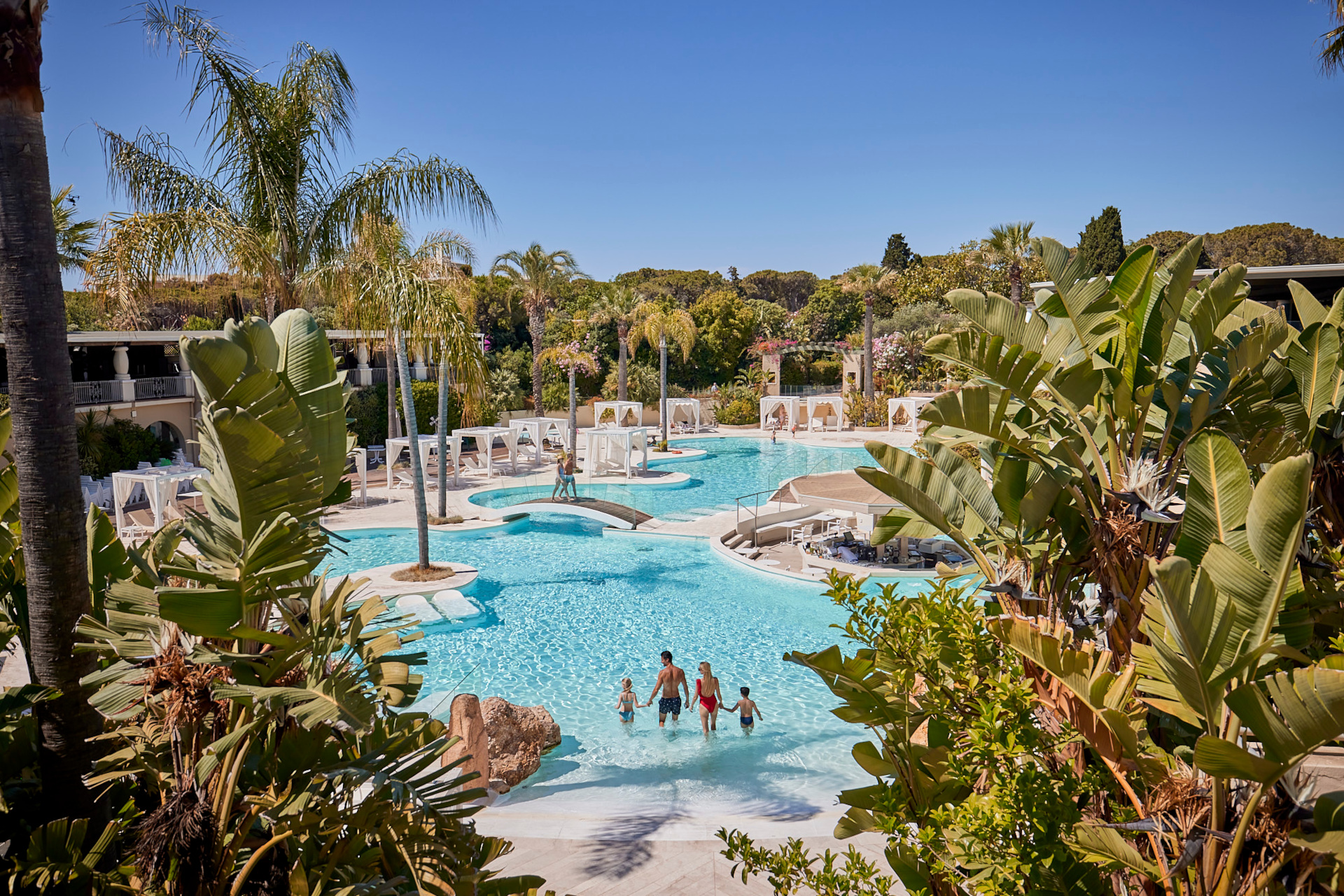 Having been named the 'World's Leading Resort' during its inception back in the glory days of the 1970s, Forte Village is something of a not-so-secret gem on the Sardinian shoreline. This ambitious resort pivots to adapt to a variety of guests across its eight luxury hotels, 13 villas, and 40 suites – keeping pace with adrenaline-fuelled families and discerning couples alike.
Among a maze of mature Mediterranean gardens, Forte Village is a place for beach lovers, those who prefer to sit poolside, spa aficionados, foodie and, of course (as first intended by Charles Forte), sports enthusiasts. I spent just two nights finding my way around the island's iconic resort, which is a 40-minute drive from the island's capital city Cagliari, and discovered it had enough on offer to keep us entertained for weeks.
STAY
Take Forte Village for face value – as a literal village. Not your regular hotel concept, here you'll find many different hotels in the private resort with a huge selection catering to everyone. For example, find Deluxe Bungalows hidden among the bougainvillea and roomy villas for families and large groups. Notably, the Villa del Parco hotel has recognition as a member of the Leading Hotels of the World and is an ideal adult-only retreat that sits beside the Acquaforte Thalasso & Spa.
Not far from the beach (and with humble low-rise suites among the trees) is Le Dune. One of Forte Village's five-star options that we checked into, it's at once centrally located and tucked towards a quieter corner of the resort. This makes it a popular stay within the wider resort. Among the trees and with a smart restaurant overlooking the ocean, those who stay at Le Dune can also enjoy its infinity pool; on a nearby rooftop, it was here that we reclined during our stay.
DO
The list of things to do here is almost endless. There's obviously the portfolio of sports, which is nothing less than impressive. World-class Sporting Academies make Forte Village a dream destination for any aspiring footballer, fencer, dancer, F1 driver or tennis player. Play football morning until night with coaches from Real Madrid, perfect your tennis swing with internationally ranked players or learn rugby under the eye of British legends. Other sports on offer for all ages include boxing, basketball, cycling, golf, water sports and even triathlon training.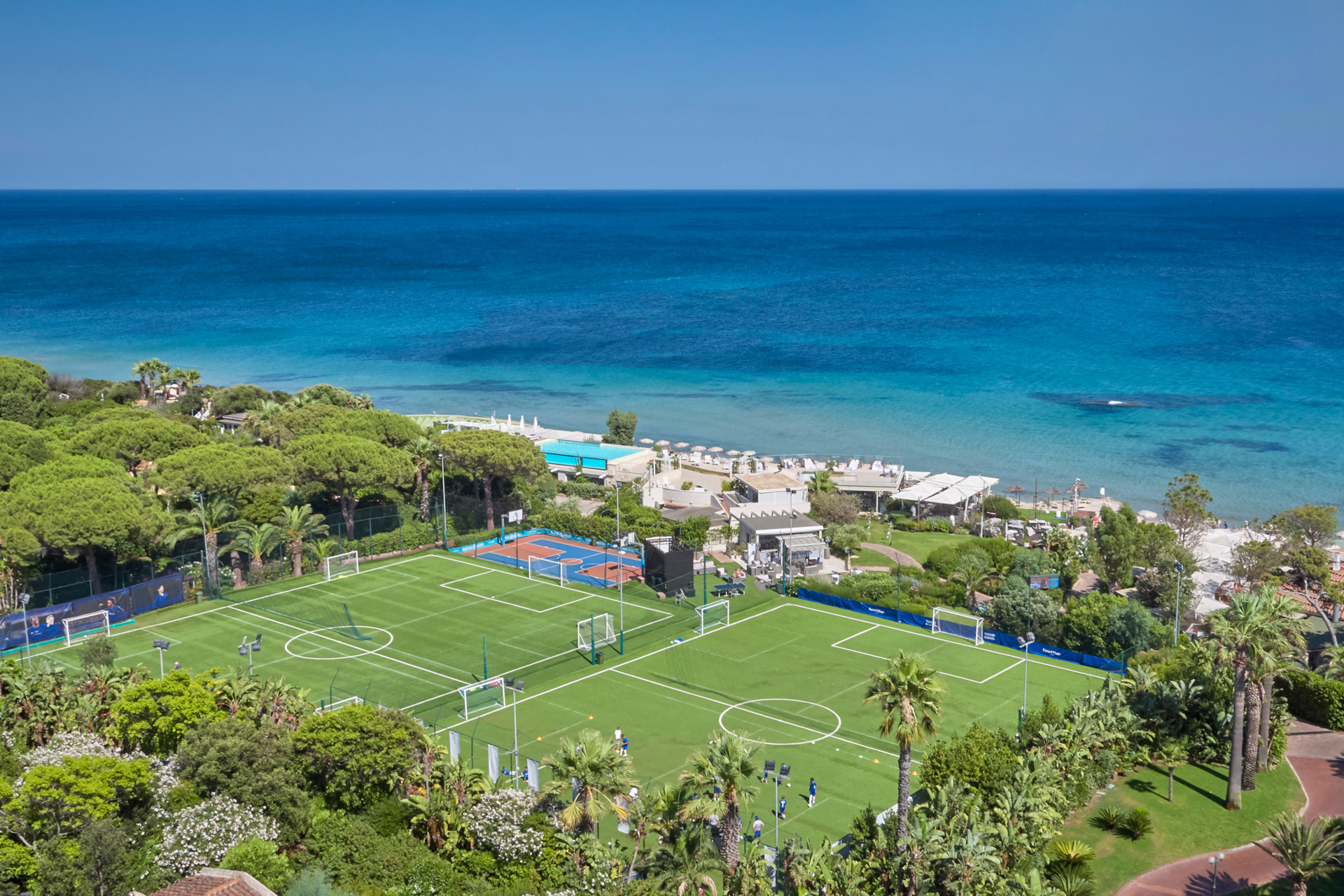 Forte Village's youngest of guests can get stuck into the Children's Wonderland. This includes a suitably bright pink Barbie DreamHouse with a princess-worthy 'VIP package', as well as theatrical workshops, a mini vegetable garden and a play village. Beyond the safety of the wonderland, younger guests can also find water slides, a bowling alley and go-kart racing.
Inspired by the Romans, who inhabited Sardinia centuries ago, is the spa. Here, Forte Village goes beyond the expected with an extraordinary thalassotherapy (a powerful detox therapy) circuit which navigates the trees along six salt-rich seawater pools. This wellness experience is certainly world-class, but not for the faint-hearted. Start in the eye-watering syrupy salt pools, moving your way through the warm waters before finishing with an icy cold plunge. Those after a treatment can retreat to one of rooms cocooned among the trees. We'd recommend the waterbed, which transformed into different colours while simultaneously providing a skin-soothing honey and salt massage.
EAT
There are 21 restaurants located throughout this lively resort, from fine-dining tables draped in white tablecloths and dressed with pink orchids to sushi rolls and TIKI cocktails at sunset, as well as traditional Italian pizzas and Sardinian specialities. Forte Village also welcomes celebrated chefs from across Europe, such as Heinz Beck, Carlo Cracco, and two-Michelin-starred Massimiliano Mascia. For discerning foodies, the Belvedere fine-dining restaurant situated on an elegant terrace is a must with a large wine collection, while for the best views along the coast, you'll want to try Bellavista and its plates of fresh pasta and seafood (sourced from less than one kilometre away).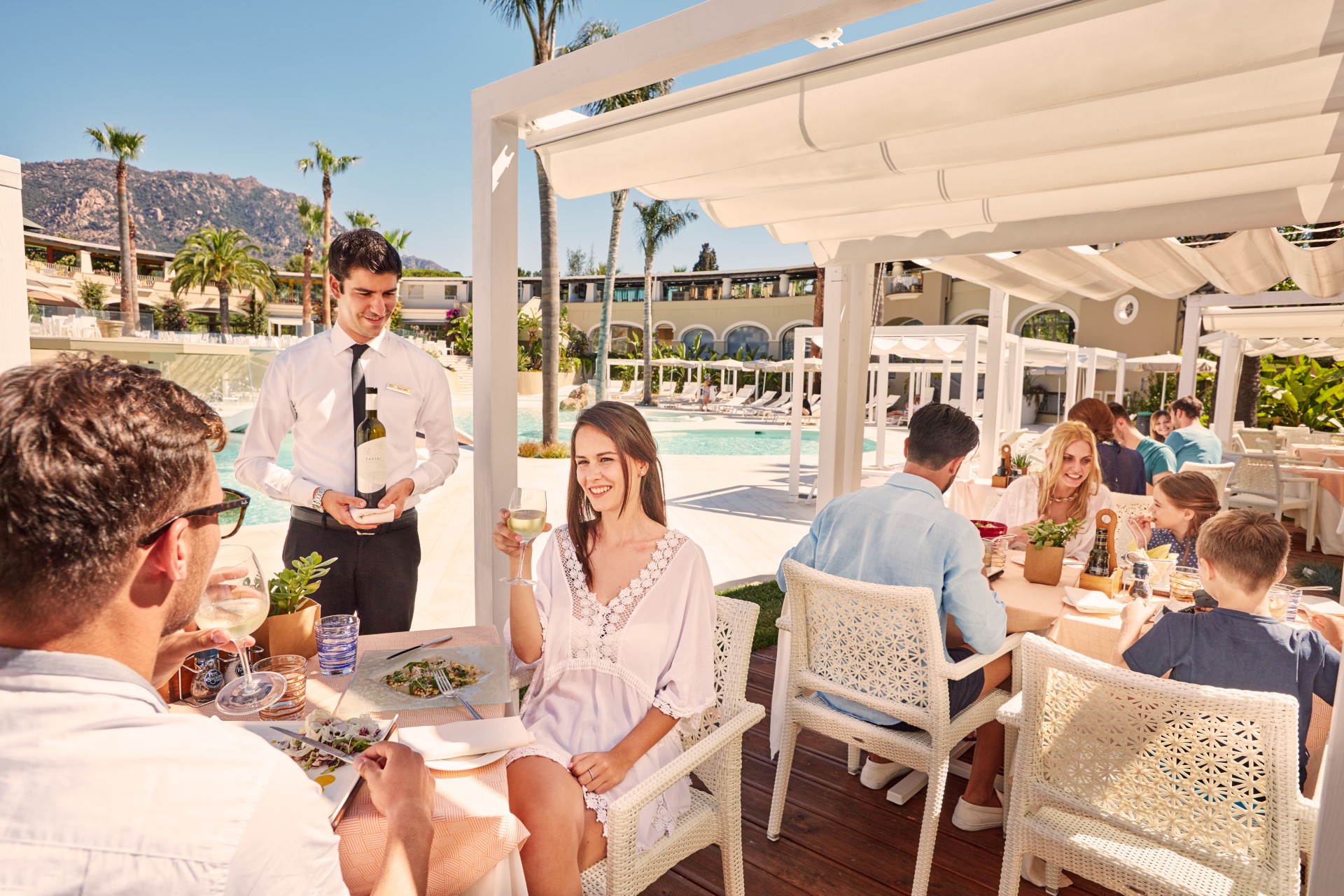 THE FINAL WORD
Forte Village has a vibrant past and is looking towards a fruitful future among its 120 acres of subtropical flora and fauna. Also nominated for The World's Leading Green Resort 2022, it is a destination that champions sustainability in southern Sardinia with a respect for the environment that goes in hand with the local community.
With many of the locals dedicating their working lives to Forte Village, it is an economic hub that aims to thrive harmoniously among the natural landscape. Notably, this is achieved with the use of efficient energy saving, water purification and architecture that reflects Sardinian tradition with local marble.
BOOK
Forte Village, Sardinia offers rooms from £460 per room per night based on two adults sharing a Deluxe Bungalow on a half board basis, excluding drinks. fortevillageresort.com
Images courtesy of Forte Village