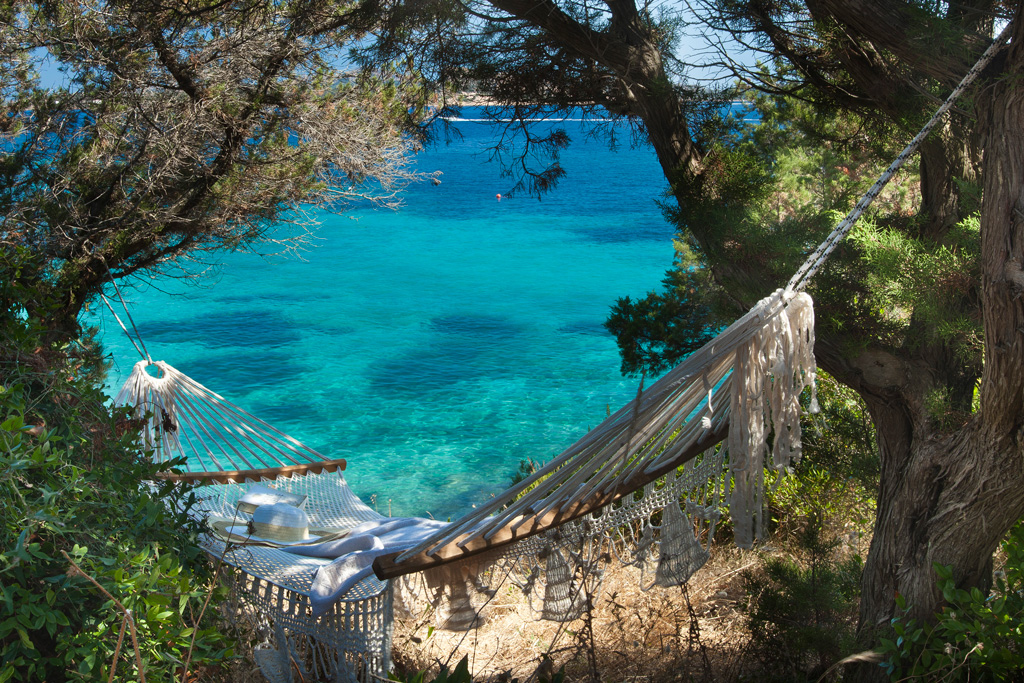 Weekender Guide: Sardinia
---
Fo those who love the sunshine...
Boasting 300 days of sunshine a year, with alabaster sands and aquamarine waters often drawing comparisons to those in the Caribbean – it's hardly surprising that Sardinia has become a holiday hotspot for celebrities such as Beyonce, Gwyneth Paltrow and George Clooney.
Italy's second biggest island, Sardinia is one of the most geologically ancient bodies of land in Europe. With the fact that it was populated in waves of immigration by Phoenicians, Romans, Pisans, Genoese and Spaniards evident in everything from the architecture to the cuisine. But did you also know that Sardinians are some of the world's longest-lived people? It is culturally isolated. traditional 'Blue Zone' Island whose inhabitants still hunt, fish and harvest their food and have a strong sense of community. All just a two-hour flight from London, says Emma Whitehair.
STAY
Located near San Teodoro, on the northeast coast of Sardinia, The Baglioni opened in June 2021, making it the newest of the luxury Italian brand's resorts. The property is designed to closely follow the tranquil landscape and blend harmoniously with the natural surroundings – which include a marine reserve and lagoon that lead to an unspoilt white sandy beach. The majestic mountains in the distance add to a feeling of expansiveness.
Three jade green pools, including one for laps, and two for kids, are surrounded by decadent cabanas with billowing drapes in elegant eau de nil. While the ultra modern and sleek spa, features a Finnish sauna, ice fountain, sensory showers and steam room. Not to mention the world class massages on offer in the four treatment cabins. The Baglioni also owns a coveted 600 metre private beach that feature natty taupe and white stripe umbrellas as well as shading luxe loungers with the coveted front row available for reservations.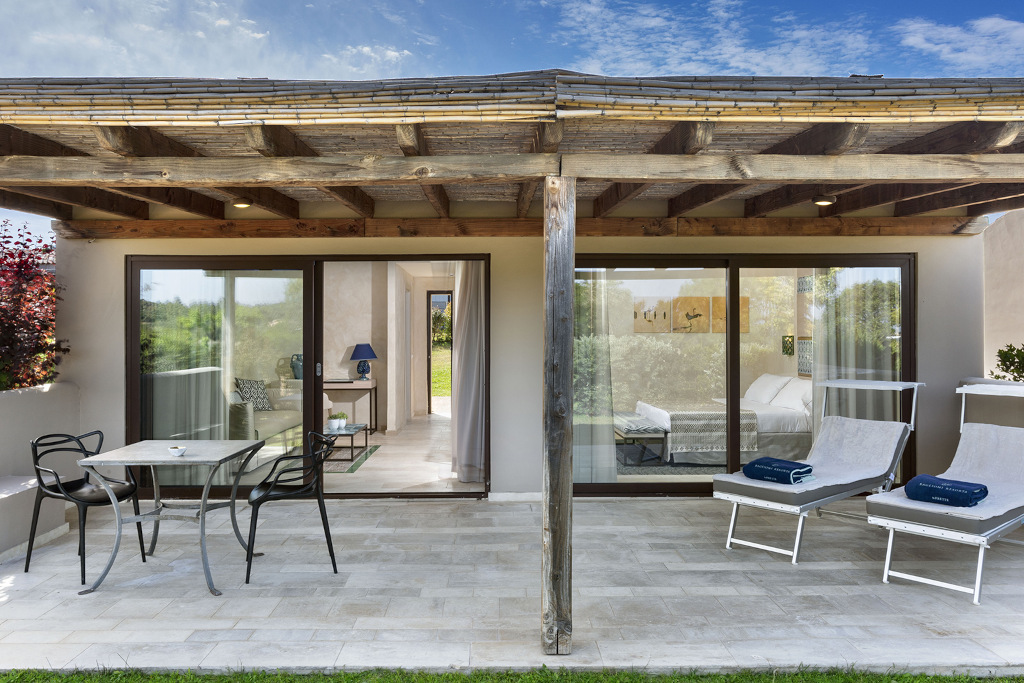 Rooms are spacious and modern, with views of the sea or gardens. Decked out with elegant muted tones, reflecting the natural surroundings, and feature cushions and tapestries crafted by local artisans.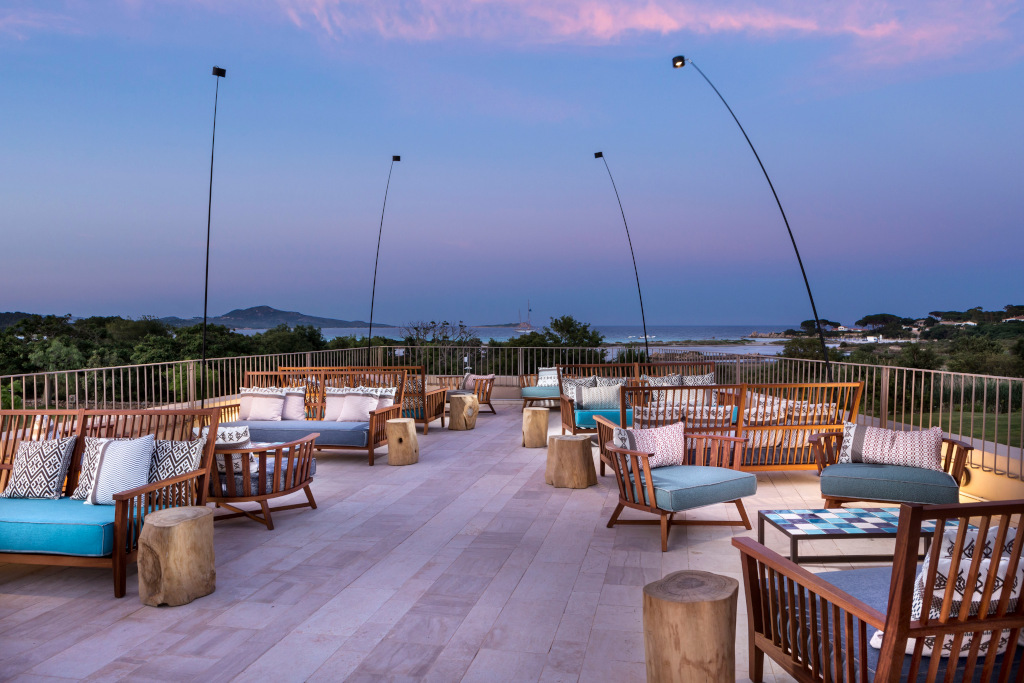 Restaurants include Gusto, with gourmet creations by Michelin-starred chef Claudio Sadler – one of the most renowned chefs in the world. While for day to day dining, the main restaurant offers an all day menu – from an impressive breakfast buffet, to an al a carte dinner, featuring some of the finest dishes in Italy's traditional repertoire, all with a modern Mediterranean twist. Along with the kind of prestigious wine list you might expect from one of the leading Italian luxury resort brands.
With eight resorts exclusively in North Sardinia, Delphina hotels & resorts was founded by a local family, with a background in property management. Supporting the community, with interior décor by local artisans and its own organic wine, food and spa products on offer. Delphina is also the first Italian hotel chain to use 100% certified green energy from renewable sources. And the three (5 star) Delphina hotels we visited each have the perks of a sprawling resort, including numerous on-site restaurants, combined with their own unique rustic charms.
Best New London Restaurants Opening in 2022
The Marinedda has one of the largest wellness centres in the Med. Specialising in Thalassotherapy (the use of seawater to help with everything from easing aches and pains, to respiratory conditions and  inflammations), the 2,500 m2 dedicated spa centre contains four pure seawater pools that go from hot to cool with jets of varying degrees of intensity. There's also a huge range of treatments on offer, including Intraceuticals, an anti-aging treatment, as loved by Madonna.
However, for its sheer simplicity, Hotel Capo d'Orso is the jewel in the crown. Full of secluded nooks and crannies, sun bleached decking and romantic hammocks. An ideal lover's getaway.
Valle dell'Erica, has been nominated by Trivago as the Best Beachfront Hotel in Sardinia for its unspoilt coastline of sandy beaches and wind-carved coves. Set in 28-hectares of land – there is the optional use of the hotel's buggy to get around if you tire of wandering the winding paths lined with olive trees and bougainvillea. Or you could simply spend time enjoying the supersized loungers with thoughtful pull down shades to protect one's eyes from the glare of the sun, while between sessions in the heated Thalasso pools overlooking the sea.
The spacious rooms all have large verandahs, and a 70s North African vibe to the interior. With printed tiles, inset concrete sofas and terracotta accents.
EAT
With numerous restaurants in the Delphina resorts, there is little need to venture further afield. One must-do is  taking a boat to Hotel Capo d'Orso's private Marina, for lunch overlooking the bay. The only of the hotel group's restaurants open to public, rather than just guests, Il Paguro offers food as spectacular as the view, including delights such as salmon carpaccio 'cooked' in wine, seared prawns with lentils and a local speciality of creamy fregola with clams.
Restaurant of the Week: Aqua Kyoto
The other restaurants at the resorts  are mostly high-end buffet style, with everything from Traditional North Sardinian to vegan selections on offer. And, after starting out with such a sense of adventure, what you might discover is that nothing tastes as good as fresh Italian al dente pasta with a rich late summer sweet yet tangy tomato sauce, topped with Buffalo mozzarella and basil leaves. Simply divine.
While another notable mention goes to the dessert selection at The Marinedda. Especially the punchy homemade ginger ice cream and a gooey squares of chocolate with orange peel.
Recipe: Gordon Ramsay's Borlotti Bean Minestrone
DO
Hire a boat to explore some of the archipelago's 60 uninhabited and protected islands. Dropping anchor to take a swim in the crystal-clear waters then rest on the deserted white sandy beaches. Stop off at La Maddalena, the only island with a population (and Naval base), if only to check out the Cadets wandering through the town in their stylish white uniforms.
Take a hike with a local tour guide to explore the alien landscape of the aptly names Valle della Luna. With huge granite boulders that have been organically moulded by nature into fantastical shape, it's unsurprising to learn that this is the location for many western movies.
Visit Capo Testa, said to be one of the earth's most "energetic" points. With more bizarre rock formations and an old lighthouse with views out to Corsica, it's a spot of contemplative beauty.
BOOK
Hotel nightly double room rates at The Baglioni Sardinia start at €450 per night. ​​
British Airways flies from London Heathrow to Sardinia from £88 return, including taxes and charges. For more information, visit ba.com/Sardinia or call 0344 493 0125.
More from The Weekender series…
PARIS / ICELAND /  BRITISH BEACHES / AMSTERDAM / ST IVES / MALDIVES / PRAGUE / ETHIOPIA