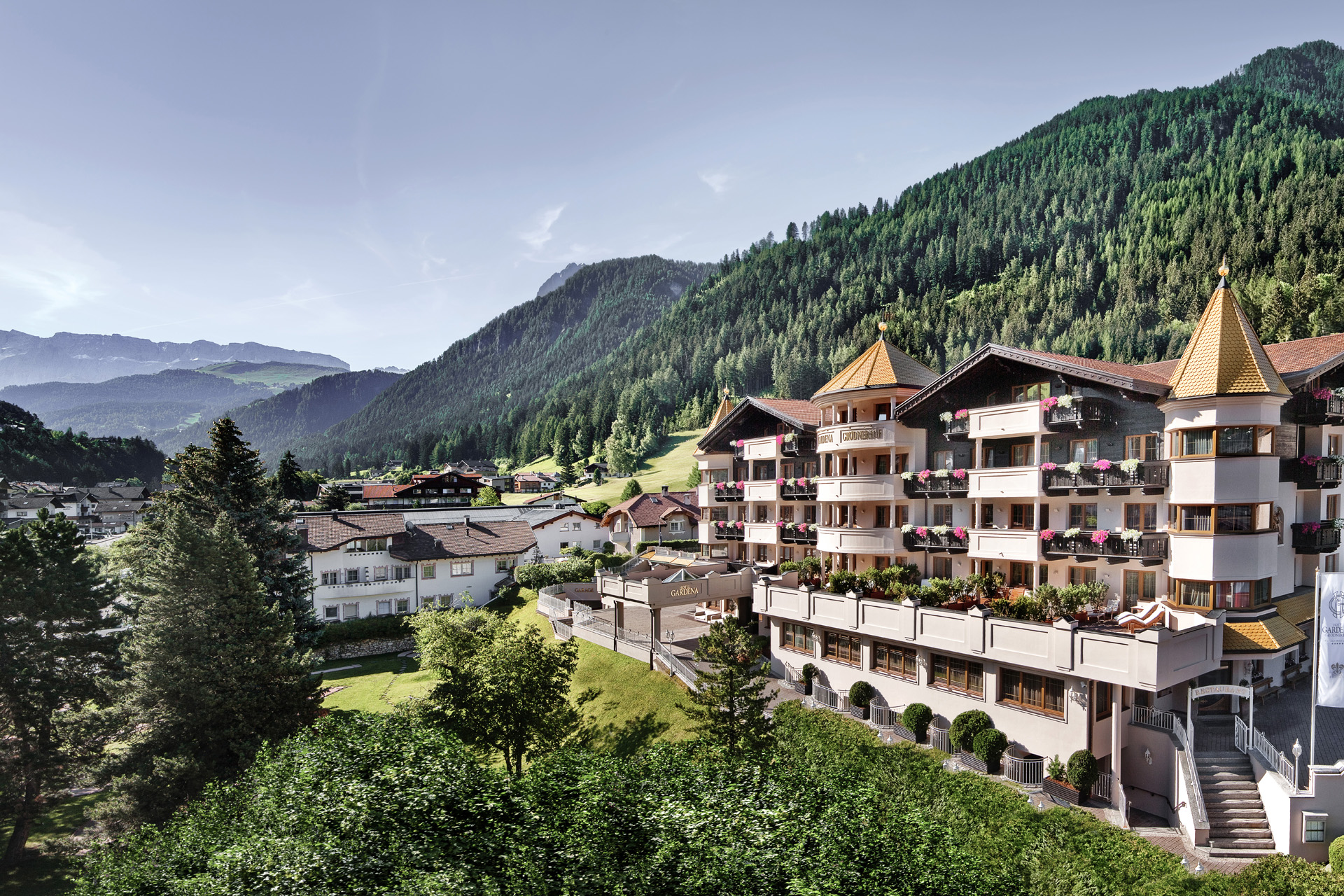 An Alpine Spa For All Seasons: Gardena Grödnerhof Hotel & Spa – Review
---
Brimming with charm and authenticity
As 'endorphin tourism' swells in popularity, Camilla Hewitt pays a visit to Gardena Grödnerhof Hotel & Spa, a year-round retreat made for activity and relaxation lovers both. 
Read the C&TH Guide to Responsible Tourism
Review: Gardena Grödnerhof Hotel & Spa, Dolomites
STAY
Located in the heart of the Dolomites, Gardena Grödnerhof Hotel & Spa has been in the Bernardi family for five generations. Despite never exchanging hands, the hotel has been refurbished to an impeccable standard. Rooms and suites are generous in size while still retaining a cosy chalet feel with timber-clad balconies overlooking the traditional alpine town of Ortisei. Attracting a predominantly domestic crowd of holidaying Italians, Ortisei doesn't feel overrun with tourists. Instead, it retains its charm and authentic appeal. 
DO
Sitting adjacent to Ortisei's cableway station, Gardena Grödnerhof acts as a gateway to the region's famed hiking and ski district, Val Gardena. During the summer months, the ascent to 2,000 m rewards guests with panoramic views of Europe's largest alpine wildflower meadow. Criss-crossing the vast plateau, the well-groomed trails are a picturesque playground for hikers and mountain bikers. The undulating Sassolungo loop is a 17 km circuit that offers everything from imposing peaks to verdant pastures. For novices – or those not wanting to carry their kit through the airport – the hotel is well equipped with everything you need to conquer a day on the mountainside, including a guide if you don't trust your map reading abilities.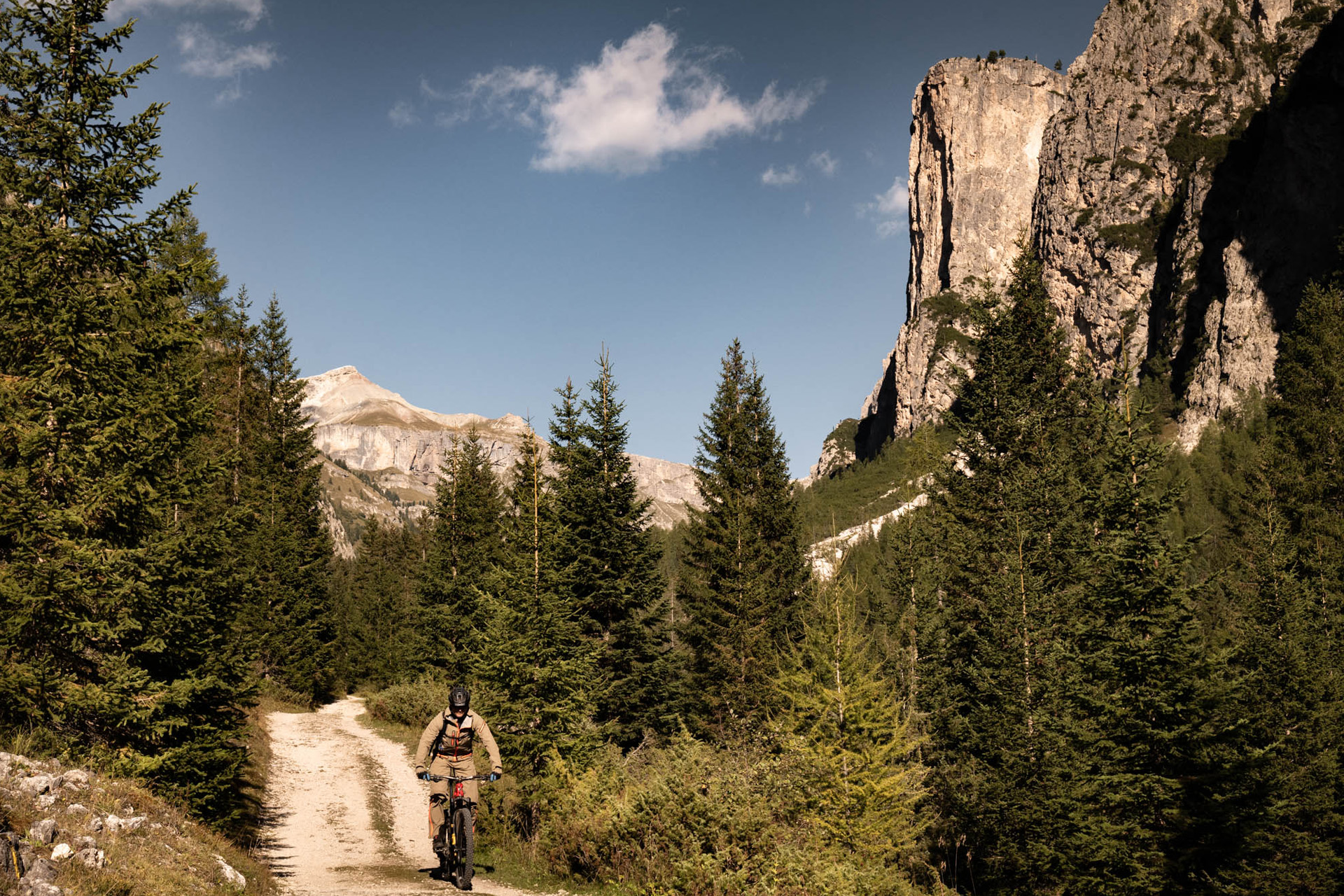 If all that alpine air isn't rejuvenating enough, Gardena Grödnerhof 's storied spa is sure to hit the spot. The spacious oasis, fit for hours of self-indulgence, offers treatments with a focus on relaxation and recovery. The Ayurvedic menu, an eastern inspired approach to wellbeing, is not what you would expect to find in this traditional Italian resort, but it is an inspired choice by the Bernardi family. After all, what could be more soothing after a full day on your feet than the warming oil of an Abhyanga massage? 
In addition to the treatment menu, the spa is home to a spacious indoor heated pool, large outdoor whirlpool, Finnish sauna, aromatic steam bath, cold water plunge pool and relaxation rooms. There is, of course, a gym, but it's unlikely you will be stepping foot on a treadmill after a long leg workout on the slopes. For families, the kids club, complete with movie theatre and climbing wall, will give parents as much delight as the children. 
EAT
For those with an appreciation of the finer things, dining at Gardena Grödnerhof is not to be missed. At the tiny, 12-seat Anna Stuben restaurant, chef de cuisine Reimund Brunner oversees a talented team executing a menu of original creations based on regional, seasonal ingredients. The restaurant is renowned as one of the best dining destinations in South Tyrol, and continues to hold one Michelin star as well as four Gault & Millau toques. 
A short stroll into Ortisei's pretty town centre, find a host of traditional restaurants serving plates of pasta aplenty. Back at the hotel, breakfast isn't limited to cold cuts and cheese: energetic guests wanting to fuel their expeditions will not be disappointed by the well stocked buffet. 
THE FINAL WORD
This year-round retreat is made for mountain lovers who favour freshly pressed sheets over a bivouac or a bothy. Combining the thrill of the great outdoors with the pleasures of relaxation and fine dining, Gardena Grödnerhof, ticks a lot of boxes in the category of travel being coined as 'endorphin tourism'.
BOOK IT: Rates at Gardena Grödnerhof start from €360 per night on a B&B basis. gardena.it 
GET THERE: The closest airports are Bolzano (37 km), Verona (180 km) Venice (305 km) and Innsbruck (120 km).