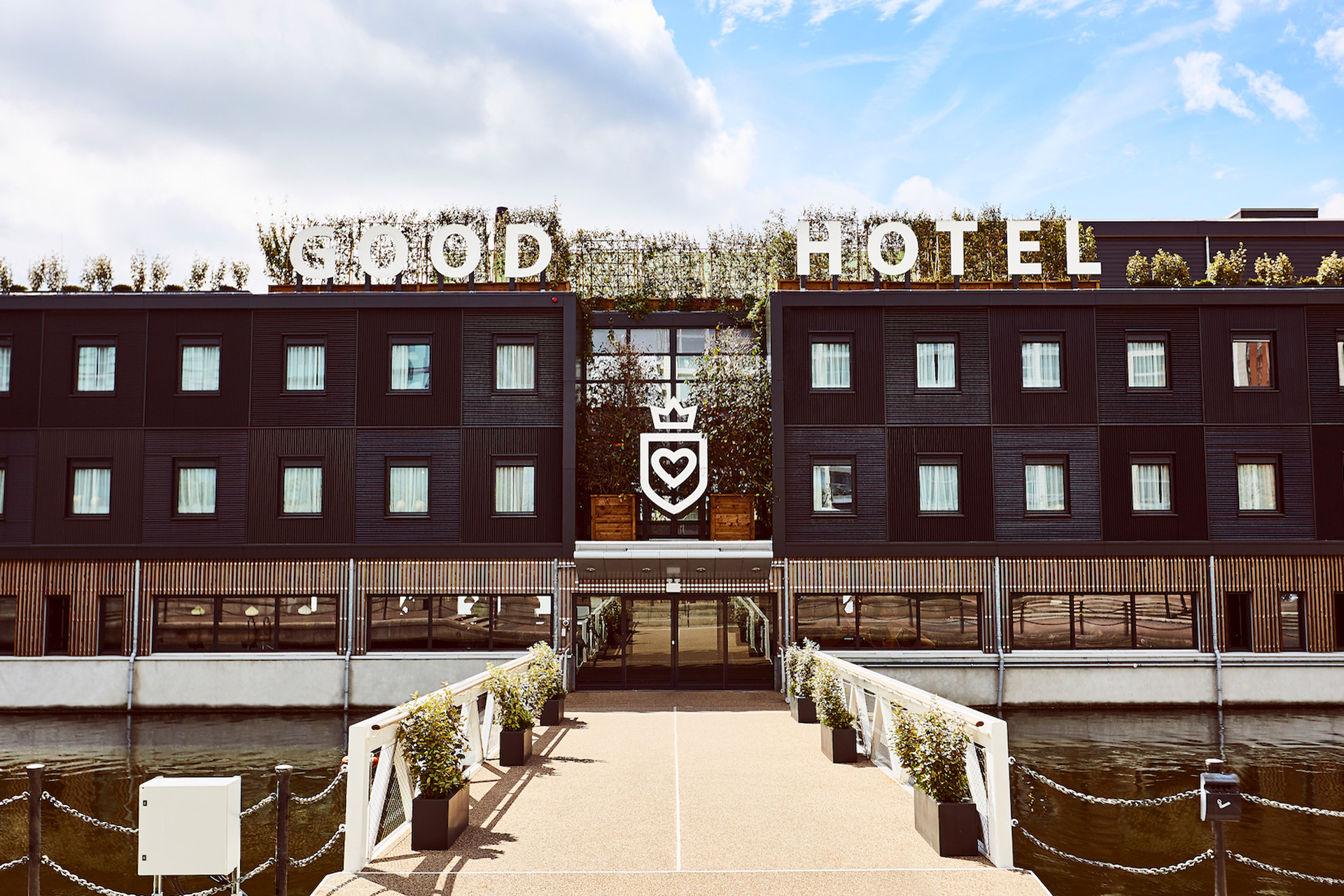 Inside Good Hotel London, A Positive Impact Hotel
Sleep Good and Do Good
Based in the Royal Victoria Dock in East London, the Good Hotel London is not only an innovative floating hotel, but it also takes a pioneering approach that puts community centre stage. 
Inside Good Hotel London, A Positive Impact Hotel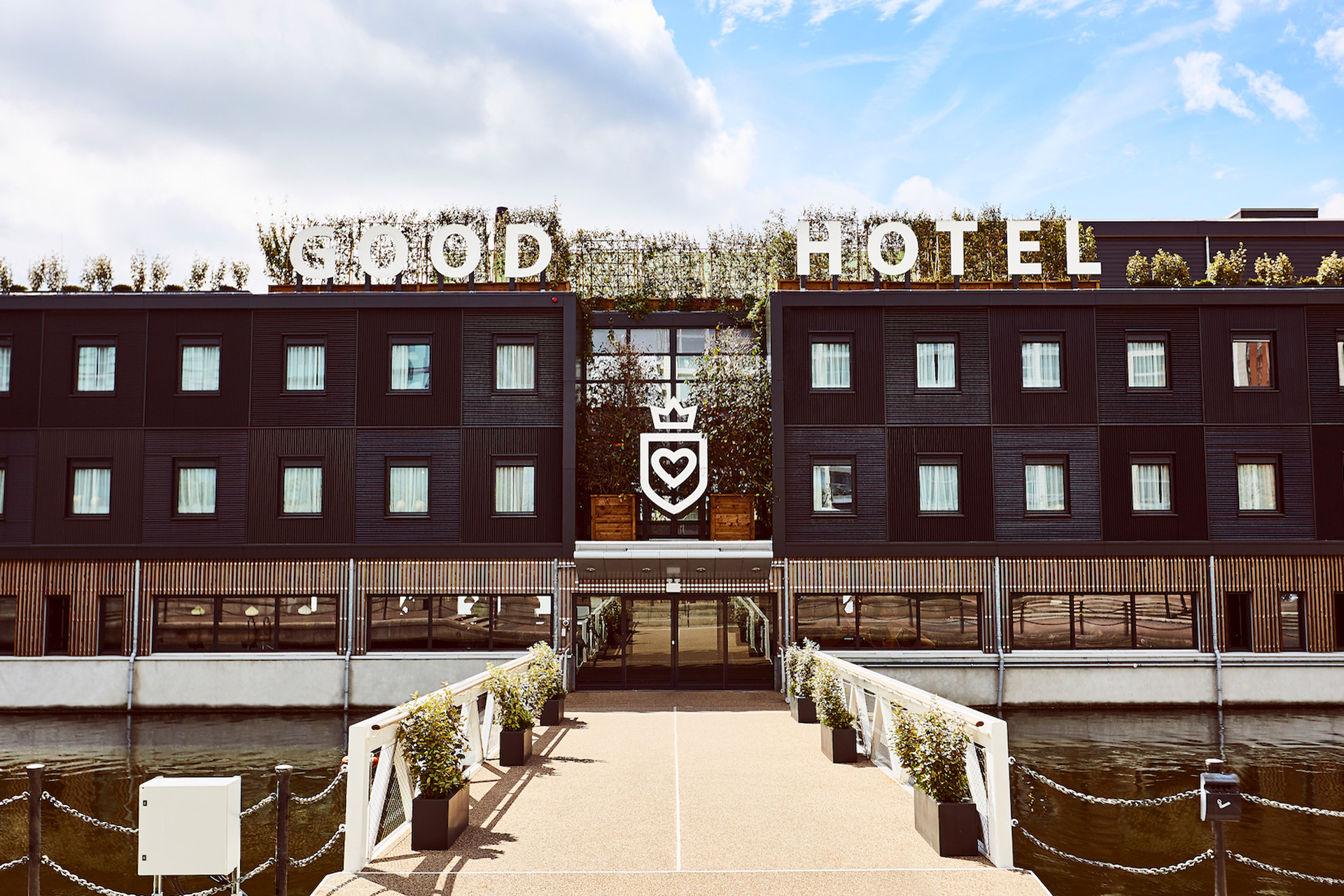 Having first popped up for a year in Amsterdam, the floating hotel is now in located Docklands. As a social impact hotel, it offers an on-the-job training scheme that been designed to help local people affected by unemployment take their first steps into the world of hospitality. 
'Building a business is a great way to advance and serve others. Somehow it has become the norm for most businesses to place financial value as its end goal, not its means, when it should be the other way around. What if you could put people centre stage in one of the most "human" industries we have, hospitality? Good Hotel was designed to have a real human,' says Good Hotel Founder, Marten Dresen.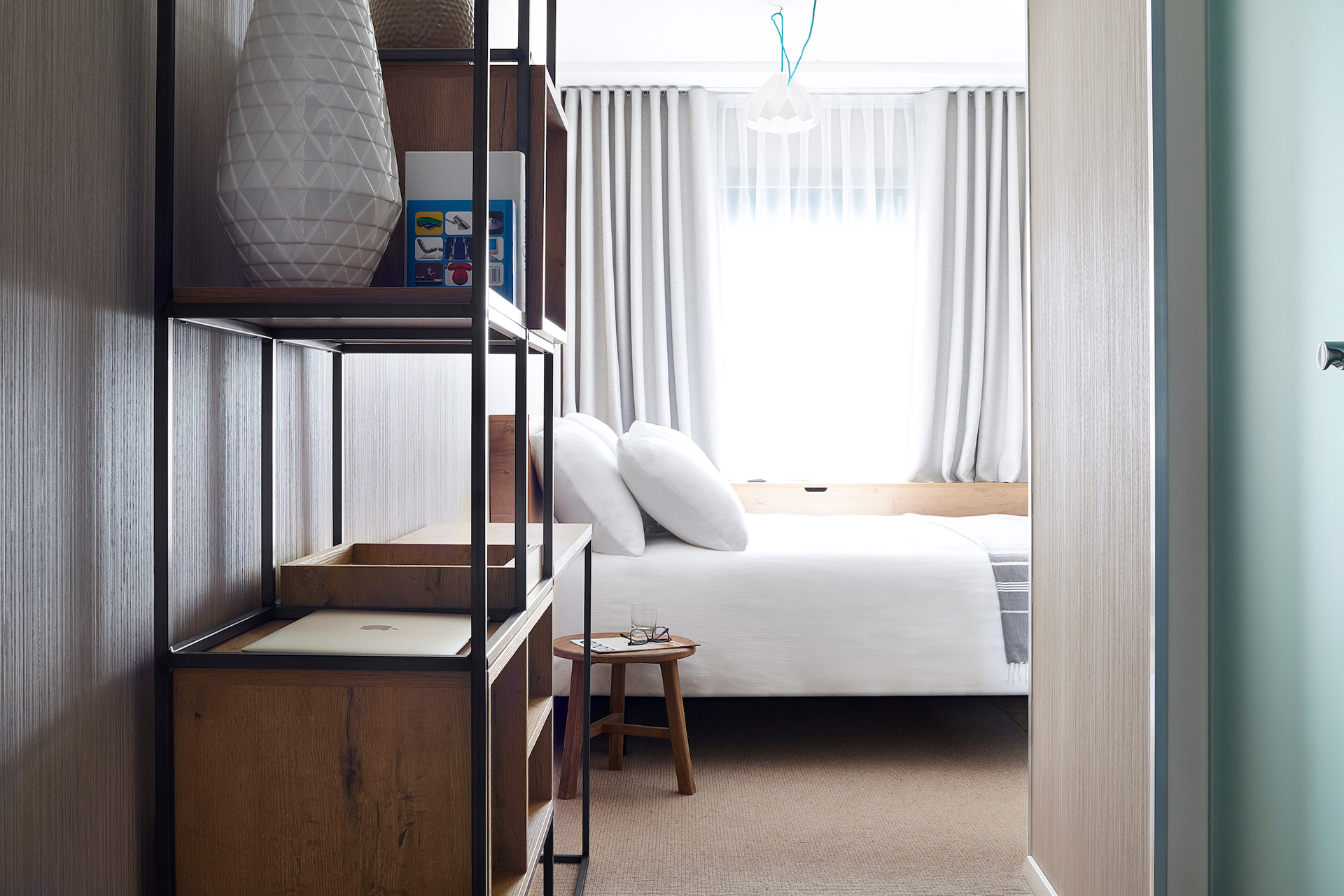 Comprising 148 rooms, four of which are suites, the hotel boasts panoramic waterside views, an open plan living room, and a minimal, slick design throughout the bedrooms – spearheaded by two young Dutch designers, Art Director Remko Verhaagen and Lead Designer Sikko Valk. The focus is pure aesthetic, placing luxury in simplicity and originality.
Typical of a Dutch home, the designers mixed design classics by Lensvelt and Moooi with everyday design from Hema, as well as custom pieces made for the hotel. There's also plenty of what they call 'no nonsense materials' – cue an industrial nod with steel, concrete and wood, further channelling the Dutch look. It's this authentic mix gives the interior its unique personal character.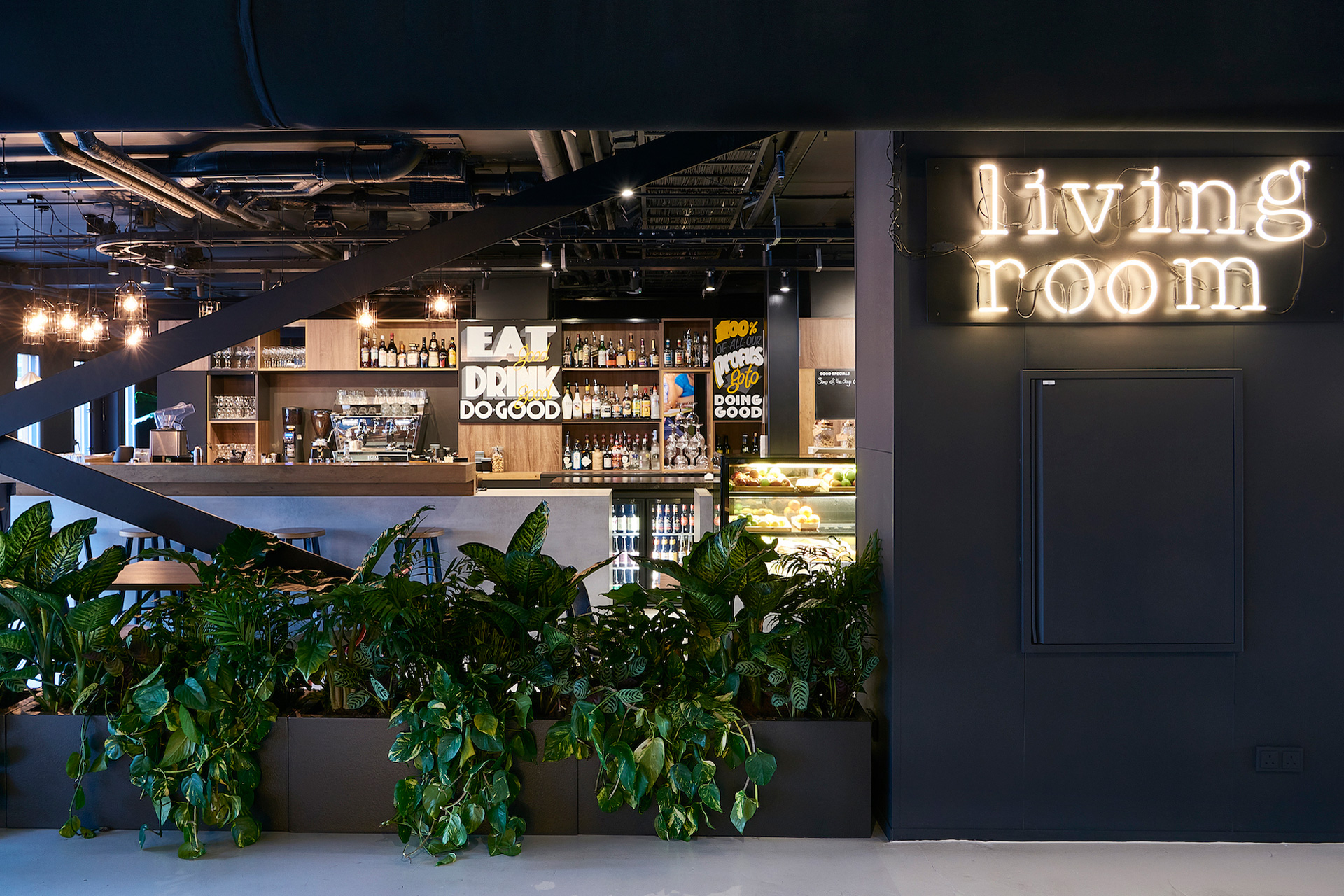 Along with the bedrooms and suites, there's a range of relaxed spaces, ideal for co-working and relaxing, complete with free WiFi and event spaces available to hire. Encouraging people to connect, for instance, you won't find any TVs in the rooms, and instead the focus is shifted to the open living room downstairs, where there's room to sit, relax, and chat to fellow guests.
The hotel has a sustainable restaurant on site, too, serving up vegetarian and vegan-friendly dishes all day; many are suitable for sharing, again to inspire connections and conversations. If you fancy winding down with a drink, there's a rooftop bar that offers locally brewed beers and a variety of signature sustainable cocktails.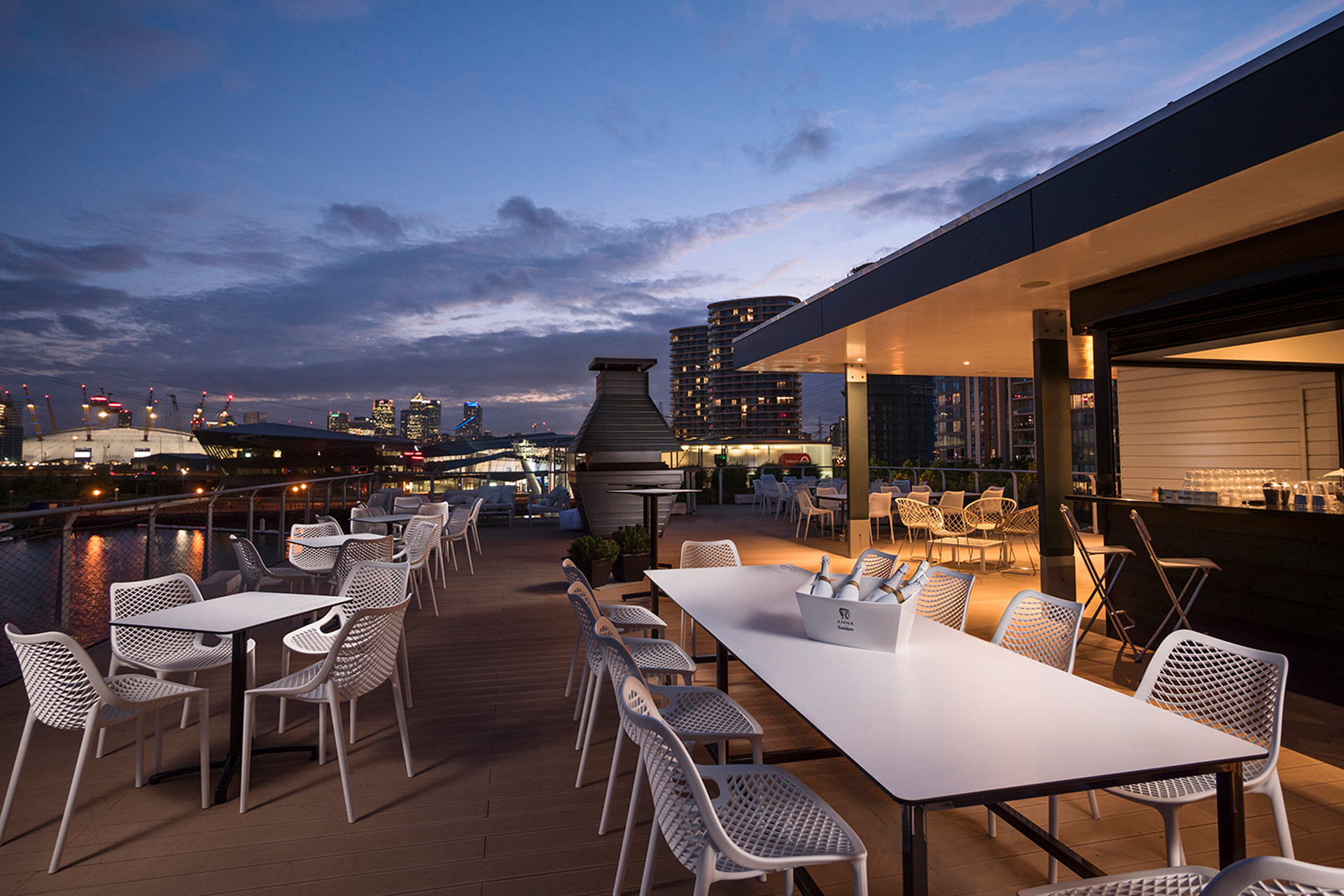 At its core, Good Hotel believe in human potential. Operating as a social business, its profits are invested in communities and projects that seek to provide education, skills and training to those who really need it. Sleeping at a Good Hotel helps to educate children around the world, as they say, 1 night's Good sleep = 1 week of school for a child. Good Hotel also has locations in Antigua and Guatemala City.
BOOK IT
Rooms can start from £150.00 per night. goodhotel.co.