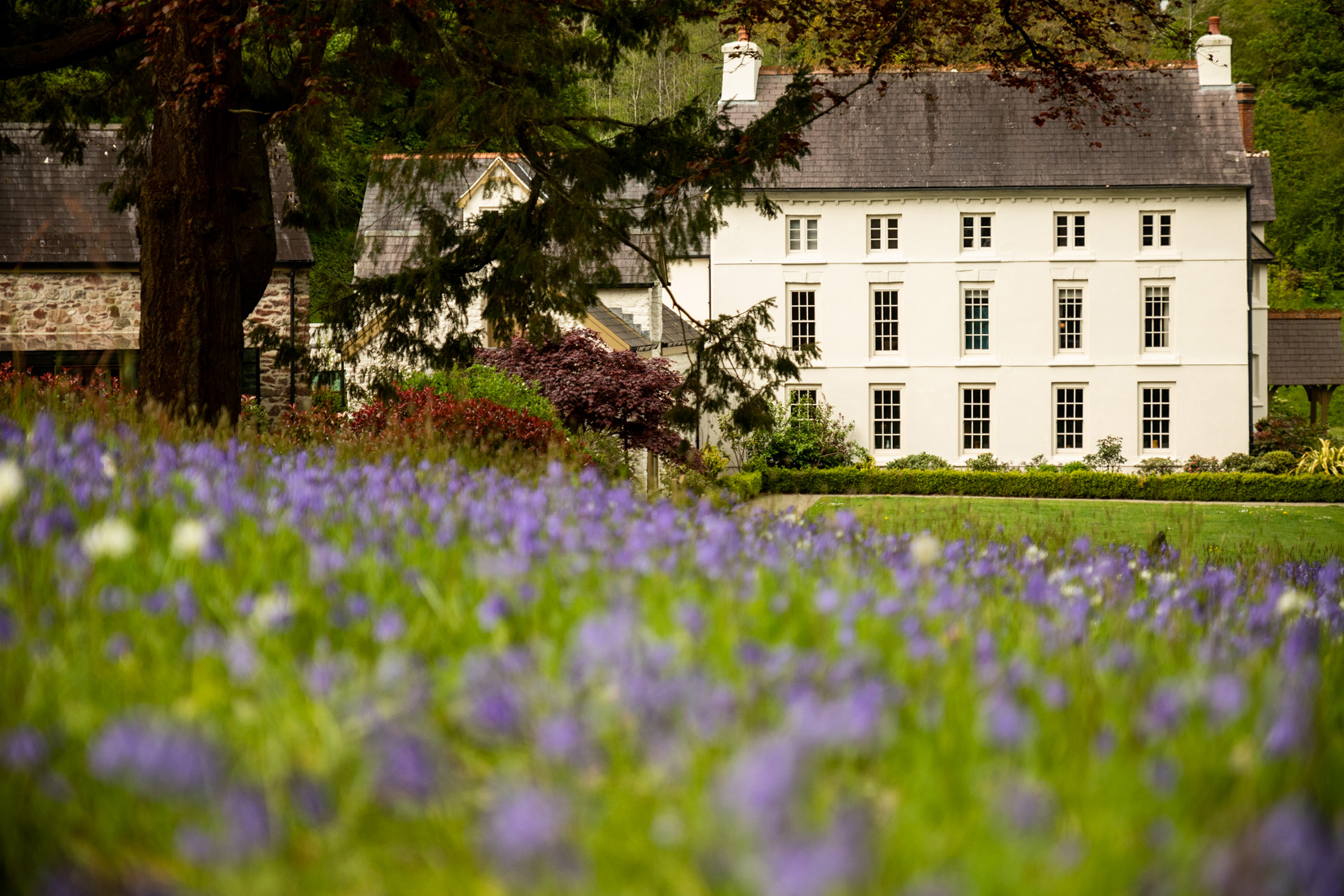 Pembrokeshire's Hidden Gem: Grove of Narberth – Hotel Review
There's nothing quite like a country escape
When the countryside calls, Martha Davies answers – and checks into Grove of Narberth, a boutique hotel in the Pembrokeshire hills.
Hotel Review: Grove of Narberth, Pembrokeshire, Wales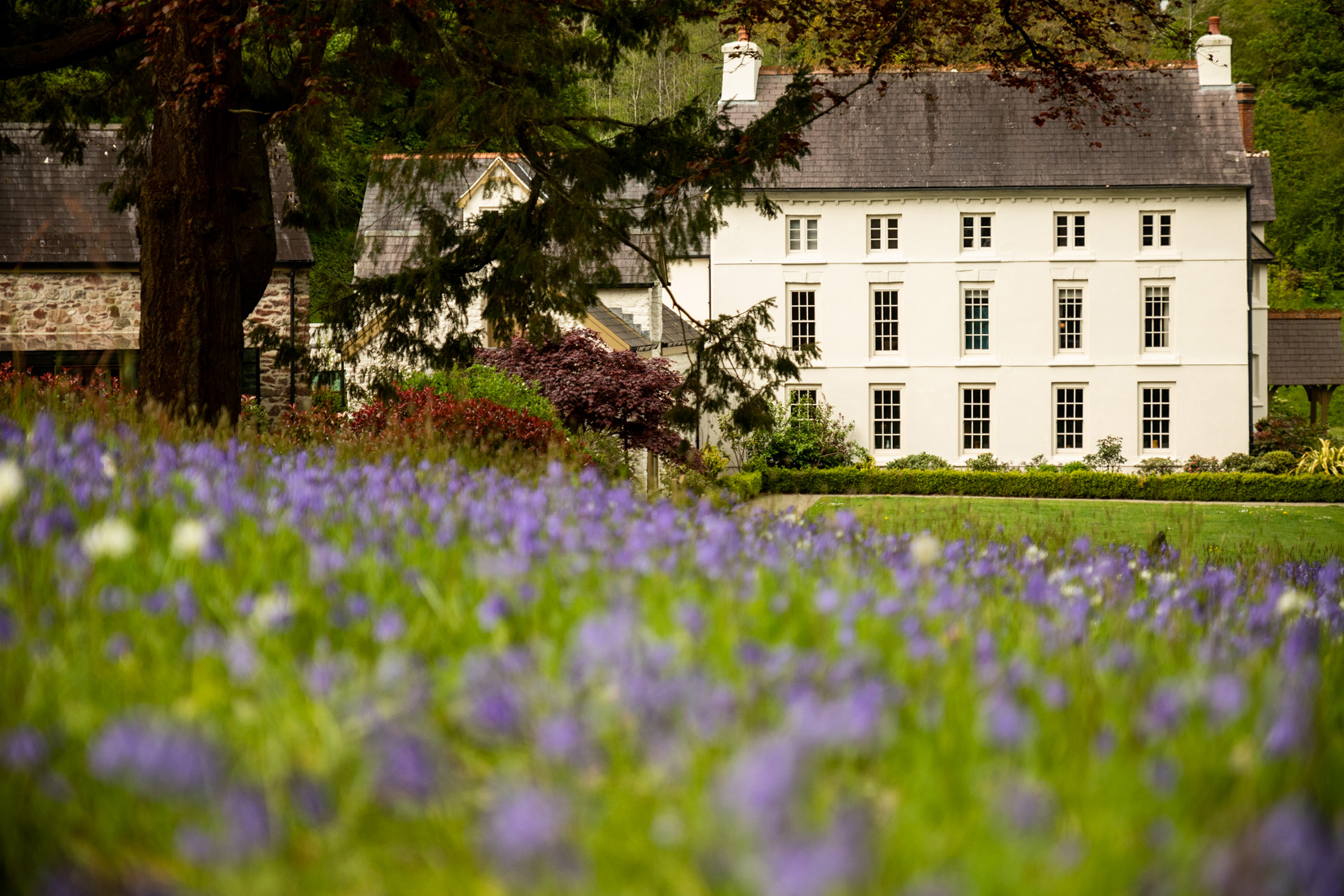 Though parts of this country house hotel date back to the 15th century, advancing through the gates and down the tree-lined drive doesn't feel like stepping back in time. It's more like stepping out of time, shedding stress and city woes so that by the time you reach the cosy entrance hall, a remarkable sense of serenity pervades.
Such serenity is, first and foremost, supplied by Grove of Narberth's 26-acre estate, which comprises meadows, woods and picture-perfect views of the Preseli Hills. With surroundings like these, it's not difficult to relax. Plus, serenity is also suffused in every inch of the hotel's interiors: a colour palette of earthy brown and sage is punctuated with pops of red and royal blue to create eclectic and utterly inviting spaces, each adorned with gorgeous soft furnishings and finished off with Welsh rugs and wall-hangings. I arrived on a chilly September evening and there was nothing more inviting than the glow of the fire in the foyer – that is, until I laid eyes on the enormous bed in my room.
There are 13 rooms in Grove's main house, and additional suites can be found in three separate buildings across the estate. My lodgings were tucked away in The Longhouse, a charming cottage boasting two loft rooms and two garden suites. The latter are so named for their breathtaking conservatories; in my suite, the vast four-poster bed stood proudly in the middle of the room, and two French doors led into a glass-walled lounge nestled in the gardens behind the main house. By day, the lounge was resplendent with sunlight, while in the evening it was softly lit and almost appeared to float within the grounds. This, I felt, was the perfect place to curl up with a book – although the enormous bathtub in my room was an equally inviting alternative.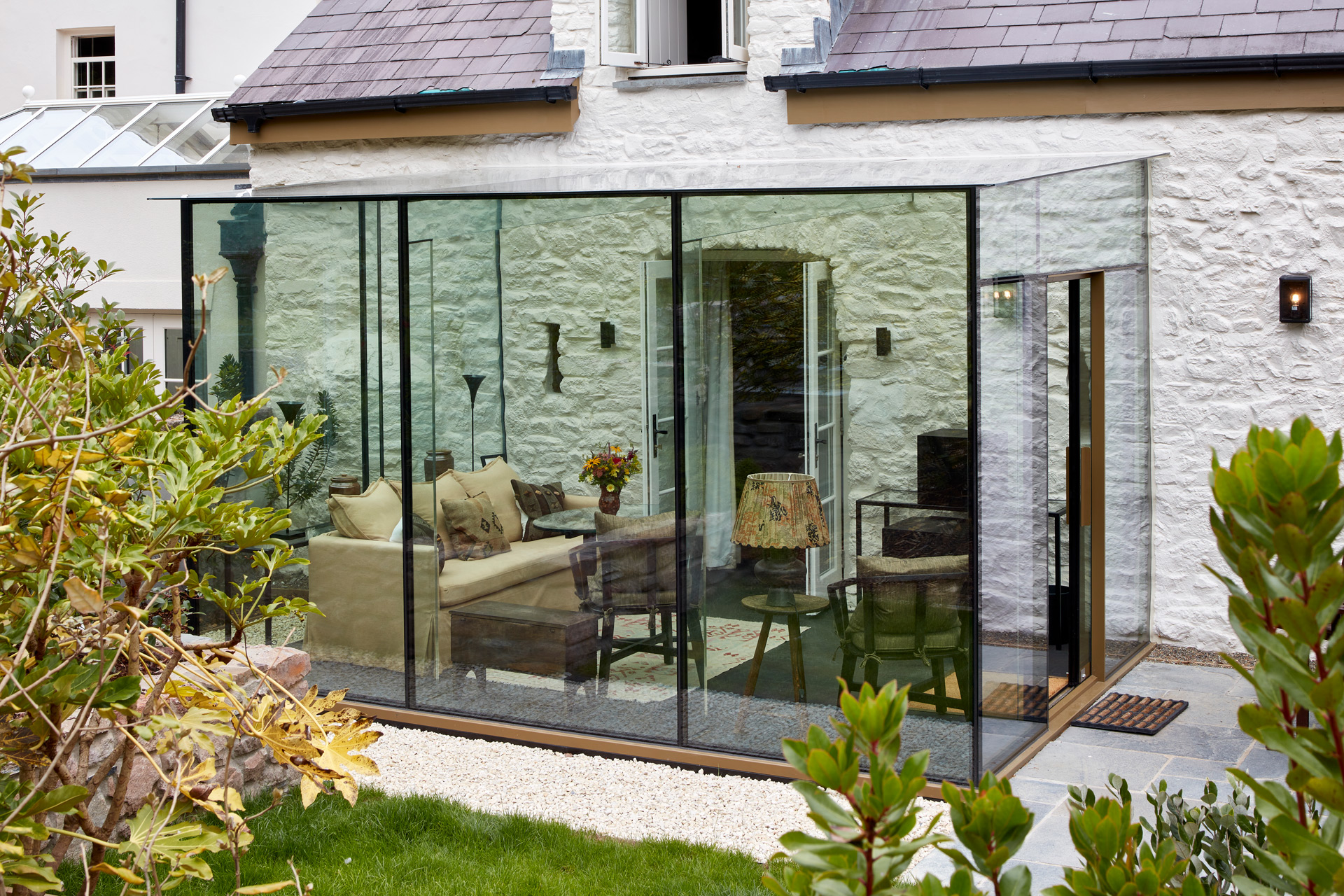 While Grove is the kind of place you never really want to leave, there's plenty to do in Pembrokeshire, and you won't regret making time to explore. As you might expect, the hiking trails are particularly spectacular: there's 186 miles of coastline to traverse, and the Pembrokeshire Coast National Park is home to some truly jaw-dropping beaches. Our hike began at the Bosherton Lily Ponds and the Eight Arch Bridge, both within historic parkland designed by the Cawdor family in the 18th century. A two-hour loop led us through sand dunes, over cliffs and onto many of these all-important beaches. The coastline at Saundersfoot is also worth a visit, especially when combined with a foraging course from local expert Craig Evans (and his affable golden retriever) for some fascinating foraging tips and coastal history.
Saundersfoot is also home to Coast, an aptly-named restaurant which forms part of Seren, the hospitality group behind Grove and its in-house Fernery restaurant (not to mention Beach House restaurant in nearby Oxwich and the brand new Penmaenuchaf hotel in Dolgellau). Coast is a tranquil spot offering sophisticated and yet laid-back dining, with carefully-crafted dishes paying homage to ingredients collected on the seafront just yards away. Beach House is more of a special occasion spot: helmed by Michelin-starred chef Hywel Griffith, the restaurant offers some rather divine tasting menus, alongside similar coastal views. Nab a table in the corner at sunset and watch through floor-to-ceiling windows as the horizon melts into gold.
Coast and Beach House are undoubtedly worth the trip, but the beauty of Grove is that superb dining is right on your doorstep – just head to Fernery (or to Artisan Rooms, the hotel's brasserie, for a more laid-back option). Fernery, it seems to me, is the jewel in Seren's crown. While the walls are sprinkled with pressed ferns, the dishes are sprinkled with herbs and garnishes from the hotel's kitchen garden, which is expertly tended by head gardener Greg Leeson. Ingredients are fresh and local: Fernery's executive chef Douglas Balish works closely with Leeson, as well as nearby businesses like Selwyn Seafoods, a family-run enterprise, and also sources lamb from the Gower salt marshes.
The restaurant's eight-course tasting menu is not just a feast, it's an illustrious, evening-long experience. Expect sublime dishes including Japanese-inspired lobster and caviar, pigeon finished with notes of sour cherry, and a frankly mind-blowing take on a cheese course involving Welsh cheese and gooseberry sorbet. If you can, go for the wine pairing: Fernery's sommeliers are brimming with knowledge and a real, tangible passion for what they do. We sampled wines from Hungary, South Africa and Morocco – not to mention a rather delectable sparkling wine from the lovely Velfrey vineyard, which is only a few miles away.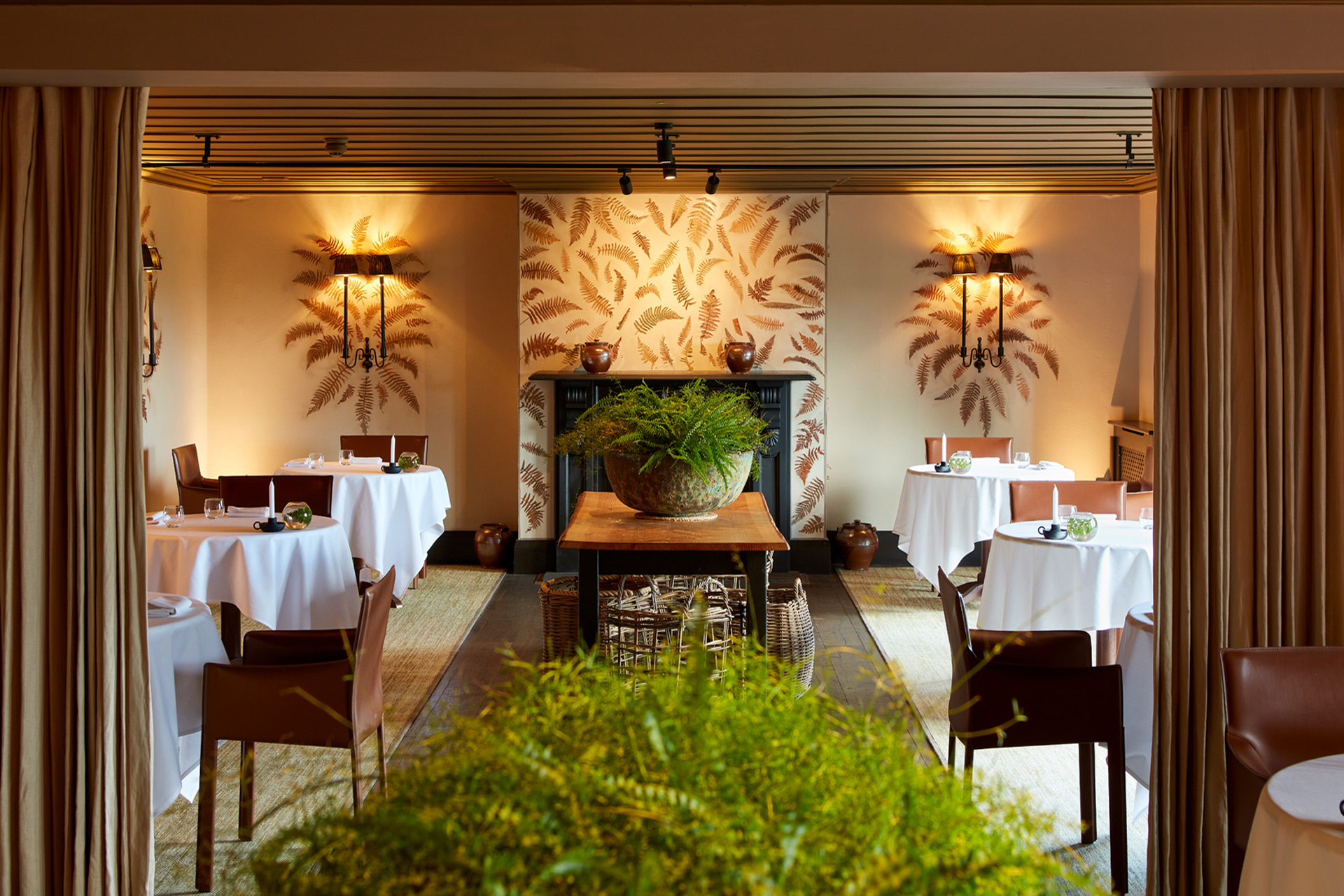 It's clear that home-grown Welsh charm is at the heart of Grove's offering – and it's at the heart of the Seren group itself. If you're looking to be whisked away to a haven of glorious views, incredible food and luxurious rooms, there's no need to search far:  it's all waiting for you at this humble country house in Pembrokeshire.
Rooms at Grove of Narberth start from £390. grovenarberth.co.uk