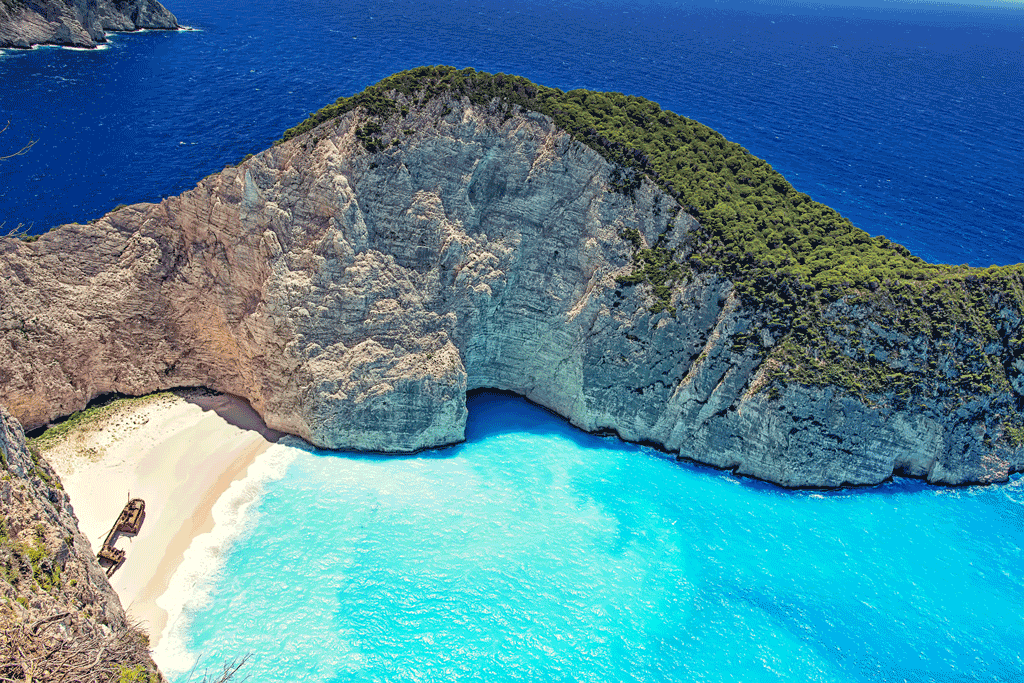 Greece Is Making Hundreds Of Beaches Wheelchair-Friendly
---
A win for accessible tourism
Greece is installing wheelchair-friendly ramps to make its beautiful beaches more accessible. The free-to-use remote-operated sliding ramps will allow people with mobility challenges can access and enjoy the sea more easily across the country. 
Accessible Beaches In Greece
The €15 million project also includes making accessibility updates to bathrooms, changing facilities, parking and other beachside amenities, with plans to improve access at 287 beaches across Greece. 
Work is already well underway, with projects complete at 147 locations. Vassilis Kikilias, Greece's tourism minister, hopes the work will give people 'the opportunity to participate in beach activities with family and friends, enhancing the quality of life for everyone,' saying that access to the sea is an 'inalienable human right'.
'People with disabilities and people with limited mobility can engage in activities such as swimming that contribute to their physical and mental health,' he said.  
Greece's Sustainable Travel Hub
The Seatrac system involves the installation of remote operated ramps equipped with sliding chairs that can move visitors to the beach in and out of the water. The system is solar-powered, and the chairs are fully adjustable to allow for easy access. 
The Greek government has created a dedicated accessiblebeaches.gr website given more details on the project alongside instructional videos for those wanting to make use of the facilities. 
Accessible Beaches In The UK 
There are currently no plans to introduce the Greek Seatrac system outside of Greece, with accessibility initiatives on UK beaches currently limited to sand-friendly wheelchairs (such as those available at Summerleaze Beach at Bude, Cornwall and Gyllyngvase in Falmouth, Cornwall) which can be hired at a cost, wheelchair-friendly changing and toilet facilities and improved, ramped access to sand and pebble coastlines. Promenades are increasingly wheelchair-friendly, however the beaches themselves remain a challenge for those with mobility issues. 
Main image: Getty Images