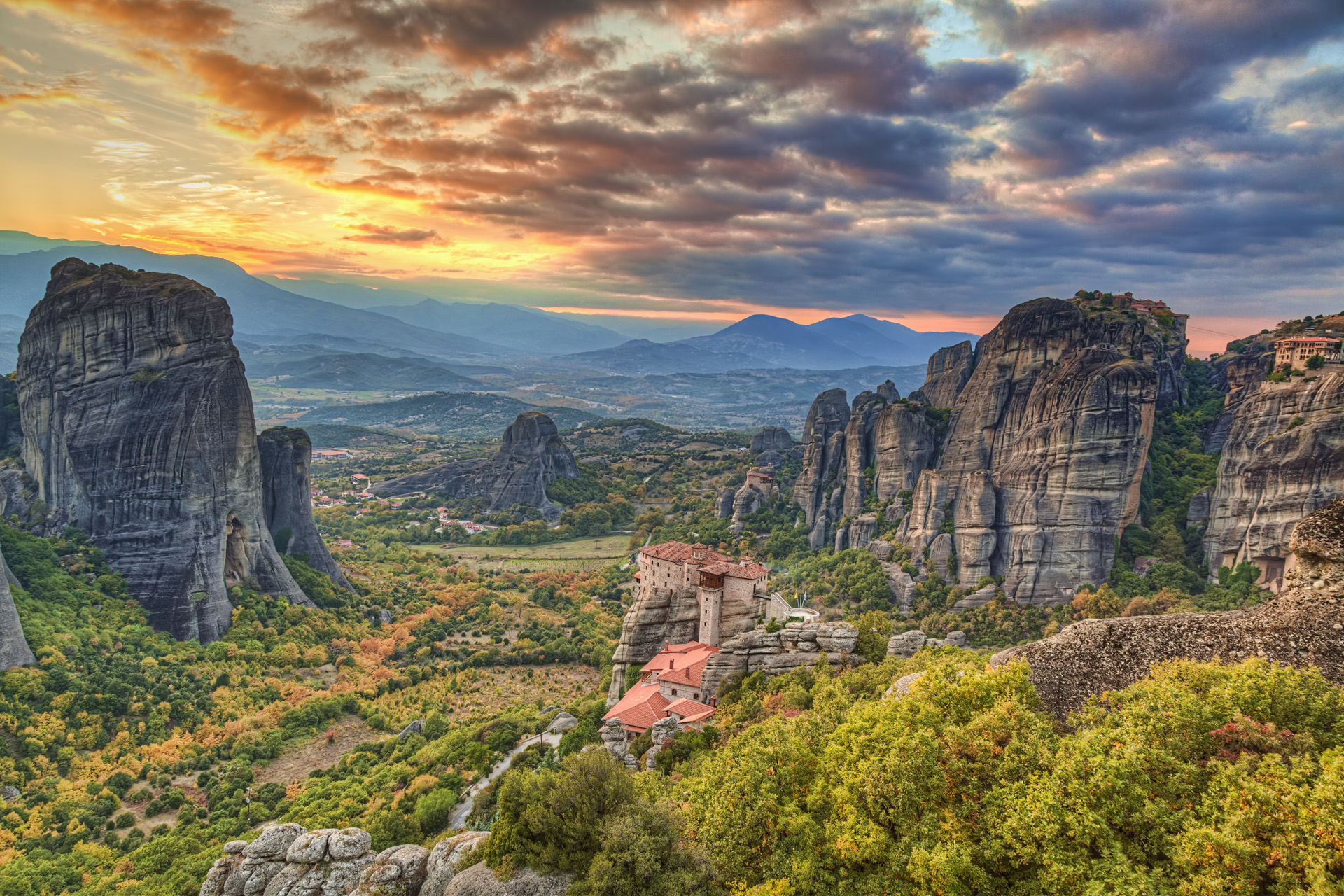 Sustainable Greece: Greek Tourism Board Launches New Sustainable Travel Hub
---
Greece is at the forefront of sustainable tourism
It's hard to know where to start when planning a sustainable travel trip. That's why the Greek National Tourism Organisation (GNTO) has launched a new sustainability hub, 'Sustainable Greece': to highlight the sustainable tourism initiatives occurring across the nation, to inform travellers on how to explore the nation sustainably, and with the hopes of inspiring other tourism providers to follow in their footsteps.
Read the C&TH Responsible Tourism Guide
Greek Tourism Board Launches New Sustainable Travel Hub, Sustainable Greece
Some Greek islands are powered completely by renewable energy; others are entirely plastic free. Greek roads are ruled by electric vehicles and bikes, and Greek restaurants serve up invasive fish species caught in local waters on boats with recycled sails. The nation has a range of UNESCO protected sites for their ancient and cultural significance – and yet there's also a serious commitment to accessibility for disabled travellers.
Greece has a long history of innovation, and 2022 is no exception. The nation is filled with sustainable initiatives that will now be highlighted on a new online hub. The website, called simply 'Sustainable Greece', will focus on five themes: Sustainable Best Practices, Future Green Projects, Sustainable Initiatives, Sustainable Experiences and Sustainable Holidays in Greece. 
With the site, Greece hopes to inspire travellers visiting their nation to explore the islands sustainably, as well as provide a blueprint (or greenprint) for other nations as they develop their tourism sectors sustainably.
'Greece is home to some of the world's most beautiful natural landscapes, deep-rooted ancient cultures and precious indigenous species, and it is our responsibility to make sure these are protected, whilst at the same time allowing locals and visitors to enjoy them,' says Sofia Zacharaki, Greek Deputy Minister for Tourism.
'It is a big challenge,' she adds, 'but one we are willing to tackle head on. It is so inspiring to see the work that is being put in to transform our tourism sector, and with policy changes, investment and prioritisation, focusing on diversification, sustainability and quality, we want to pave a new future for our country.'
Eleni Skarveli, director of the GNTO in the UK and  Ireland, adds: 'We're seeing so many destinations across Greece, from tiny islands and major cities to regional municipalities and the private sector, step up to tackle issues around sustainability in tourism. It is truly inspiring and so we wanted to collate and share these positive stories. 
'This hub is just the start,' Skarveli added. 'We cannot wait to see it grow as more and more tourism partners take action and help us on our sustainability journey.' sustainablegreece.co.uk
Greece: The Sustainable Initiatives Already Underway
Plastic-Free Paros: The island of Paros is set to become the first single-use-plastic-free and waste-free island in the Mediterranean, following the success of its Clean Blue Paros scheme with Common Seas.
Electric Astypalaia: 1,500 engine vehicles have been replaced with 1,000 electric vehicles on the island of Astypalaia. There's also the new ASTYBUS electric bus network, and astyGO, an electric vehicle sharing app featuring cars, e-scooters and e-bikes.
Renewable Tilos: Tilos is set to be the first 100 per cent energy self-sufficient Mediterranean island, using solar and wind energy. Eighty per cent of Tilos' waste is also recycled.
Pick The Alien: iSea's initiative has been introduced by The Cyclades Preservation Fund and the Ionian Environmental Foundation, encouraging local seafood markets, restaurants and shops in Paxoi, Corfu, Santorini, Naxos, Amorgos to sell and consume invasive fish species to protect native wildlife in local waters.
Images courtesy of The Greek National Tourism Board.