While property is still at a premium in this dazzling university town, agents say buyers have the upper hand. Anna Tyzack reports.
Let's Move to Oxford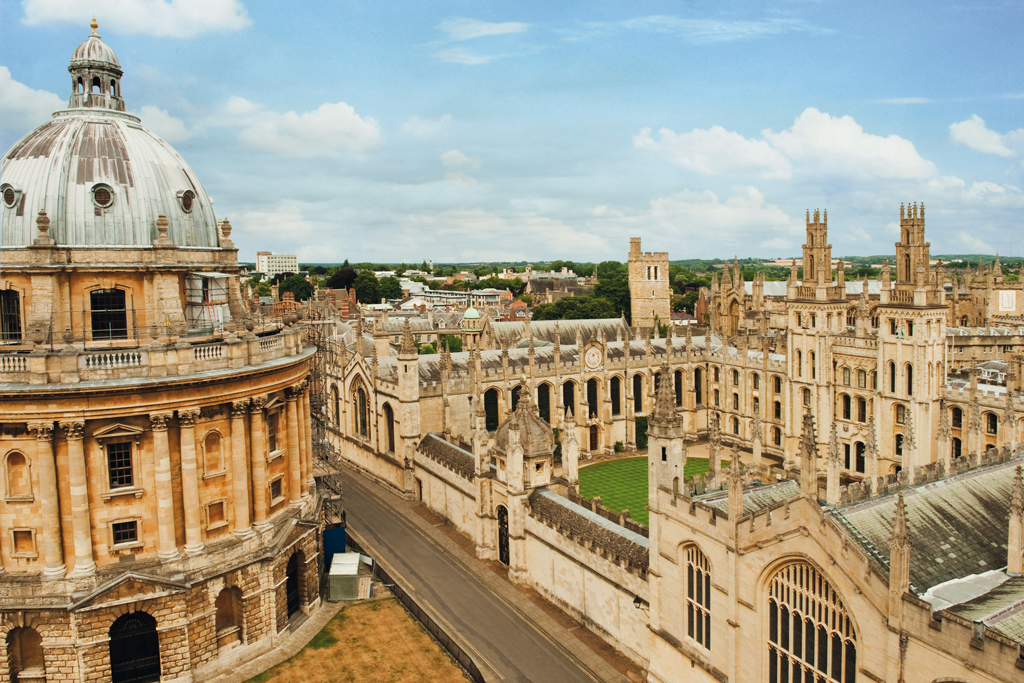 When it comes to commuter towns, Oxford is not your average provincial outpost. The city of dreaming spires rivals the capital itself in terms of culture, employment and fine family houses. 'It is a very similar environment to London with a vibrant social scene, excellent schools and shops and a choice of village-like neighbourhoods,' confirms Adam Buxton of property finders Middleton Advisors (middletonadvisors.com). 'It attracts those who want to leave London without leaving the buzz.' Yet for all its big-city credentials, Oxford has its own unique identity as one of Britain's original seats of learning. (A total of 26 – out of 76 – British prime ministers have been Oxford graduates.) The city, which was a film/TV location for Harry Potter, Brideshead Revisited and The History Boys, is awash with honey-coloured university colleges and faculty buildings, games pitches and students rushing about on bicycles. 'Everything is within walking or cycling distance, which makes it much easier to navigate than London,' Buxton says. 'And there are trains to the capital in under an hour.'
The Best Events in the UK Countryside
At weekends Oxford families can enjoy trips to museums such as the Ashmolean, Christ Church Picture Gallery or Modern Art Oxford, brunch in bookish neighbourhood cafés and river walks along the Cherwell, or venture out into the Cotswolds for a pub lunch. Claire Knot, who moved with her husband and three children from Streatham in south London to Summertown in Oxford last year, often drives out to the countryside at weekends. 'You get the best of city and country living here,' she says. 'In London, we felt much more hemmed in.'
It is also a city in the throes of modernisation, evolving into an increasingly important tech hub that supports a new generation of computing and health startups – in 2018 the city came second in an economic ranking of fastest- growing UK cities. To cope with the growing population, Oxford Local Enterprise Partnership has set targets to build 100,000 new homes by 2031 and there is regeneration afoot across the city, which the council are determined should not be treated like an 'artefact'. Last year the remodelled Westgate Shopping Centre reopened in the city centre, with 125 shops, cafés and restaurants. Transport links to London have also been improved, with a new station, Oxford Parkway (opened 2016), connecting residents to London Marylebone.
It is the juxtaposition of tradition and progress that makes the city a firm favourite for families fleeing the capital, along with its excellent state and independent schools. 'The schools in Oxford are one of the main selling points for a move to the city and surrounding villages,' confirms Harry Gladwin, partner at property finders The Buying Solution. Renowned state schools include St Philip & St James, an 'outstanding' Ofsted-rated primary school, and Cherwell, a league-topping secondary school. In the independent sector the popular preps are The Dragon School (co-ed) and Summerfields (boys). Highly-regarded senior schools are Magdalen College School (boys), Oxford High School for Girls and co-ed St Edward's.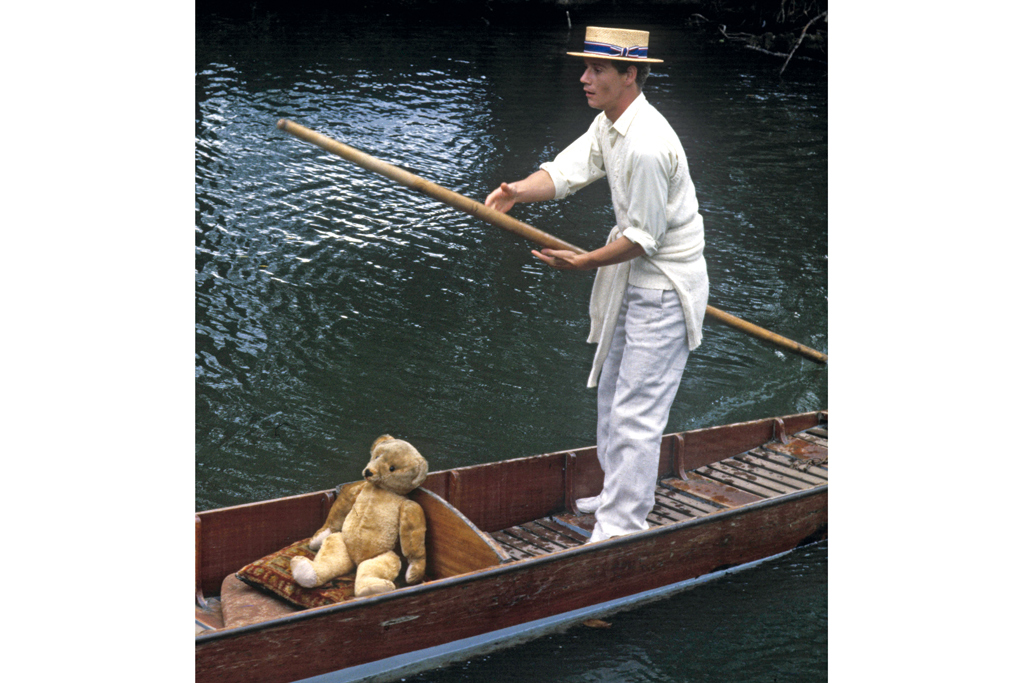 Oxford's family housing stock includes Victorian townhouses and period cottages and substantial country houses in nearby villages. So intense is the demand, though, that prices are little different from London. Last year Oxford was once again named Britain's least affordable city, with an average house costing £509.656 according to Zoopla. That said, according to PropCast, an online tool recording the temperature of the market, Oxford is less frenetic than it was last year. 'Buyer demand is down 11 per cent, moving the city from a sellers' market into a cooler one. With less competition, buyers have the upper hand,' says Gavin Brazg, PropCast's founder. Data from Knight Frank backs this up – prices fell by 1.7 per cent in the year up to January 2018.
Top 11 Places to Eat Out in Oxford
One of the most popular areas for London leavers is Summertown, which is well placed for Oxford Parkway station. Four-bedroom houses with gardens on the prime streets east of the Banbury Road cost upwards of £1m, according to Buxton. Perhaps the most desirable, however, are the listed Victorian Gothic villas of Park Town, Oxford's original suburban development. The fanciest are found on Crick Road, where the average price is more than £4m, according to Hamptons International. For those on a smaller budget, Cowley, Grandpont and New Hinksey offer some beautiful Victorian and Edwardian terraced homes, as do Florence Park and the village of Iffley. The suburbs of Headington and Old Headington, to the east of Oxford, are also becoming increasingly popular, says Gladwin.
The most accessible villages – Noke, Bletchingdon and Elsfield – are similarly expensive. Buyers can expect to pay upwards of £2m for a detached family house with a pony paddock, says Buxton. Prices in villages such as Wolvercote, Crawley, Hailey and Minster Lovell, the latter three close to the market town of Witney, offer more value – although the downside is that traffic on the roads into Oxford can be heavy. Indeed, the Knots know of several families who have swapped their country pads for an Oxford townhouse to avoid rush hour once their children start school. Knot is in no hurry to swap her city existence for the Cotswolds. Their children walk to school, her husband has an easy commute to London and she feels connected culturally and socially. 'I craved the rural idyll but in hindsight, I think I'd have suffered from FOMO,' she says. 'Here we aren't missing out on anything – in fact, our lives are richer than they were before.'
When in Oxford…
A decent cup of coffee
Jericho Cafe is the quintessential neighbourhood bistro, serving great coffee and delicious brunch.
A pub lunch
The Trout on the banks of the Thames at Lower Wolvercote has stylish decor, delicious food and links to Lewis Carroll and Inspector Morse.
A weekend away
The 17th-century Old Parsonage Hotel has the feel of an ultra-chic, country house hotel yet in central Oxford.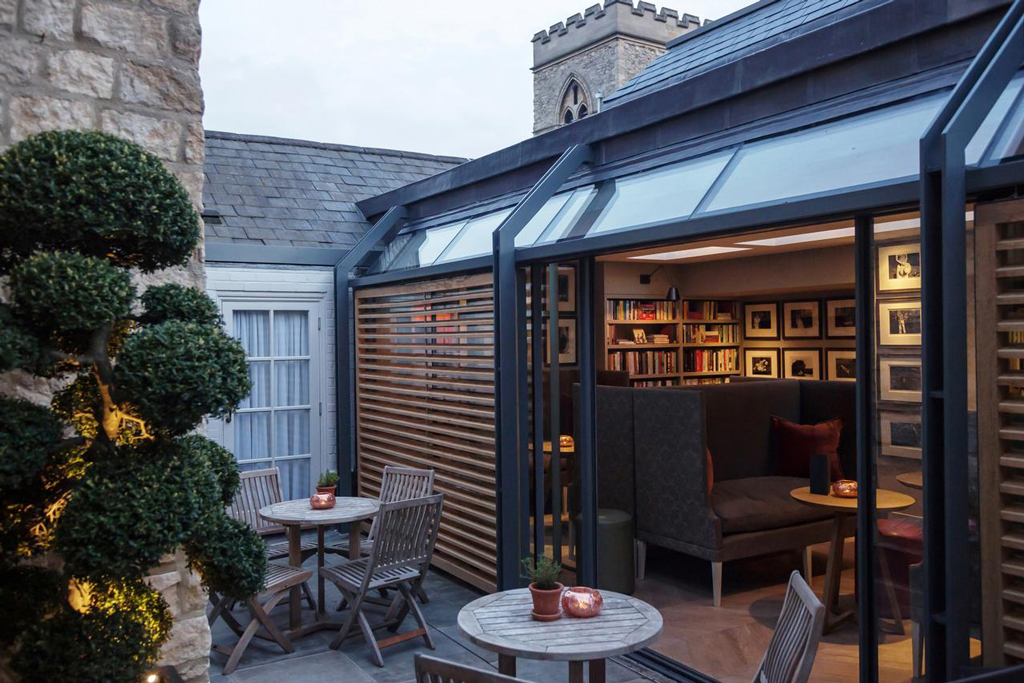 A day out with the children
Cutteslowe Park spans 42 acres and features a miniature railway.
Date night
The Ashmolean Rooftop restaurant has stunning views over the city and live jazz on Thursdays.
Shopping spree
The 18th-century Covered Market is one of Britain's best.
Girls' lunch
Cherwell Boathouse is an award-winning restaurant and punt station, just outside the city centre.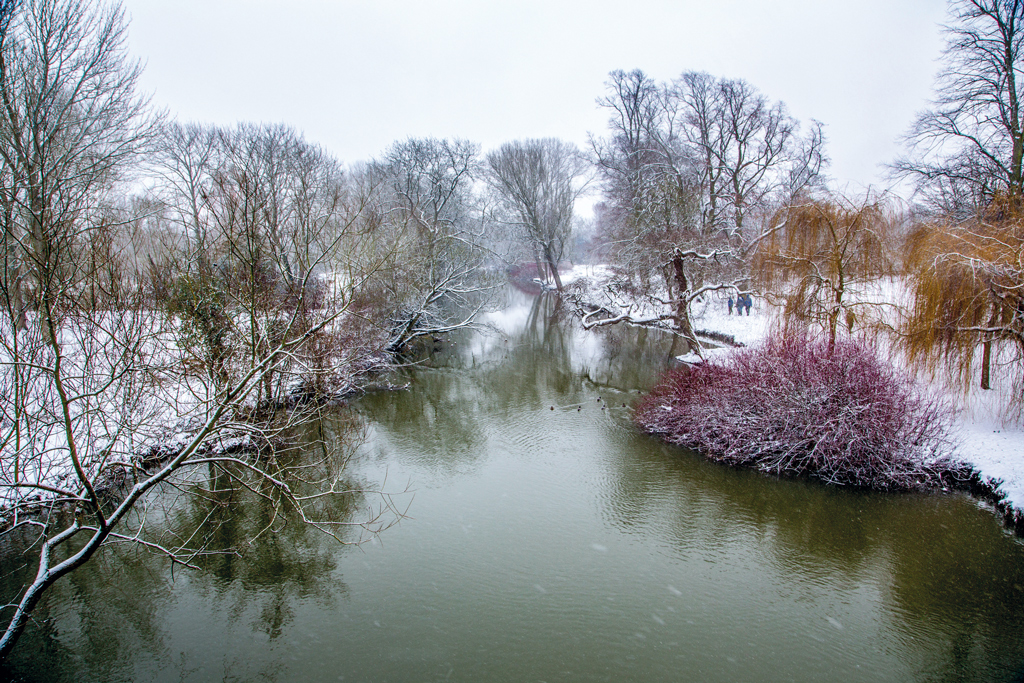 For Sale
Park Town, £4.95m
This palatial residence on Woodstock Road was built in 1892 and has been completely restored to provide flexible accommodation over three floors, plus a large basement and substantial attic. 01865 339700. savills.co.uk
Summertown, £1.85m
A newly-refurbished townhouse on Banbury Road with numerous original features and an open plan kitchen with bi-folding doors onto a generous lawned garden. Summertown is a short walk away. 01865 366661. struttandparker.com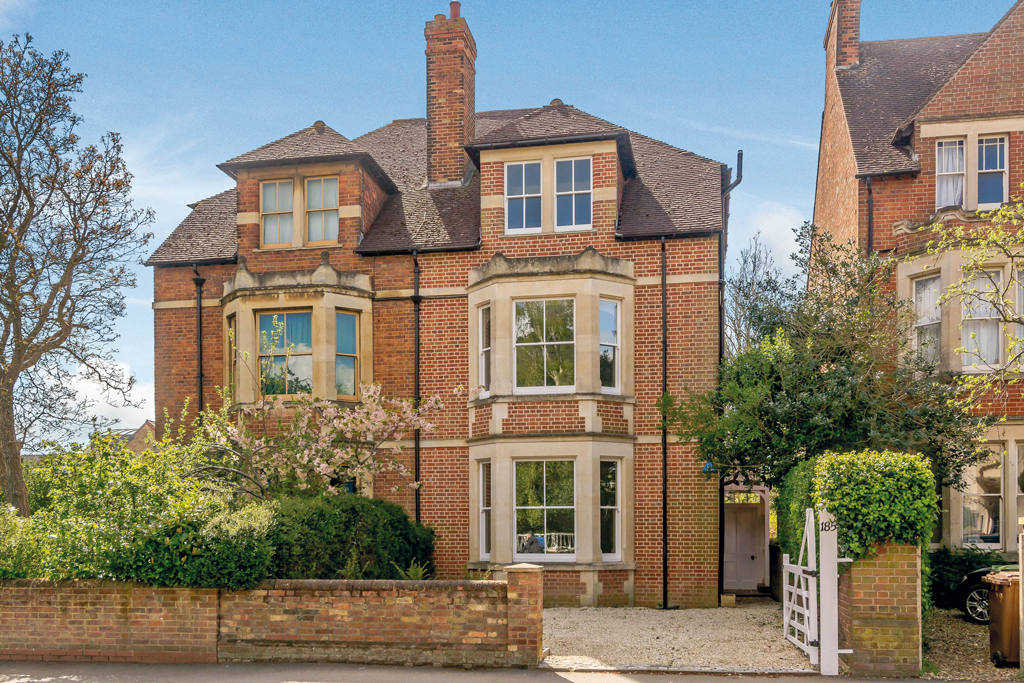 Headington, £1m
A fully-extended, double-fronted, five- bedroom Victorian house with off-street parking on one of Headington's most desirable roads. The garden is delightful, with fruit trees, lawn and borders. 01865 759500. scottfraser.co.uk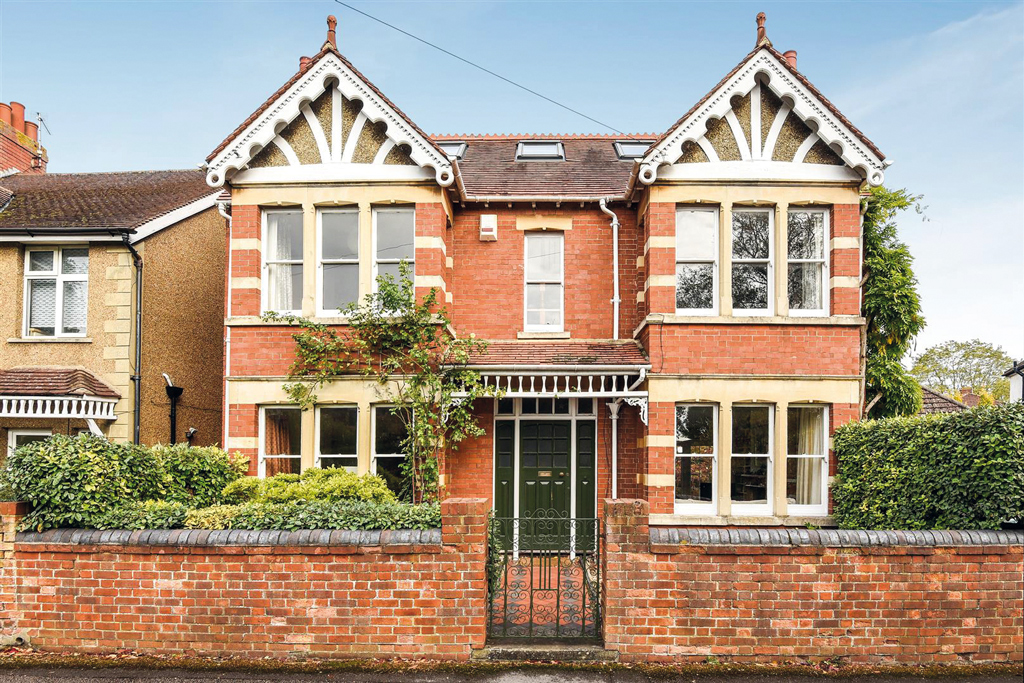 Witney, £700,000
The Old Bakehouse is a Grade II-listed house in the heart of this popular town, 25 minutes from Oxford. There are high ceilings, open-plan living spaces and four generous bedrooms over three floors. 01865 366663. struttandparker.com
Want daily property inspiration from our feed to yours? Follow us on Instagram
---