Leave the backpackers behind and hit the Peruvian heights in style, says Devanshi Mody. Read the C&TH Peru travel guide before you plan your trip…  
Explora Valle Sagrado
Sacred Valley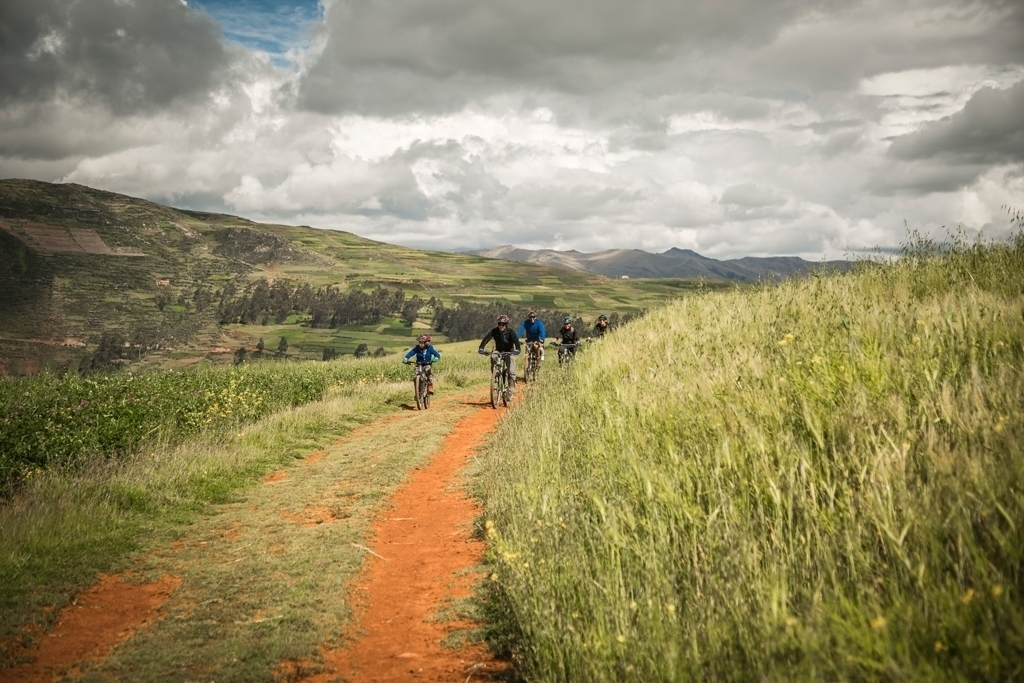 'We wept when we checked out of explora,' is a refrain rippling across Peru. And it's explora with a lower case 'e'. Capitals are for Experience whereas explora is about 'the art of travel' and, like all fine arts, its appeal is niche. The sleek wooden structure emerges from a hazy speckle of purple and golden corn, as if from an Impressionist painting. Beyond, green-mantled mountains soar, their summits like rock-sculpted ancient temples. And explora was created to scale these peaks. The Chilean owners spent over three years crafting 36 hikes that unveil the Sacred Valley's secret splendours. The adventurous are swung across mountain passes, past streaming glens, shark- jaw canyons and shimmering lagoons until, suddenly, a sly slink into an Inca trail leads to some fabulous esoteric site. After a nine-hour, 19km hike you'll need Peru's most gorgeous destination spa, set in aromatic gardens. In such perfumed purlieus your masseuse, naturally, is called Rosemary.
BOOK IT: Three-night all-inclusive programme, from £1,387pp. explora.com
Tambopata Research Center
Tambopata National Reserve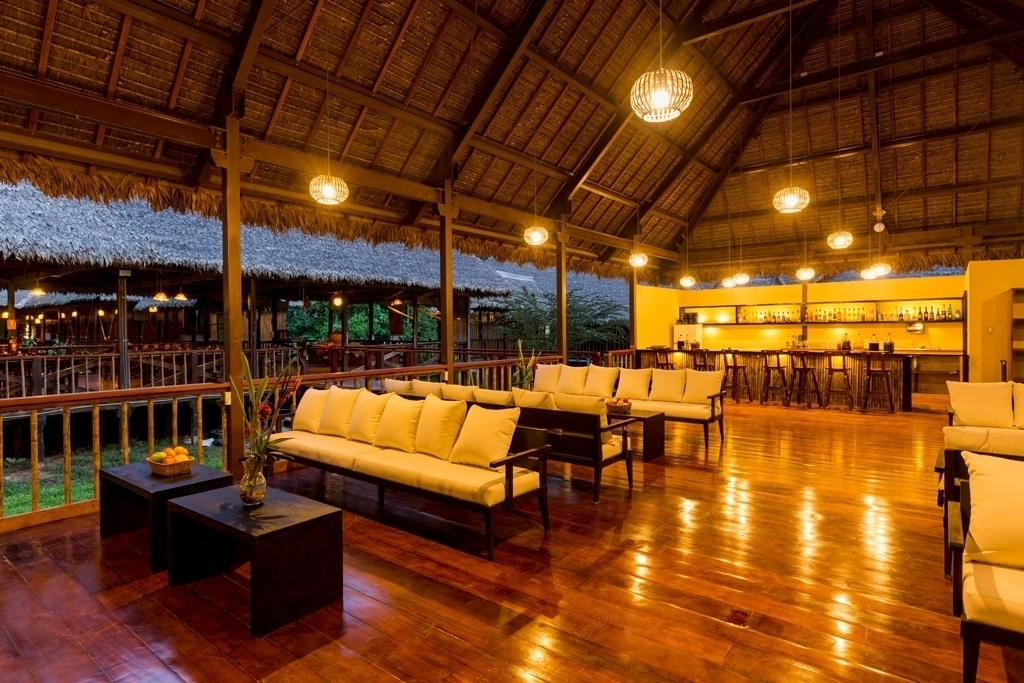 The only lodge in the Amazonian Tambopata Reserve Forest and an eight-hour boat ride from Puerto Maldonado. Thirty years ago, Eduardo Nycander founded Rainforest Expeditions when, on visiting the Amazon, he stayed on to rescue the endangered macaws. Soon scientists ventured there too and Nycander created an at-one-with-nature space for them to stay in, which in time morphed into an eco-lodge. To celebrate its 30th birthday the lodge has gone glam with vast new suites boasting only three walls, the fourth thrillingly ceding to a tumble of voracious jungle outside. The famed Tambopata Macaw Project undertakes the deepest research on Amazonian macaws, so mornings are spent observing the resplendent birdlife. Then you've got monkey trails, swamp or forest hikes, the must-do Master Trail and jaguar- spotting. After that, night walks. The jungle never sleeps.
BOOK IT: Doubles from £780. perunature.com
Amazon Villa
Tambopata National Reserve Buffer Zone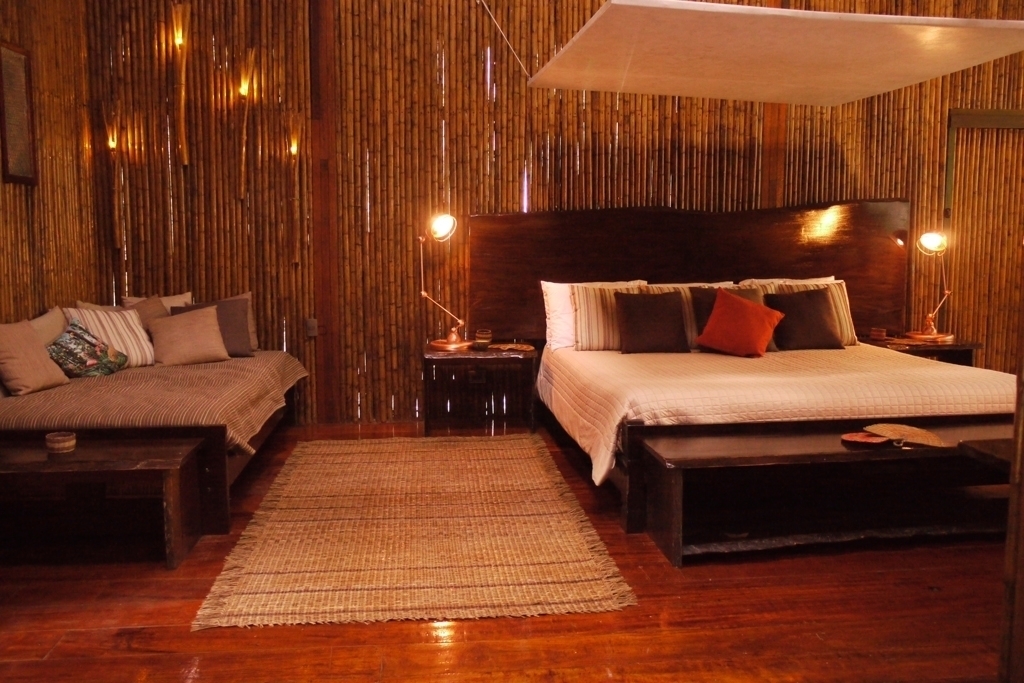 Rainforest Expeditions' latest venture is accessed after a four- hour boat ride past raptors, capybaras and spectacled caiman crocodiles. The wooden villa, designed by architect-owner Eduardo Nycander, is a masterpiece of jungle style, with all- natural adornments made by local communities and one wall dedicated to an open view onto the roaring jungle. The bed's a beauty but set your alarm early for a visit to the forest canopy watchtower. At the oxbow lake, you'll spot three-clawed sloths that inspired ET. Back at the villa your private chef makes outstanding Peruvian cuisine, served at a lavish long wooden table or an outdoor pavilion. The villa has a wine list, but best is rich hot chocolate – the sort for which Paris demands €15. The bathrooms are priceless, with shower and bathtub interiors decoratively studded with three different breeds of Peruvian frog!
BOOK IT: Doubles from £874. perunature.com
Titilaka
Lake Titicaca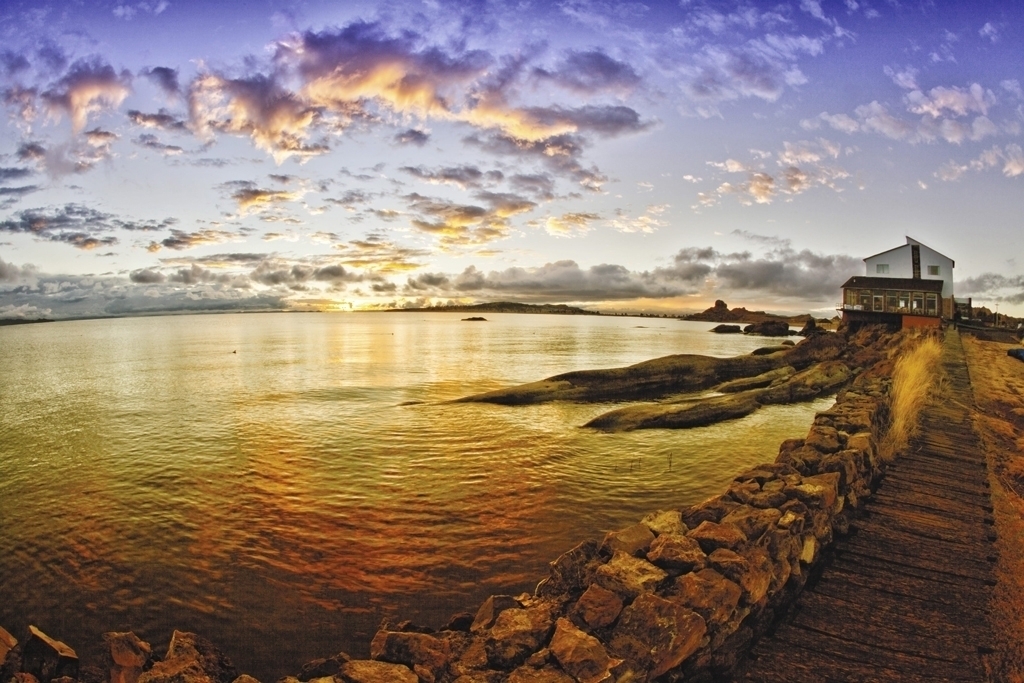 This sanctuary of unbridled luxury has propelled Peru to glamorous new heights. Your airport pick- up comes with cushions, blankets, oxygen (you're at 12,500 ft!), wifi and a bag of snacks. At the lodge, leather sofas, slick lights and contemporary art flirt with a fanciful extravaganza of vibrant shawls and decorative pink cows; rooms have big beds and buxom tubs. But what really astounds are the views, through wraparound windows, of Lake Titicaca, the world's loftiest navigable water body, that stretches out like an ocean. Take a boat to the famous floating islands, followed by a picnic on the culturally rich Taquile Island. Return to afternoon tea, sundowners under astral skies and supper in a beautiful dining room – dressing for supper is de rigueur.
BOOK IT: Doubles all-inclusive from £870. titilaka.pe
Hotel Paracas
A Luxury Collection Resort, Paracas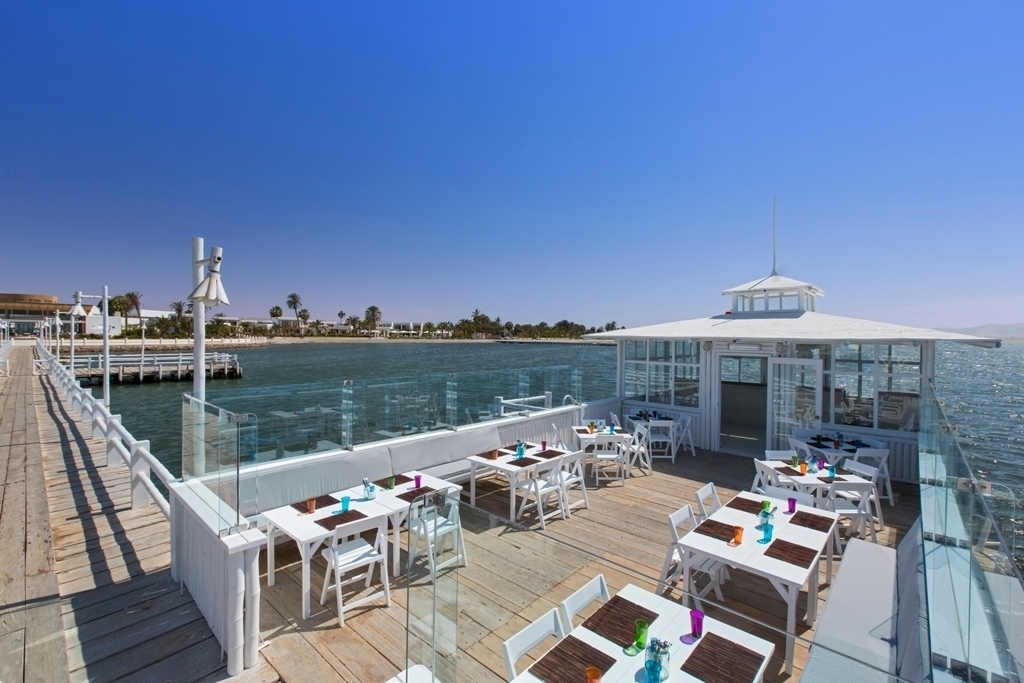 This is Peru's sexiest address. You'd think you were on the French Riviera as impeccable lawns flow down to seas bobbing with boats. Lounge on your own terrace and drink in that view, unless you've booked with Aerodiana to visit the mysterious Nazca lines. In paradisal, multi-faceted Paracas, piercing blue seas embrace palm-swooned deserts and the hotel offers desert odysseys that culminate in dune-top sunsets with sundowners. Morning excursions include speedboat rides to the splendid Ballestas Islands to see bird-sheeted islets, sea lions and wondrous marine creatures. Grab the spa for top-notch massages and then devote yourself to the pool, where girls flaunt their Barbie-doll beach bodies and glowing tans. The food is excellent, debunking snobbish notions that sprawling buffets are tacky. They also offer the best pizzas this side of Rome.
BOOK IT: Doubles from £175. hotelparacasresort.com
Tambo Del Inca
A Luxury Collection Resort & Spa, Sacred Valley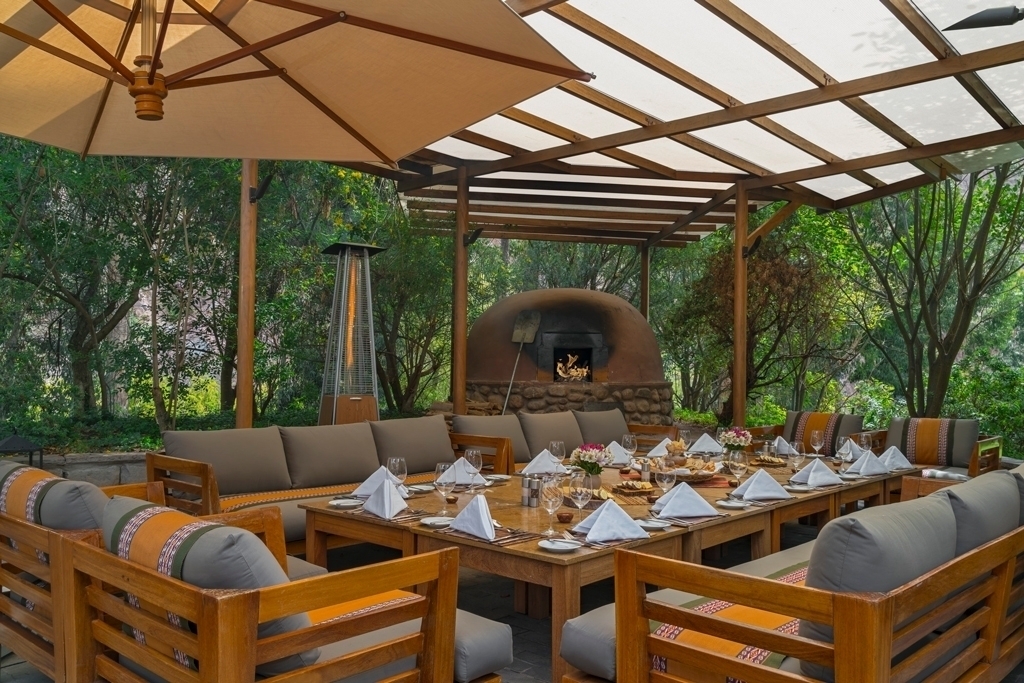 The Sacred Valley's best-located hotel and its most popular. Set in acres of sumptuous gardens overlooked by glaciers, it boasts outdoor terraces on which to sip cocktails concocted using indigenous exotica. Creative culinary journeys include Farm to Kitchen Lunch – stroll down a riverine path to enchanting organic gardens where you pick ingredients for the chef to prepare. An exhilarating outdoor banquet awaits, accompanied by dynamite- hot condiments made from Peruvian chillies. Cool down with intense chocolate ice cream. Despite the wealth of local archaeological sites, guests understandably loll by the pool, one of the world's most sensational – part-indoor, part-levitating over a landscape of bird-flitted lawns. Paradise found.
BOOK IT: Doubles from £254. tambodelinkaresort.com
Belmond Las Casitas
Yanque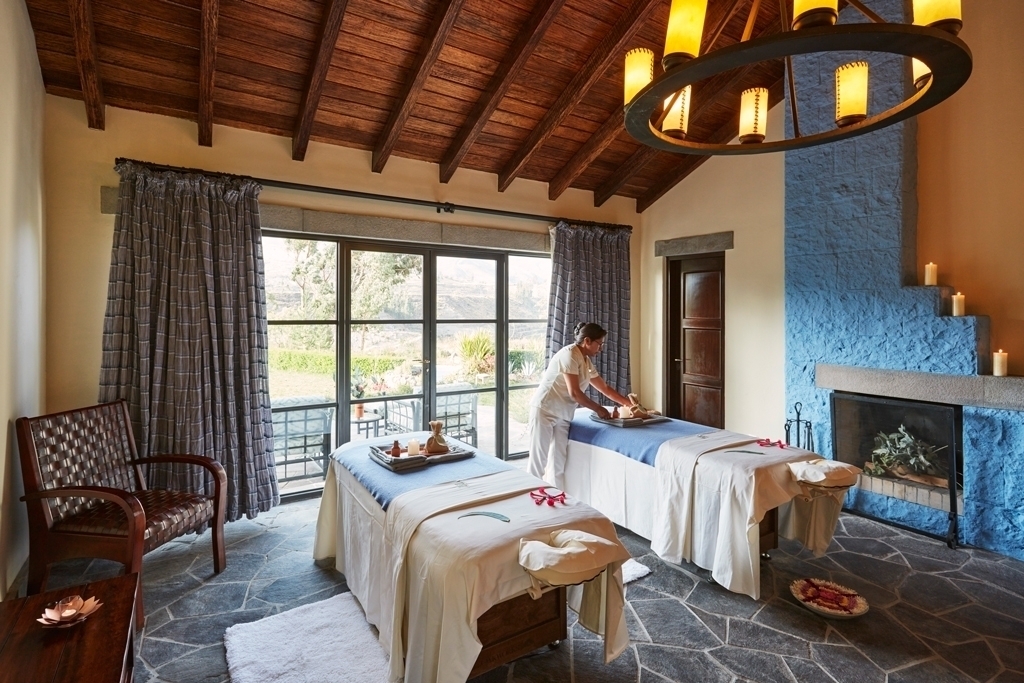 If you've traipsed across Peruvian expanses and exhausted yourself at more archaeological sites than is seemly, seek respite at the reclusive serenity of this colonial river-set retreat. You'll need to drive there, and the drive is an unmissable experience – snaking around craggy escarpments to exalted viewpoints of epic and beguiling Andean landscapes. The hotel takes you to Colca Canyon, one of the world's deepest, where giant condors soar. Otherwise, relax with a book on a garden bench, have a rigorous massage or just soak in your outdoor tub, fragrant with minty Muna, watching the light change over the hills.
BOOK IT: Doubles from £885. belmond.com
Inkaterra Hacienda Urubamba
Sacred Valley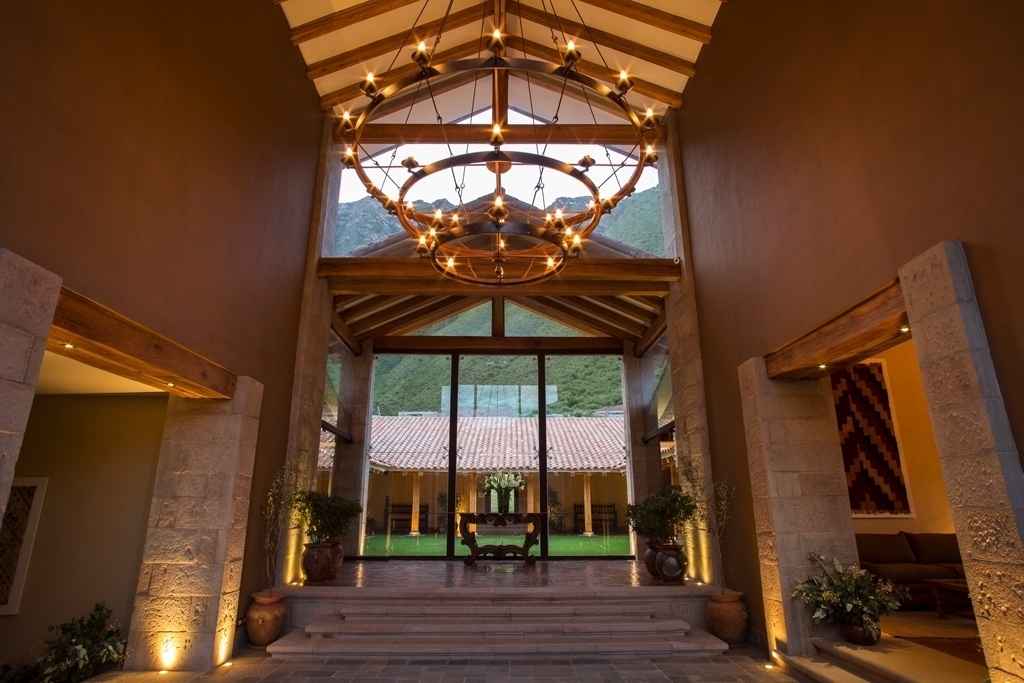 By night the hotel glitters like a bejewelled casket on the hillside. Perched in the embrace of the imperial Andes, this tranquil temple is among Peru's loveliest hotels. The main building, behind which casitas rise on the lilt of the hill, recreates a Spanish hacienda enclosing a central courtyard. Breakfasts seduce, but for gourmet suppers drive out to Sol y Luna.
BOOK IT: Doubles from £360. inkaterra.com
Atemporal
Lima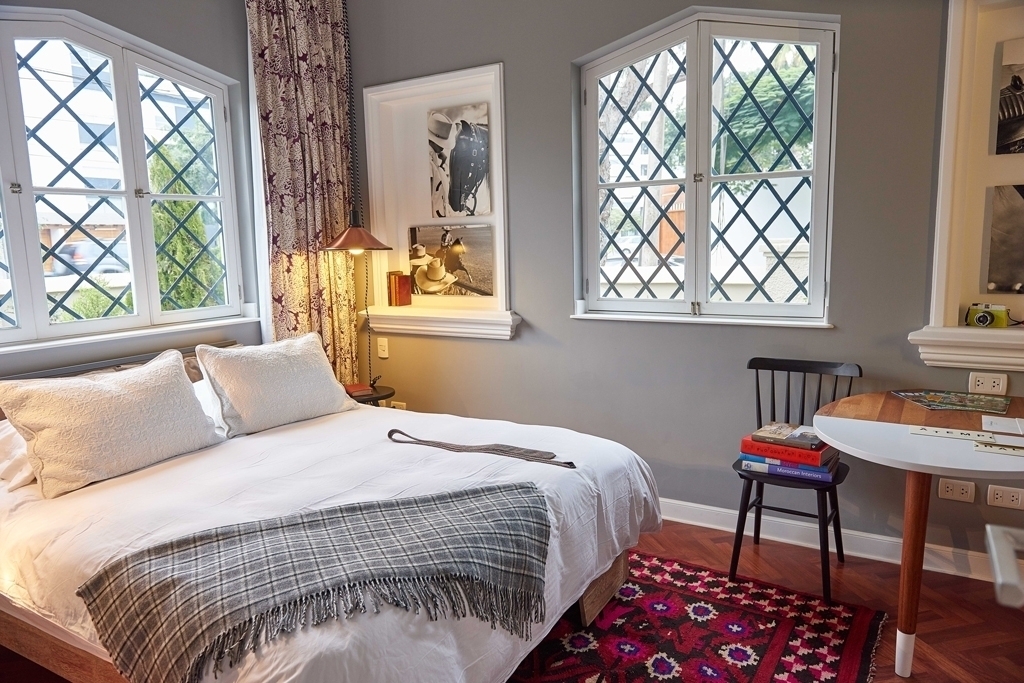 Quietly luxurious, neatly tucked into the residential quarters of Miraflores, this converted mansion from the people behind the grand Titilaka is for the discerning. The concept is fun. You are welcomed as if into a private home with the enigmatic Riccardo playing the role of host with aplomb. Kick back in the wonderful little living room with its elegant flower arrangements with delicious snacks, coffees and juices, all provided free of charge. There's an ongoing debate about this unique and playful address's greatest feature: complimentary transfers to nearby cultural/shopping attractions, eminently useful wifi hotspot you're dispatched around town with, free local/international calls, amazing neighbourhood restaurants handpicked by the hotel or breakfasts unfurling in the most charming of gardens. Imagine, in Lima!
BOOK IT: Doubles from £190. atemporal.pe
Belmond Sanctuary Lodge
Machu Picchu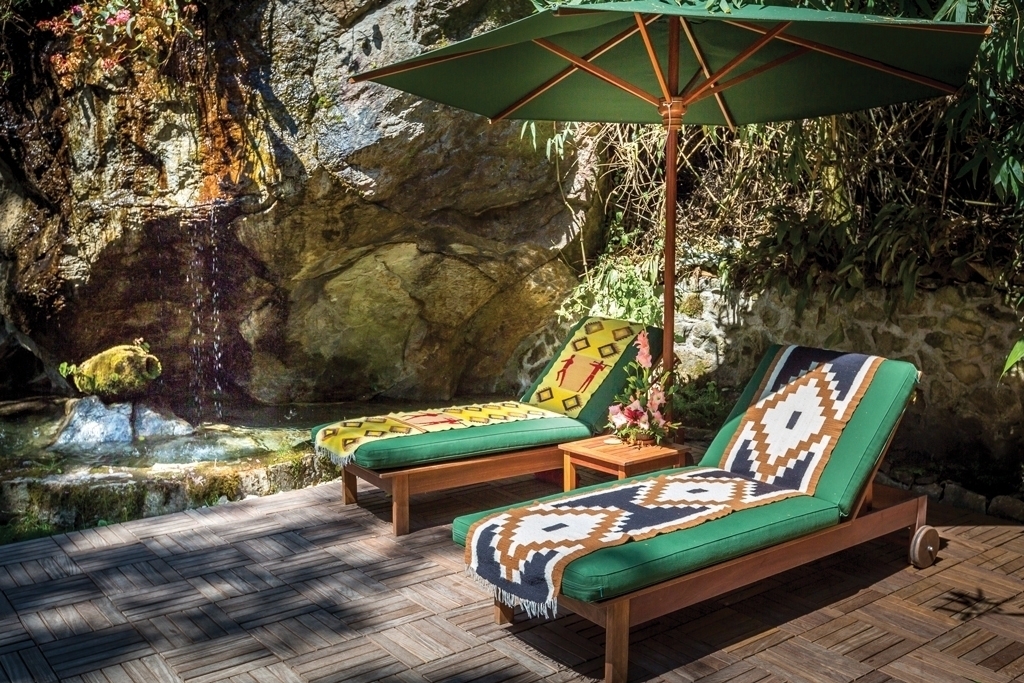 It's the only hotel at Machu Picchu, standing sentinel to the site, as it were. And the only way to reach the lodge, in style that is, is to hop on the iconic Belmond Hiram Bingham. You embark in Cusco but not before swigging sparkling wine at the station amid the energetic gyrations and vivacious swirl of flouncy ethnic skirts of folk dancers. On-board brunch in vintage compartments delights. More spirited still is the bar with live (if too loud) music and balcony-like open-air tail to stand on watching the streaming inflections of the Andes. You disembark armed with gifts galore. A bus ride (included in the train fare as are tickets to the site and guide) takes you up to Sanctuary Lodge where, post sightseeing, afternoon tea is offered followed by supper when Goan F&B Manager Michael Leitao presents potato soup served dramatically in large scooped out bread and Peru's best ice creams. Eucalyptus is a revelation.
BOOK IT: Doubles from £1,185. belmond.com
Palacio Del Inka
A Luxury Collection Hotel, Cusco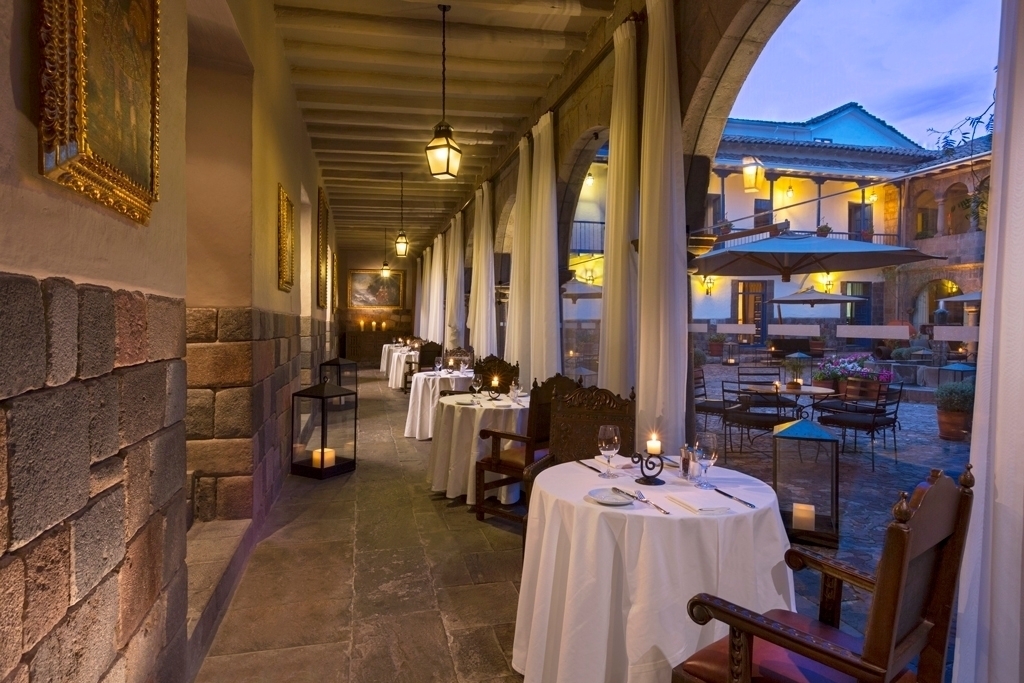 A 500-year-old Inca temple-turned-colonial mansion just became Cusco's raciest address after a seven-million-dollar refurbishment. The hotel throbs with hundreds of pieces of artwork you can tour. You finish with a punchy Pisco Sour lesson in the swish bar that has reinvented the famous cocktail into a slick, smooth number the snootiest creatures you'll see in these parts slink around sipping. Carry on drinking over a wine and cheese tasting or feast on a supper including Peruvian quinotto in a magnificent colonial restaurant.
BOOK IT: Doubles from £238. palaciodelinkahotel.com
Inkaterra Machu Picchu Pueblo Hotel
Aguas Calientes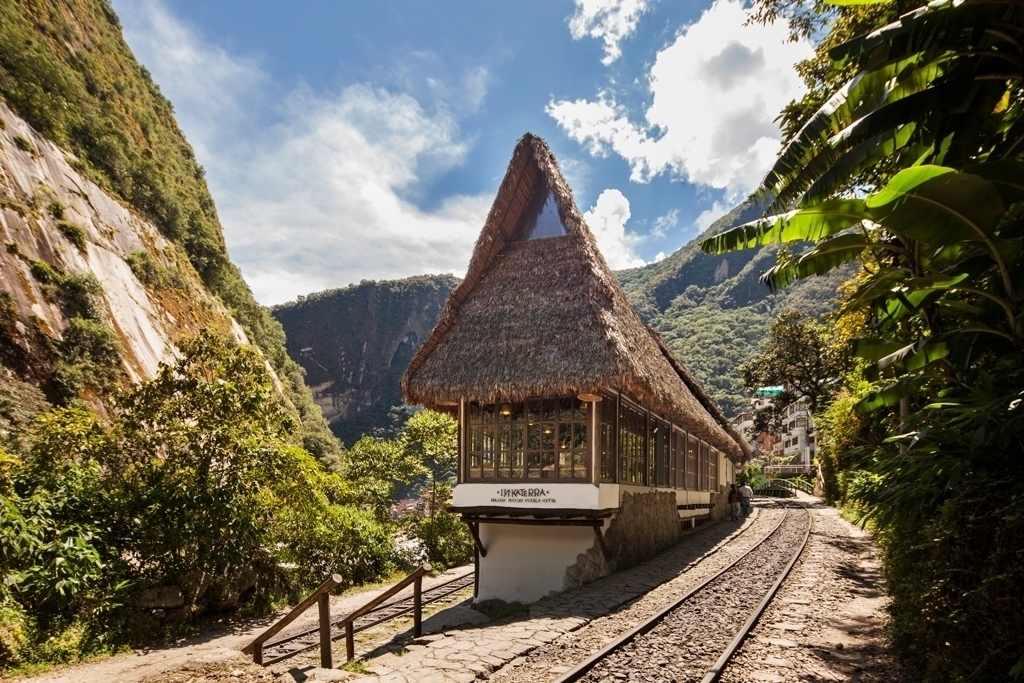 Inkaterra's flagship hotel river-set by the Aguas Calientes train station has large cottages nestled across a verdant winding incline. Noisy trains don't trouble when the river thunders louder and stone walls keep out sound. Besides, the cloud forest cocoons. Beautiful setting. Pity about the robotic service. On twilight walks you're told of quirky Inca beliefs and rituals (including sacrifices) still upheld by locals. Supper on the restaurant hanging over the river is nicely quaint. But best is breakfast to the serenade of the river and views of thickly forested hills kissing the heavens.
BOOK IT: Doubles from £427. inkaterra.com
The Westin Lima
Lima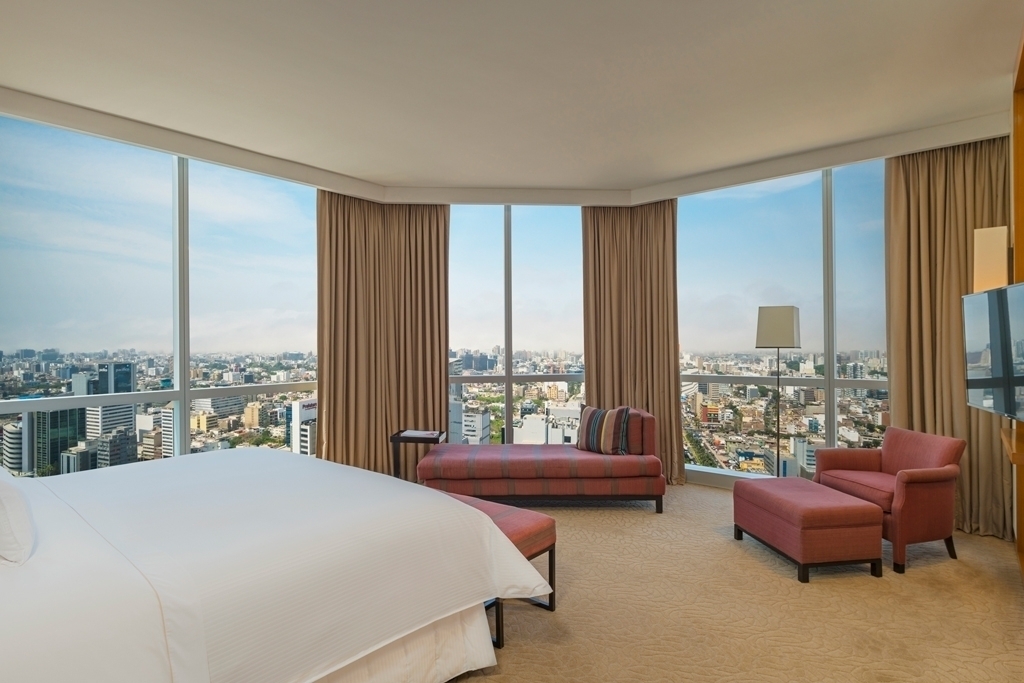 You'd be lucky to get a room here. It's that busy. Towering over the elite district of San Isidro this hotel lures everyone from tourists and business travellers to US marines. Naturally, when this is Peru's only hotel with world-class service, it's flawless. Rooms are massive and smart. But the real treat is the service, everyone from slick, savvy Front Office personnel to the bell boy and house-keeping team who can fix exploded shoes and baggage woes in a jiffy so you may relax over a gourmet seven courses at the contemporary Peruvian restaurant Maras where you're pampered like nowhere else and where champagne flows. Courses are presented with fanfare and a French sommelier can do you an all champagne supper culminating in an incredibly delicate yet diabolically intense chocolate dessert. Then, a box of truffles is brought. And there's yet more champagne.
BOOK IT: Doubles from £254. westinlima.com
South America specialist Katrina Trotter organises tailormade trips in Peru from £3,700pp based on two travelling for 10 days, excluding flights.
Meet the Instagram Stars of Travel | Homegrown Hotels for a 2019 Staycation | The Best Literary Festivals of 2019 
---