Worried about not getting your blue passport in time? Make plans for a staycation instead and try out one of the UK's newest openings, says Fiona Duncan.
Homegrown Hotels for 2019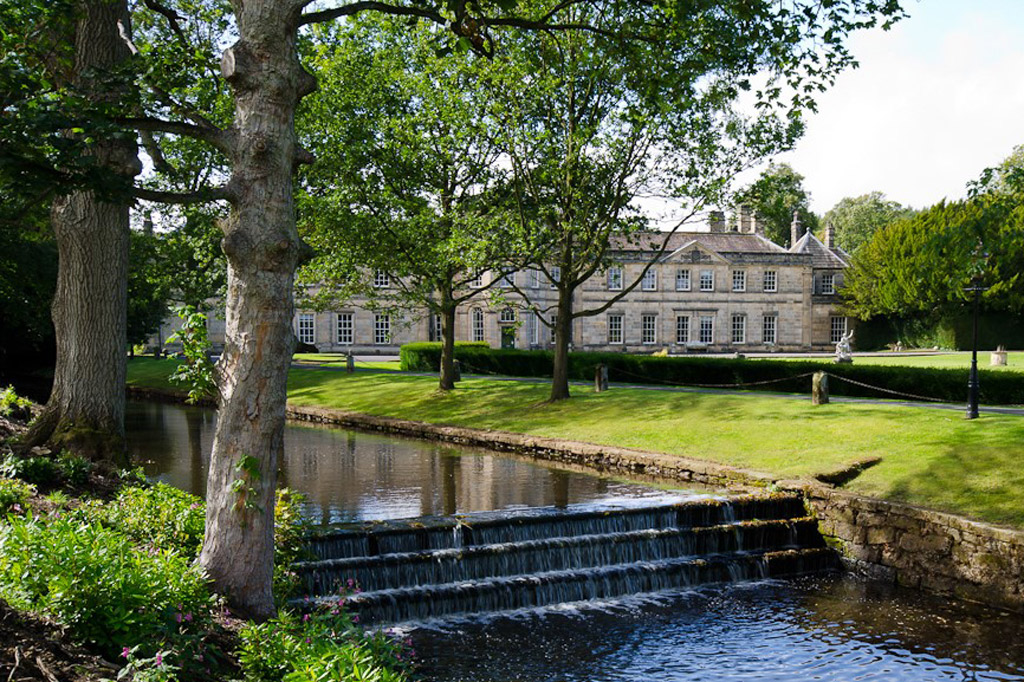 It's raining new hotels. If Brexit has thrown the British hospitality industry into a paroxysm of angst about the increasingly knotty problem of recruiting good staff, their warnings don't appear to have put off a tsunami of new openings slated for 2019. Only a handful, however, are from homegrown independent hoteliers; the rest are all about foreign investors and most are all about London. Looking around the country first, there are PIGS flying in all directions. In addition to the five current rustic chic hotels, the PIG at Bridge Place will open in a 17th-century manor near Canterbury in May and in Grade II-listed Harlyn House near Padstow in late autumn, while Madehurst Lodge in Sussex will pop out in 2020. Quite a litter.
Another fine independent hotel group is Artist Residence, headed by husband and wife Justin and Charlotte Salisbury. They began with a revamped B&B in Brighton and swiftly added Penzance, Pimlico and Oxfordshire to their arty, youthful portfolio. Now comes their boldest new opening – a stunningly revamped former boot factory five minutes from Bristol's city centre. If the vast majority of new openings are in the south, the north is making its own splash with the advent of Grantley Hall. Owned by the wealthy Sykes family, it's Relais & Château's newest UK property with just 47 bedrooms but seven drinking and dining venues, a wellness centre, extensive gardens and an imaginative programme of events. It will surely be enough to lure Londoners up the country, as will be the new look Talbot Hotel in the charming North Yorkshire town of Malton. Sam and Georgie Pearman, another estimable husband and wife team, are in the process of revamping the hotel. Expect quirky style and lavish comfort.
And if a hip, quirky style is what you want, plus walls dripping with world class art, then you must travel further north still to Braemar in Scotland and the wonderfully wacky Fife Arms, courtesy of top dealers Hauser and Wirth. Pause en route at Fingal, a former lighthouse tender, now 23-cabin luxury floating hotel berthed at Edinburgh's vibrant waterfront. Back down south, Bucks and Berks are each recipients of new luxury home counties hotels (as if last year's Heckfield Place and Beaverbrook weren't enough). Monkey Island, a centuries-old retreat on its own island at Bray-on-Thames was once popular with visiting monarchs, artists and famous performers, while The Langley near Iver (don't say Slough) is a grand country manor in 'Capability' Brown grounds with gorgeous gardens and a swish spa. But perhaps the biggest opening, later this year, will be in ever-trendy Somerset, where South African businessman Koos Bekker is transforming lovely Hadspen House into a fitting sibling for his Cape Town sensation Babylonstoren.
And so to London, scene of a plethora of new openings. They include Vintry & Mercer, tucked between the City's livery halls and guilds; the Standard, the cool US brand's first European outpost, in King's Cross; the Hard Rock Hotel in Mayfair, cashing in on the café's enduring appeal; and the Stratford Hotel at Manhattan Loft Gardens, occupying the first seven floors of a scintillating double cantilevered new tower in East London. Among all this shiny newness, watch out for two titbits of very British history. Hyatt's Great Scotland Yard Hotel will occupy the former headquarters of London's Met Police, while Belmond's Cadogan Hotel, where Lillie Langtry lived and Oscar Wilde was arrested, promises to be a suitably lavish and decadent reimagining of an old London favourite.
---