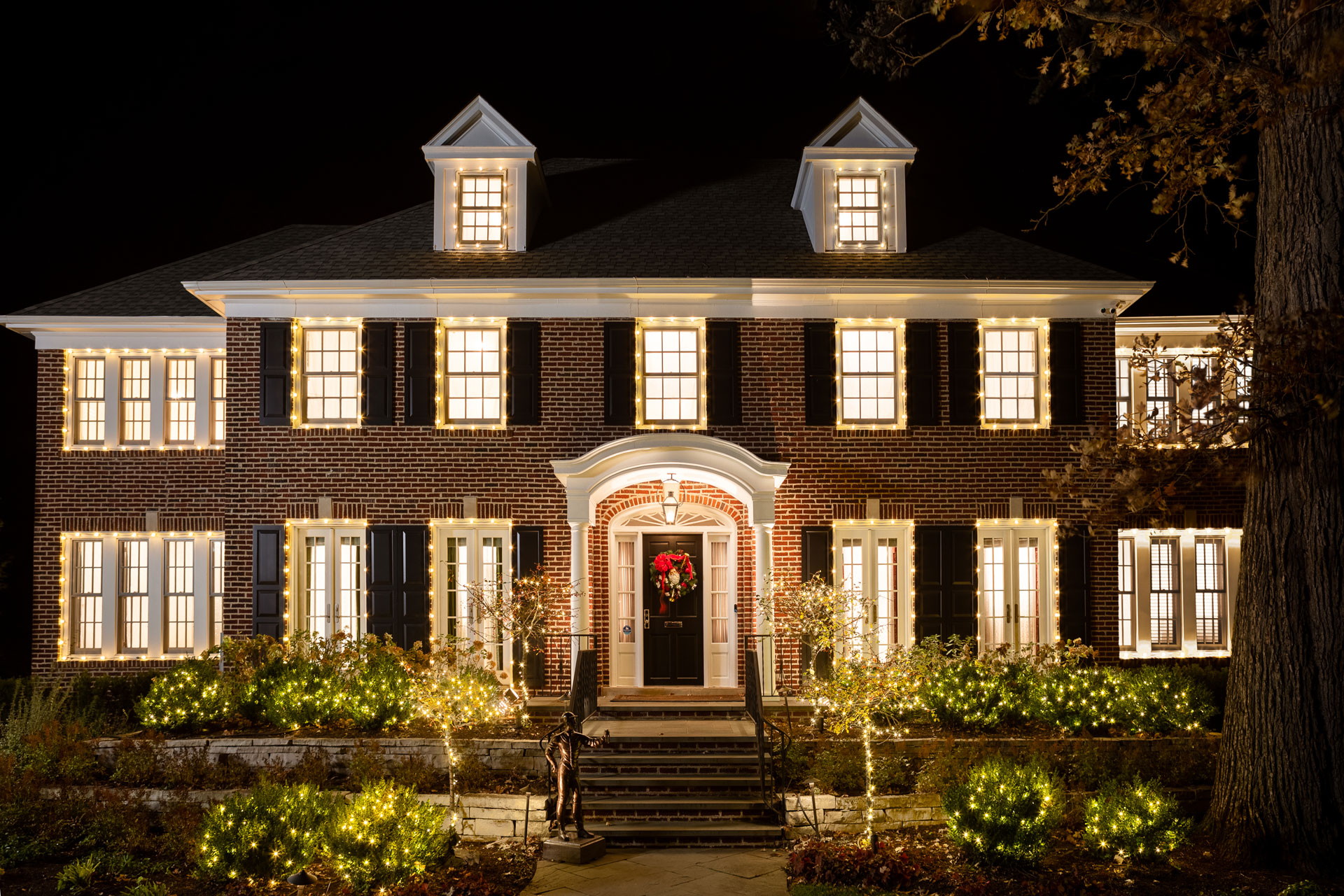 The Real-Life House from 'Home Alone' is Available to Rent on Airbnb
The Chicago property is available to book – but for one night only
If you've ever seen '90s Christmas comedy Home Alone, you'll certainly remember the McCallister family's Chicago mansion, in which Kevin McCallister (Macaulay Culkin) is left (albeit accidentally) to defend the property from two half-witted burglars.
NYE 2021: 15 Unique UK Rentals for New Year's Eve
Now, Airbnb has announced that the real-life home is available to book this festive season. It's the ultimate Home Alone experience, but one that only four guests will get to enjoy for an exclusive one-night stay on 12 December.
The lucky lodgers will not only indulge in an overnight stay – worth just $25 (£18) – at the world-famous home; they'll also look forward to setting booby traps, a slice of 'Chicago's finest pizza', and a screening of the film franchise's newest addition, Home Sweet Home Alone. There are plenty more surprises in store, whilst the house will be decked out with twinkling lights and a Christmas tree, as it is in the films.
What's more, actor Devin Ratray, who famously plays Kevin's big brother Buzz in the franchise, will also be there to greet guests, stating 'You may not remember me as particularly accommodating, but I've grown up, and I'd be happy to share my family home – my pizza, even – with you this holiday season. Just try not to let my tarantula, Axl, loose this time.'
Airbnb has stated that it will be making a charitable donation in light of the one-time offering. ''Tis the season of giving', states the hospitality company, 'so in honour of the first-ever stay at the McCallister home, Airbnb will make a one-time donation to Chicago's La Rabida Children's Hospital, which is dedicated to maintaining and improving the quality of life for each of its patients with complex conditions, disabilities, and chronic illness.'
Fancy the stay for yourself? Requests to book begin on 7 December at 1pm CT (7pm UK time) via airbnb.com
Images: Sarah Crowley
You Could Stay in the Spectacular 'House of Gucci' Lake Como Estate