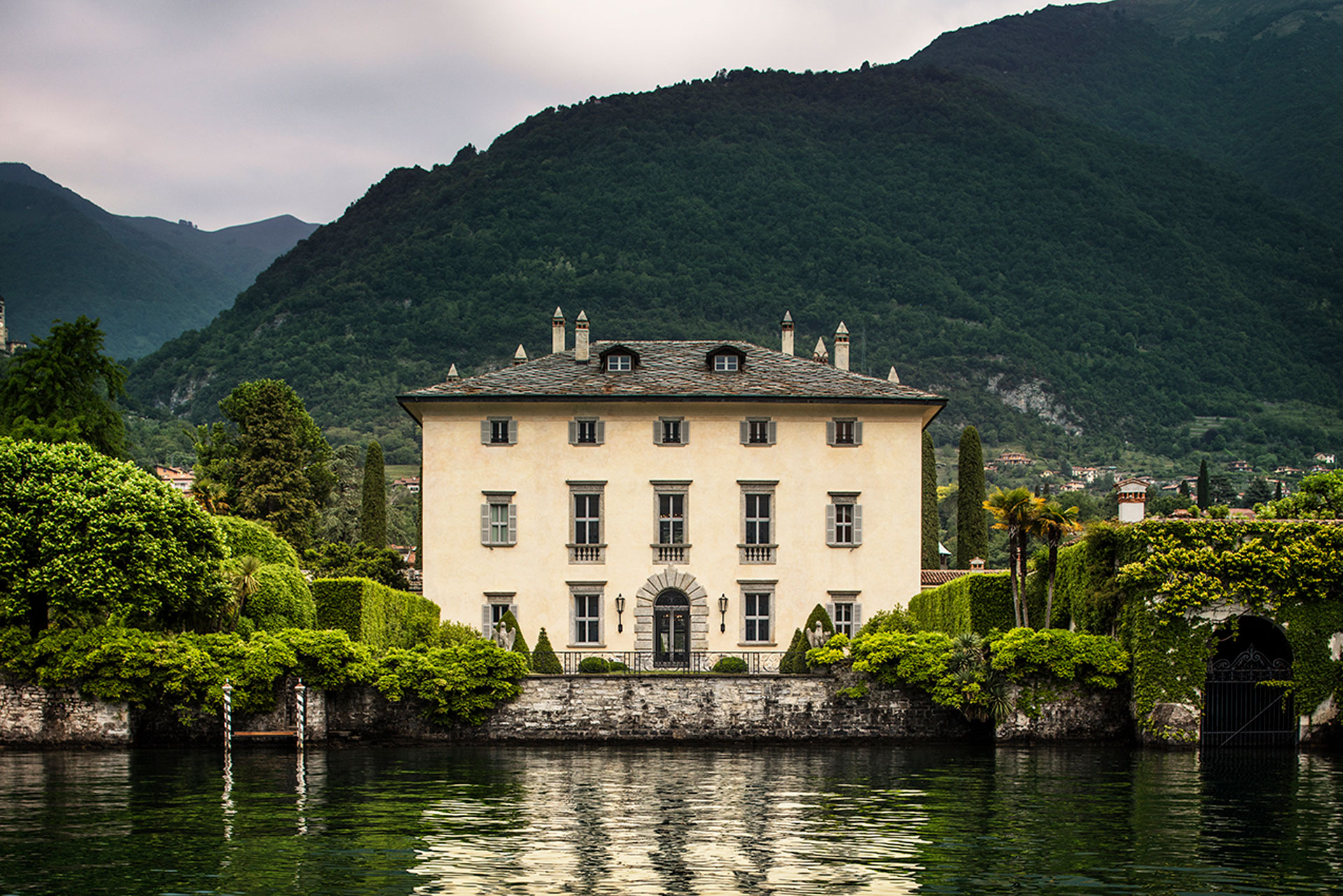 Fancy A Stay in the Spectacular House of Gucci Lake Como Estate?
---
Wondering where House Of Gucci was filmed? And why you don't live there? Us too. If you fancy waking up in one of the stunning filming locations for one of the biggest films of 2021, now's your chance…
Where Was House Of Gucci Filmed?
Alongside epic styling and a star-studded cast, Villa Balbiano was one of the most talked about aspects of Ridley Scott's highly anticipated House of Gucci. The extraordinary Italian estate, which plays home to Aldo Gucci (son of the fashion house founder Guccio Gucci) in the film, is now up for grabs on Edge Retreats, and it's set to be one of the most sought after villa escapes of the season.
Branded an 'awe-inspiring Italian jewel', Villa Balbiano certainly befits a Gucci-esque resident with its sumptuous suites, opulent furnishings, and breath-taking scenery. Also boasting a rich history, the property dates back to the 16th century, when it was home to the Cardinal Tolomeo Gallio. The villa was later enjoyed by Cardinal Angelo Maria Durini as a space to host grand festivals and banquets, as well as an impressive art collection.
Retaining all of its former glamour and charm, Villa Balbiano is one of Lake Como's largest private residences, boasting spectacular views of the water. Other highlights include an outdoor swimming pool, private pier, and six luxurious suites (curated by French designer Jacques Garcia). The gardens – home to an array of palatial statues and fountains – are said to have been distinguished by the British Society of Garden Designers and are one of the estate's finest features.
The imposing interiors, however, are worthy of praise too, comprising an array of lavish furniture and historic 'objets d'art' – many of which have been sourced from auction houses Sotheby's and Christie's.
Owners of the House of Gucci palazzo are renting the villa via Edge Retreats, with prices available upon enquiry.
Main image: by Bruno Erhs
Gucci & Christie's Give The Savoy's Royal Suite a Sumptuous Makeover / The Weekender: Lake Como