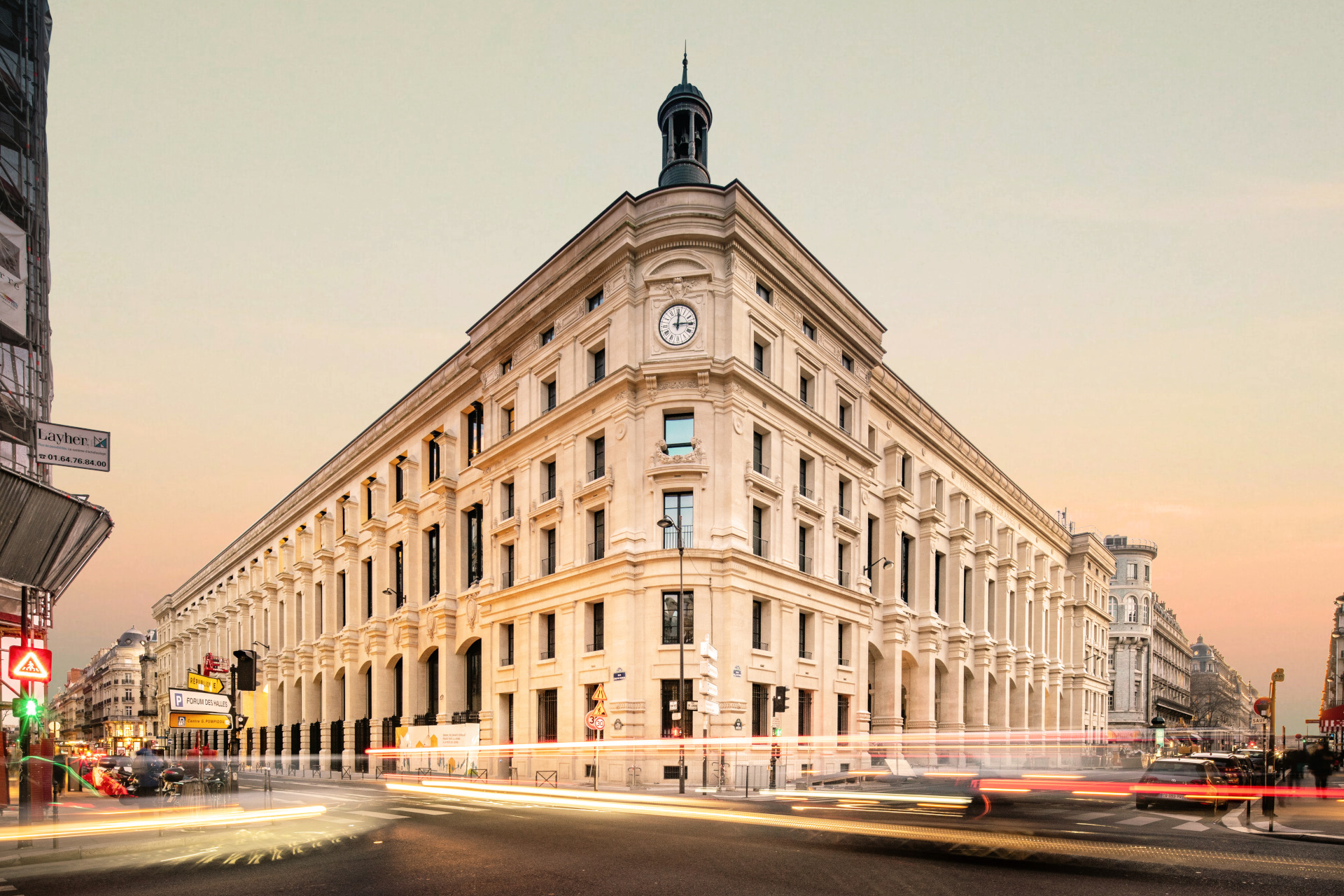 Hotel Review: Madame Rêve, Paris
For a glimpse of Paris' new groove
Paris' hotel scene has experienced a seismic shift – out with the fanciful flamboyance (the swirly carpets, elaborate cornicing and curly, Versailles chair legs), in with sumptuous simplicity, oat milk lattés and cool contemporary hangouts to accommodate the city's increasingly more casual character. Hotel Madame Rêve personifies Paris' new groove. Rosalyn Wikeley checks in to check it out. 
The Ultimate Paris Travel Guide: See, Eat, Do, Stay
STAY
A stone's throw from the Louvre and the lively market street, Rue Montorgueil, Hotel Madame Rêve is perfectly placed for Parisian jaunts, but also for, well, les Parisiens. Hotel owner and creative director, Laurent Taīeb set out to mix locals and guests with the same rigour as the seventies shades of coffee, caramels and ochres painting the hotel from walnut head to parquet toe. The resulting concoction lends Madame Reve its intriguing energy. It feels relevant, resplendent in its simplicity and still delivers on the giddy thrill any guest would expect from a top Parisian hotel.
Unusually for Paris, all 82 rooms occupy the third floor (essentially the 7th floor) of this splendid Haussmann building, a slice of the old Poste Du Louvre – the city's post office which famously stayed open all day and night.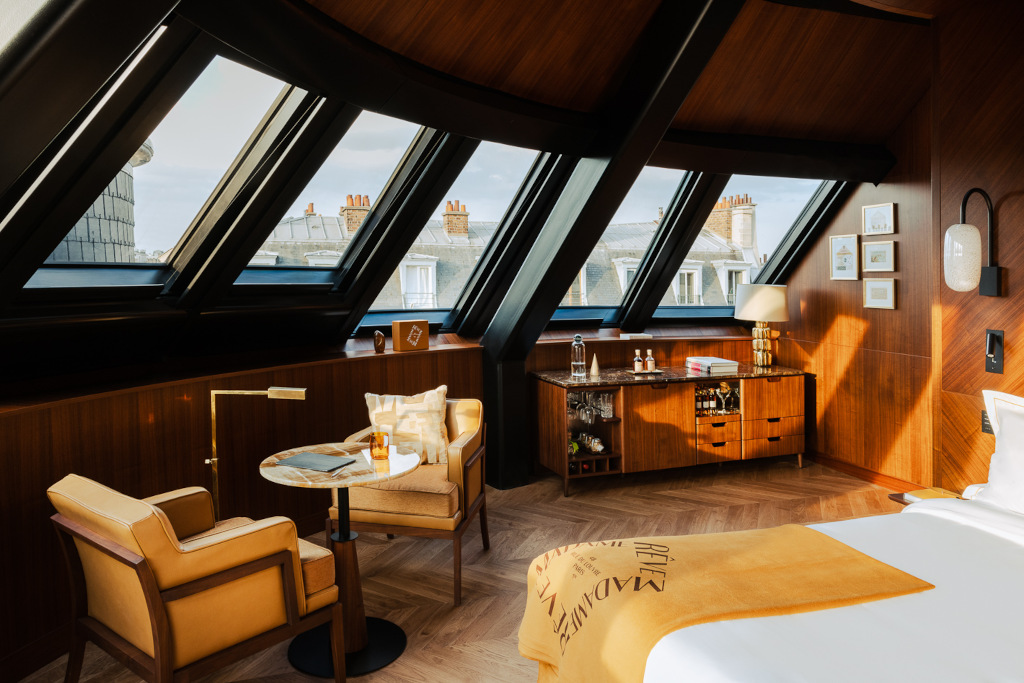 Ceilings have been peeled away with glass and black steel girders forming an industrial skeleton that frames the Parisian sky, its rooftops and heart-tugging views of almost every city landmark (Panthéon, Notre Dame, The Eiffel Tower, Le Sacré Coeur). Garden rooms enjoy higher ceilings, balconies for morning café au lait, and views over fragrant roof gardens reminiscent of New York's scrubby Highline.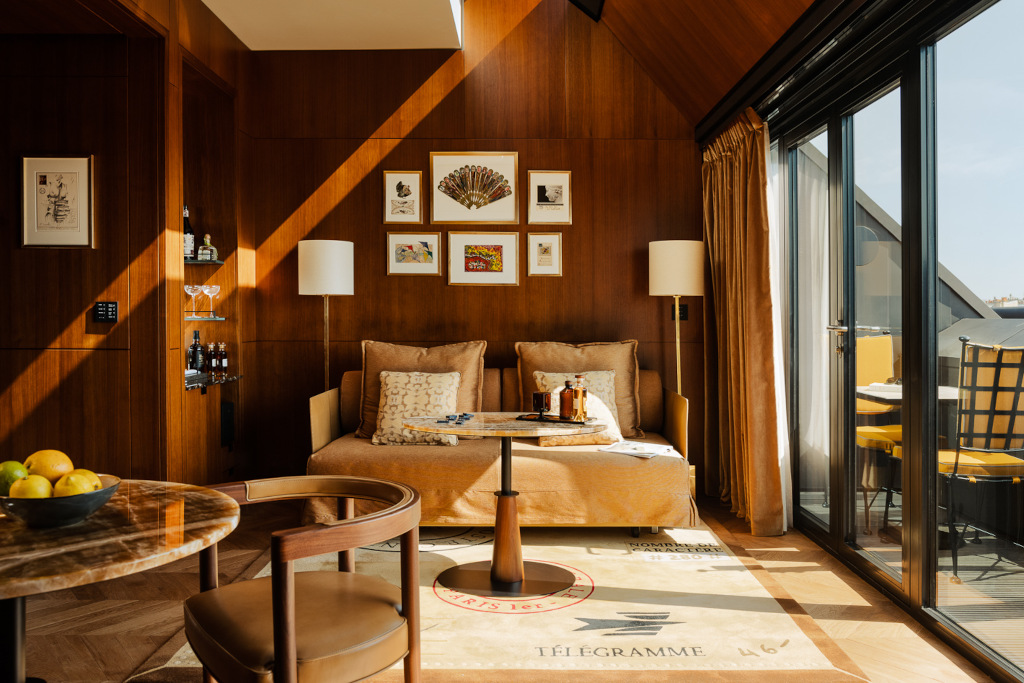 Madame Rêve's roof terrace promises guests a romantic panoramic view from sunbeds, the bar (open to all punters from 6pm) or simply during a nighttime stroll with a glimpse of the twinkling Tour Eiffel.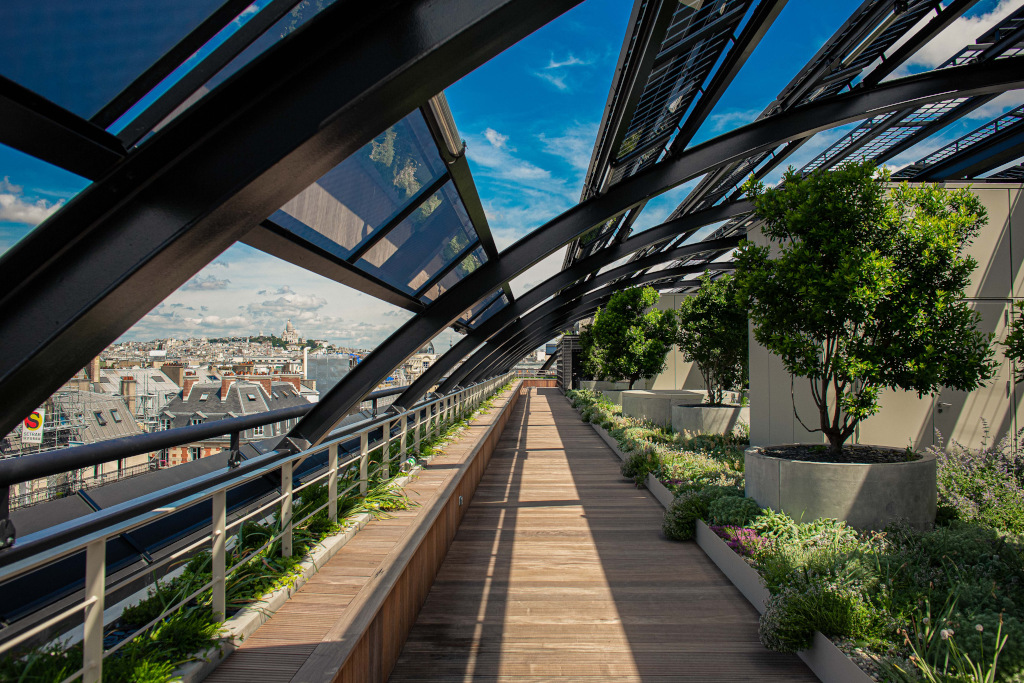 DO
The hotel's wellness floor reads more like a private Parisian apartment, with a sauna (of course), two treatment rooms for top-notch pumellings, and caramel leather furniture more reminiscent of Mad Men sets than Haussmann Paris. Exercise equipment appears to have invaded a panelled salon – a more civilised proposition to the mirror-clad, leisure-centre-style gyms bunged in the basement of many luxury hotels.
EAT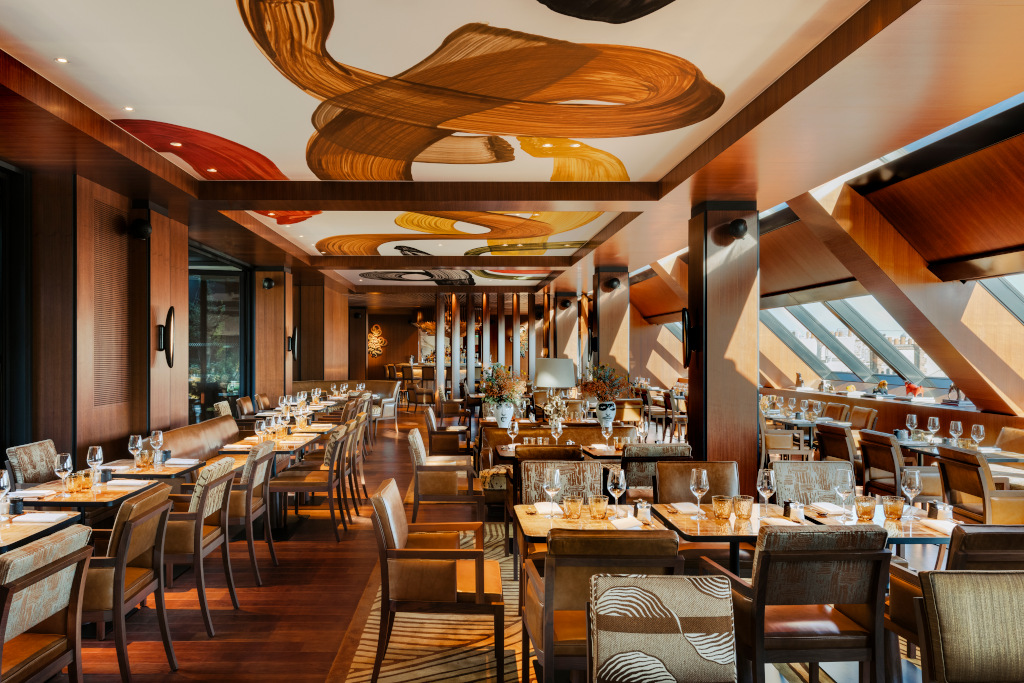 Now this is where Laurent Taīeb's glocal vision is unleashed. Starry-eyed hotel guests and curious Parisians lean into the smart-casual mood of La Plume, Madame Reve's Asian fusion restaurant, whose eclectic menu of lobster black buns, wagyu gyoza and teriyaki salmon echoes a global palate with clear nods to the city's culinary heritage. Dominating the view is an amber-lit Saint Eustache amid a knockout sprawl of Parisian rooftops and sparkling monuments. Behind diners, a scattering of wrought iron tables and chairs invites les fumeurs onto a leafy, industrial-style terrace, one that's sure to blossom in Paris' sun-soaked months.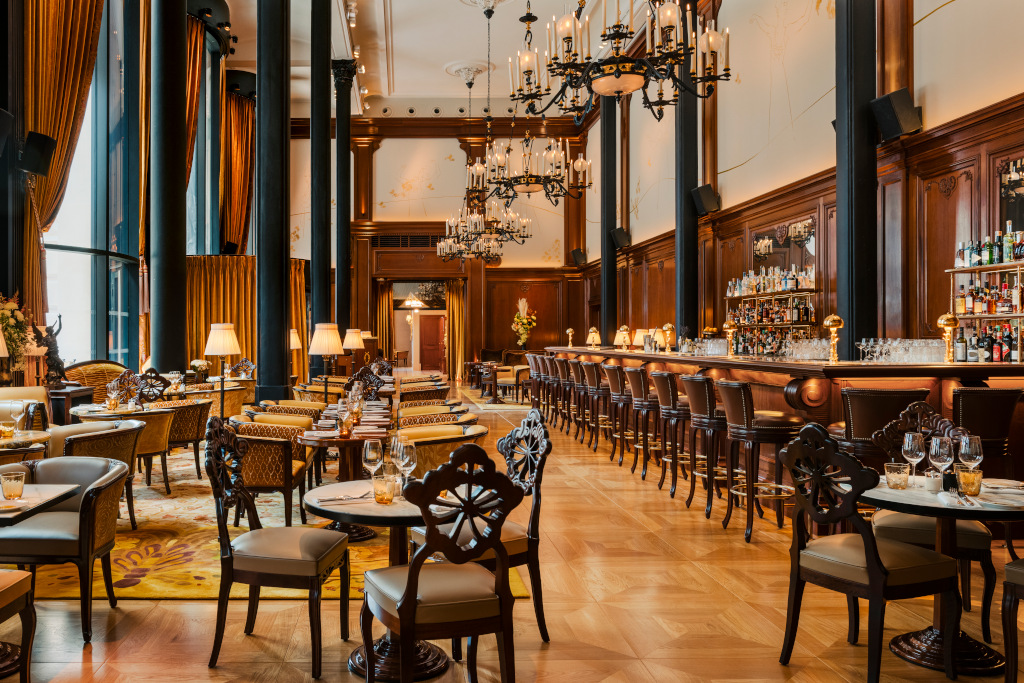 Downstairs, Café Madame Reve's sweeping eight-metre ceilings, ochre velvet curtains and vast charcoal pillars feel closer to the building's history, as well as the quartier's grand café culture that chimed with the Louvre's opening in 1888. Here, a refined and slightly more mature crowd gathers for meetings, Manhattans and afternoon tea.
THE FINAL WORD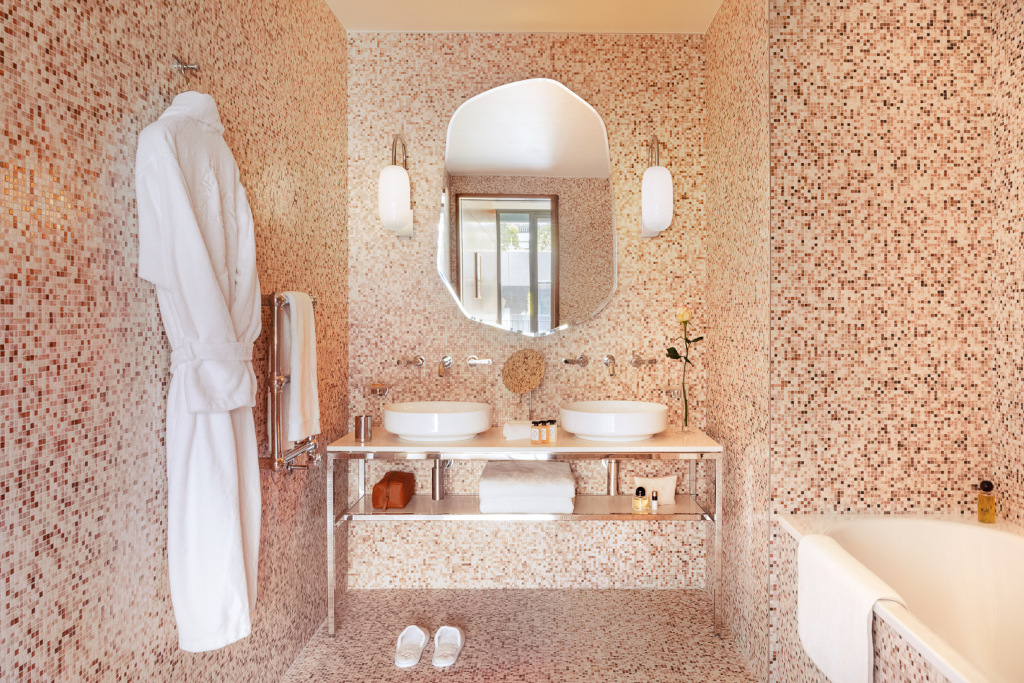 The service unravels all stereo-types haunting Paris' hospitality scene (many of them accurate), with the restaurant team, therapists and bartenders donning the wide smiles and 'nothing is too much' manner of, say, a New York waiter…
For the serveur très désagréable cliché, you'll need to leave the hotel for nearby Rue Montorgueil, where a mind-blowing croque monsieur comes with a side of comforting insolence.
BOOK IT
Rooms available from £336 per night including breakfast. madamereve.com
READ MORE: 
Where to Eat & Drink in Paris / Weekender: The Lit-Lover's Guide to Paris / Secret Paris: Best Hidden Gems