Hotel Review: The Standard London
---
Check in for the ultimate sleek city break
After nearly six months living in the sticks (thank you, Covid-19), Lucy Cleland decided to see the bright lights of the big city again and The Standard London was her first stop.
The Standard, London Review
No facemask required. No temperature taken. Should I be worried? Standing in the retro-style reception – all golds, reds and blues with mahogany accents – at The Standard hotel opposite King's Cross, I decided to go with the non-Covid flow (apart from the requisite germ-busting sanitiser stand) and whisked off my mask. Besides, I'd been really happy to shut down in March but by the end of August, I had itchy feet and was distinctly rattled by this invisible virus that was stopping cities from getting their mojo back and coffee shops from serving up expensive flat whites on every corner. When would the London we knew and loved return? So, here I was dipping my toe into a life that we'd all thought would continue unchecked. A few cocktails, a dinner out and a spoiling night at a London hotel. How different could it be in the new normal?
There was no way the 266-room hotel – which, having only opened as the hip US brand's first European outpost in July 2019 did not even have a year to bed in before the doors were firmly shut in March – was full, but once we'd dumped our overnight bags in our room on the seventh floor of this Shawn Hausman-designed Brutalist building – with sweeping views of The Shard, St Paul's Cathedral and the London Eye – we headed to the street-level Double Standard bar. Boy, there were people there, drinking glasses of fizz and pints of craft beer, dressed up – high heels and all.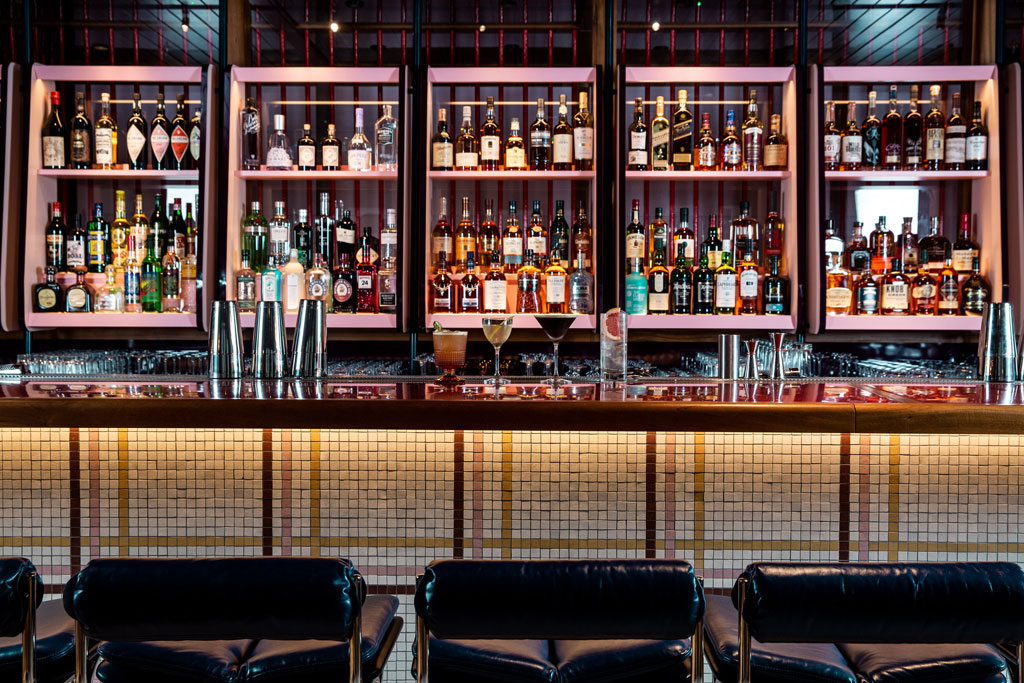 Mixologists made Negronis and Aperol Spritzes behind the bar. Those who could stand the nip in the autumnal air were out on what would normally have been a sun-drenched terrace (definitely worth a return to for our Best Outdoor Places to Drink in London feature). The seventies playlist belting out of the speakers had us Shazaming as our addled brains couldn't quite remember if it was Lloyd Cole and the Commotions who sang Lost Weekend. Life was definitely all around us and it felt good and slightly surreal.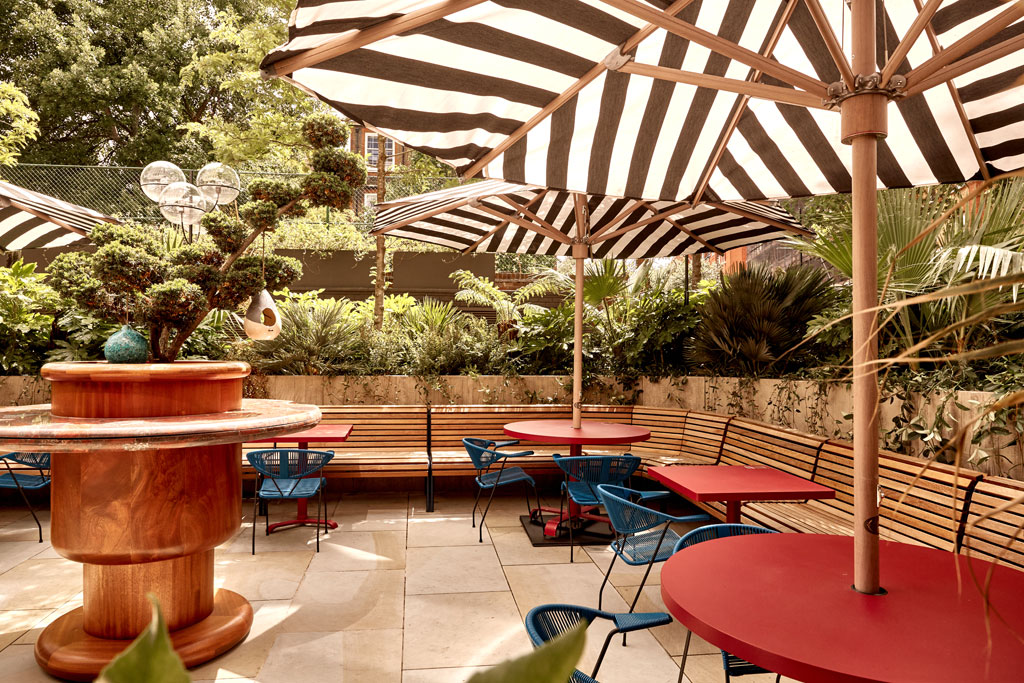 Currently, only the bar is open (serving snacks, breakfast and an excellent bottomless brunch), but normally you can slide next door to all-day eaterie Isla, take an after dinner digestif in the dark, moody, leather-seated Library lounge or whiz up in the iconic red pill-shaped lift to the rooftop restaurant presided over by chef Peter Sanchez-Iglesias who serves up wickedly tasty Spanish/Mexican fare with staggering views over the city thrown in for good measure (the three 10th floor restaurants will luckily re-open in October). It's on these top three additional purpose-built floors that the suites are too – with their private terraces and outdoor tubs.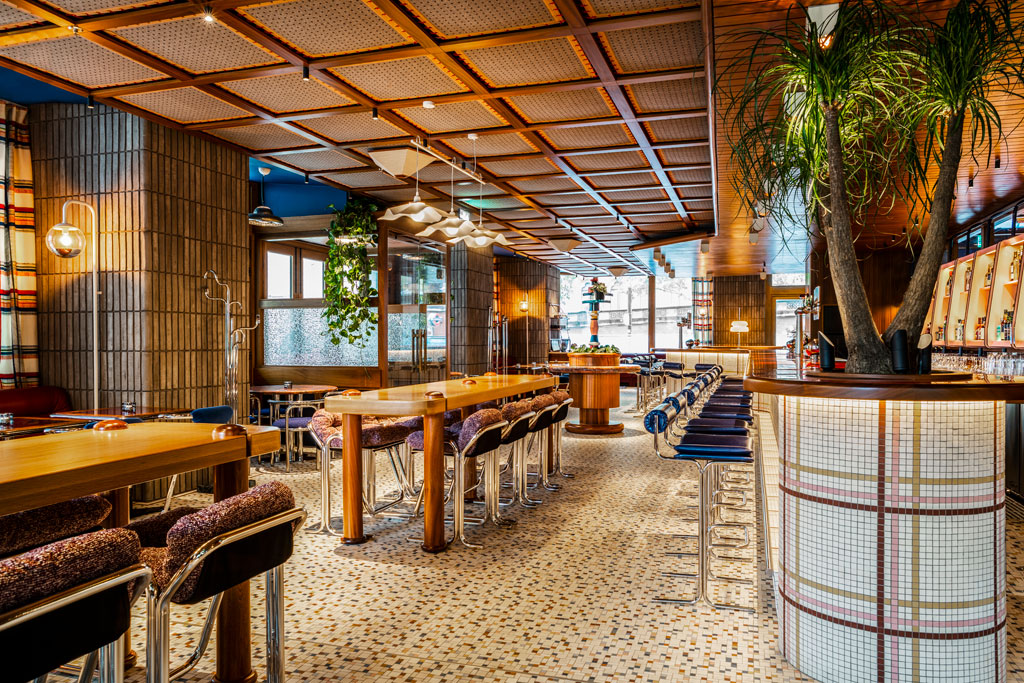 The hotel's location opposite St Pancras International Station had us thinking wistfully of trips to Paris (currently under quarantine rules), but we couldn't complain; where once the streets around King's Cross would have signalled little more than somewhere to get the hell out of as soon as possible, we had the spectacular new development of Kings Place and Coal Drops Yard and its environs at our disposal. While the concert venue was still firmly shut (it's running a campaign to help it survive), the area was thrumming with people out for the evening looking for some hustle – just make sure you book your restaurant in advance – these places are heaving (in a socially distanced way).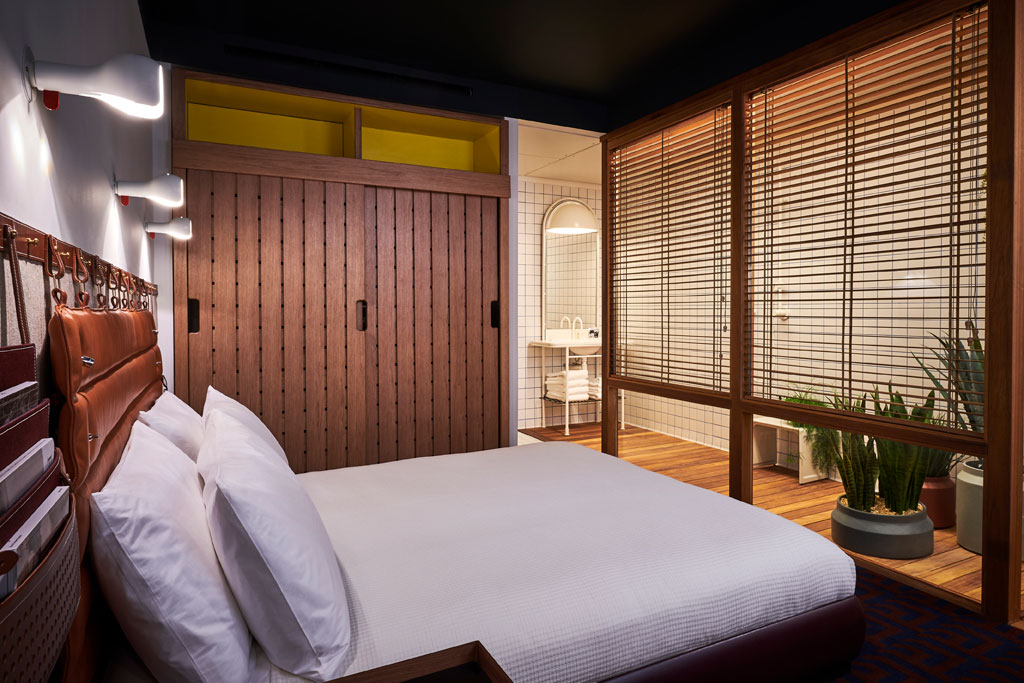 Back at our room in The Standard, the bright lights of the big city really came into their own. Our cossetting beds and round globed reading lights beckoned. There's only so much night life this girl can take before the pull of big bed and a good book makes her feel as normal as anything else. Some things never change.
Book it: Room only from £160. standardhotels.com