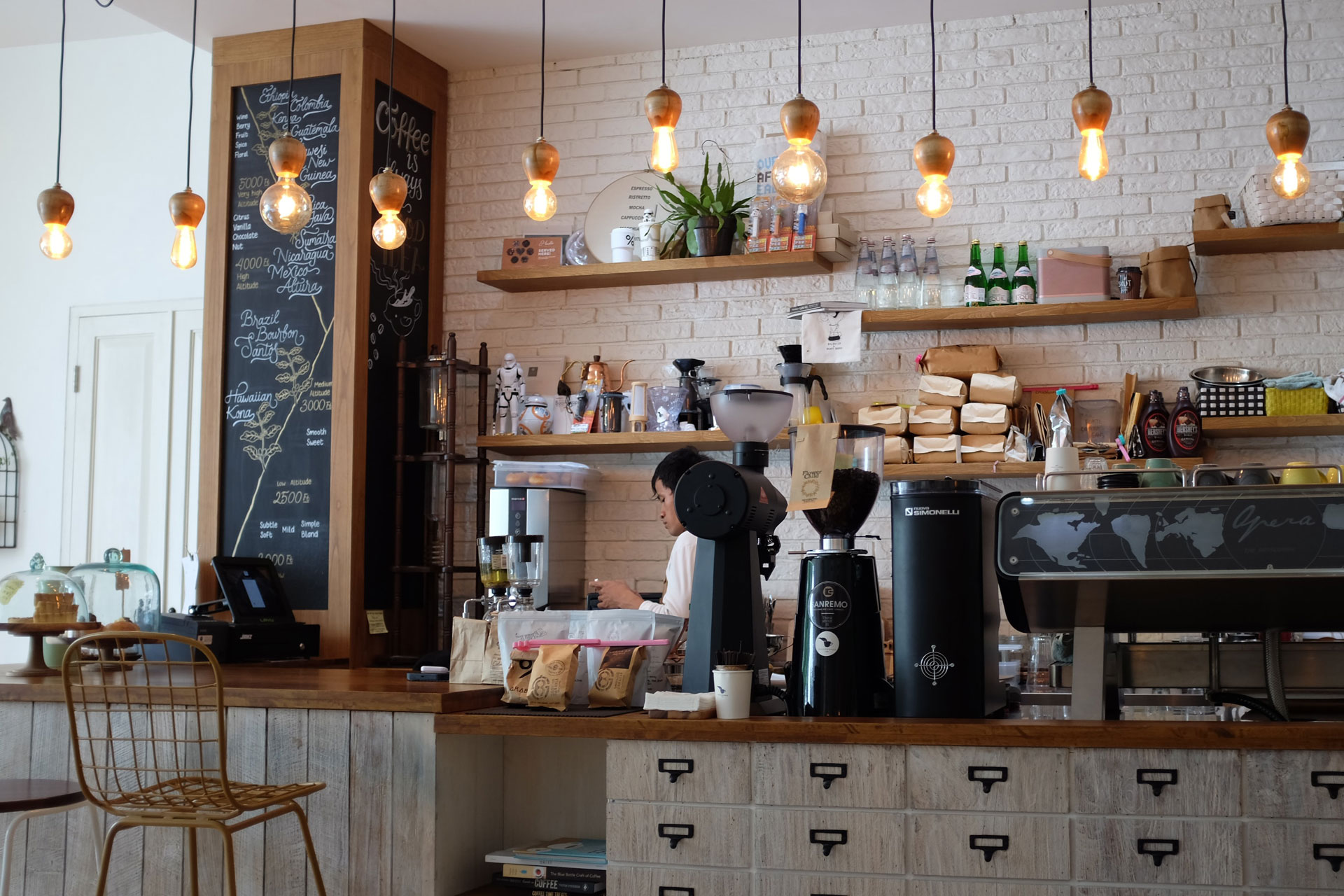 The Best Independent Coffee Shops in London
---
Where to get your caffeine fix in the city
Sometimes, you need to wake up to the possibilities of coffee – Starbucks just doesn't cut it when you could be sipping on locally-brewed artisan coffee at London's multitude of independent shops. Check out our favourites for your next caffeine hit. 
The Best Independent Coffee Shops in London
Allpress Espresso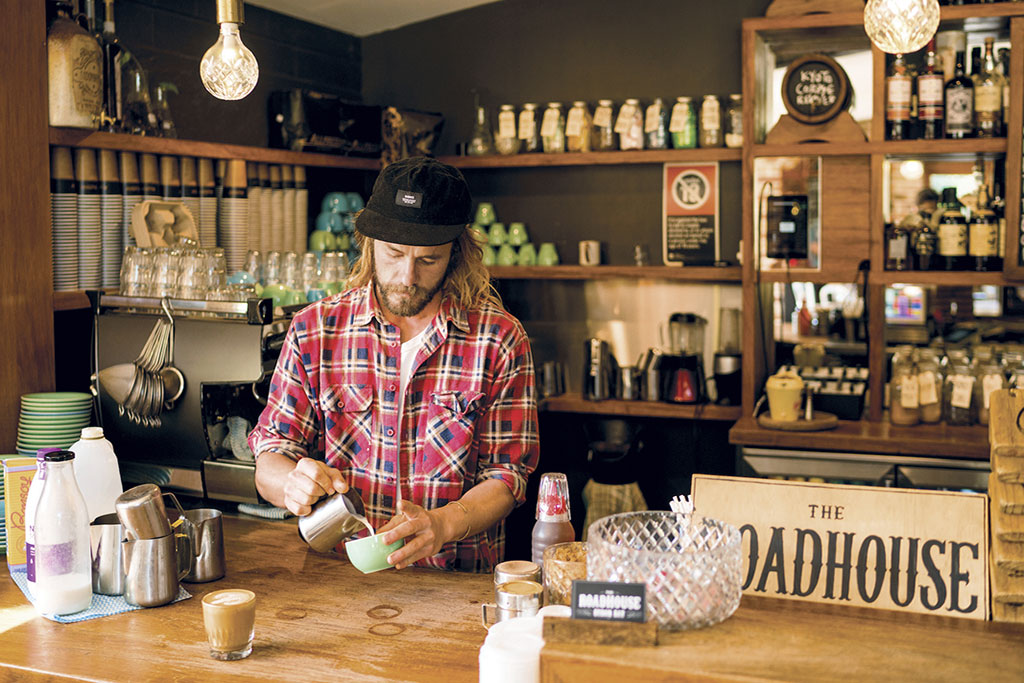 This New Zealand coffee brand has its own roastery in Dalston. You'll find the rich, smoky coffee at the classic London brunch spot, Granger & Co. Check out its coffee shop in Shoreditch, too.
58 Redchurch Street, Shoreditch, London, E2 7DP; uk.allpressespresso.com
Kaffeine
Using Square Mile Coffee, the baristas (who have to have three years of training) whip up intriguing concoctions and experiment with possibilities. Naturally, you'll find cold-brew varieties too. A great place to watch the world go by, with lovely décor.
66 Great Titchfield Street, W1W 7QJ or 15 Eastcastle Street W1T 3AY; kaffeine.co.uk
Curators Coffee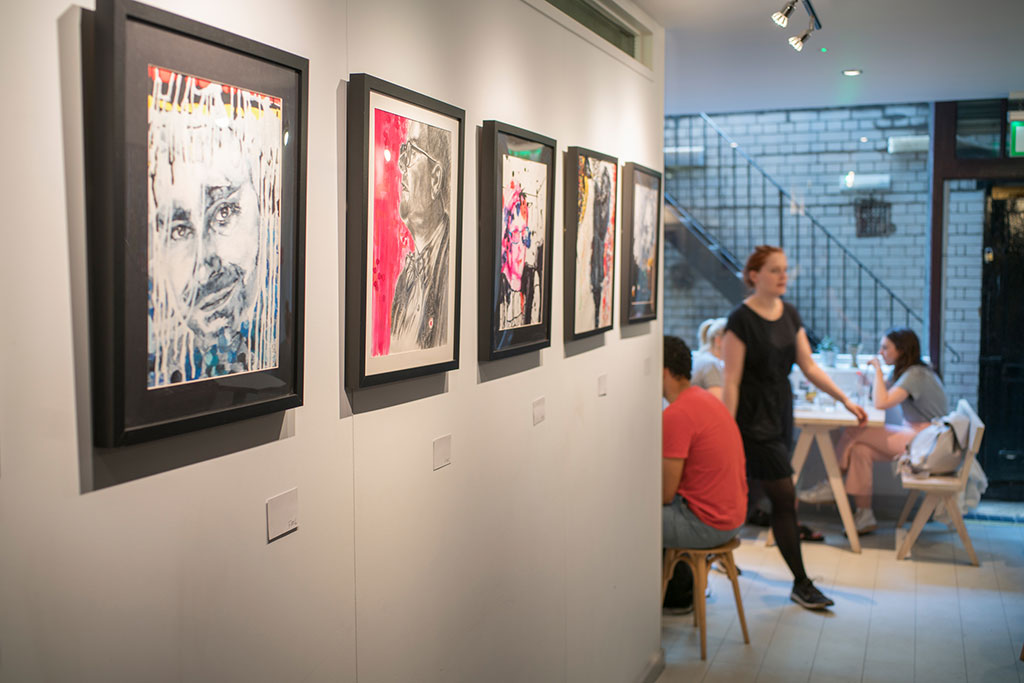 Serving a fantastic range of seasonally-changing espresso, this speciality coffee house is a stylish place to unwind and refuel. Don't miss the bakery selection…
51 Margaret Street, London, W1W 8SG or 9a Cullum Street, London, EC3M 7JJ; bestcoffee.guide
Workshop
Now also a popular brunch spot, Workshop Coffee Co. has an on-site roastery, knowledgeable staff and a funky vibe.
27 Clerkenwell Road, EC1M 5RN, or one of their other locations around London; workshopcoffee.com
Shoreditch Grind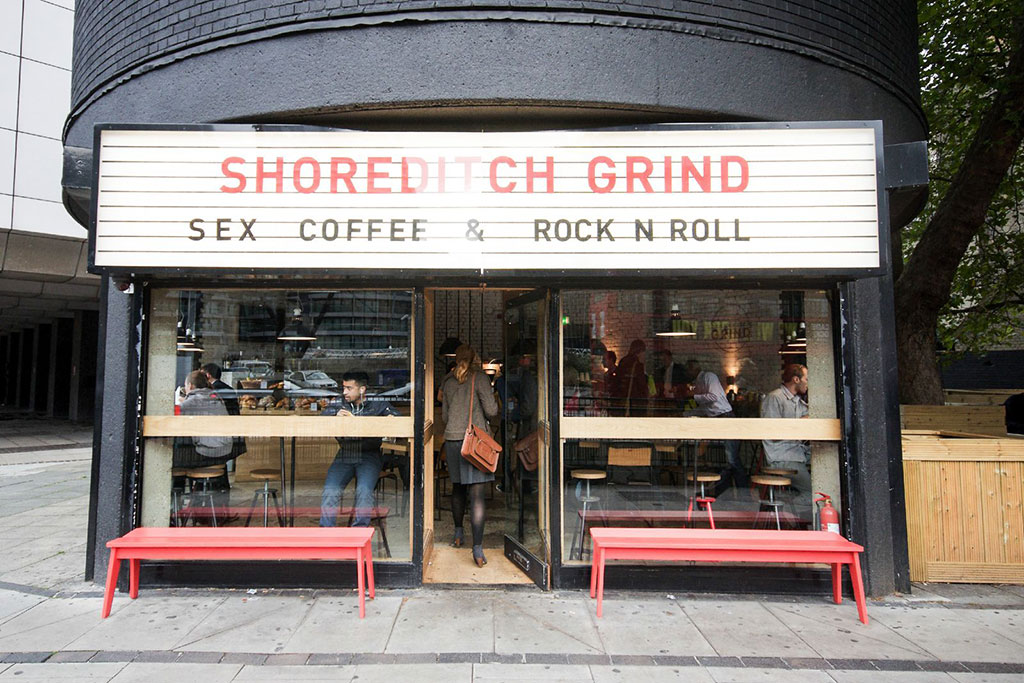 This coffee shop is now something of a Shoreditch landmark, thanks to its wonderfully fragrant coffee that's roasted just around the corner and cool-kid vibes. There are three more Grinds around town now, but the Shoreditch branch's breakfast is second to none.
213 Old Street, London EC1V 9NR and other locations; grind.co.uk
Caffé Vergnano 1882
This Italian coffee shop on Charing Cross Road makes undoubtedly the best espresso in town. So successful that it's now opened three new locations to fulfil London's coffee habit, this is the go-to spot for homesick Italians and 'proper coffee' fans alike.
62 Charing Cross Rd, London WC2H 0BU and other locations; caffevergnano1882.co.uk
Monmouth Coffee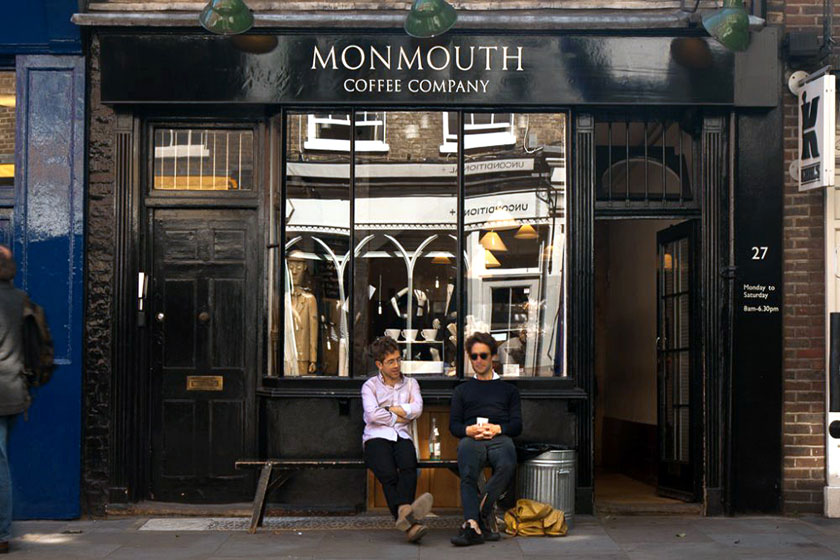 One of the busier places to grab a coffee, but worth the wait. Monmouth Coffee has three shops around the city, and if you manage to get a seat, congratulations.
27 Monmouth Street, Covent Garden, London, WC2H 9EU or other locations around the city; monmouthcoffee.co.uk
Princi
Whether you're popping in for a coffee at 7am or a cocktail at 11pm Princi is always buzzing – it's a canteen-style spot, where you'll find great Italian food and freshly-baked pastries alongside strong, dark coffee. 
135 Wardour Street, London, W1F 0UT; princi.com
Flat White
This antipodean coffee shop makes 'damn good strong coffee' in the middle of Soho. It's local and ethical – and a favourite of chocolatier Paul A Young (just don't drink coffee and eat chocolate at the same time). Check out the sister coffee shop Milkbar too.
17 Berwick Street, Soho, W1F 0PT; flatwhitesoho.co.uk
Attendant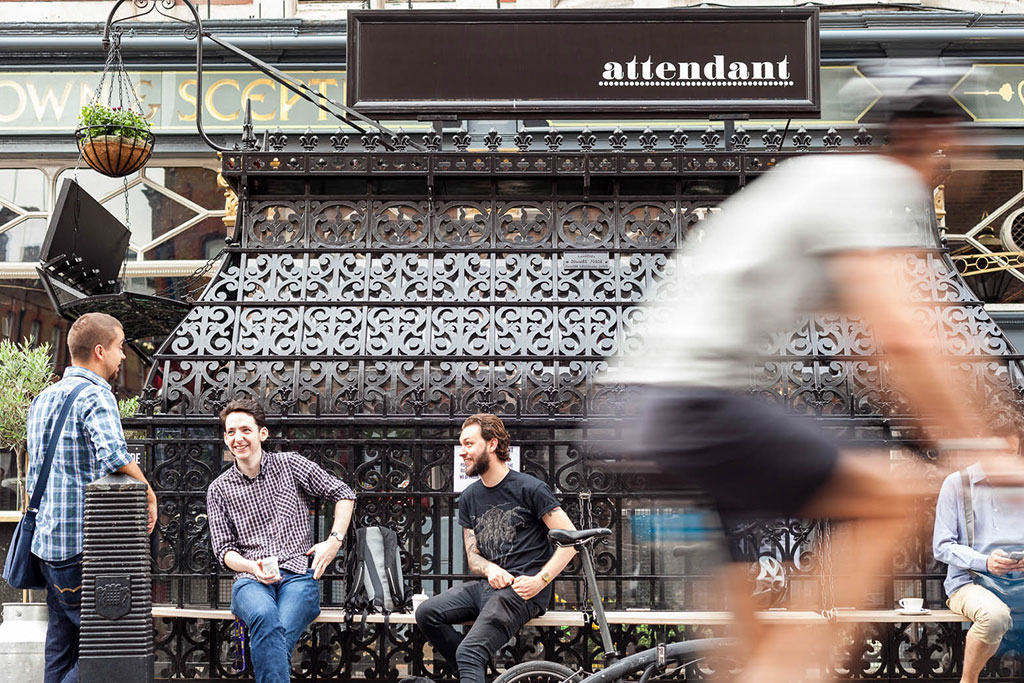 Unsatisfied with high street chains and wanting to make a change on the coffee scene, Attendant's two founders opened their first site in a rather unorthodox location – a disused Victorian toilet just off Oxford Street. The quirky venue has sustainability at its heart, selecting only green coffee for its roastery and sourcing premium milk from The Estate Dairy in Lancashire.
27a Foley Street, London W1W 6DY; the-attendant.com
Department of Coffee and Social Affairs
With seven locations across London, pop into any of the coffee shops for a delicious 'proper coffee.' Each location has a different personality, and usually offers two very different blends to try – one from Kenya, for example, and another from Colombia. Trying them both unlocks a world of interest – fruity notes in one, and buttery, earthy elements in another. They've even started making their own cold brew coffee, in-store now.
15 Sherwood St. Regent Street Quadrant, London, W1F 7ED; departmentofcoffee.com