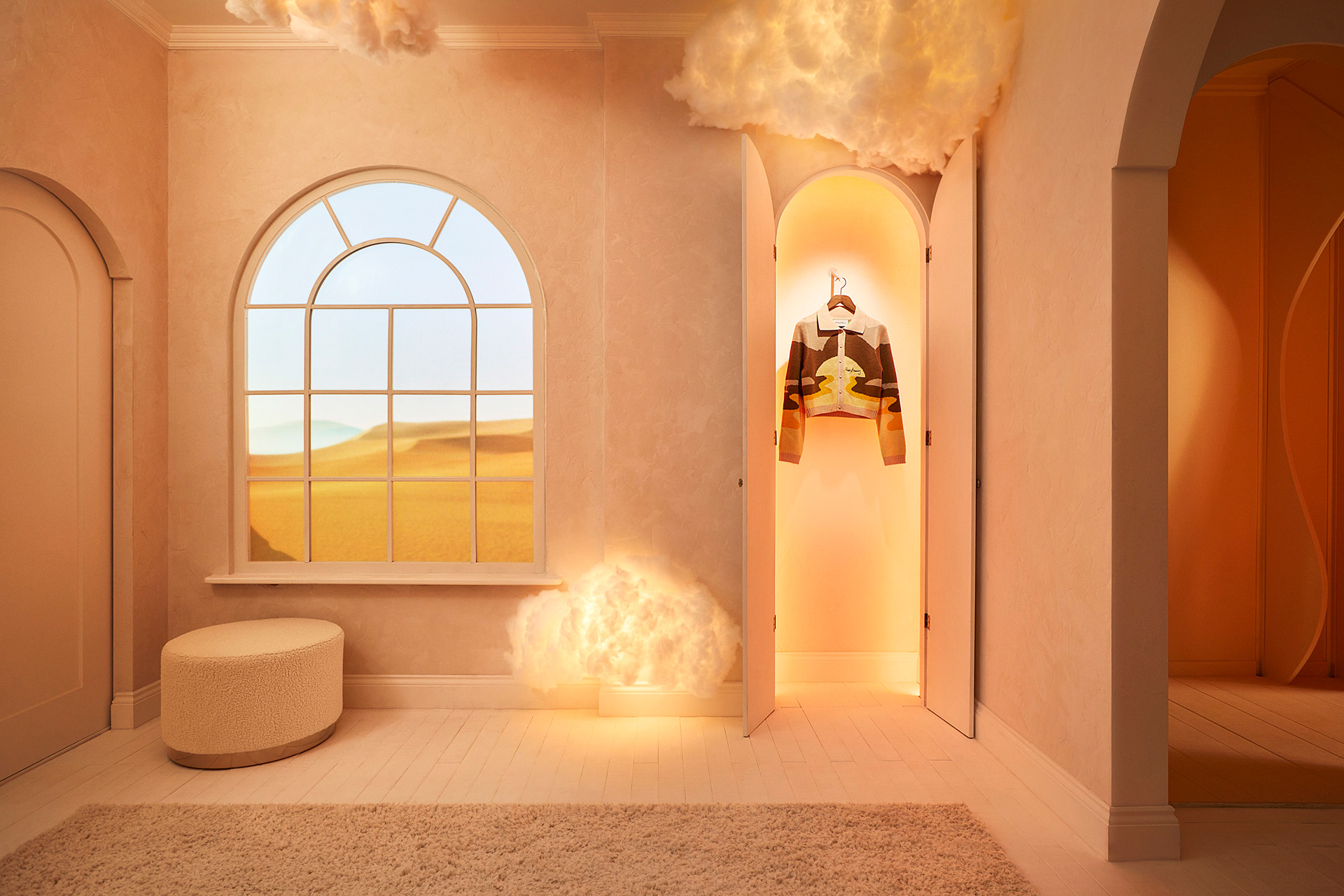 You Can Now Stay At House of Sunny's Dreamy Airbnb
Check out (and check into) this gorgeous spot 
Love fashion? Dreaming of an ultra-Instagrammable stay in the capital? You'll love this dazzling AirBnB, launched in partnership with fashion brand House of Sunny.
You Can Now Stay At House of Sunny's Dreamy Airbnb
From the Barbie dreamhouse to an array of celebrity homes, Airbnb provides pop culture-fanatics with some truly stellar stays. Its latest offering is courtesy of Sunny Williams, founder of fashion brand House of Sunny, who is giving two lucky guests the chance to check into the label's showroom in Hackney. 
Many of House of Sunny's products are influenced by vivid, playful art from the likes of David Hockney – think statement pieces featuring abstract patterns and bright colours. The showroom translates this style into stunning interior design to create a space boasting bold hues, sinuous shapes and whimsical lighting. Each room's décor takes inspiration from one of House of Sunny's most iconic products, including exclusive pieces from their latest collection, which will be unveiled during London Fashion Week.
Guests can enter the space through a calming green doorway adorned with foliage, emulating the swirling shades of House of Sunny's famous Hockney Dress, which has been worn by celebrities such as Kendall Jenner. Sink into curved boucle armchairs or admire the striking desert-orange palette in the bedroom, which is punctuated by splashes of red and yellow found in the brand's Sundown Cardigan. 
The bathroom has been finished in rouge tones and contemporary claret tiles paying homage to House of Sunny's rose-pink La Belle dress. Meanwhile, the all-important wardrobe room is fitted with colour-changing lights to produce an immersive experience as guests try on five of the label's newest pieces.
As if spending a night at this 'sunny' oasis wasn't enough, guests can also enjoy a one-to-one design session with Sunny Williams himself. Looking for a fashion-focused staycation? This is for you. 
How To Book A Stay At The House of Sunny Airbnb
If you want to book into this Instagram-worthy dreamland, the overnight stay for two guests will take place on 22 September 2023 and can be booked for free on 19 September 2023 at 6pm BST. Book on the AirBnB website here, but be speedy: this is a one-night-only affair and it's first come, first served.