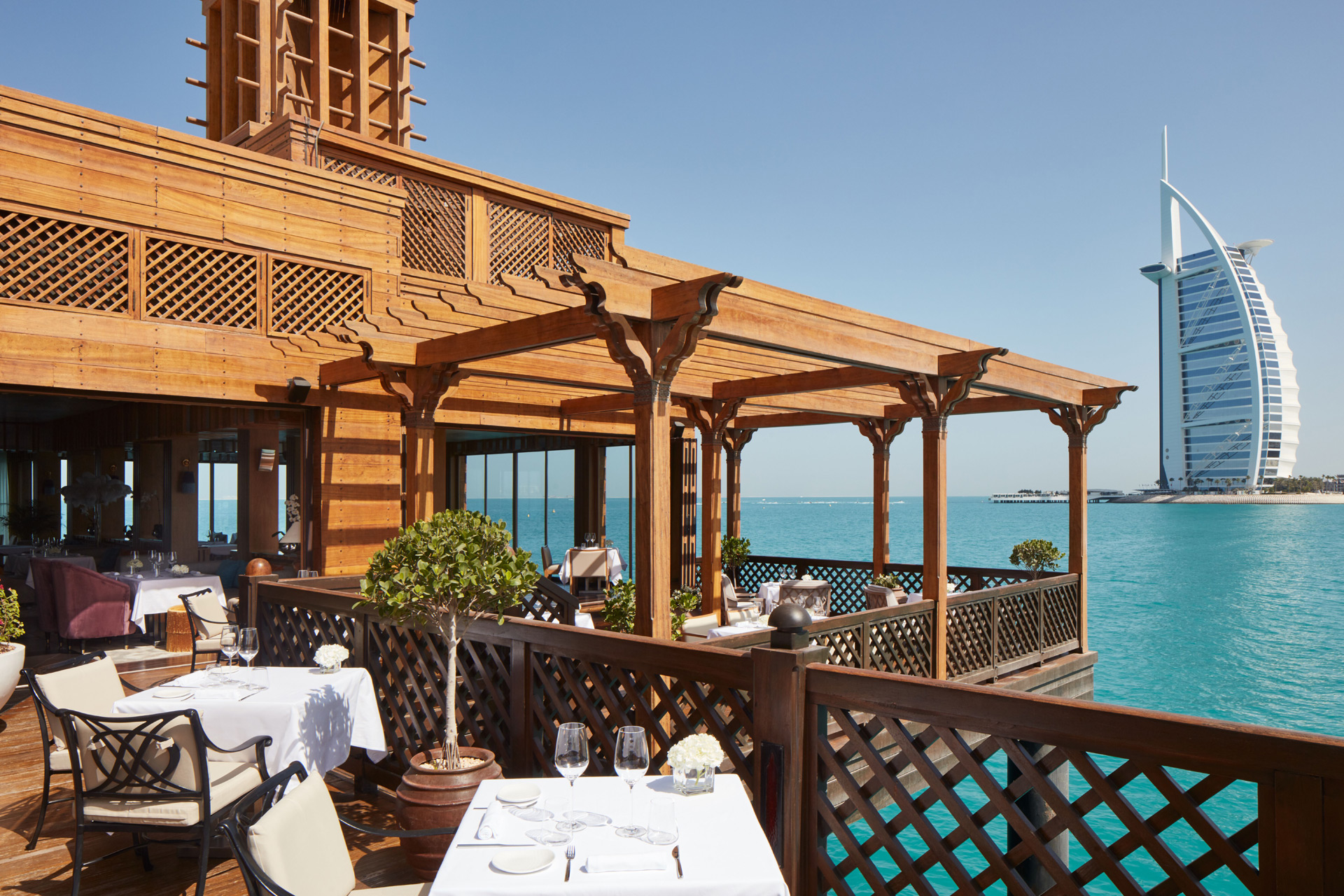 A Superstar Stay At Jumeirah Dar Al Masyaf – Review
A stunning resort in the City of Gold
A superstar stay awaits in dazzling, dynamic and culturally driven Dubai: Juliet Herd reviews Jumeirah Dar Al Masyaf.
Read the C&TH Guide to Responsible Tourism
A Superstar Stay At Jumeirah Dar Al Masyaf – Review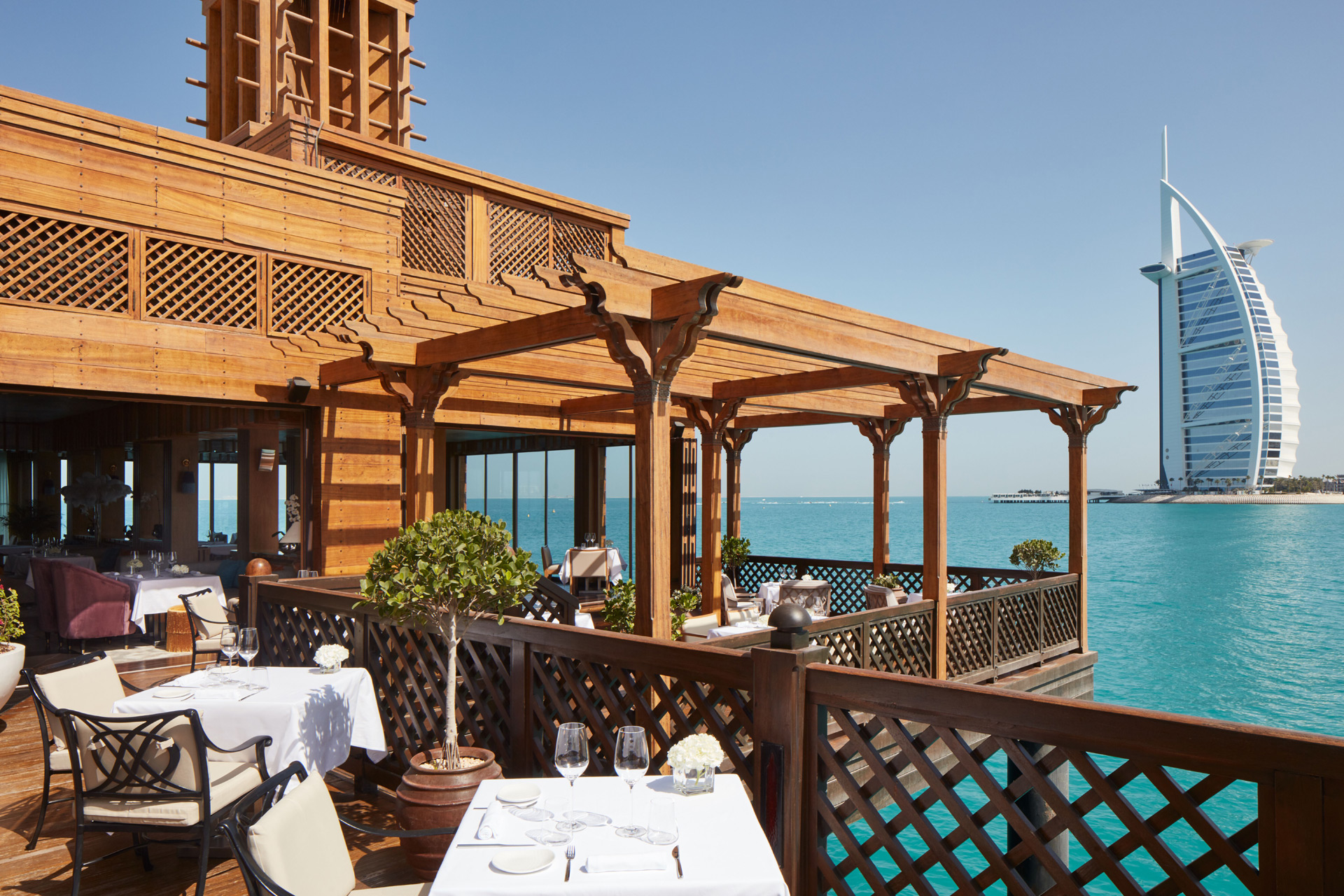 The simple beauty of Dubai is that it manages to offer all things to all people. Whether you're looking for the glitz and glamour of nightclubs, the experiential buzz of activity-packed shopping malls or some undisturbed downtime on carefully raked beaches, it's all within easy reach in this fast-paced city of contrasts. There's also the desert on your doorstep, if you fancy some trekking, camping or dune bashing.
Like its fellow oil-rich Arabian Gulf states, Dubai, fittingly known as the City of Gold, is enjoying a post-Covid boom, with record levels of growth and investment. Considered a safe haven amid continuing geopolitical and economic instability elsewhere, it boasts one of the world's most buoyant property markets – and, surprisingly, one of the most 'affordable' luxury residential markets at that. You can get four times more prime space for your $1 million than in New York, London or Singapore.
Last year, TikTok rated Dubai the second most popular destination, with videos using the hashtag 'Dubai' generating more than 8.8 million views. The tiny but mighty Emirate was also recently named the world's top destination in the 2023 Travellers' Choice 'Best of the Best' Awards by booking platform Tripadvisor.
The tourism pull of this sun-sand-sea lifestyle cannot be underestimated with visitor numbers across the UAE set to exceed pre-pandemic levels: last year, Dubai welcomed 14.36 million international visitors and achieved 73 percent hotel occupancy, according to Dubai's Department of Economy and Tourism. This is predicted to rise to 80 percent in 2023.
So, what can visitors expect? This normally resort-sceptic traveller found herself seduced by the exemplary service, cutting-edge architecture (more understated than you would necessarily imagine), and sensational dining experiences of Jumeirah Hotels & Resorts. Culturally, there's also an exciting art revolution taking place across the UAE. From the dynamic contemporary arts scene in progressive Dubai, which has more galleries than any other city in the Middle East.
STAY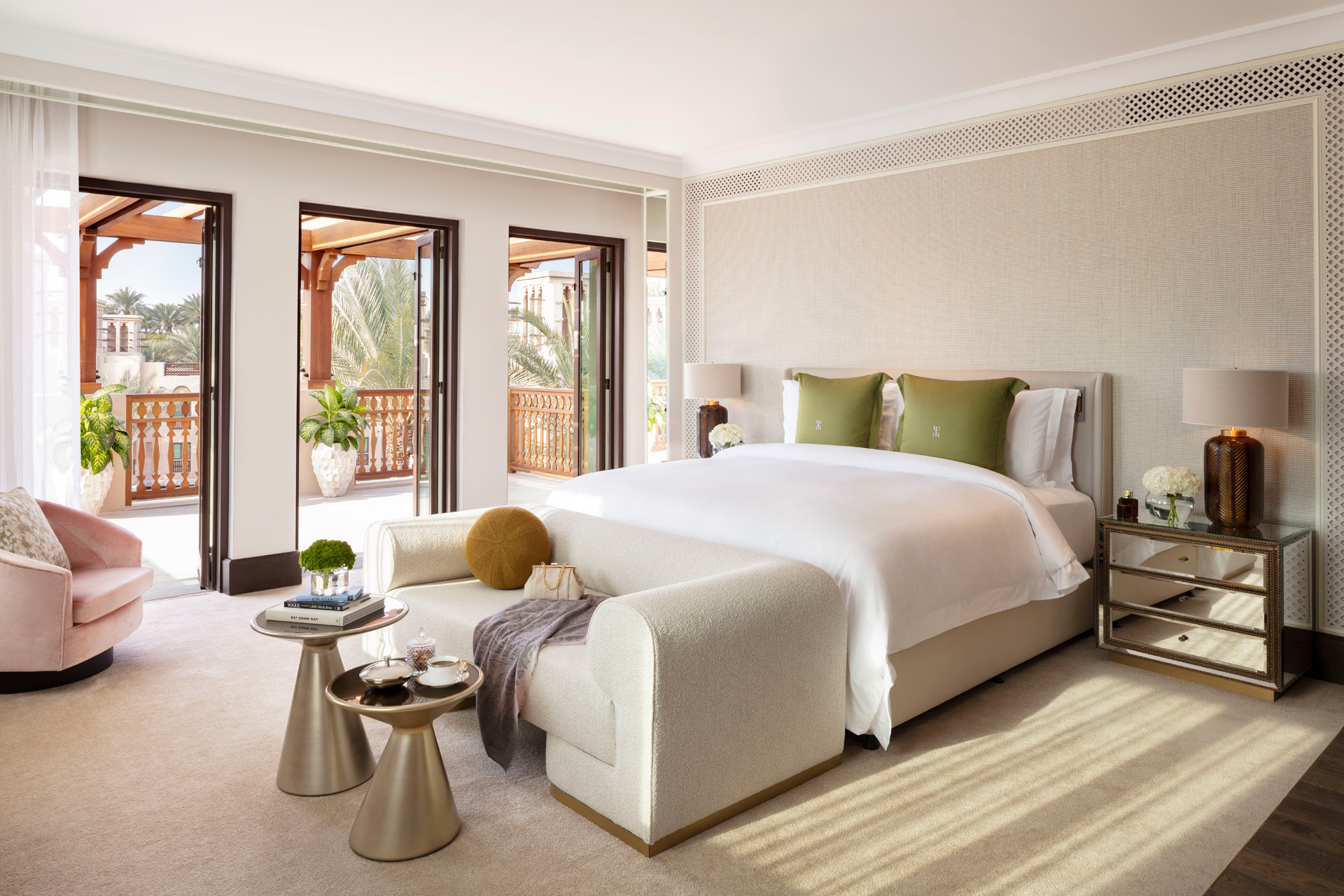 Jumeirah Dar Al Masyaf is a resort within the vast Arabian Gulf resort of Madinat Jumeirah, which occupies more than two kilometres of pristine beachfront and houses four hotels, each with their own distinctive character; more than 50 restaurants, bars and boutiques; and even its own souk, complete with traditional wind towers. This super sanctuary, which includes both a Talise spa and gym, is presided over by the stately sail-shaped jewel in the Jumeirah crown, the seven-star Burj Al Arab, rising out of the sea on its own tiny private island.
We stayed at Dar Al Masyaf, a collection of 29 Arabian-inspired summer houses with rooms arranged around a central courtyard and set within lush palm-shaded gardens patrolled by preening peacocks. You get your own 24-hour butler service as well as access to exclusive pools, around which to enjoy daily complimentary sundowners.
For those requiring extra seclusion (and opulence!), there are the sumptuous Malakiya Villas, fit for royalty and accessed by abra boat taxi via the network of waterways that connect the hotels. For each of the two or three-bedroom villas, think spacious living areas in pale creams with jewel accents, plush contemporary furnishings, bold artwork and oversized marble-clad bathrooms, plus fully-functional kitchens and private pools.
Other hotels in the collection include contemporary-style Jumeirah Al Naseem, which boasts its own turtle rehabilitation lagoon for rescued sea turtles, the recently-refurbished Jumeirah Mina A'Salam and the 1001 Arabian Nights-inspired Jumeirah Al Qasr. The new Jumeirah Marsa Al Arab is due to open early next year.
EAT
You're ridiculously spoilt for choice when it comes to dining at Madinat, with every type of cuisine available to satisfy all palettes – from Polynesian, Peruvian and French to Chinese, Italian and Lebanese. Highlights included lunch at beachfront restaurant Rockfish, where we feasted on the freshest of seafood; dinner at the romantic Pierchic, an award-winning Italian restaurant set on its own private pier and helmed by chef Beatrice Segoni with a menu featuring the most mouth-watering beef tenderloin I've ever tasted, and the beachside experience of French Riviera Beach, overseen by chef Kim Joinie-Maurin, whose delectable Dover Sole on the bone is a must.
For a speedy, light breakfast after an early morning yoga session at Talise Fitness, make your way to French Riviera by the Al Qasr hotel pool, where you'll be served deliciously fresh croissants and seasonal fruit. For a real culinary blow-out, there's Burj Al Arab's 27th-floor, one Michelin-starred showstopper, Al Muntaha, with panoramic views of the Arabian Gulf and a menu featuring the finest of French and Italian cuisine, masterminded by chef Saverio Sbaragli.
For more budget-conscious dining, you can opt for one of the many eateries in and around the souk. And if you fancy venturing outside the resort, you can find such well-known international names as La Petite Maison, Nobu, Zuma, Milos and Cipriani Downtown.
DO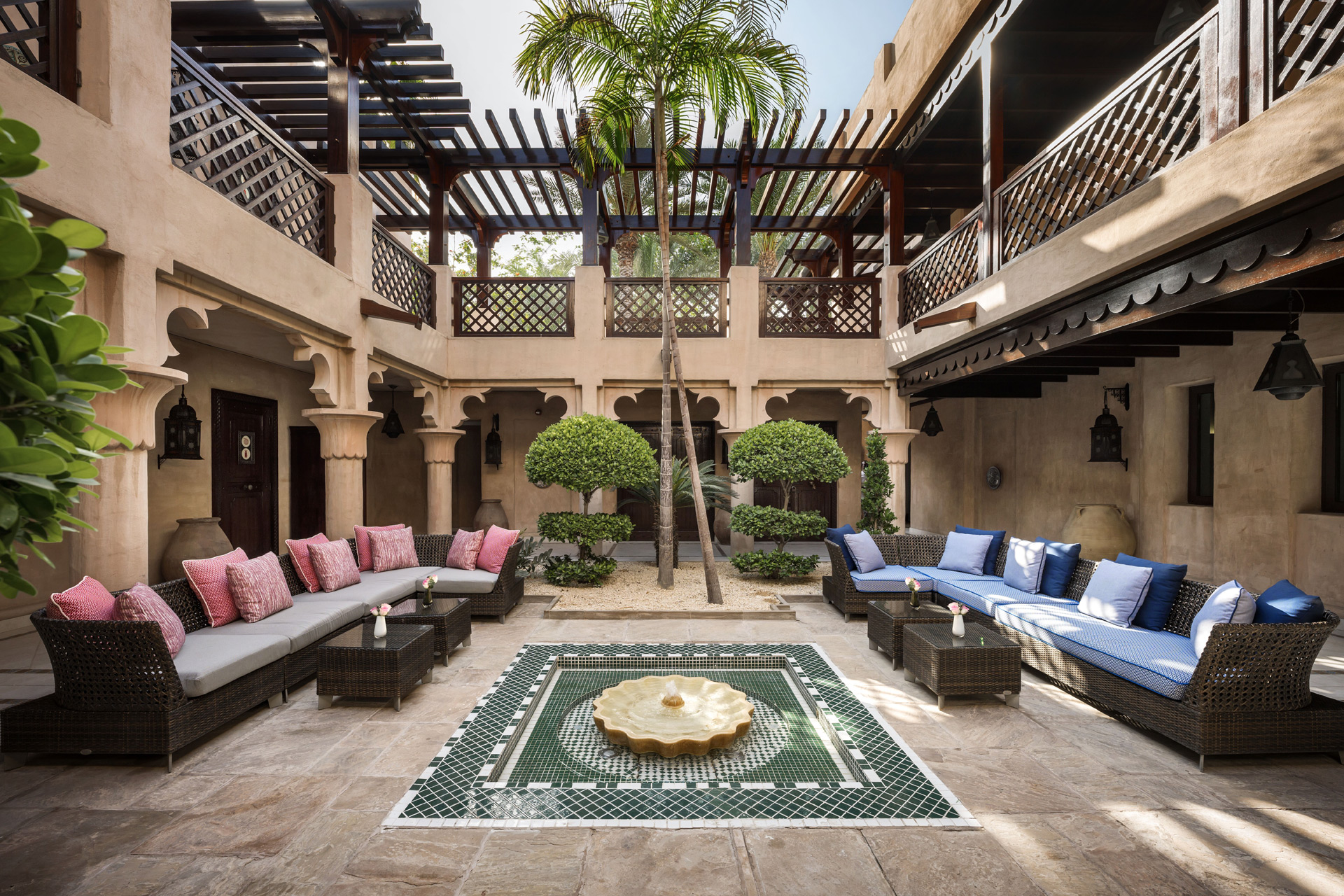 One of the biggest discoveries of our stay was the regional arts hub that is Alserkal Avenue visitdubai.com a former industrial area in the Al Quoz neighbourhood comprising more than 40 warehouses converted into ultra-hip art galleries, dance studios, designer boutiques and artisanal cafes.
'The art scene is very vibrant here,' says Rue Kothari, London-based founder of DesignEast, a new platform showcasing artists and designers from the Global South and debuting with a textile exhibition at the Avenue, featuring artists from the Middle East as well as Sri Lanka, Malaysia and South China. Another thought-provoking exhibition entitled 'Another Birth,,'  displayed works by Iranian artists, mostly female, exploring the current protest movement in an abstract, conceptual way to avoid censorship. 'Having a space like this is quite special,' curator Sanaz Askari tells us. 'We advocate for work that means something and opens conversations.' We finished our tour with a perfume-making workshop at Oo La Lab (uk.oola-lab.com) where we were shown how to deconstruct fine fragrances such as oud and rose and create our own signature scents – heavenly! 
For an insight into traditional Emirati culture, make sure to drop in at the Sheikh Mohammed Centre for Cultural Understanding in the historical neighbourhood of Al Fahidi, or for contemporary art, visit the Jameel Arts Centre on Jaddaf Waterfront. For shopping, there's the Gold Souk and Spice Souk in Old Dubai and, of course, The Dubai Mall, the largest shopping mall in the Middle East and the second largest in the world. From the top of The Burj Khalifa, one of the world's tallest buildings, you can soak up panoramic views of Dubai.
TIPS
The best time to visit is between the winter months of November and February when the weather is cooler. 

Public transport is efficient and affordable and taxis relatively inexpensive. Driving as a tourist is not recommended – the traffic is fast-paced and often chaotic.

Respect local customs and norms by wearing clothes that cover your shoulders and knees in public.

Islamic laws apply so avoid swearing in public.

It's illegal to drink in the street or a public place, although most hotels serve alcohol in a restaurant or bar. 

Refrain from kissing, hugging or touching in public places, although holding hands is tolerated for married couples.
BOOK IT
Arabian Summer House Deluxe Room from 1350 AED (£308) per night. jumeirah.com