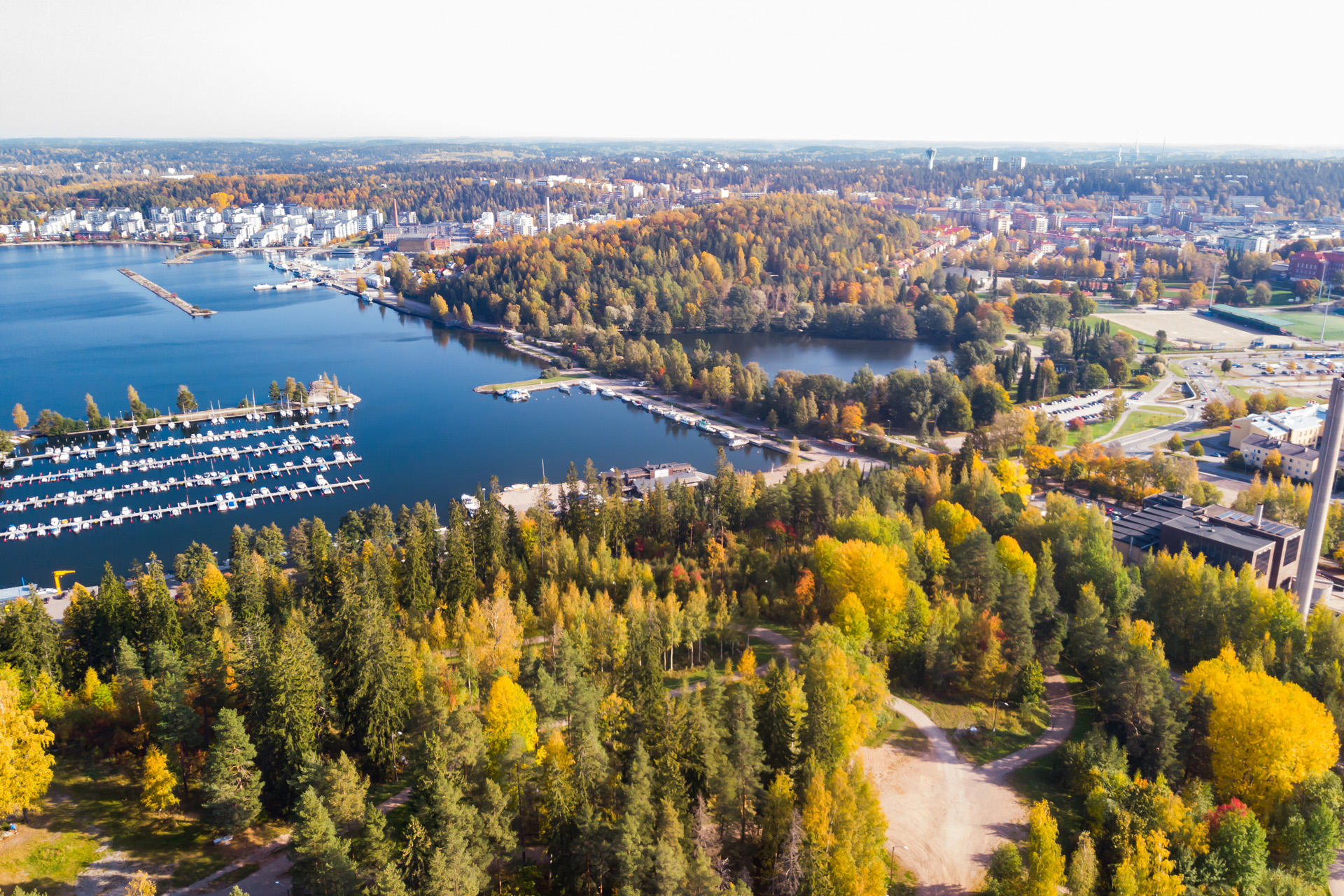 This Finnish City Is Bringing Environmentalism into Healthcare
Vitamin green is good for you and the planet
With the rise of holistic remedies, we are well aware that over-the-counter pills and antibiotics aren't always the answer to our ailments. Still, the medicine some Finnish doctors are prescribing might surprise you: a dose of environmentalism – i.e. 'planetary health'.
Read the C&TH Responsible Tourism Guide
Planetary Health: How Lahti is Incorporating Environmentalism Into Health Plans
Barefoot forest walks, gardening, and foraging: it sounds like a wellness retreat. Over in Lahti, Finland, however, these are medically prescribed actitivites.
The city – one of Finland's growing economic hubs – is researching the long-term effects of planetary health. Already decorated with green credentials (as an urban sustainability pioneer, Lahti was named Europe's Green Capital for 2021), Lahti hopes to raise awareness for the health benefits of leading an environmentally-conscious lifestyle through 'planetary health' prescriptions.
Planetary health is a branch of holistic medicine exploring how global environmental systems affect human health and wellbeing – and vice versa. It goes without saying that environmental concerns negatively impact human health; the World Health Organisation estimates that almost one in four deaths across the globe can be linked to environmental conditions such as air pollution, the climate, and living conditions in cities.
Inspired by the city's 'Nature Step to Health' programme – which studies the long-term public health impact of a greener lifestyle – Lahti invited five locals across different age groups to test a two-month, personalised, pilot planetary health plan (created by Finland's first official Planetary Health Physician Dr. Hanna Haveri) to see if greener choices are good for health. The planetary prescriptions recommended exercise, replacing dairy spreads and cheese with foraged wild herbs, strengthening connections with nature through barefoot forest walks, and creating wildflower meadows in back gardens. And, after two months, the results are already promising.
Dr Haveri said: 'In the light of research, nature promotes recovery. Even short nature visits restore stress levels, lower cortisol and improves immune regulation. This is something that surprisingly many people do not think about.'
'Incorporating post-run barefoot forest walks into my exercise routine has been mind-blowing,' said Markus Kontiainen, a 30-year-old participant in Lahti's pilot programme. Markus' two-month plan focussed on mindfulness and recovery, and he has since seen a 58 per cent reduction in exhaustion levels. 
Liisa Heino, another participant, reduced her diabetes risk by 75 per cent. On average, the five participants saw their carbon footprint and exhaustion levels decrease by 17 per cent and 36 per cent respectively, and their overall wellbeing increase by 16 per cent.
Planetary Health: Dr. Hanna Haveri's Top Tips
Food
Reimagine the sandwich: 'Rather than going vegan overnight, you can start small. Cheeses, in particular, are bad for your cholesterol levels and are a surprisingly large source of emissions. Try different plant-based spreads and sandwich toppings instead.'
Eat local and save meat for special occasions: 'Eating fish two to three times a week can be good for you. Instead of imported fish, try to choose locally and sustainably sourced fish. Eating meat everyday is bad both for your health and the planet.'
Give foraging a try: 'Learn to identify at least three edible mushrooms and use them in cooking. Who knows, maybe your local woodland is a treasure trove for wild chanterelles and porcini. Look into wild herbs that can give your cooking a seasonal twist.'
Exercise
Take your workout outside: 'Exercising in nature is more invigorating than working out indoors. Go for a walk, run or a hike or take your workout routine to the park at least once a week.'
Let your kids run wild: 'Playing in nature improves children's concentration skills. Think back to your childhood yard games and organise game sessions on a weekday evening.'
Decompress in the wild: 'Spending time in nature reduces the amount of cortisol in your blood and lowers stress levels. Wrap up a workout with a few minutes of relaxation or stretching in the nearby forest. At the end, take off your shoes and walk home. This gives your feet a massage and improves blood circulation.'
Connecting To Nature
Take a detour: 'Just 20 minutes in nature lowers your blood pressure. Plan your daily route in a way that allows you to pass through at least one park or green area.'
Take up birdwatching: 'Bring snacks and binoculars and try your hand at birdwatching: you can aim to see at least one new bird species each time.'
A landscape is a landscape: 'Did you know that even looking at images of nature can calm down your brain? Take pictures of your favorite nature destinations and use them as your desktop image to decompress during your workday.'
Your Living Space
Set your garden a-buzzing: 'Add life to your yard by building an insect hotel that attracts precious pollinators and butterflies. There are plenty of instructions online.'
Neglect your garden: 'Let a small patch of your garden grow wild to increase diversity and create habitats for butterflies and insects. Plant flowers that attract pollinators. If you live in an apartment building, look into setting up a small flower meadow in the common area.'
Grow your own food: 'Set up a container garden in your outdoor space or window box. Try planting herbs, lettuce, radishes and peas.'
Featured Image: Lahti, Finland (via Getty).