World renowned construction toys brand LEGO has announced that it will be taking over The Savoy's Christmas decorations this year with a brick-centric makeover titled 'Twelve Rebuilds of Christmas'.
The Best Christmas Window Displays in London
Inspired by the quintessential Christmas carol, The 12 Days of Christmas, and the decadent design of the magnificent hotel, an array of impressive LEGO-brick constructions – comprising of 372,931 bricks and 2,200 hours of man power – will be displayed throughout the iconic London landmark, including within the famous Front Hall and above the prominent Savoy Court sign.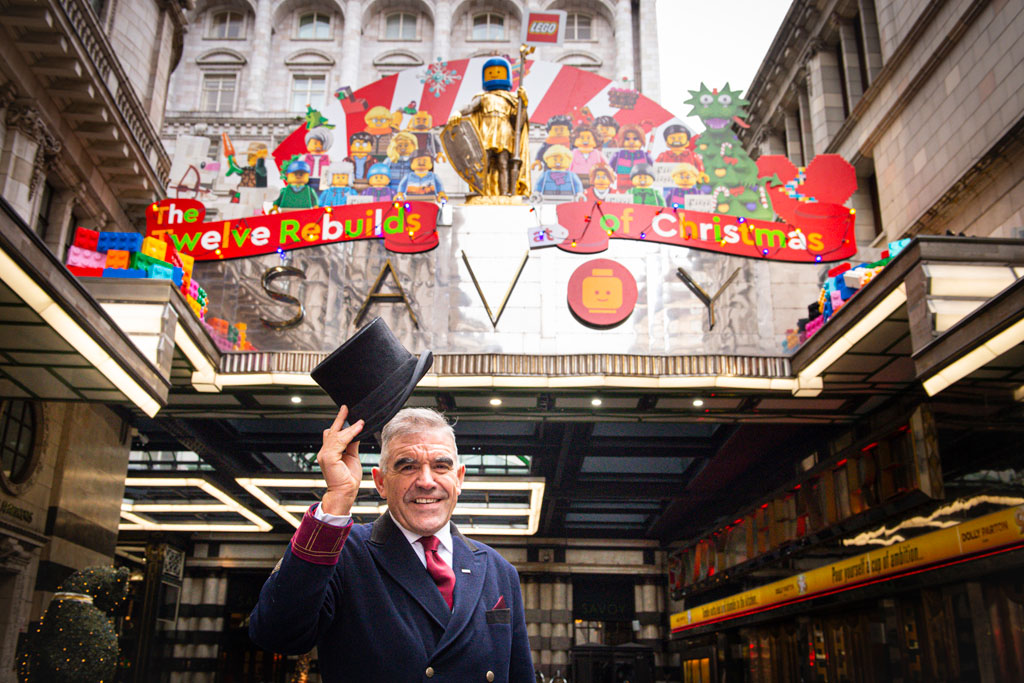 From an intricately crafted dinosaur Christmas tree, to a fantastical Santa 'sleigh' and a brick-built choir chiming the lyrics of The Twelve Rebuilds of Christmas, visitors will happen upon an entire exhibition of festive constructions, while those staying at the hotel will get an exciting first glimpse as the decorations are unveiled on the 17th November.
London's Best Christmas Afternoon Teas
The unlikely partnership between the luxury hotel and illustrious toy company comes in light of LEGO's latest global brand campaign, Rebuild the World, which aims to inspire people to get creative, this Christmas and beyond. The brand has already 'rebuilt' Piccadilly Circus, Birmingham's Bull Statue and a range of other UK locations in connection with the campaign.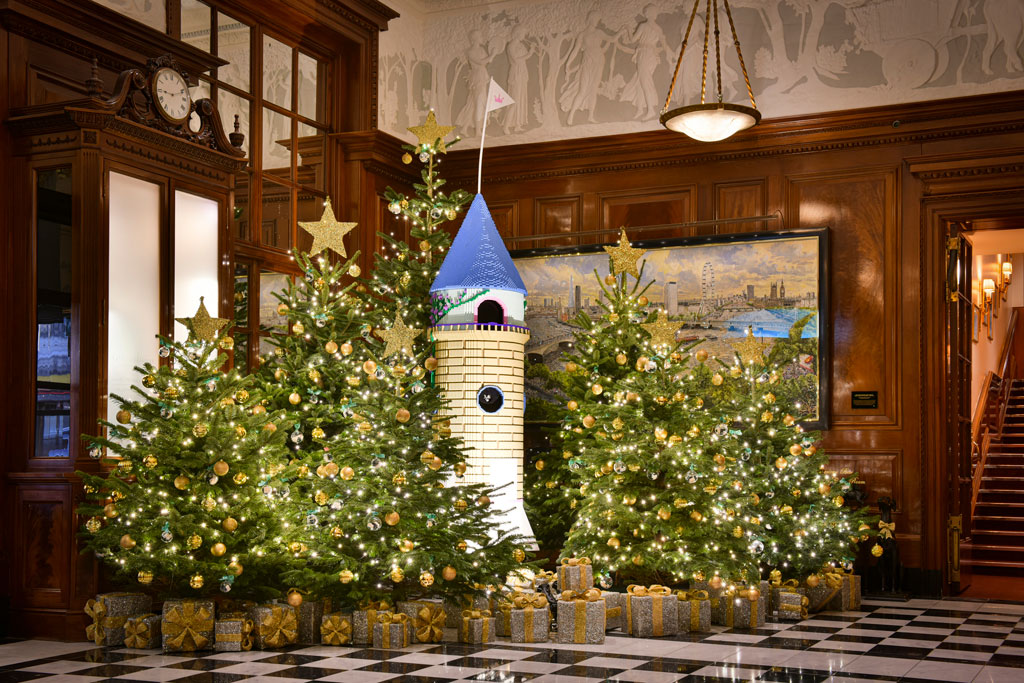 The brand is also offering LEGO building workshops at The Savoy on the 1st and 15th December, and implementing a #BuildToGive initiative, in which for each decoration personally created and shared, LEGO will donate one set to a disadvantaged child.
Senior Brand Relations Manager, UK and Ireland at The LEGO Group, Nicola Morgan-Hulme said: 'We are excited to be partnering with The Savoy for this festive celebration. As part of our Rebuild the World campaign, this partnership is designed to inspire people of all ages to unleash their creativity and explore the limitlessness of their imagination through play. We hope that the Twelve Rebuilds of Christmas will truly inspire people to rebuild the importance of creativity this festive season.'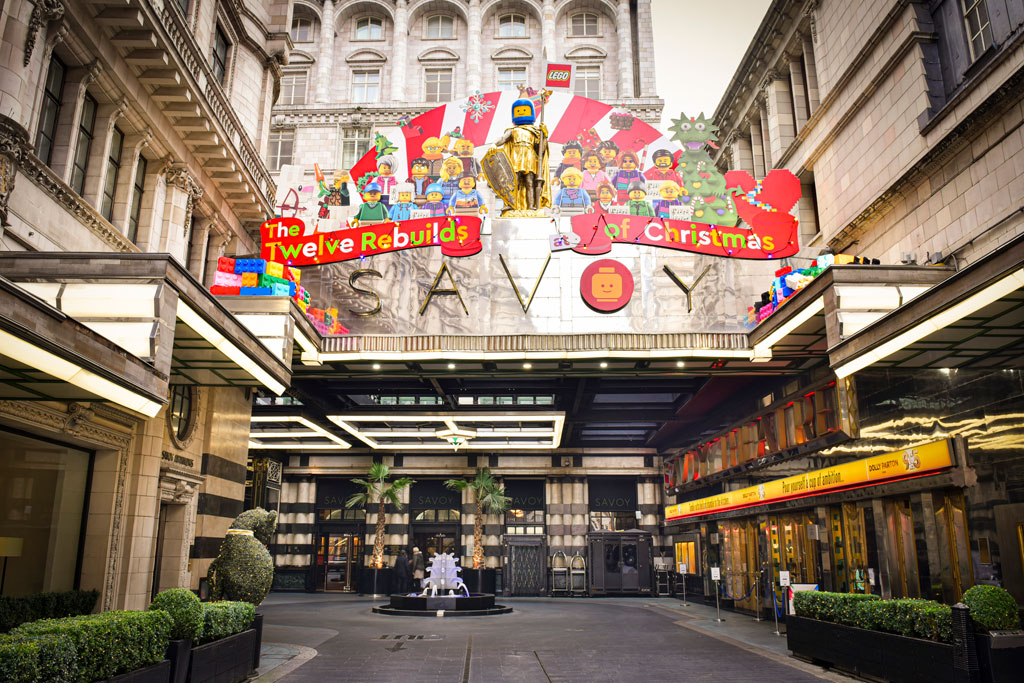 Ian Kidd, Hotel Manager at The Savoy, added: 'With their motto 'Only the best is good enough', The LEGO Group is the perfect partner for us as we gear up to a festive season here at The Savoy that will delight and inspire both our grown-up and little guests alike. We've been blown away by the incredible creativity and passion brought to the table by the LEGO brick designers so far and look forward to revealing the decorations for all to enjoy.'
The LEGO decorations will be unveiled at The Savoy on 18th November 2019, until 3rd January 2020. 
READ MORE: Best Christmas Wreath-Making Classes 2019 | Where to See Christmas Lights in London | Christmas Travel
---