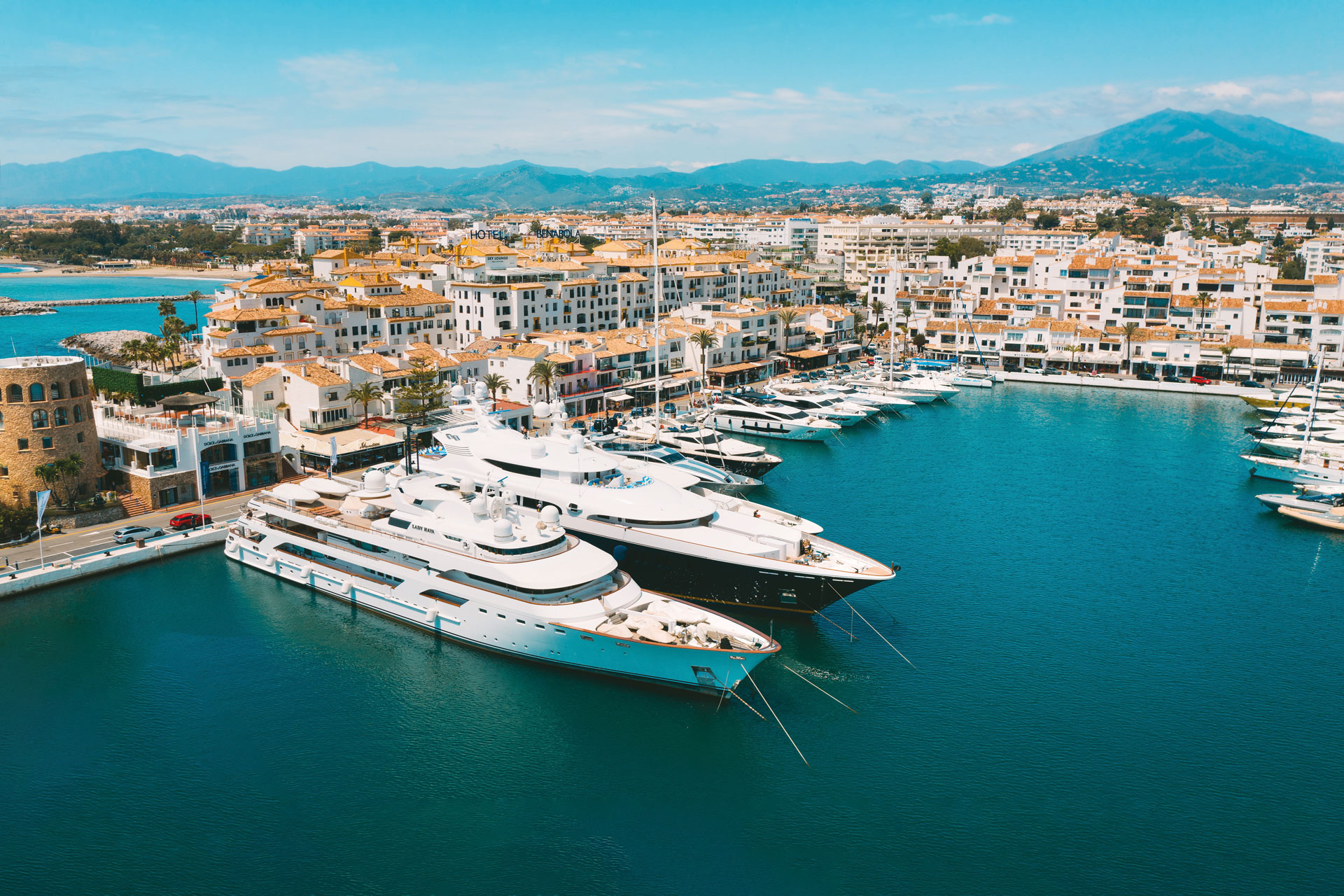 Let's Move To… Marbella
---
Considering making the move to sunnier climes? Here's everything you need to know
Anna Tyzack on the recent renaissance of the Costa Del Sol's most glam resort, Marbella
Let's Move To… Marbella
From Marbella's Golden Mile, one can swim in crystal clear sea, charter a yacht, dine at a Michelin-starred restaurant or lie under a parasol on the beach – even in December. This palm-fringed promenade linking Puerto Banus to the town of Marbella is home to both the Marbella Club and Puente Romano, two of Europe's most luxurious hotels and is one of the most desirable places to buy a property in Europe. In 20 minutes you can be riding or playing golf in the mountains near the pretty white washed village of Benahavís; in three hours you can be on the ski slopes of the Sierra Nevada. 'The market was strong before but now it is booming due to the rise in home working,' explains Omer Frijns, director of Puente Romano Real Estate. 'We sold 80 per cent more homes in the first part of this year than last year. Buyers appreciate the fact that Marbella is a modern city with everything you need plus great weather, surrounded by natural beauty.'
Indeed, if you look back at the mountains from the beach at Puente Romano, it's easy to see why this tropical coastline became popular with the likes of Cary Grant and Grace Kelly in the Sixties. Due to a microclimate, the air here is cooler in summer and warmer in winter than other parts of the Costa del Sol and while the developers weren't kind to many parts of this section of coast, constructing vast – and frankly monstrous – apartment blocks to meet the demand of British package holidaymakers, the Golden Mile was left relatively unscathed.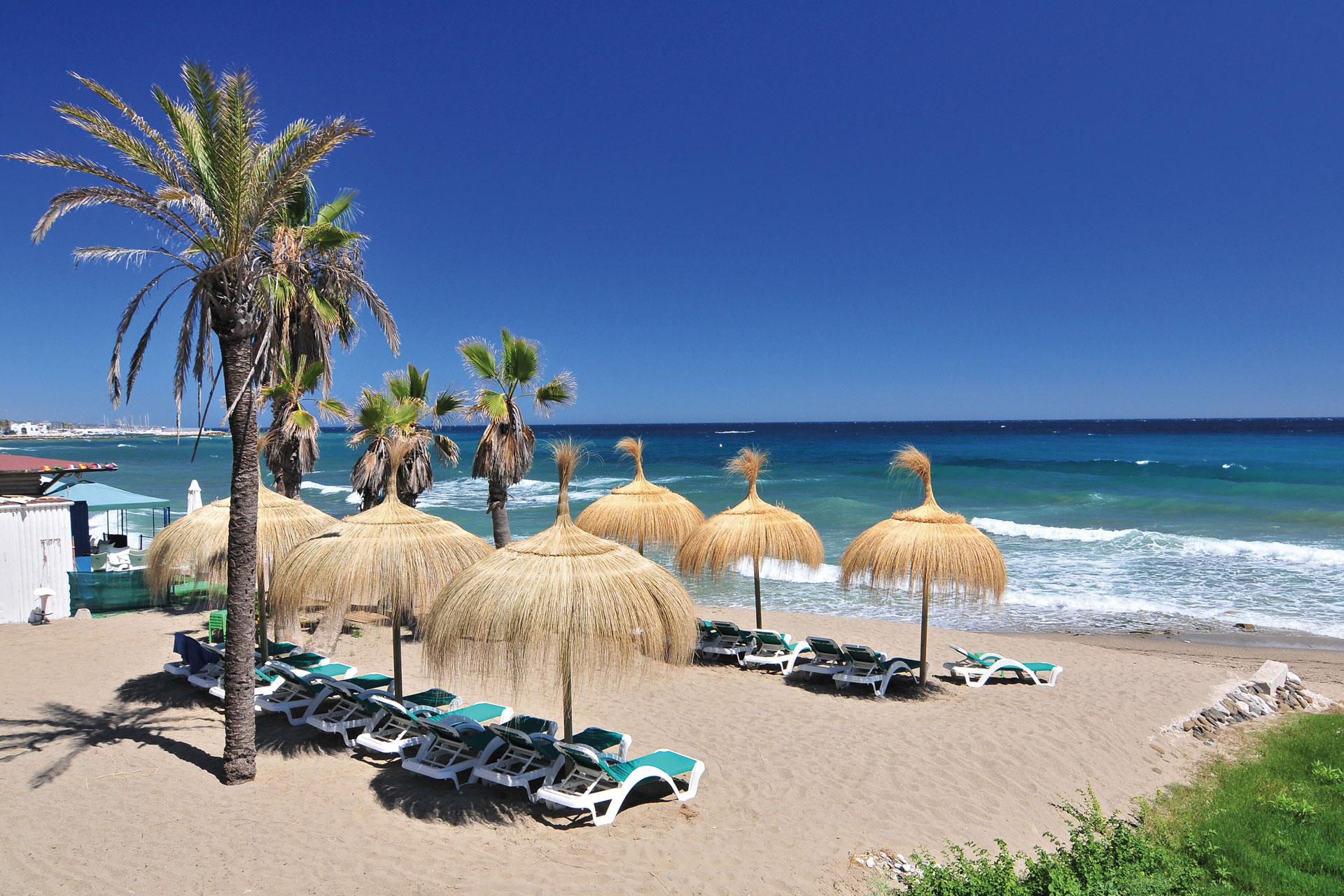 Today it looks and feels quintessentially Spanish with luscious gardens and traditional-style white buildings set against a mountain backdrop, yet is increasingly a hub for international brands including Six Senses and Nobu. 'It's a buzzing and cosmopolitan year round destination, not just a holiday resort, which suits British families who want to bring up their children abroad,' Omer explains. 'There are high speed trains, international flights from Málaga airport 30 minutes away, great healthcare and a school for every type of child.'
A recent ranking showed that three of Spain's best schools are in Marbella: Laude San Pedro International College, Swans International School and Colegio Fundacion Aloha College Marbella, while the English International College is also highly regarded. The schools are what drew Andy and Louise Chapelwode to make the move from Marlow in Buckinghamshire to Marbella during lockdown. Their two girls are thriving at one of the town's highly regarded international schools; their eldest received top results in her GCSEs and their youngest is now playing semi-professional tennis. 'I wanted the move to be about more than just lifestyle – I wanted us also to achieve more than we would in the UK,' explains Louise who now runs a yoga, barre and Pilates business in the area. 'We're all more inspired by our work, more active and yet our weekends are spent chilling out on the beach or at barbecues with friends.'
Another major lure for British buyers is that Marbella manages to be both luxurious and affordable. It's one of the top areas in Spain for Michelin-starred restaurants; at the upper end of the market, beach houses on the Golden Mile, or in the exclusive hillside community of La Zagaleta ten minutes away, sell for up to €35 million, yet there's currently an apartment opposite the Marbella Club for sale for €450,000. 'Many of our British buyers like to dip into the market initially with an easy to maintain apartment with a terrace and sea view costing between €300,000 and €850,000,' explains Ignacio Oslé, of Taylor Wimpey España. 'But afterwards, if they decide to move here permanently, they can apply for a Golden Visa, and upgrade to a property with more land a little further out.' The Chapelwode's five-bedroom home, in a development 15 minutes outside Marbella, with its own private pool and views of the mountains, cost just under €2 million – less than they achieved for their (smaller) Buckinghamshire property. They're now selling up, however, and moving into the town to make their life even more convenient. 'It's insane how much is on offer in the area – we want to be closer to the action,' Louise says.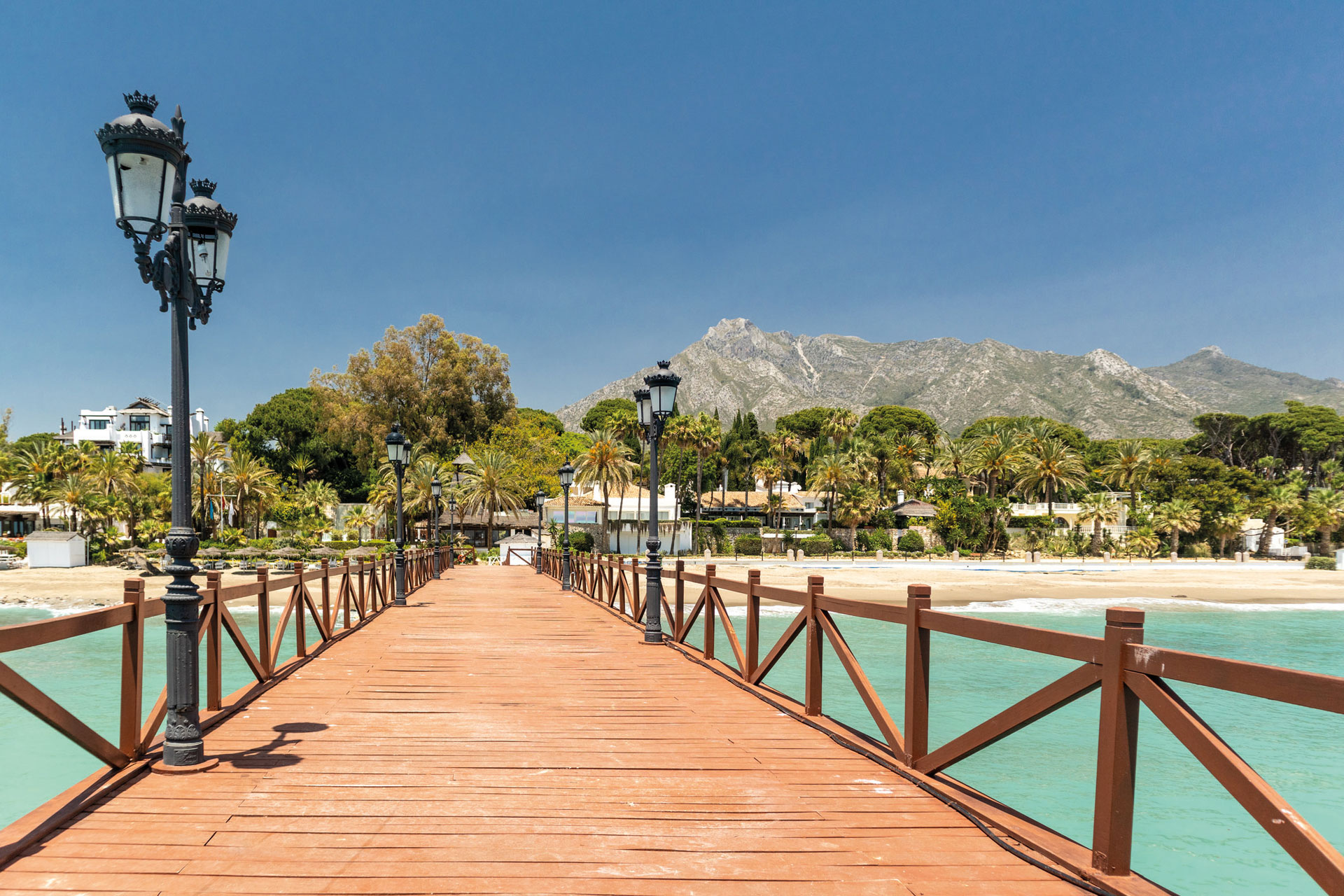 In the same way that private members' clubs are popular in the UK, many of those based for all or part of the year in Marbella are members of the Marbella Club, and thus have access to five-star facilities including tennis clubs,pools and kids' clubs. Members of the super exclusive Owners' Club at Puente Romano not only have access to a members' club house, and all the many pools, bars and restaurants on site but a state-of-the-art business suite with air-conditioned sound proofed pods and conference rooms.
Their children can join La Casita Club, a new kids' club hosted by entertainers Sharky & George, and make the most of on-site tutors, pro tennis coaching and water sports. When you consider how much it would cost to rent an office locally it's no wonder local professionals opt for the benefits of the Owners Club, although first they need to make it through the strict application process.
Ignacio anticipates that the Marbella market will only get hotter as more families decide that this part of southern Spain makes perfect sense for a second home or even a forever home. 'Living here is cheaper and more convenient than it is the UK, and you can have both an active and luxurious lifestyle,' he says. Louise puts it even more bluntly: 'What parent wouldn't want to clear their head by diving into the Med at the end of a frantic week?'
BEST FOR
DATE NIGHT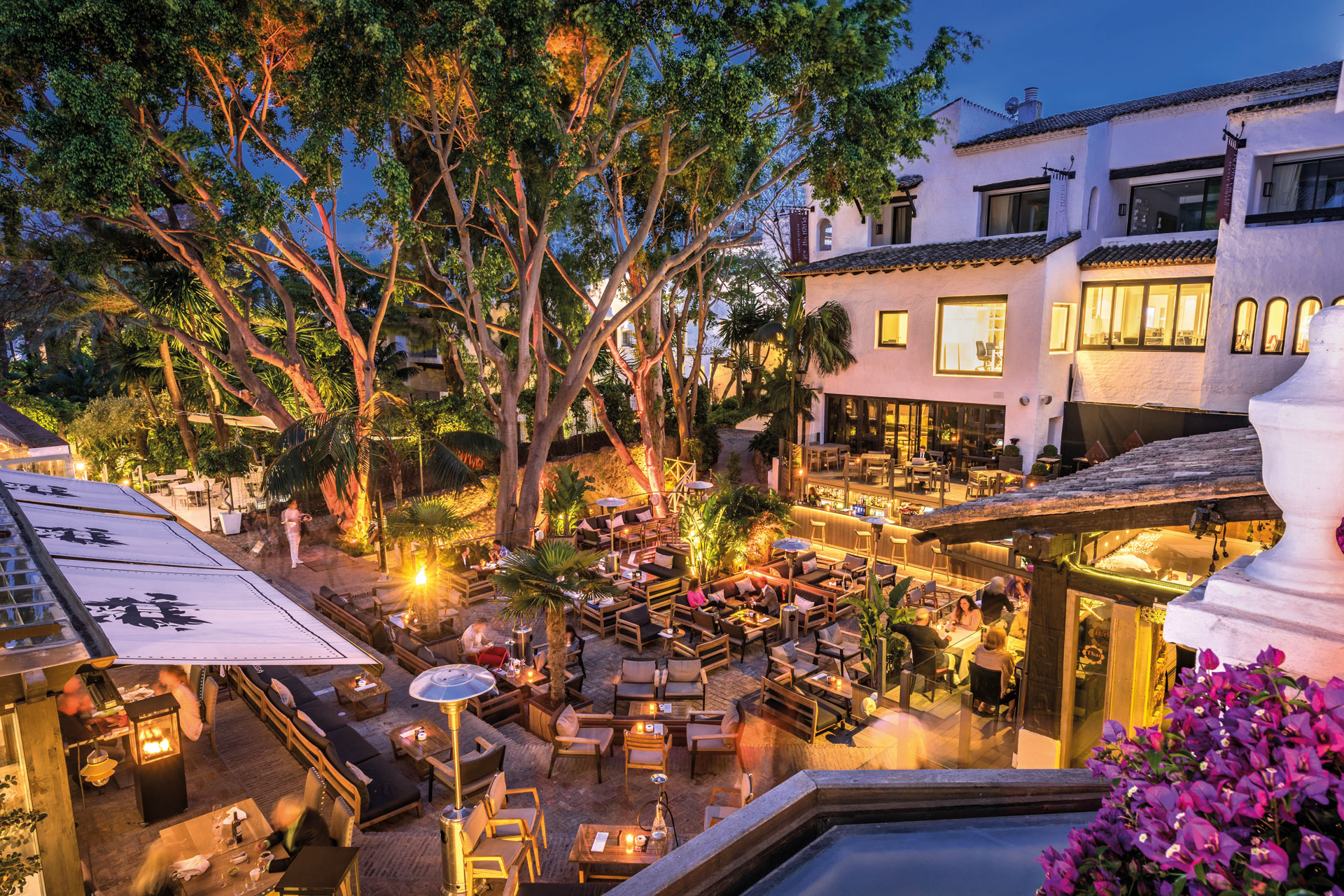 Go for dinner at Nobu or tapas at Leña followed by cocktails (and people watching) at La Plaza. 
ME TIME
Indulge in a tranquil massage at the Six Senses Spa, before enjoying some aqua therapy.
BEACH PARTY
Enjoy lunch on the beach at Chiringuito, then sleep off the rosé on an oceanfront sun lounger before dancing in the sunset.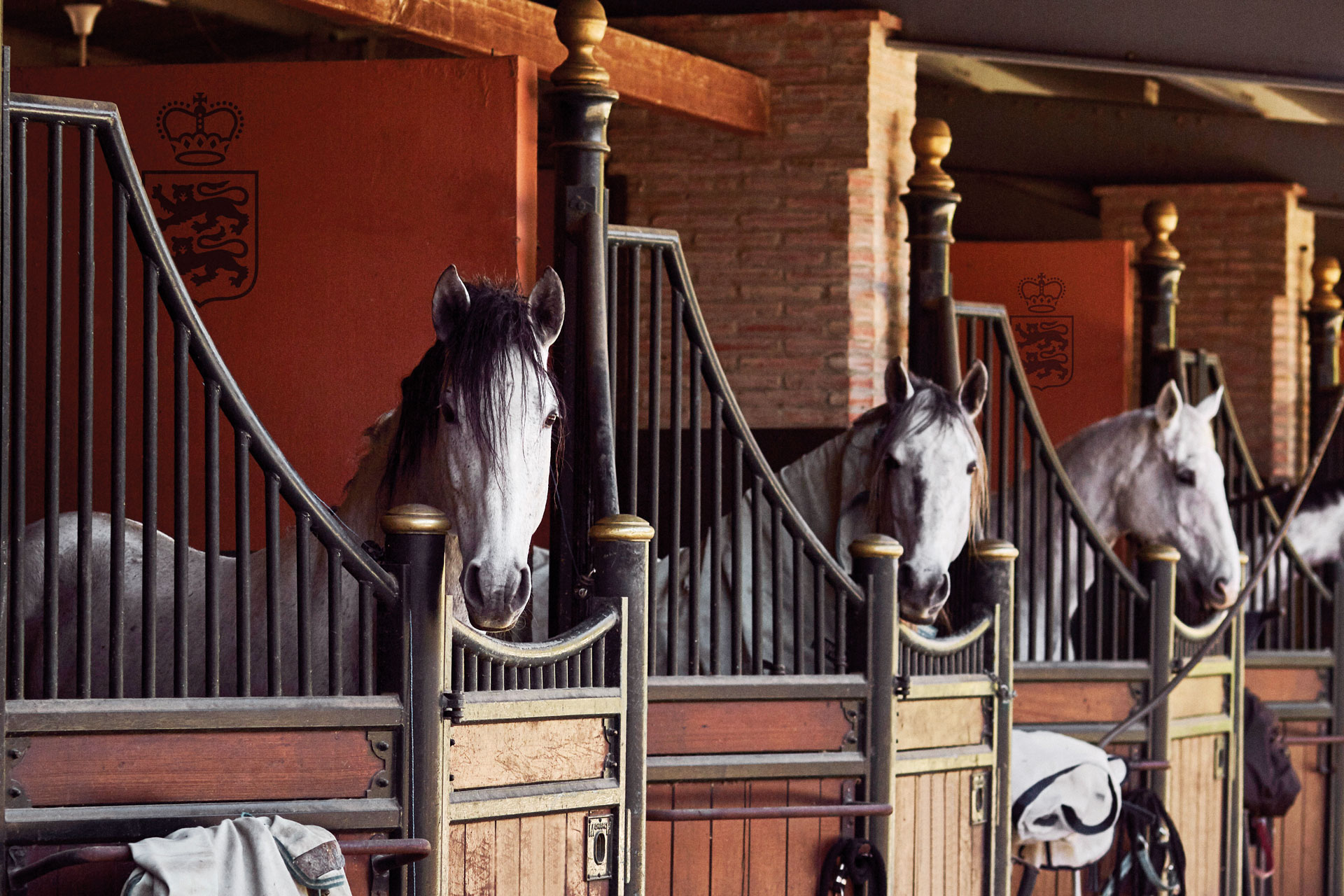 NEW SKILLS
Riding lessons, hacks and dressage lessons are available at the Marbella Club Equestrian Centre, 20 minutes away in Benahavís. 
AN ADRENALINE TRIP
Follow the kids around an inflatable water assault course with slides, balance beams and climbing wall.