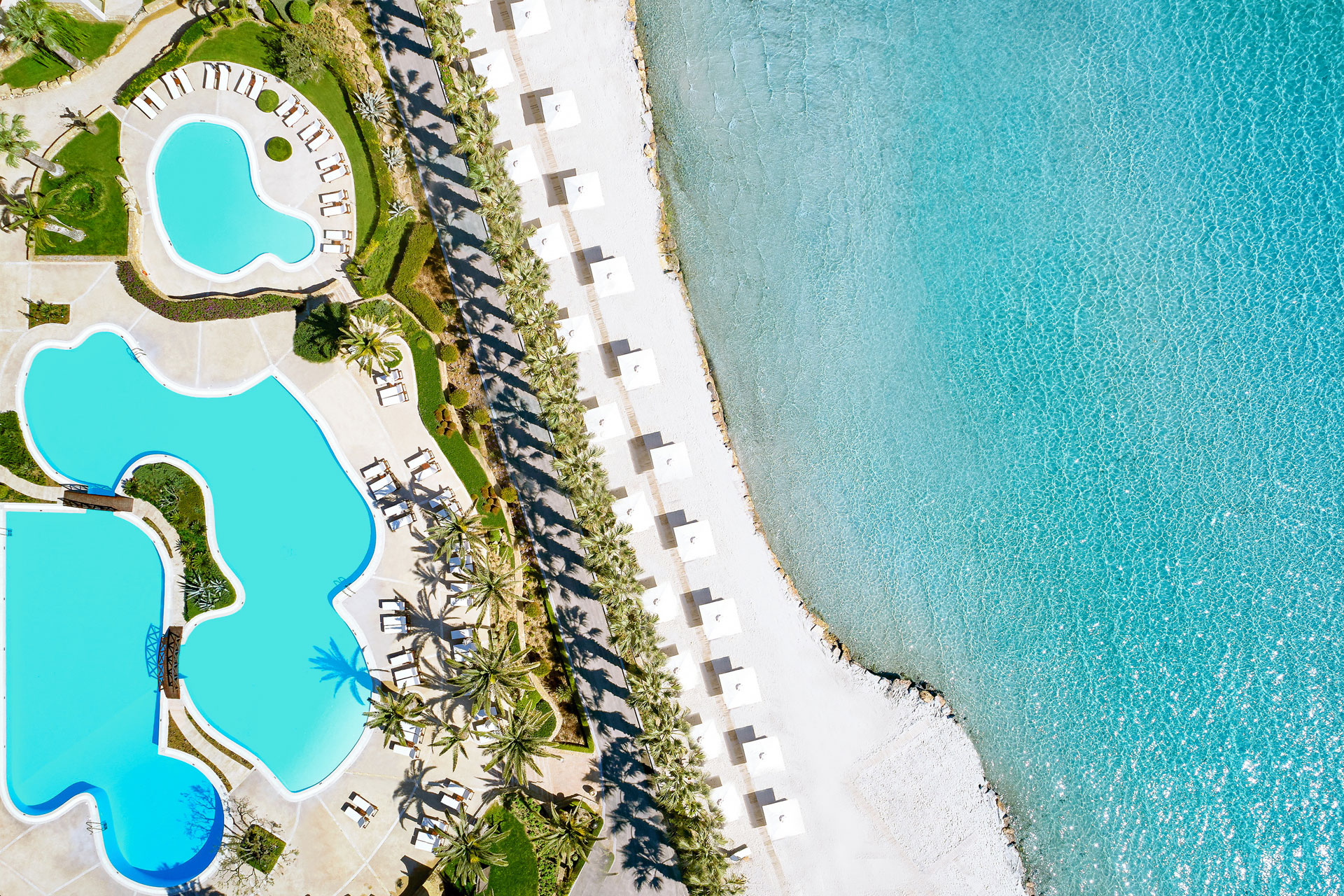 Review: Sani Resort, Greece
---
A closer look at one of Europe's best family-friendly resorts……
As the school year comes to an end, Maria Boyle checks in to Greece's Sani Resort in search of the ultimate family summer holiday.
Sani Resort Review
STAY
Sani Resort is one of the most luxurious, family-friendly spots in the world. The resort sits in a 1,000-acre private estate on Kassandra's beautiful Cape Sani; its location could easily be mistaken for the Caribbean with vistas of crystal clear blue seas, pine-fringed golden beaches not to mention the most beautiful orange-hued sunsets guaranteed nightly.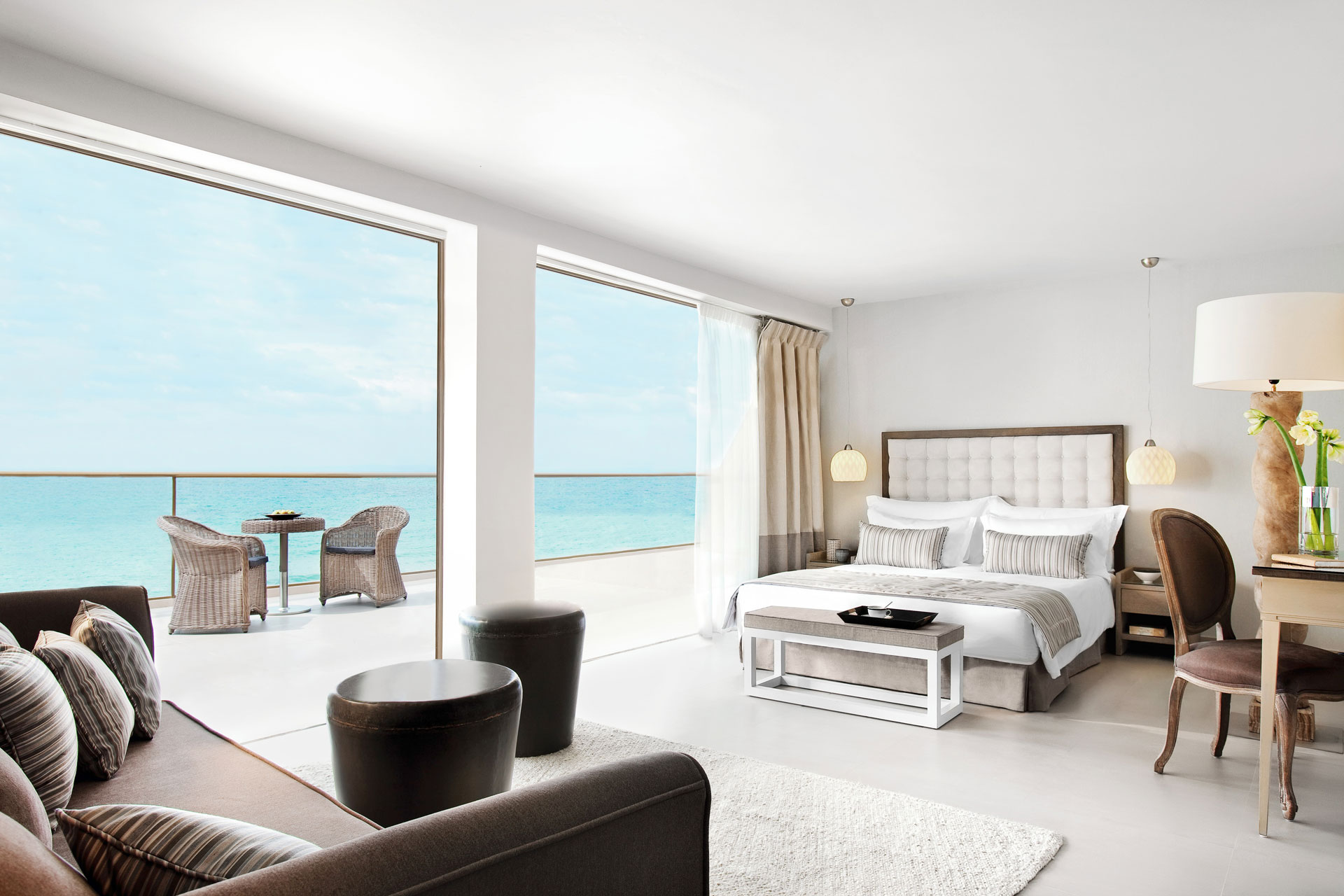 Sani Beach, with 253 rooms and suites, is the hotel within the resort particularly suited to families – from those with newborns venturing on their first holiday away from home to more seasoned, larger families with adventure-seeking teens.  What's remarkable about Sani is that it also works brilliantly for couples, mums and daughters, or groups of friends who want to enjoy some quality time together in a magical setting.
The hotel feels large on arrival but as guests enter its beautiful lobby, they instantly feel a sense of space for all to enjoy, one that oozes relaxed luxury and a sense of tranquillity. Every aspect of the hotel has been thoughtfully designed with stylish interiors by Nimand Architects complemented by interesting artwork adorning the walls. Light and airy rooms range from doubles to junior, one and two-bedroom suites, all air-conditioned and styled in a contemporary colonial way.  Each room offers a terrace, balcony or private garden.
DO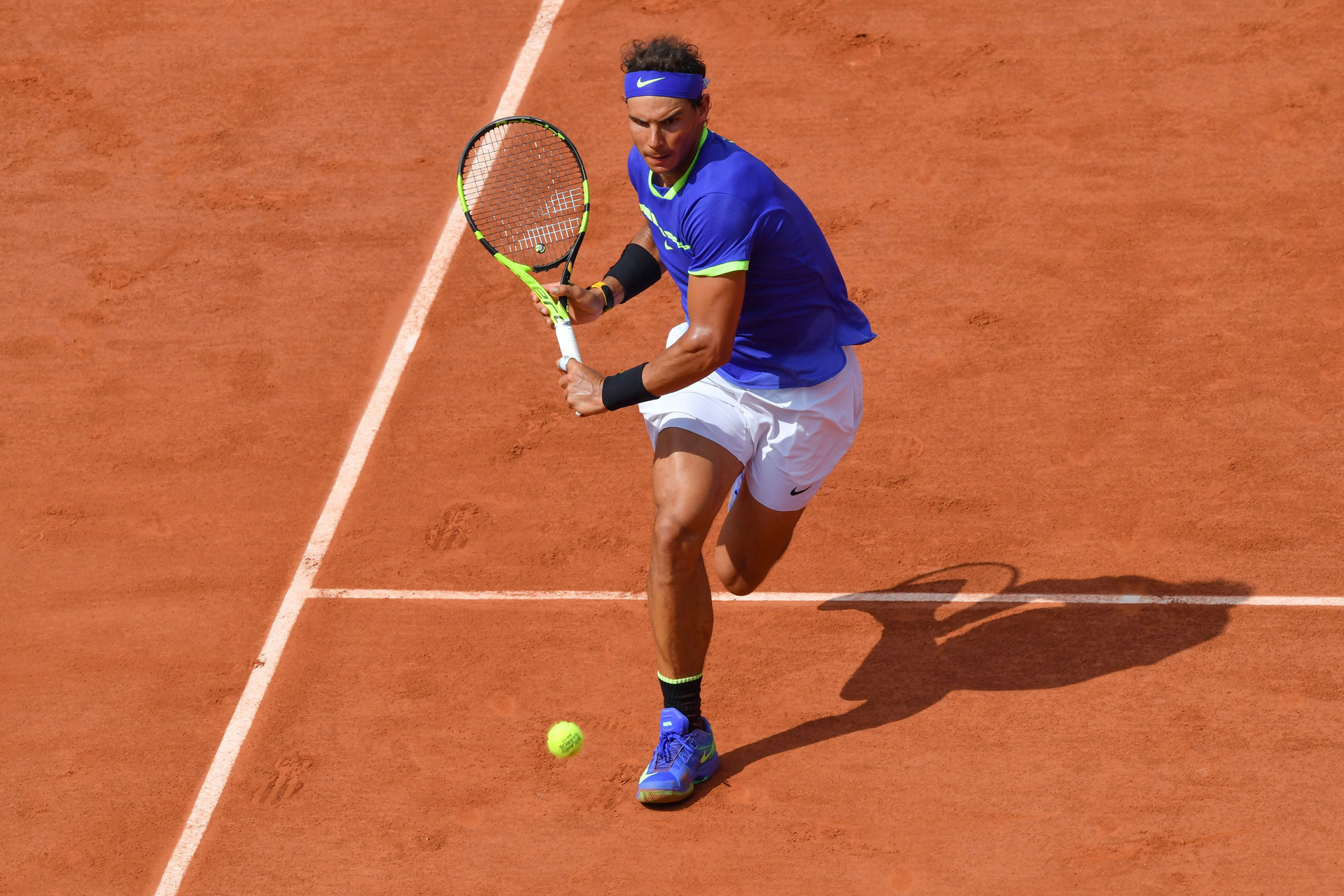 Guests are never bored on a holiday at Sani Beach. To the front and rear of the hotel is seven kilometres of sandy beaches with shallow, clear waters, perfect for children. For frazzled parents, childcare ranges from a Babe Watch babysitting on the beach service, Sani Crèche, kids' clubs and Ozone teen club. For those who prefer not to get sandy, there's also a fabulous choice of outdoor pools, all surrounded by comfy loungers and manned by lifeguards. Sports and activities are extensive and first class, or for something different, check out the new Bear Grylls Survival Academy where guests young and old build shelters and fires, learn to signal for help and try their hand at Astro Navigation at night.
Family-Friendly Greek Getaways
There's also a new Rafa Nadal Tennis Centre with eight clay courts and a Club House offering high quality tennis coaching with programmes developed by the Rafa Nadal Academy, a Football Academy in association with Chelsea FC, pedal and e-bikes for hire via its Biking Academy with KTM-certified instructors (we recommend the e-bike tour to see the wild flamingos or thrill seekers could try the new state-of-the-art Pump Track, designed to be ridden by making pumping movements to generate momentum) and, for those who want to shed some lockdown pounds, fitness classes include Aqua Fit, Tabata, Pilates, TRX and guided jogging tours led by first class instructors.   Excursions can be arranged including private tours of the peninsula in a luxury Volvo, stopping off along the way to learn about the area, family fishing trips and bird watching tours.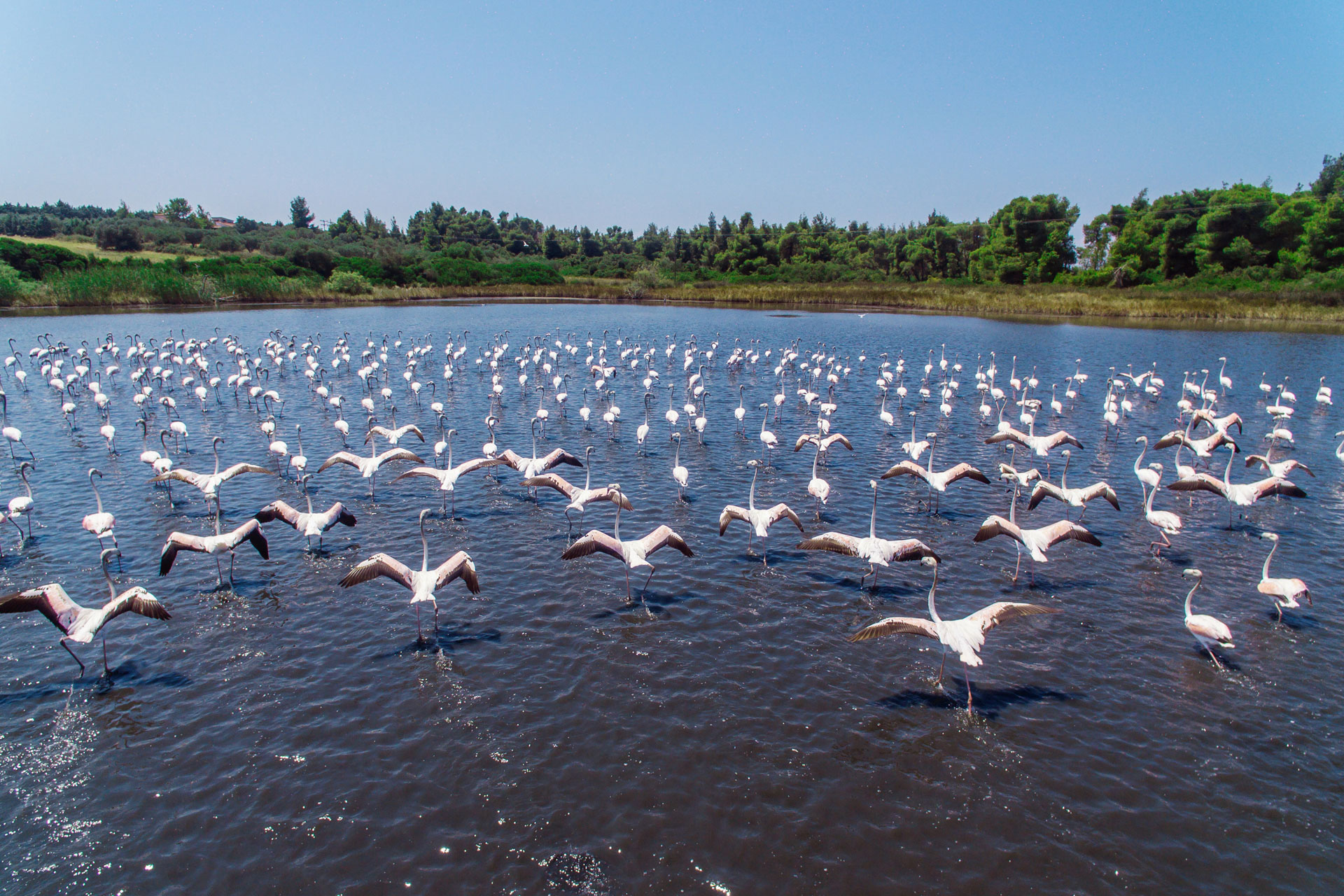 Just a few minutes from the hotel is Sani's glamorous yacht marina with 215 berths. Guests can enjoy shopping in the Sani marina where stores include Vilebrequin, Melissa Odabash and Missoni as well as Optomania, offering contemporary sunglasses from Prada to Balenciaga.
And for those who just want some pampering, there are five Anne Semonin Spas open daily that offer a range of treatments designed by the famous Parisian brand Anne Semonin.
EAT
There are countless food options, but favourites include Ammos with its enviable on the beach location offering fresh fruit smoothies and local Greek breakfast fare as well as eggs poached, scrambled or fried, pancakes and waffles.  This is also a great spot for lunch, cocktails and dinner while the Grill by the Pool with its New Orleans inspired menu of succulent meat and fish is the perfect spot for a long lazy lunch or dinner. The all-white and ultra cool Bousoulas Beach Bar & Restaurant serves homemade nachos (you have to try!) with guacamole, mouth-watering burgers, Greek salad and chicken satay skewers for lunch. Fast-forward a few hours later and Bousoulas is worth revisiting, offering the perfect spot for a sundowner with breath-taking views of Mount Olympus. The cocktail of choice is 'From London to Sani' (Tanqueray gin, mint leaves, passion fruit, fresh lime juice and Angostura bitter), just launched this season.
In total, there are over 40 restaurants and bars within Sani Resort ranging from Michelin star dining to traditional Greek cuisine plus Spanish, French, Italian or Japanese options. Sani's marina alone includes 24 restaurants and bars, offering everything from breakfast and a mid-morning coffee, lunch, delicious cocktails and dining opportunities. Favourites include Macaroni (Italian, great for families), Asian ('Weeping Tiger' marinated beef, green papaya salad and sticky rice fabulous as is the Roasted Silver Cod with champagne and honey sauce finished off with Crispy Chocolate Spring Rolls!).
Elsewhere in the resort, it's worth visiting Water which offers a French-Mediterranean menu designed by 3 Michelin starred chef Mauro Colagreco, Fresco with its interesting Italian menu designed by Michelin starred chef Ettore Botrini and one of the newest restaurants, El Puerto with its Spanish inspired menu created by Michelin star chef David Ibarboure.
THE FINAL WORD
Our chauffeur, who had been working for the hotel for many years, told us: "In Sani, problem is no problem," which sums things up nicely.
BOOK
Rooms from €156 per night on a half board basis At Sani Beach | sani-resort.com | 0800 949 6809