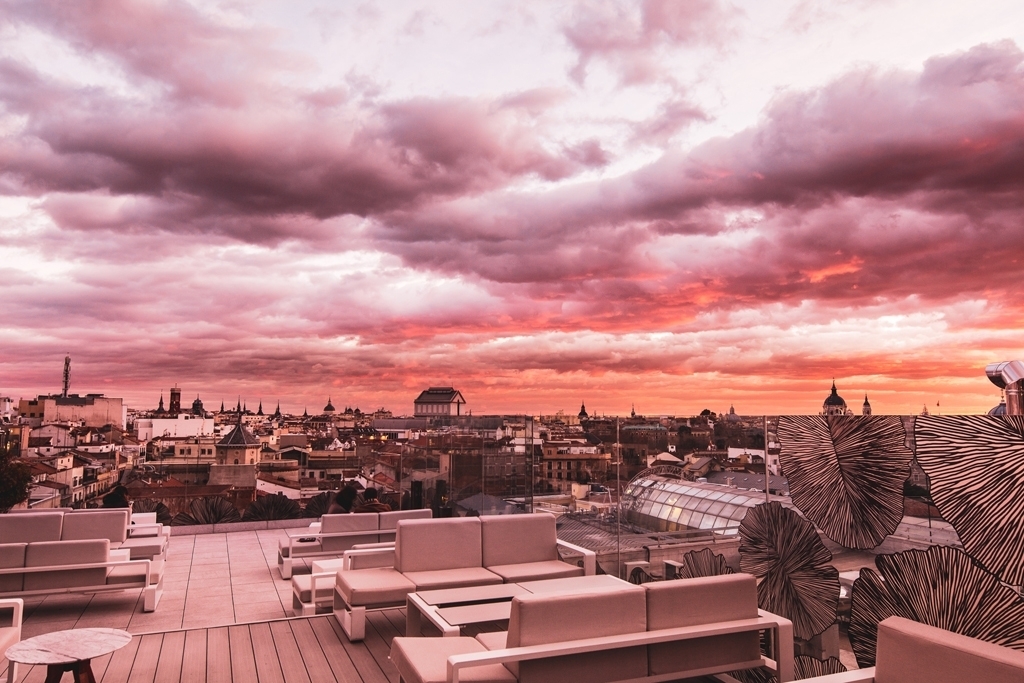 The Weekender: 48 Hours in Madrid
---
Where to go, what to see, where to stay and what to eat...
As one of the world's great cities, Madrid offers an abundance of art, architecture, culture and cuisine. This year the city is likely to attract more visitors than ever, as it celebrates the 200th anniversary of the Prado gallery, its greatest draw and a must-see for any art lover. Read Anwer Bati's guide to the perfect weekend break in the city. 
Madrid Weekender Travel Guide
A sophisticated, bustling, cosmopolitan metropolis of over three million people, it was originally a 9th century Moorish fortress and became the capital of Spain, the heart of a wealthy empire, in 1561. Although much of Madrid is modern – elegant rather than always beautiful, thanks to recent development – the centre, a warren of street, built around several squares, still breathes its rich early history. Later eras are reflected in wide boulevards and grand neoclassical buildings.
Everything starts (and ends) late for Madrileños, from dining to shops and cinemas.
STAY
The stylish Villa Real, just by the Cortes, the parliament building, is in easy walking distance of all the main sights. Great location apart, it offers luxury at competitive prices in well-planned rooms, some with balconies or terraces. Staff couldn't be more helpful and, at breakfast, they will cook hot dishes to order. The restaurant (also a bar) serves delicious, inventive, tapas, with tables outside in the summer. An unusual feature of the hotel is the museum quality ancient art on show. Guests can use the rooftop pool at a sister hotel a couple of minutes away. hotelvillareal.com
EAT
Tapas places are ubiquitous, of course. Head for Plaza Santa Ana, and the area around it, for the best choice. Try Prada A Tope for a lively atmosphere, where cecina, cured dried beef from Leon, is a speciality. Around the corner from the Villa Real is Casa Gonzalez, going since 1931 – a deli, café and bar very popular with locals, with live music on some evenings. It couldn't be more authentic.
Botin is reckoned to be the oldest restaurant in the world, founded in 1725 and owned by only two families since then. It's spread over several floors and the ovens, in which the roasts they're famous for are prepared, is the original one. It's a bit of history and has hosted heads of state and movie stars.
For a complete contrast go to the glamorous 12th floor Ginkgo Sky Bar at the new VP Plaza España Design hotel for mainly Asian inspired dishes and cocktails with a great view – from outside tables in good weather. It has its own entrance and you must reserve.
SEE
Madrid's 'Golden Triangle' of three major galleries are all near each other. The first one to hit is the Prado, dressed up for its anniversary, with several special exhibition this year. Its comprehensive collection, much of it acquired by Spain's monarchs, includes Titian, Rubens and, of course, the Spanish masters Goya, El Greco and Velazquez. Next on the list should be the astonishing collection paintings built up by the Thyssen family, with an excellent café with outside tables. Finally go to the Reina Sofia museum, in a former hospital, for one of the world's largest collections of 20th century art, if only just for Picasso's masterpiece Guernica.  Book a Paseo del Arte pass on any of the museum websites to get a 25% reduction on entry to all three.
The other must-see is the imposing 18th century Palacio Real, officially the royal residence but mostly used for official ceremonies (and sometimes closed as a result, so check). Ornate and lavishly decorated (with many fine art works), It has over 3000 rooms, but only around 50 are open to the public. patrimonionacional.es
For more art inspiration, read our guide to the best art in Madrid
BUY
The exclusive 19th century Salamanca district – with its smart residences and restaurants – is the place to go for both designer and major Spanish high street brands. For something more adventurous go to El Rastro flea market, in the centre (Sundays and holidays), going for centuries, with hundreds of stalls in an area full of bars for a break.
There are many artisan shops in Madrid. At Lola Fonsenca, you will find lovely painstakingly hand-painted silk scarves, sometimes taking days to finish. Not surprisingly prices go from hundreds to thousands of euros. A perfect place for gifts is Real Fabrica, whether it's food, small clothing items or homeware. Ulises Mérida is a noted local designer whose clothes have adorned Naomi Campbell and the Queen of Spain. All three shops are in Calle de Cervantes. Nearby is guitar maker Pedro de Miguel. Pop in to see fine guitars – those custom made for professionals selling for thousands – being made.
DO
The best way to see Madrid is on foot (though there is a good metro), but remember that the city gets pretty cold in winter, and very hot in summer. The old town has many specialist shops, and one of Madrid's lesser known museums, the house of playwright Lope de Vega, built in 1578, with fascinating period interiors. It's free but you must book.
Next head for the huge Puerta del Sol and the busy streets radiating off it. The square is the heart of Madrid, once the site of a city gate. And go to the splendid arcaded 17th century Plaza Mayor, with its equestrian statue of Philip III.  A good place for a light lunch is the nearby Mercado de San Miguel, a covered market consisting of gastronomic food stalls, many of them serving tapas.
The magnificent Retiro gardens – once the grounds of a palace – with a lake, fountains and sculptures are the place to relax.
BOOK