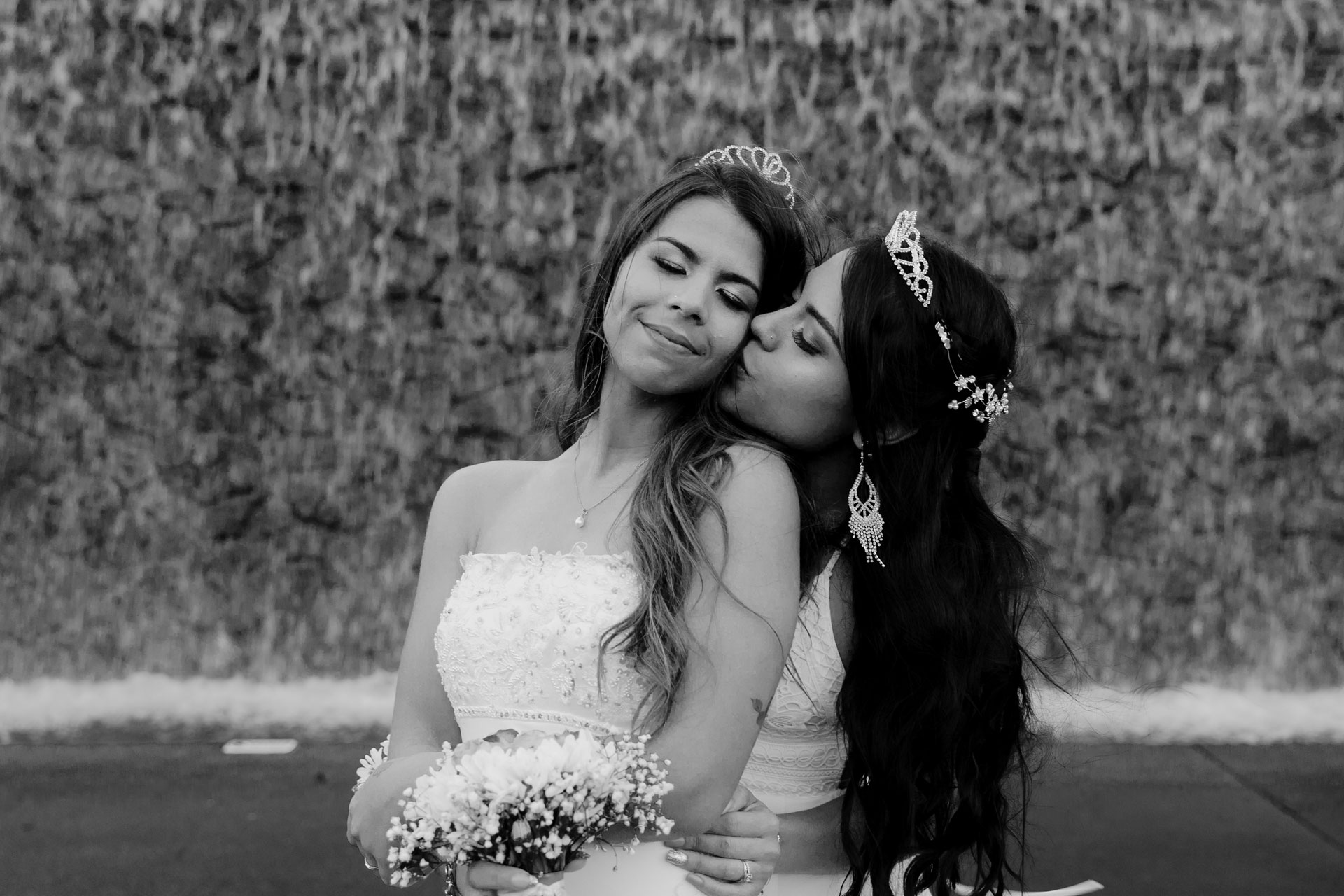 Micro-Weddings: Would You Get Married With No Guests?
---
Will this pandemic-prompted mini wedding trend continue?
Many couples spent the last two years postponing and rearranging their weddings as Covid restrictions changed. Fed up with waiting, many instead opted for 'micro-weddings', with just a handful of friends or family present, or even eloped (as far as travel restrictions allowed) as a couple. Less stress, a smaller budget, no family dramas, speeches and best of all, no seating plan; perhaps this trend is here to stay. With less travel, resources, materials and waste involved, smaller ceremonies are an eco-conscious choice, too. Sold? Here's what you need to know about throwing a tiny wedding celebration.
Where To Say 'I Do'
As travel restrictions lift, destination weddings are back on the cards, so those that have been dreaming of getting married are finally able to do so. But the chances of getting everyone gathered in one place and one time in a far-flung destination still feels fairly unlikely, so how about leaving the guests behind? Some venues are creating packages to cater for mini weddings for exactly this purpose.
Looking for London wedding venues or country wedding venues? Check out our guides. 
With intimate weddings looking to be the way forward for the foreseeable, and destination weddings very much still high on couples' wish lists, villa wedding venues are also a popular choice, with many destinations offering wedding packages that mean everything can take place in one setting.
What do you think: would you get married without the guests? An intimate, eco-friendly, fuss-free ceremony in a beautiful, far-flung (or not-so-far-flung) spot sounds like the perfect start to any happily-ever-after. And, if you want to stay close to home, we've rounded up the best destinations for micro-weddings right here in the UK.
The UK's Best Destinations for Micro-Weddings