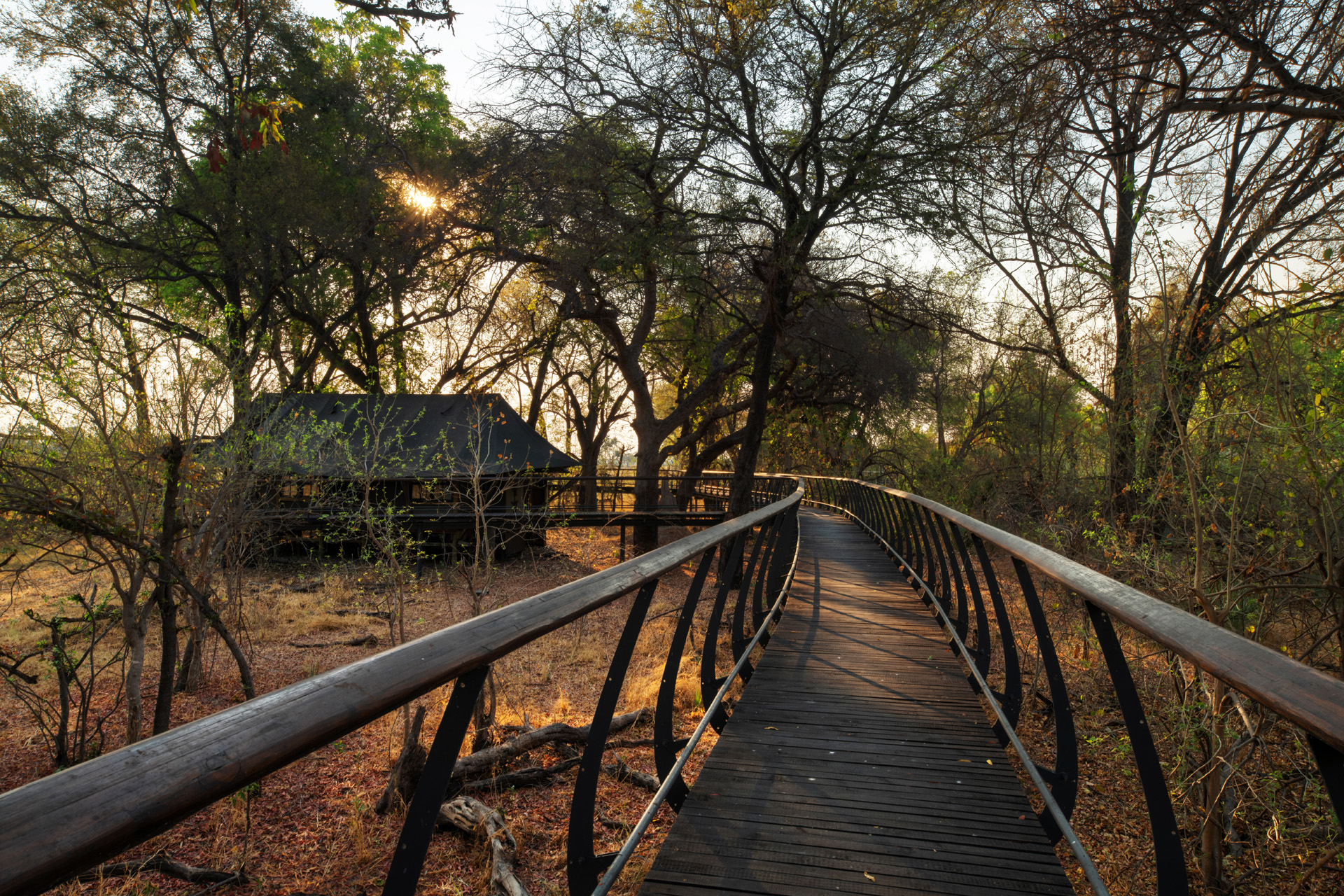 Otherworldly Safari: Wilderness Chitabe, Botswana – Review
---
Lauren Ho visits the fabled Okavango Delta
When Wilderness Chitabe opened to the public in the mid-1990s, it defined a new era in safari camps with its light eco-footprint and superb perspective – specifically, an otherworldly perch in a private concession on an island in the south-west of the fabled Okavango Delta, with easy access to woods, wetlands and grasslands. That, and its pristine biodiversity that's ever-ready for a close-up.
Read the C&TH Responsible Tourism Guide
Review: Wilderness Chitabe, Botswana
It's easy to see why, year after year, generations of wildlife enthusiasts return to Wilderness Chitabe, still completely smitten by its relaxed vibe and amazing safaris. The camp was completely renovated a few years ago, its new sinuous silhouettes inspired by the gentle curves of Okavango's waterways. But what remains completely intact are the unbeatable photo-ops that outshine any Nat Geo special.
STAY
Wilderness Chitabe's unusual intimacy stems largely from the fact that it has just eight tents, though 'tents' is a little like calling the White House a bed-sit. Capped with thatch and styled with rich, earthy colours and décor like a traditional Meru dwelling, each tent fairly floats on timber decks under the shade of huge leafy trees.
Everything is non-permanent and built on concrete-free foundations, the better to soak in the captivating floodplain and riverine views which continue through the resort, along the white Kalahari sand decks all the way through to the lap pool and library.
DO
What's there to do? Well, let's just say there aren't enough hours in the day to take everything in. Just ask the loyal fans who keep coming back for the game drives and walking safaris through an eco-system bristling with cheetahs, leopards, hyenas and birdlife, including the African hawk-eagle and scarlet-chested sunbird. For those still needing a safari-rush after dark, the evening drives are replete with nocturnal mammals such as the adorable big-eyed bushbabies. 
EAT
As with every other aspect of Wilderness Chitabe, the dining here is every bit as memorable as the wildlife and safaris. Of course, it helps that, in this part of the world, with its almost maniacal commitment to low-light pollution, the night skies fairly explode with the luminance of a million stars. This is just another way of saying that dining under the stars, accompanied by the night sounds of an African night, takes on a whole other dimension here – you could be served a toasted cheese sandwich and it would still probably be one of the most magical dining experiences you've ever had.
THE FINAL WORD
At Wilderness Chitabe, nature is so close at hand that you never really have to go all that far on your safari. The animals are in such natural abundance that sightings are prolific, and often within two to three clicks of camp. As natural hotspots go, this place is the one to beat. 
BOOK IT: From $1,600 per person sharing. wildernessdestinations.com
Featured image (c) (c) Andrew Morgon