It may be the most popular tourist destination in France, but there are still some quiet corners of Provence waiting to be discovered in relative peace. Sidestep Aix, Grasse and Marseille to embark on a pilgrimage of rustic country cuisine, rolling vineyards, charming hilltop villages, and that typically Provençal 'art de Vivre' that seeps into your bones with every ray of sun. Chef Alain Ducasse takes us on a journey to uncover the secret side of Provence…
Chez Alain
'I was 21 when I started working for Roger Vergé at Le Moulin de Mougins, and I was immediately seduced by the region. Even while working in Juan Les Pins and later Monaco, I would go on long motorcycle rides to discover hidden  corners of Provence – and I've been doing so ever since.' As if running some of the best restaurants in the world, most famously the extravagant Louis XV in Monaco, wasn't enough, it was during one of these road trips that Alain decided to add another two jewels to his already (Michelin) star-studded crown – he decided to become an innkeeper. His two properties – the only ones in his vast empire – are an extension of the hospitality for which he is renowned; L'Hostellerie de l'Abbaye de la Celle is a laidback countryside inn in Var and La Bastide de Moustiers is a chic home from home perched on the Alps of Haute Provence. Each with their own Michelin-starred kitchen, authentic style, distinctive Alain Ducasse spirit and wafts of deliciousness at every turn, they're the perfect base for the ultimate gourmand getaway.
The Great Outdoors
Spend as much time as possible outdoors. The Candelon mountain is perfect for a hike, and the Cascade de Sillans waterfall is one of the most beautiful in France. For a day trip, go to the Verdon Natural Regional Park for a dip in the emerald green Sainte-Croix lake, kayaking on the river and challenging climbs – or head up by private car with a Michelin-starred picnic, butler and plenty of wine in tow for the ultimate picnic with a view (La Bastide will happily oblige).
Haute Culture
Hostellerie de l'Abbaye de la Celle is named after the 12th- century Benedictine Roman abbey which adjoins the hotel. It's quite unique to be able to explore the ruins just a few steps from your hotel bedroom. And the Venet Foundation is a must for design lovers. Bernar Venet is a brilliant minimalist conceptual artist from the region who recently opened up his Le Muy property to visitors between June and September. Book in advance to see his studio and sculptures in the glorious park setting as well as temporary exhibitions and installations by artists he admires.
Food Glorious Food
A huge part of the Provençal joie de vivre is enjoying a meal of excellent, local and seasonal produce accompanied by local wines. At both of my inns produce from the gardens takes centre stage – it's nature brought to the table, with absolute respect for taste, textures and tradition. All of my chefs train at Le Louis XV, so this is countryside cuisine with the savoir-faire of a Michelin star kitchen – they are the keepers of my legacy. The menu is dictated by our trusted producers and the seasons, but you can look forward to dishes including bouillabaisse (we make it fresh every day), anchovy dips and pâtés, duck and foie gras pie, vast cheese boards and just-baked chocolate tartines, slightly melted by the sun.
Fill Your Sacs
You'll need a big bag! Take home some Provençal honey (it's some of the best in the world), lavender products from the markets and, of course, lots of local wine. The Côteaux Varois de Provence property is close to the Hostellerie, and a great place to start – they represent all regional cellars and domains – or you can go straight to Château Peyrassol for some of the best rosé around (the grounds are worth a visit too). Moustiers-Sainte-Marie is a Faïence hub, and the exquisite handmade varnished earthenware makes a lovely gift.
And Breathe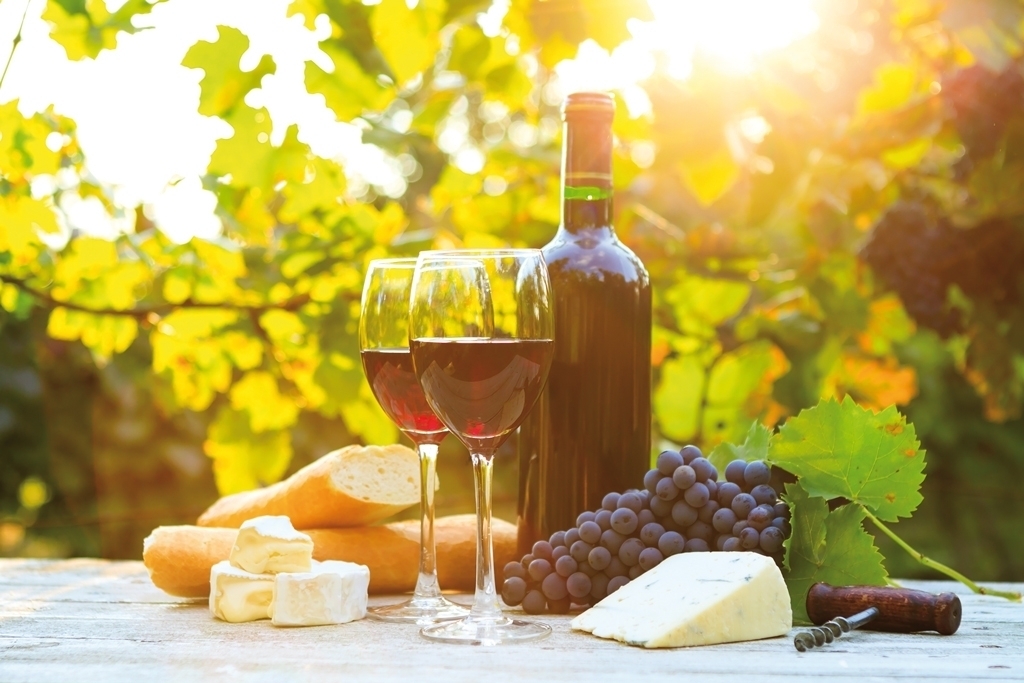 No need for spas when you're surrounded by nature – time spent in Provence is innately relaxing. To really detach, I like to hike to a quiet spot (everyone has their own secret hideaway) with a picnic and take a nap on a blanket in the shade, surrounded by the serene sounds of cicadas and crickets.
Hidden Treasures
I try to discover a new village each time I visit. Moustiers-Sainte-Marie is one of the prettiest and buzzes like a mini St Tropez come summer, while Cotignac is typically Provençal with its fountains and picturesque historic quarter.
Book It
La Bastide de Moustiers offers superior double rooms from €270 per night based on two sharing.
L'Hostellerie de l'Abbaye de la Celle offers superior double rooms from €239 per night based on two sharing
Meet the Instagram Stars of Travel | Homegrown Hotels for a 2019 Staycation | The Best Literary Festivals of 2019
---