The new Hotel de la Ville is giving us yet another reason to book an Italian escapade now…
Rocco Forte's new Hotel de la Ville stands at the top of the Spanish Steps, just to the left of the Hassler Hotel. The Inter Continental since 1959, the building has been reimagined as a haven for visitors in search of artistic and cultural inspiration, just as aristocrats from round the world used to flock to Rome on their Grand Tours.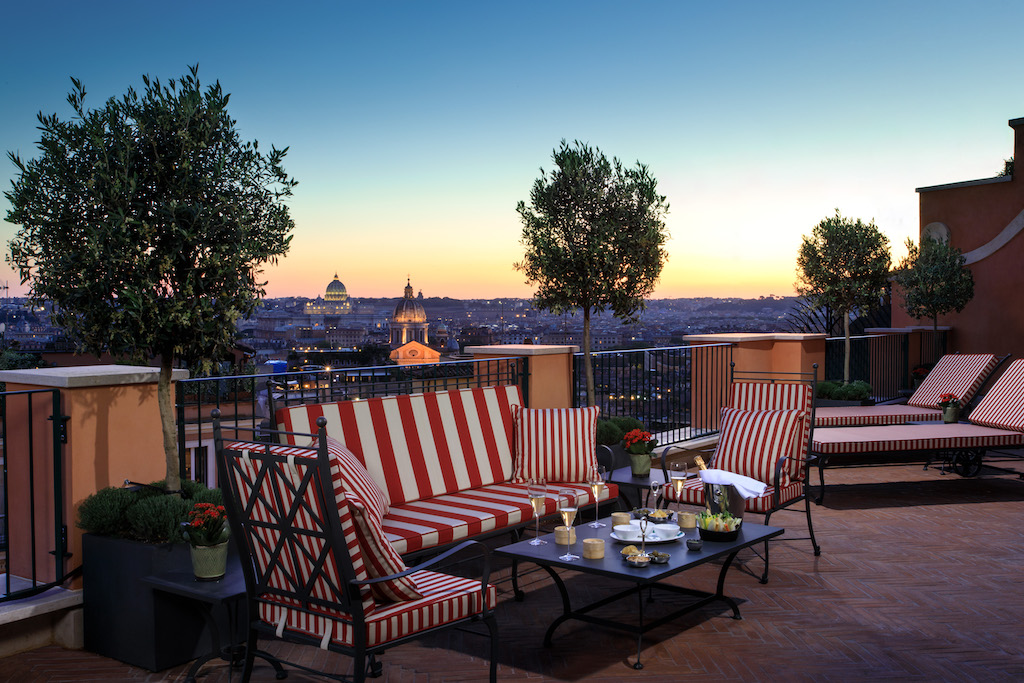 The designer, Tommaso Ziffer, who created Valentino's Rome headquarters, has carried the Grand Tour theme throughout so reproduction antiquities abound, reminiscent of a time when noblemen returned from Europe with trunks full of classical statuary. Ziffer's vision reflects Rome's celebration of its history even in the most contemporary setting.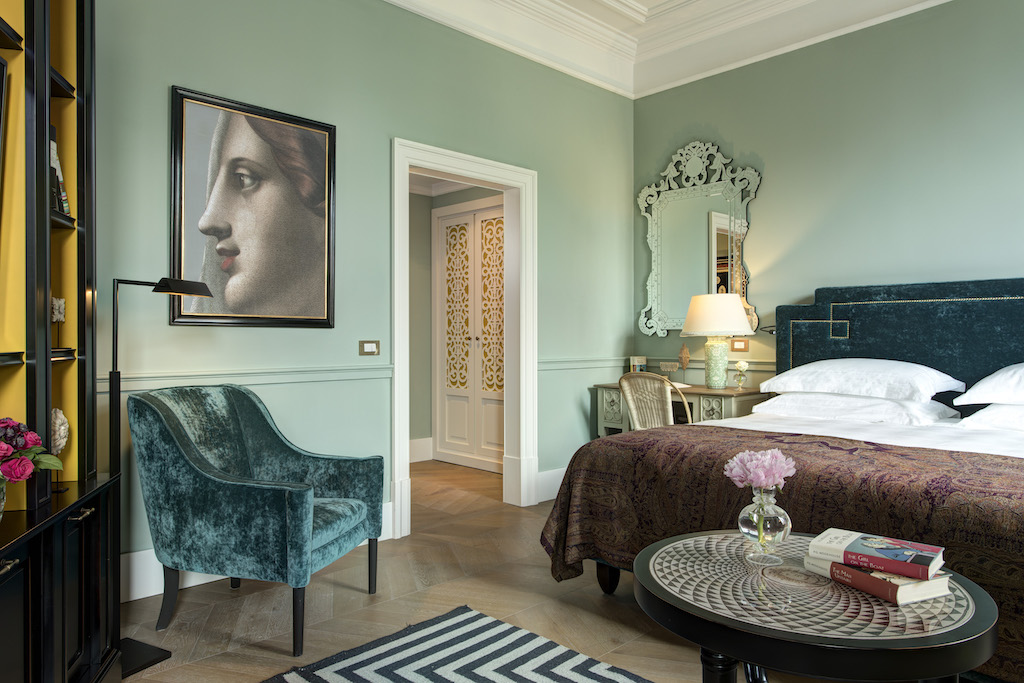 The idea of the Grand Tour even extends to the imaginative outings organised by the hotel. The concept is brought right up to date, so a guided cultural trip might be followed by a private evening visit to some of Rome's most talked about concept boutiques. Guests can return home with suitcases full of their own contemporary treasure – a tiny, jewel-bright handbag from Maison Hélaby, a reworked, embroidered, antique textile jacket from Soledad Twombly or a hand-printed silk scarf from the legendary Chez Dédé.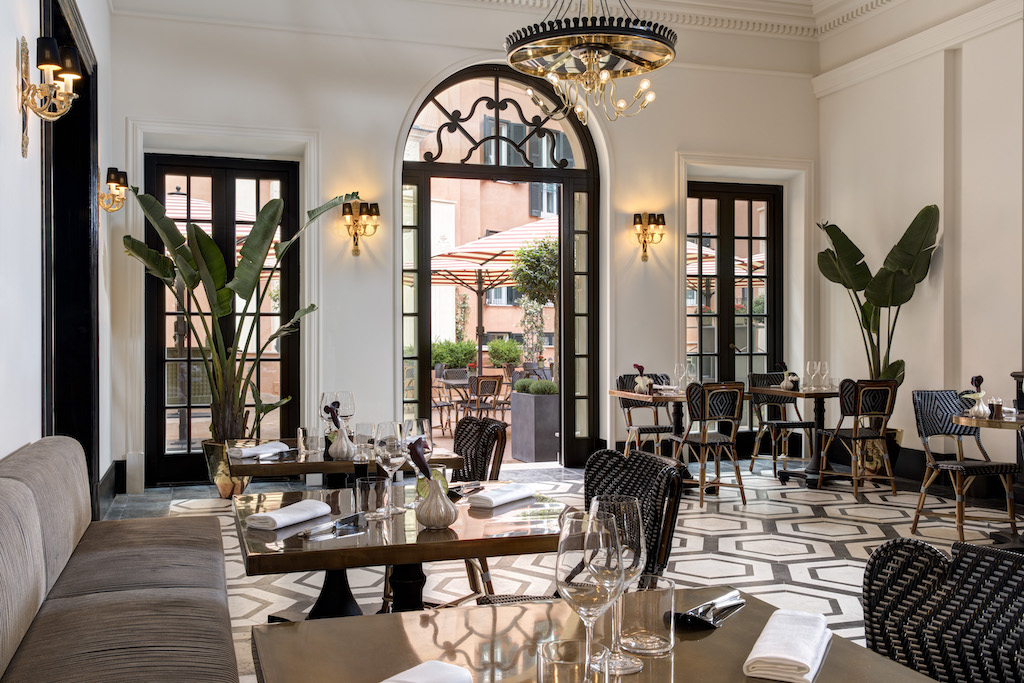 The hotel's discreet façade gives little indication of the hotel's size nor of its luscious, maximalist décor, which spells a departure from the more severe urban elegance of its sister Hotel de Russie. There are 104 rooms, some of them suites with generous, comfortable private terraces. Some overlook the terracotta courtyard garden that leads from the Julep Bar, Yellow Print Room and signature restaurant Mosaico. Fragrant with herbs and flowers and shaded by sturdy parasols, it's a welcome oasis in which to eat away from Rome's hot, hectic bustle.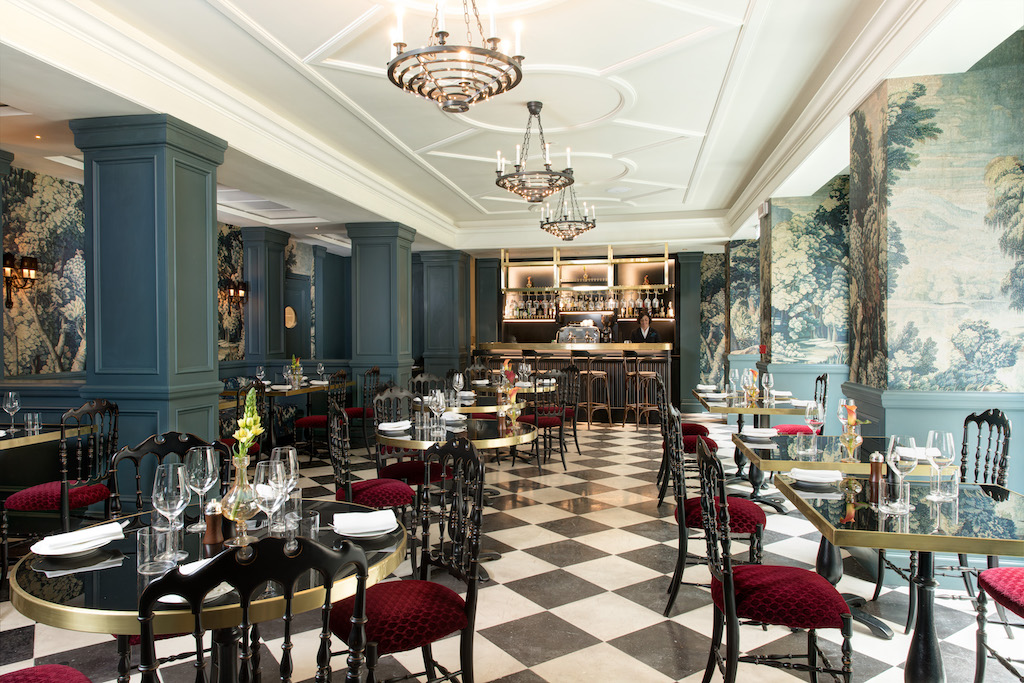 Chef Fulvio Pierangelini cooks traditional Roman dishes faultlessly but fuses them with exotic spices and flavours to deliver reliably delicious food across the three restaurants. The hotel is so proud of its culinary offering that it positions itself as a collection of restaurants with rooms rather than as an hotel. Other than Mosaico, there is also La Sistina, an informal restaurant on the ground floor, plus the Cielo Bar that spreads over two roof terraces with views over the city from the Vittoriano monument to St. Peter's.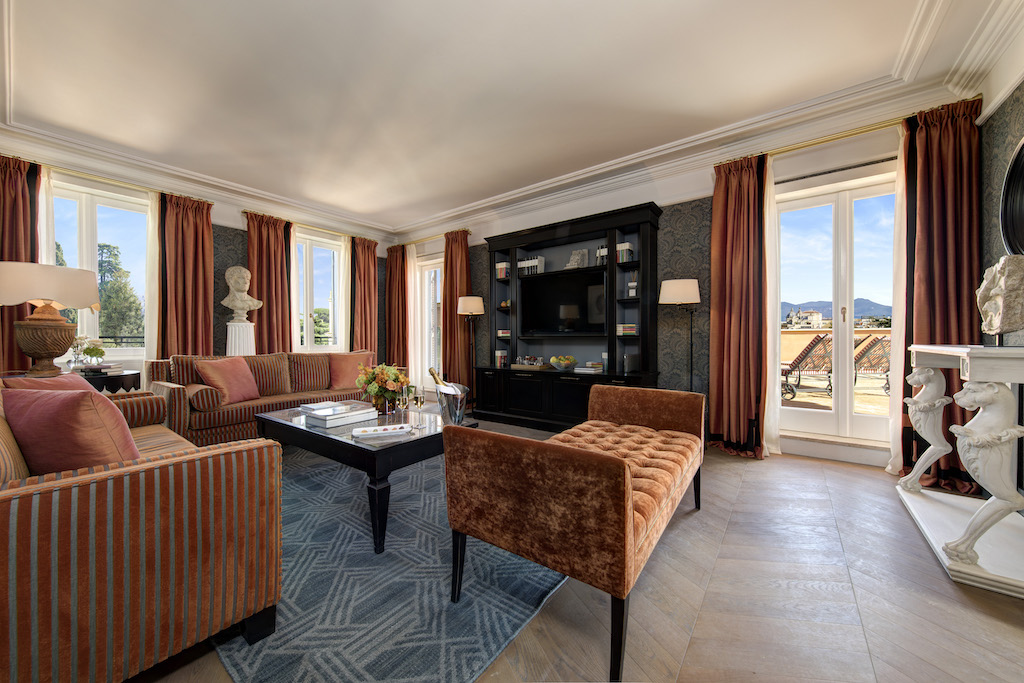 In Rome location is everything and if so it's worth splashing out on this hotel. Everyone knows that there are too many historical sites to take in on one visit but enough are within easy walking distance. It is perfectly positioned so you can walk down the steps and be amongst the heaving crowds on fashionable Via Condotti or take a three-minute stroll and sit in a quiet garden café in the magnificent Villa Medici. Returning from any outing, the hotel feels cool, calm and far from the madding crowds. Tommaso Ziffer designed every space here as if it were a movie set and perhaps best of all is sitting in the Cielo Bar, a signature herb-infused cocktail in hand, watching yet another theatrical sunset over this undeniably magnificent city.
Bookings and information at roccofortehotels.com
DISCOVER MORE
The Weekender: 48 Hours in Rome / 30 Hot New Hotels You'll Want to Check in to in 2019
---