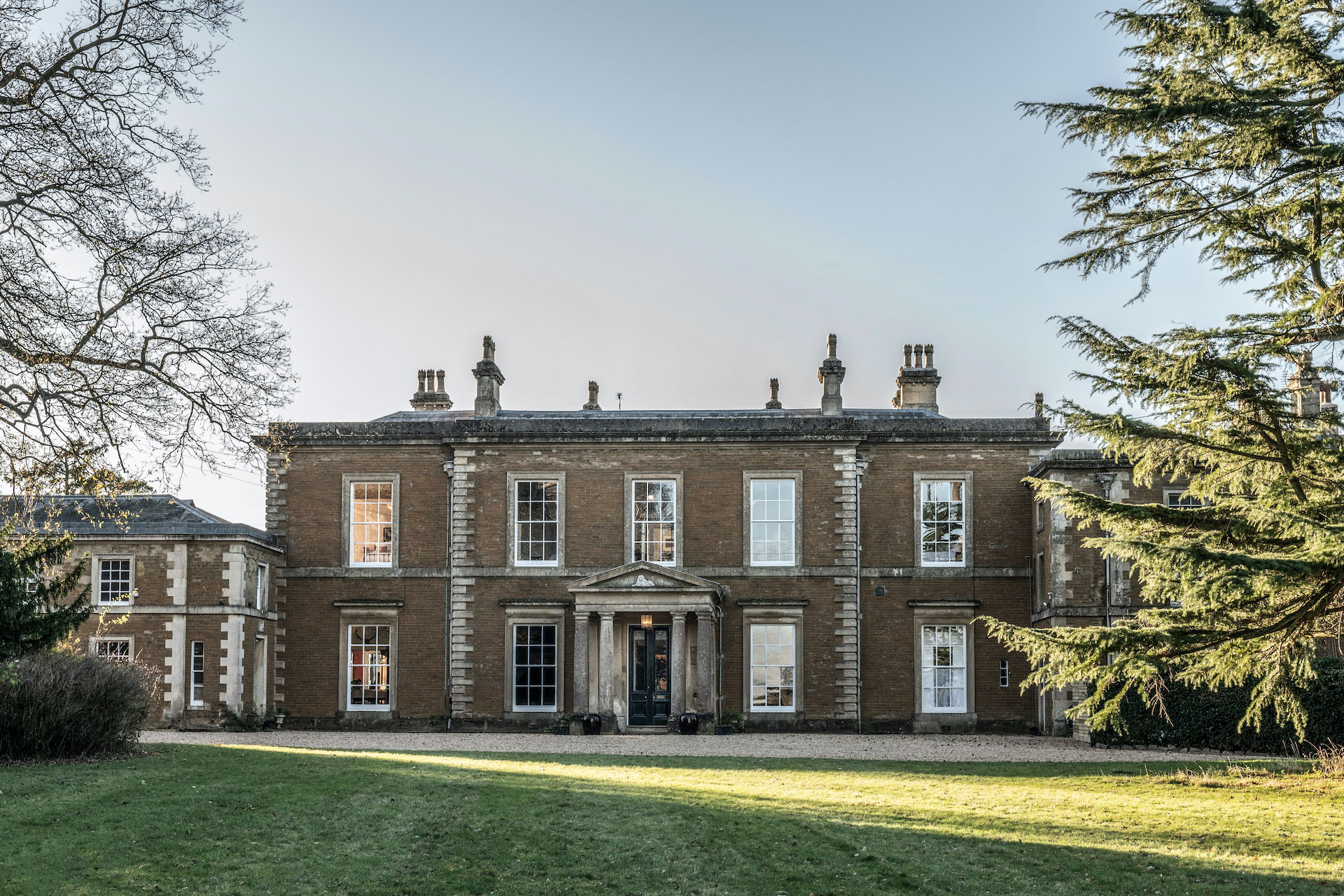 Review: Keythorpe Hall, Leicestershire
---
Rent this private house for your very own slice of Regency romance – if only for a weekend fling
Amy Wakeham takes a trip to newly opened Keythorpe Hall, a stately gem nestled in the Leicestershire countryside.
Escape to the Country at Keythorpe Hall
Stuck in our homes over innumerable lockdowns (was it five? Ten? 50?) there was one thing that brought us all collective joy: disappearing into the beautiful worlds of period dramas like Downton Abbey, Bridgerton and The Crown. More precisely, the towered and turreted stately homes that adorned these shows, with their sweeping staircases and vast estates in which their main characters roamed freely. However, unless you had a National Trust membership, or are the kind of person who is invited on shooting weekends, actually getting inside one has always been difficult.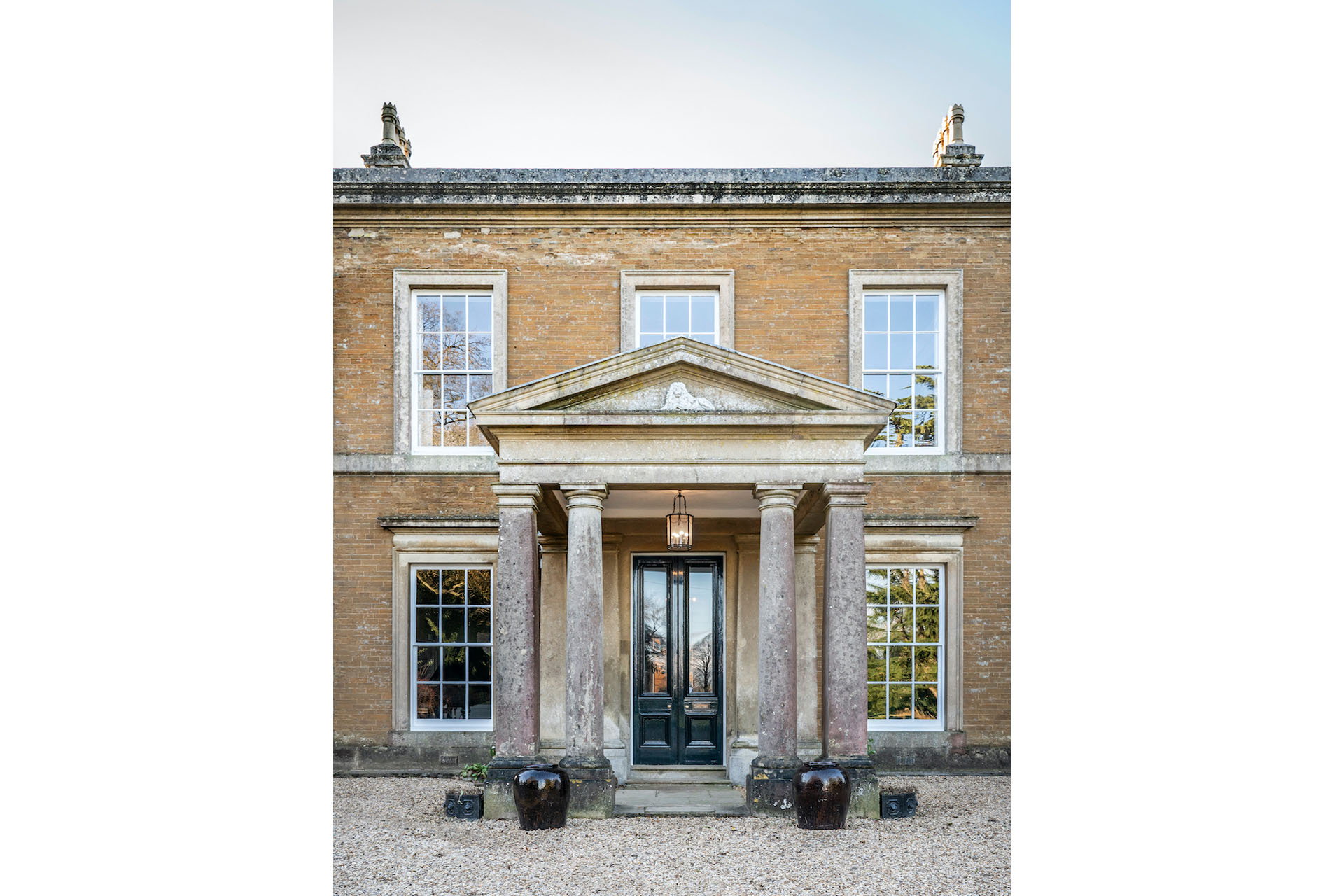 Until now. Keythorpe Hall is a just-opened private house in the wilds of Leicestershire, and it can be yours, complete with staff, for a weekend, week or even a month, if you so wish. The Grade II-listed Hall, all high ceilings and elegant lines, was built between 1783 and 1843 by the Hon. Henry William Wilson, 11th Lord Berners, and sits on a hill overlooking a green and verdant valley, surrounded by 20 acres of gardens.
I arrived late on a Friday evening (it's a little over an hour on the train from London St Pancras, followed by a 20-minute drive down winding lanes) to be welcomed by twinkling lights and a roaring fire in the intricately corniced reception hall. Keythorpe's elegant, well-considered interiors were all personally selected by its owner, Barbara van Teeffelen, who sourced vintage pieces from across the UK and family heirlooms, as well as working with Edward Bulmer on a bespoke paint colour for the impressive hallway that sweeps the full length of the house. It's named, fittingly, Keythorpe Red, and is a delectable shade somewhere in between raspberry and flame red.
My bedroom was one of seven, all of which come complete with seductively comfortable king-size beds and vast sash windows. Details in mine included intricate butterfly prints, a vintage dressing screen, and a carafe of port to enjoy as a night cap. Next door was my knock-out bathroom, with a free-standing bath, walk-in shower, and chinoiserie wallpaper featuring a finely detailed bamboo print – perfect for pondering dreamily from the aforementioned bath.
After a quick change, I headed downstairs to the dining room to join the rest of the group for dinner around an exquisite long table, lit by flickering candles and decorated by dahlias from the walled garden.
Food is central to Keythorpe Hall's raison d'être, and its philosophy is based on the finest local and seasonal ingredients. Its kitchen team, led by chefs Peter Johansen (previously of The Harwood Arms in London, Maaemo in Oslo, Brae in Australia and Relæ and Bæst in Copenhagen) and Bent Varming (St John in Farringdon, Lyle's in Shoreditch), sources much of its produce from the Hall's walled garden, meaning dinner started with a selection of delicious pickled veg – cunningly named 'fruits de terre' – picked only a stone's throw away. This was followed by a delicious foraged nettle and verbena broth, baked white beetroot, charcoal roasted aubergine and slow roasted pork belly. Warm apple cake with buckwheat salted caramel finished off the feast.
The wines were carefully selected to complement the menu by the Hall's award-winning in-house sommelier and author of Which Wine When, Bert Blaize ­– who also rustled up some after-dinner martinis using his own homemade vermouth, infused with Keythorpe botanicals.
The next morning, after a breakfast of Emmer grains, spelt and Einhorn flour porridge (served with lashings of double cream and Keythorpe honey to balance out all this wholesomeness) and soft-boiled eggs from the chickens pecking around outside, I was invited on a tour of the gardens by the Hall's head gardener, Claudio Bincoletto.
Run along biodynamic lines, and completely chemical free, the gardens are ethnobotanist Claudio's pride and joy. He supplies the kitchen daily with fresh, seasonal fruit, vegetables and herbs, all grown in the carefully restored walled garden, which was derelict when Barbara and her husband bought the Hall in 2012. Any produce that's not used in the Hall is sent to London, where it stars on the menus of Michelin-starred restaurants.
Growing alongside the edible produce are rows and rows of glorious dahlias, as well as other flowers, which the Hall's on-site florist uses to decorate its bedrooms, sitting rooms and dining table, as well as supplying florists, weddings and the local community.
After a morning spent in the gardens, tasting last-of-the-season tomatoes in the greenhouses, and picking huge bunches of dahlias, the group sat down to yet more incredible food. Huge leafy salads, grilled squash, and lentils with persillade were joined by the star of the show: a tomato galette with olives and preserved sardines. I was waved off laden down with dahlias and a bag of fresh greenery from the garden for my London fridge.
Gardening and flower picking are just a couple of the activities that are on offer at Keythorpe Hall. As every stay is completely bespoke, the wonderful team can set you with pretty much anything, from cooking classes and nature walks to floristry lessons and craft workshops.
Whether you get to call Keythorpe Hall yours for a single night, or are lucky enough to stay longer, you're sure to be in for an experience worthy of anything you saw on the small screen over lockdown. As beautiful on the inside as it is on the outside, with incredible food and smiling staff who go out of their way to make your stay as joyful as possible, it's a country house experience you'll certainly never forget.
Take A Look Inside Keythorpe Hall
BOOK
Keythorpe Hall sleeps up to 14 people in seven principal bedrooms in the main house, with a further three-bedroom apartment available. Prices start from £6,000 per night for the full use of the house and grounds, and packages can be tailored to include all meals, drinks and service. The menus are created to reflect the best seasonal produce from the walled garden, local farms and small artisan businesses. keythorpehall.co.uk
MORE REVIEWS
Sopwell House, Hertfordshire / Villa Dwell, Porto Heli, Greece