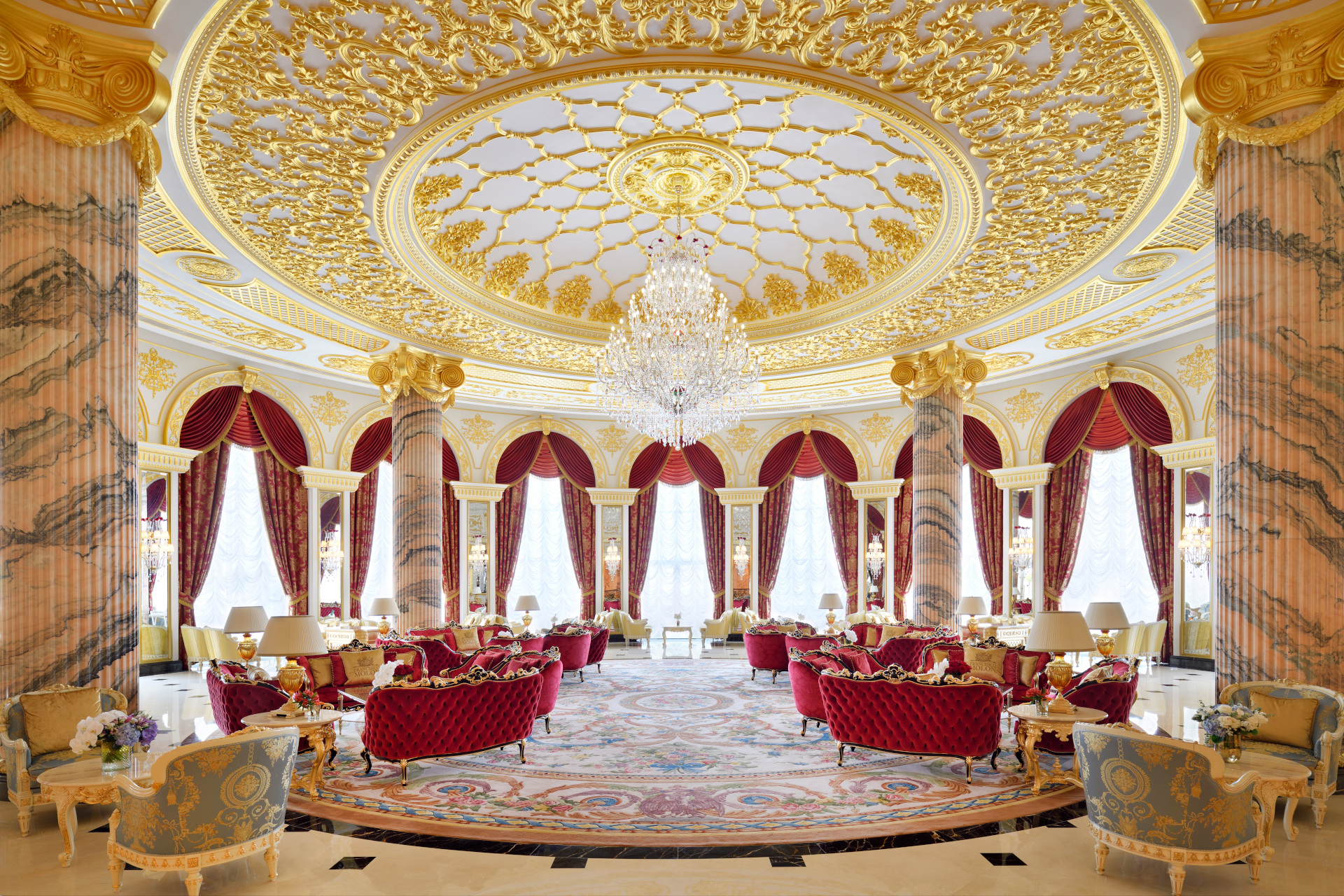 Review: Raffles The Palm, Dubai
Expect nothing short of a dream
By Emma Whitehair | 2 years ago
C&TH has reviewed Raffles' first resort in the Middle East just two months after it opened its doors. This is a palatial hotel set in a prime location on The Palm, Dubai – the world's largest archipelago of man made islands in the world. There are stunning views from both sides of the property: one over the hotel's pool, private white sand beach and the sexy Dubai skyscraper skyline, stretching from Palm Jumeirah to Dubai Marina; the other, over tranquil waters of the Arabian Gulf and dream-like sunsets. Emma Whitehair tells us what to expect…
Review: Raffles The Palm, Dubai
STAY
This regal resort impresses from the moment you are welcomed by the gold and ivory uniformed staff.  The lobby quickly sets the tone with a dizzying neoclassical homage to the likes of the Palace of Versailles and the Taj Mahal – dominated by a glitzy Swarovski Crystal chandelier that illuminates the domed gilt leafed ceiling, stately Portuguese marble columns, and a printed carpet that strikes a tenuous balance between dramatic and garish. Outside, mirrored windows reflect the blistering blue sky and turquoise ocean, and immaculately groomed gardens are sheltered by an oasis of Royal Palms.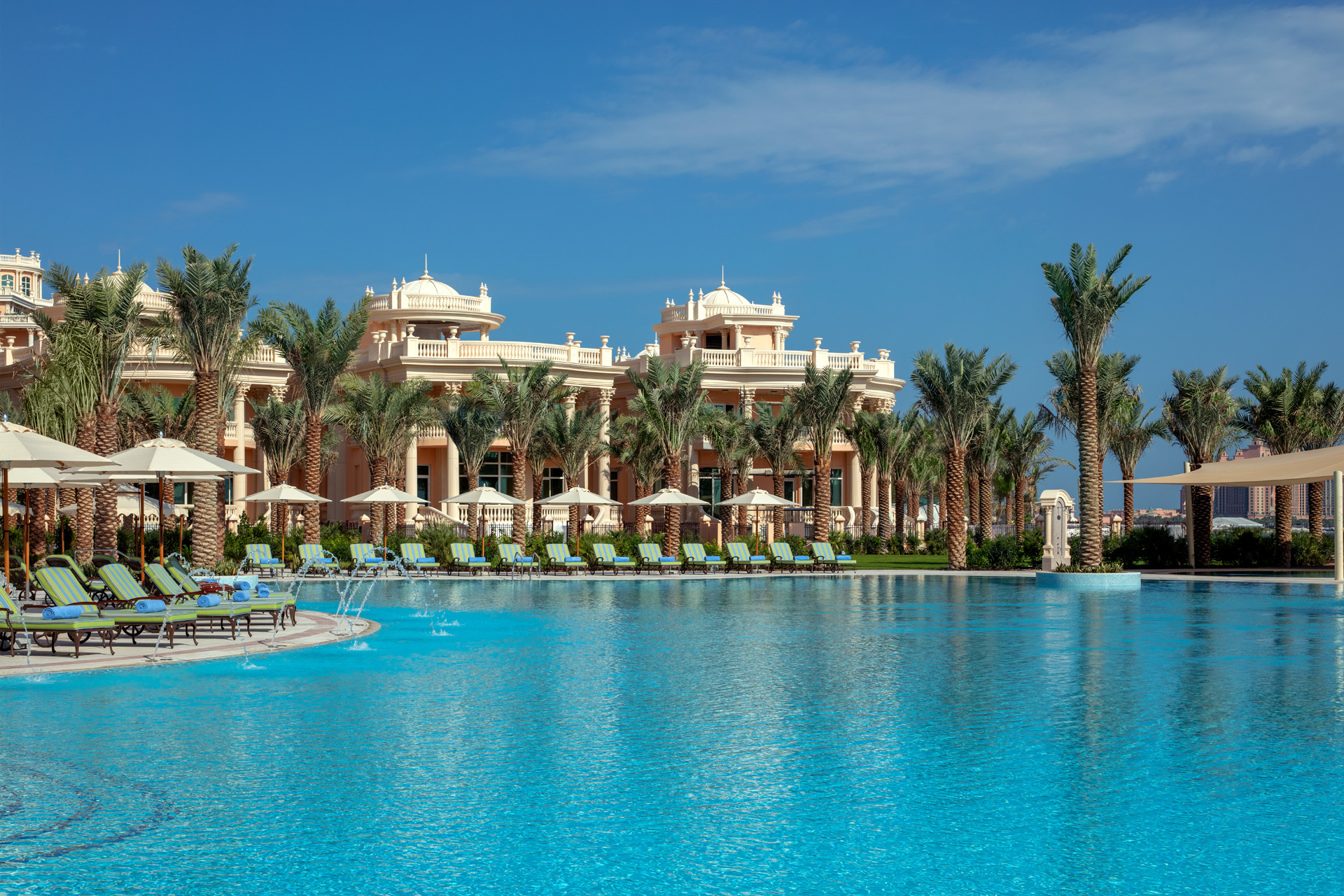 Here, attentive staff lead you to sturdy retro-style striped loungers bearing chilled water and fresh towels, ensuring your requirements for sun or shade are met, either poolside or on the private beach. Cocktails and snacks can be delivered until magic hour, when the property is lit up like a giant Christmas tree – emerald green hues offset against soft peach – and the action moves inside.
The hotel's interior designer, Francesco Molon, makes their Italian influence evident in the equally bright, bling and uniquely spacious rooms. Rooms come with 360 degree views over the grounds, pool and sea, out across The Palm. Bespoke crafted, antique style furniture and fittings are hand-finished with real gold and silver leaf. There's a well-lit walk-in closet, and the Portuguese marble bathroom features twin vanities, walk-in rainhead and jet shower, extra large sunken bathtub and private toilet with shower nozzle (shouldn't we all have these?).
DO                                        
The sleek and modern 3,000m² spa welcomes with Instagram-perfect corridors leading to 23 next-generation treatment rooms. These offer a Cinq Monde spa menu that aims to stimulate and balance the body's energy flows using time-honoured practices inspired by traditions of the neighbouring trade route in India. One such treatment being a luxurious take on an Ayurvedic Shirodhara, where a continuous stream of warmed and scented oils are dripped onto your forehead from a brass vessel, bringing on a sublime state of somatic bliss.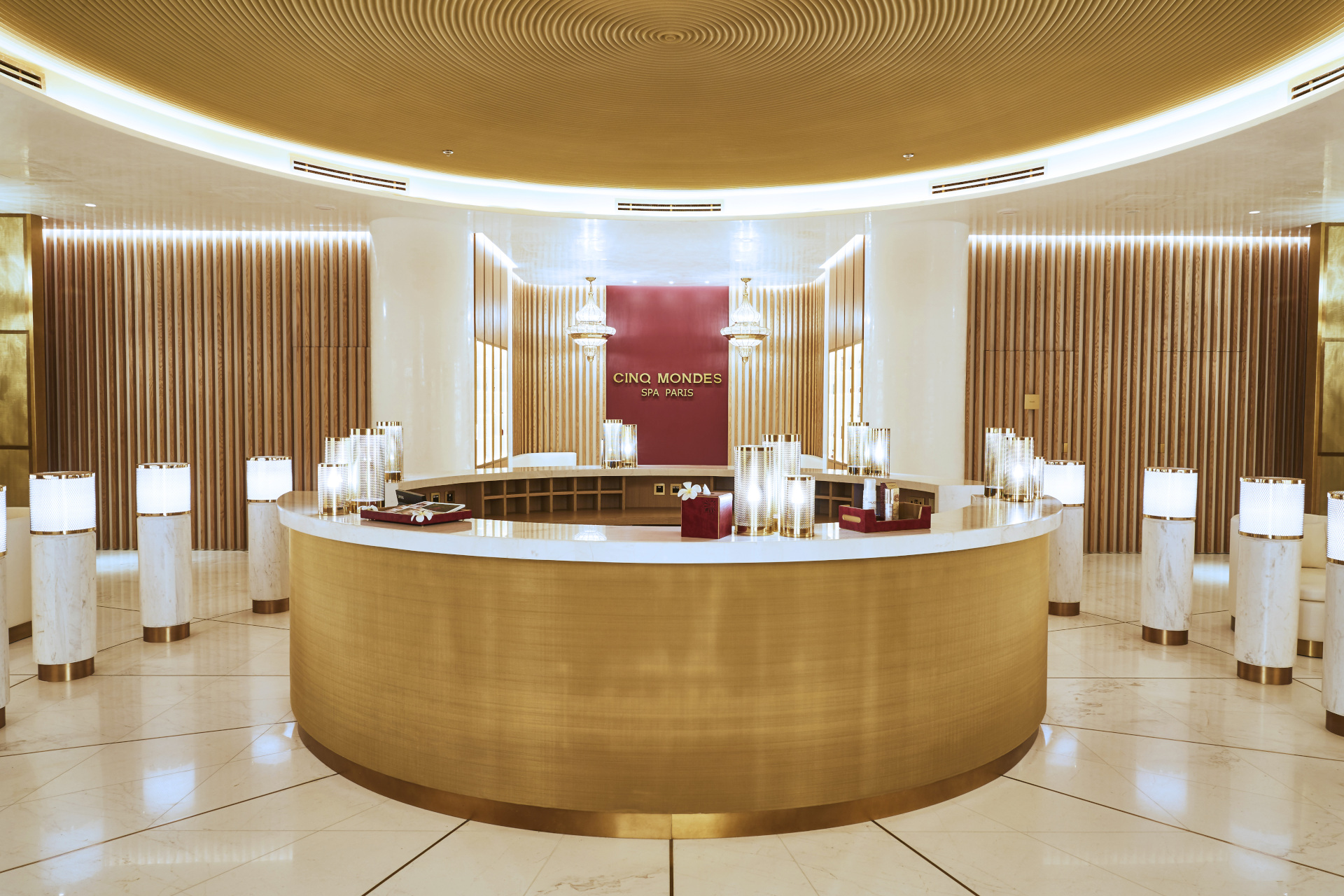 Another treatment worth writing home about is Hot Sand Therapy, where you'll find yourself tucked up into a Quartzbed – which feels like a bed of small pebbles. The treatment table then gently tips feet over heart for a form of inversion therapy, with an undulating massage from underneath. The ultimate in mental and physical relaxation.
EAT
With master chefs behind the resort's eight restaurants and bars, Le Jardin offers the only all day menu. Expect alfresco dining overlooking the gardens, where both western, Arabic and Indian flavours feature at the buffet. Who knew dal and chapati went so well with scrambled eggs for breakfast?
Italian and Turkish head chef Batuhan Piatti crafts menus within each dining concept. Matagi is the Asian fusion restaurant, with a seductive dark interior featuring a unique Balinese tessellated concrete tiled wall, and moody lighting. Dishes here range from next level sushi to melt in the mouth black cod with sticky miso coating to crisp tempura prawns with truffle aioli.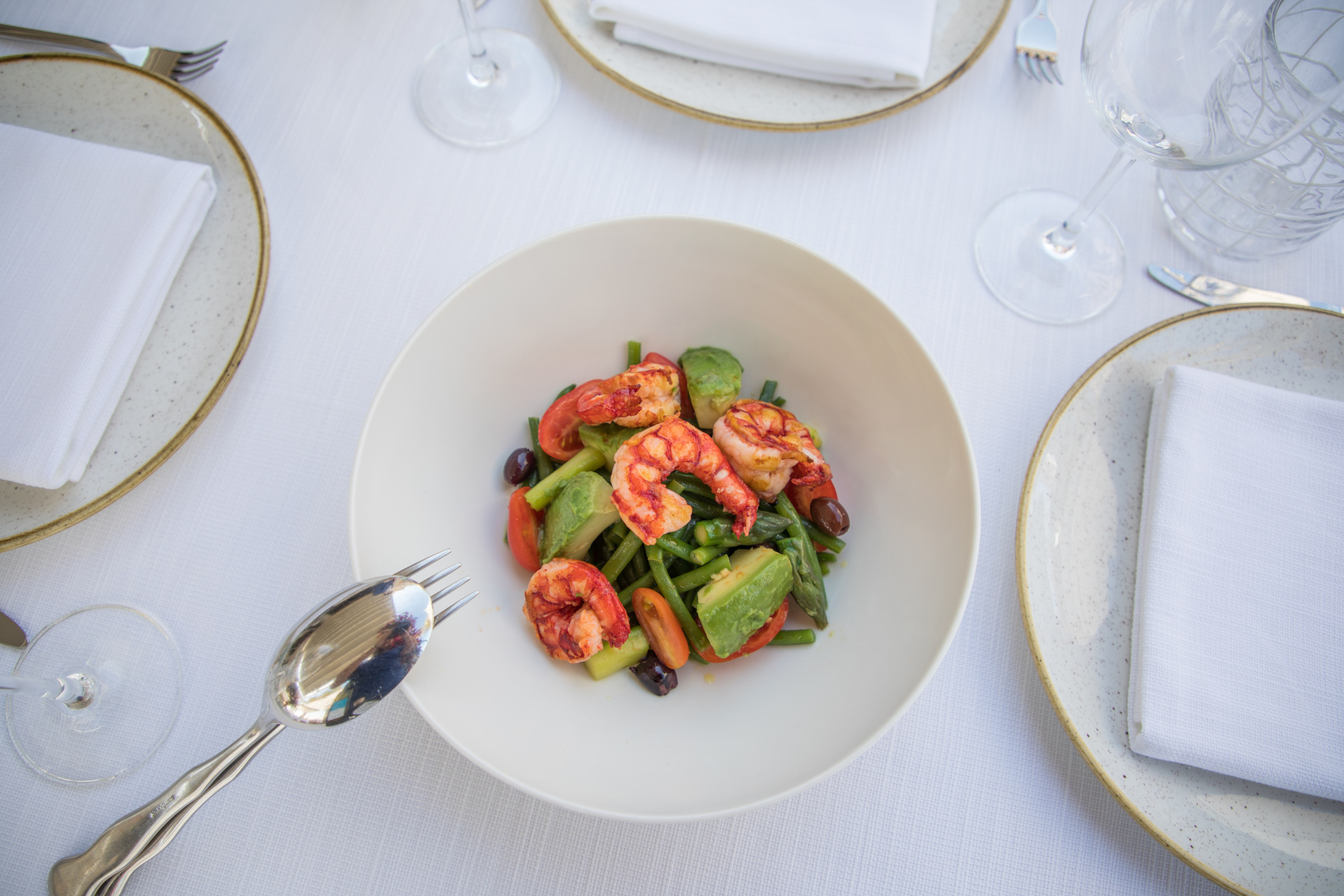 Another jewel in the crown is the beach restaurant Piatti, famed for its incredible seafood and deliciously simple pasta.
To enjoy dreamy Dubai sunsets, head to the Raffles Club for aperitivos. With views from both sides of the property, you can watch the sun go down over the ocean, before walking through the sleek white bar to see the city light up on the other side.
While for nightcaps, a speakeasy style jazz bar buried within the property offers sultry live music, with a soulful vocalist covering everything from Soul II Soul to Joyce Sims. Master mixologists craft specialty cocktails such as the spectacular Old Fashioned, which is infused with cigar smoke, table-side.
BOOK
READ MORE REVIEWS
JW Marriott Resort, Venice / Cheval Blanc Randheli, Maldives / The Beaverbrook Town House, London