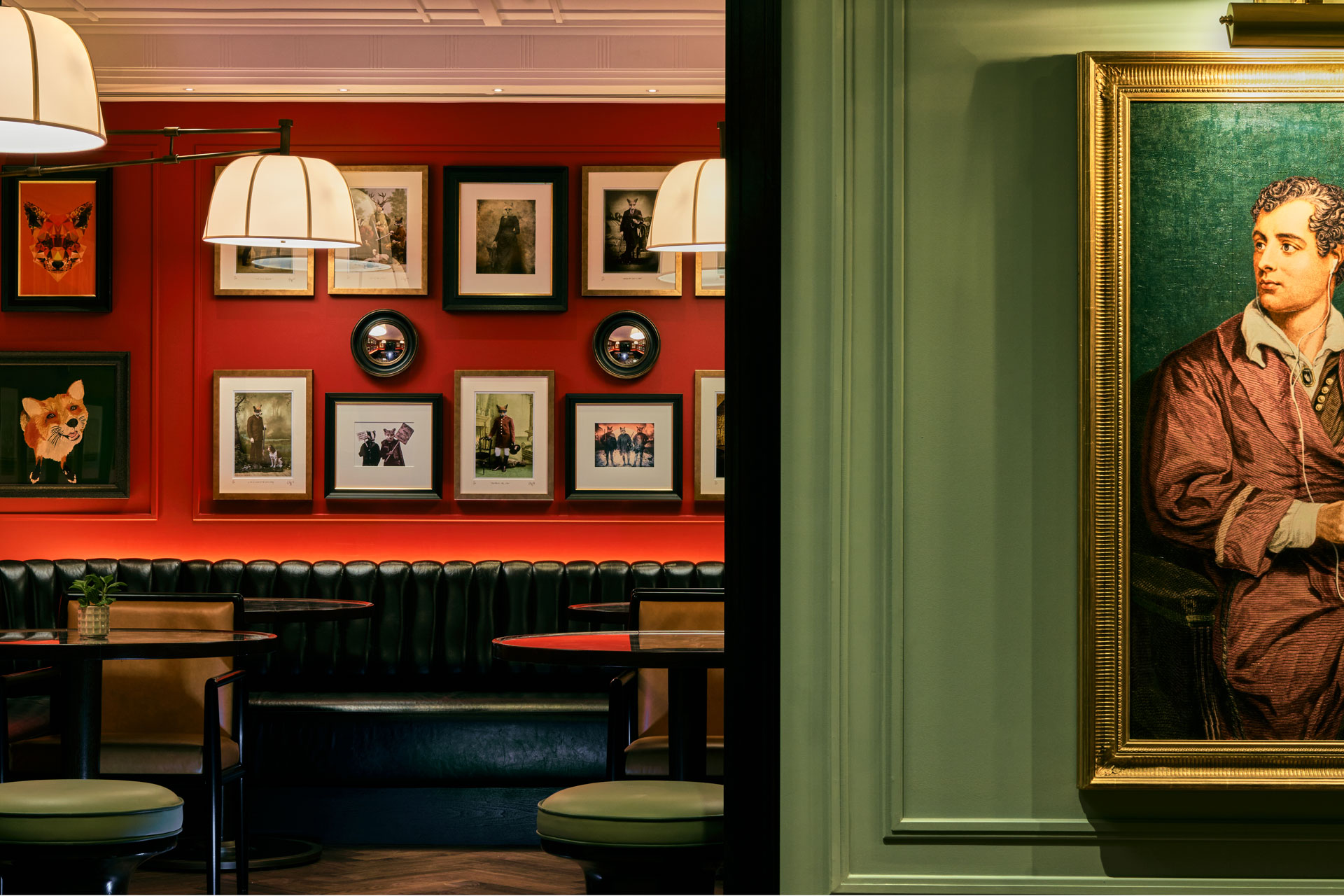 Review: The Mayfair Townhouse
---
Editor Lucy Cleland checks in to this brand-new Mayfair gem
With its boho, literary and artistic past a key influence on its inviting, sophisticated present, The Mayfair Townhouse, the new addition from Iconic Luxury Hotels, is a magical addition to Mayfair.
Mafair Townhouse Hotel Review
STAY
Watch out, dames, there's a new dandy in town. Designed by Goddard Littlefair, Mayfair Townhouse on Half Moon Street opened early this month, constructed from 15 former Georgian townhouses, some of which were bachelor's chambers where Oscar Wilde once fraternised with other writers, poets, critics and literary icons before his arrest in 1895. Apparently, when Oscar left, the gay scene departed with him and shifted east to less salubrious Soho. This is according to Minda Dowling, who has perhaps the most fun job in the world – curating hotel art collections – and is giving me a guided tour.
Her starting point for this new one, the fifth in the stable from Iconic Luxury Hotels, whose country cousins include Cliveden House and Chewton Glen, was, of course, the dandy. And the ultimate manifestation of this preening narcissist? Why, the peacock of course – and here he is in all his 67-inch, 25,000 Swarovski crystal studded-splendour, slap bang on a pedestal in the marble-drenched entrance hall.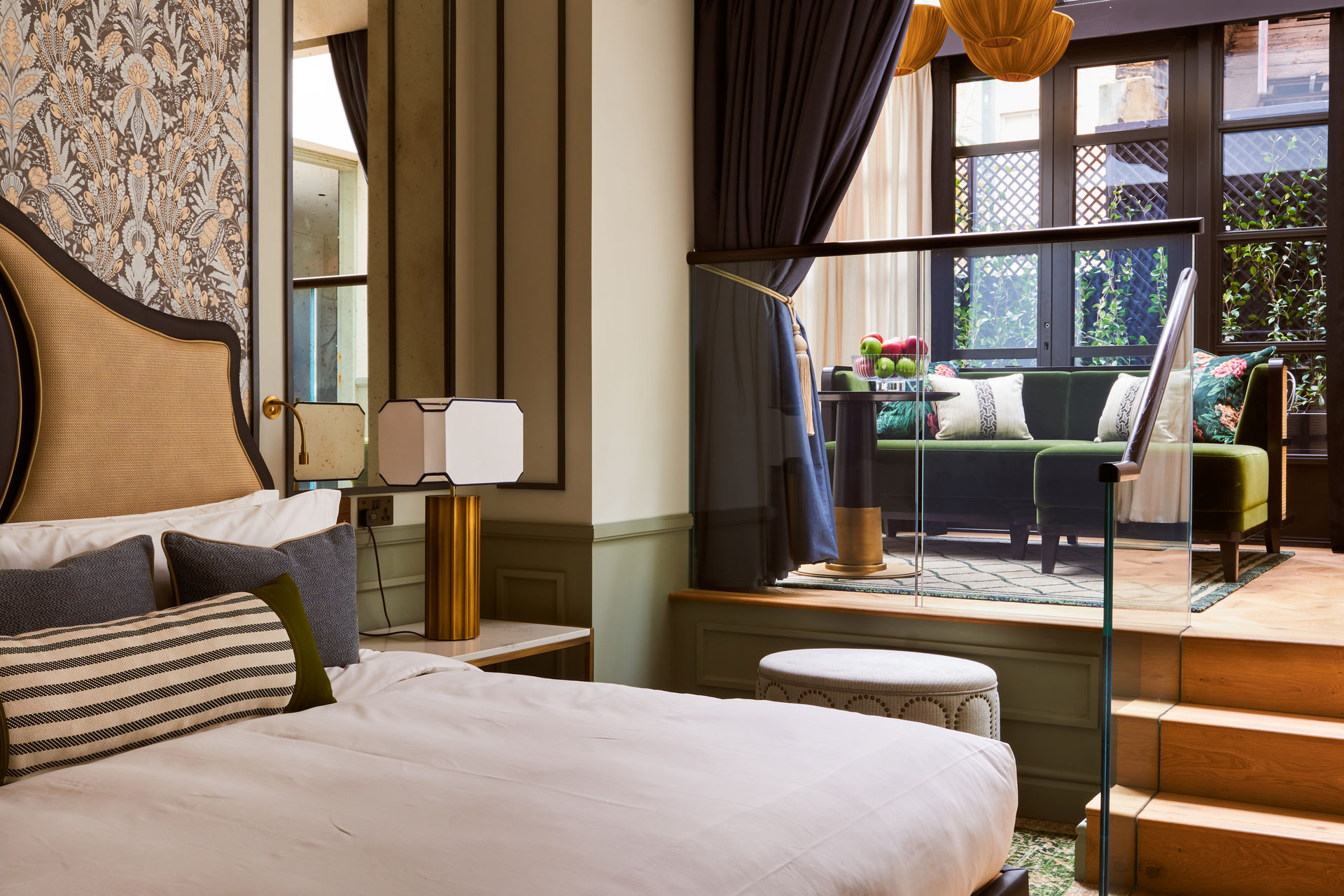 The fun about this whole collection is that it's all contemporary, although if you don't glance too closely you might mistake the Victorian or Dutch still life frame as containing works belonging to those eras. And this is very much the impression they want you to get in their 'expect the unexpected' mantra that underpins the ambience of the place. Whether that's in a portrait of Lord Byron with an iPad and earphones by Ant Fox or 'Pleasant Moment', a wonderful picture of a middle-aged woman in a fur-lined cape with a drone in the background by Kazakhstani fine-art photographer Svetlana Melik-Nubarova, who uses the style of old portrait painting as her starting point for modern photographic interpretation.
Some of our favourite pieces though are by the award-winning Brighton-based fine art photographer Miss Aniela, who fuses contemporary fashion photographs with classical art history ones to make one a wonderfully surreal, visually luxuriant whole.
EAT
These artworks make interesting talking points over breakfast of chorizo and eggs or overnight oats in the handsome downstairs space (the colour contrast between the dusty green walls and the red-painted alcoves with their French books and butterflies are an interior design combo to note) – which happily accommodates guests all day whether for food, work or just a coffee. There is no formal restaurant as such ('you have the whole of Mayfair for eating out,' says GM Federico Ciampi), but there is an all-day menu, which can order and eat in any of the spaces, of easy but tasty and well-presented salads, steaks, burgers and pasta – with the odd extravagance such as lobster curry. They definitely do want you to come and drink though. The Dandy Bar will no doubt become the scene of London's beau monde, seduced by its dim lights and excellent cocktails, as mixed by the dashing, velvet blazered Pierpaolo Monaco. They are a lesson in Oscar Wilde, dandyism and hard liquor. There's a twist to everything. Be sure to soak up the excess with scrumptious nibbles like artichoke croquettes, truffle infused arancini and spicy padron peppers.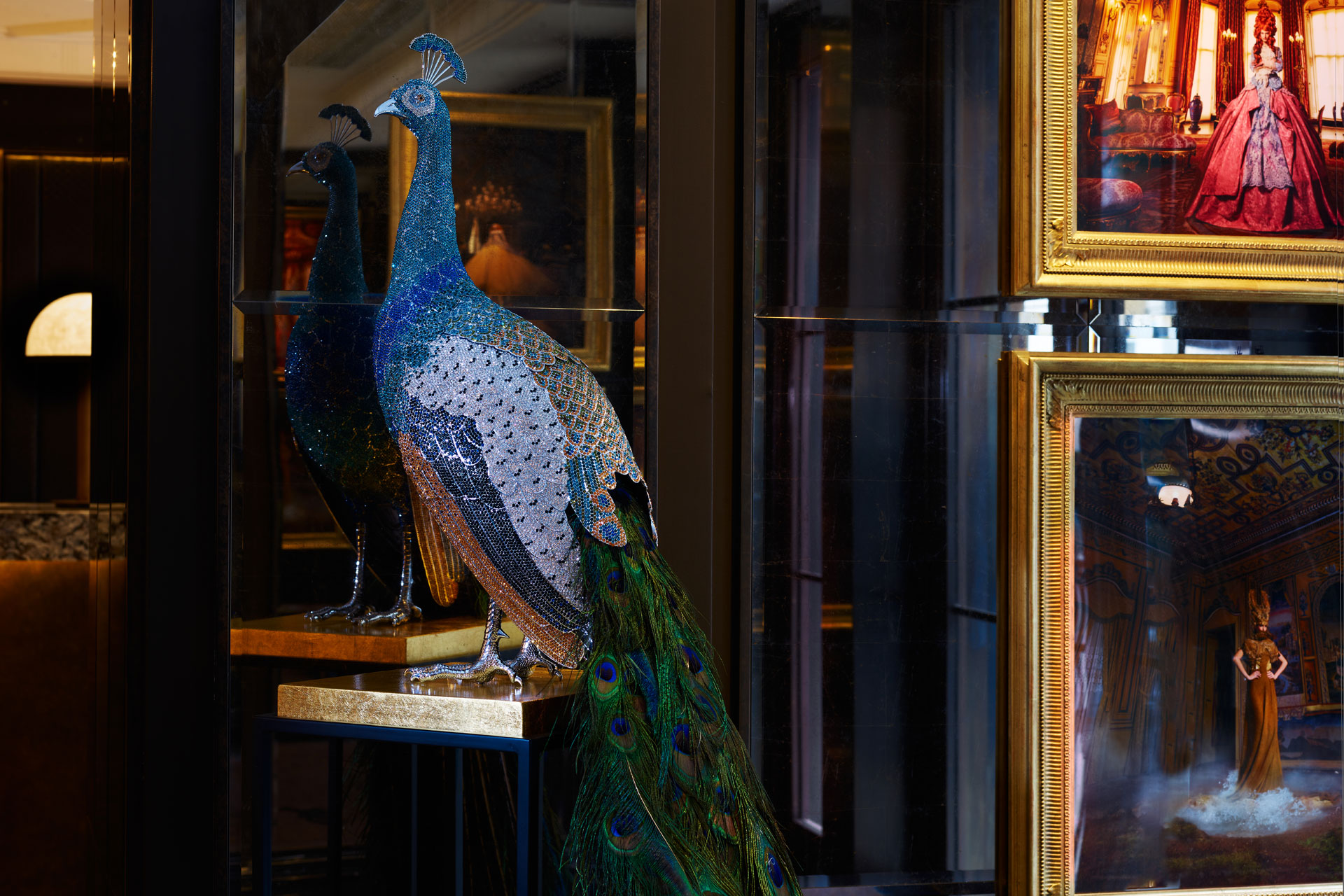 It's a masculine room but that's not to see it's hard-edged. It's sophisticated and luxuriant, like the inside of a dandy's walk-in wardrobe. Lampshades are made from pleated silk, seats covered in printed velvet and leather and marble, brass and glossy timber are the accented materials. This thoughtful curation continues through to the 172 rooms and suites, some of which are bijou, others boasting freestanding marble bathtubs, two of which are absolutely stunning suites with tiny terraces to boot.
THE FINAL WORD
Just when you think surely London has enough exciting hotels, along comes another. The Mayfair Townhouse is pitched at that sweet spot between the ultra-glam grande dames and something far more relaxed but not compromising on style or substance. You definitely won't want to come here with granny for tea and scones, but then we bet Oscar Wilde never did either – and who would you rather hang out with?
BOOK
Rooms from £252 | 27-41 Half Moon Street, London W1J 7BG | +44 20 8138 3400 | themayfairtownhouse.com