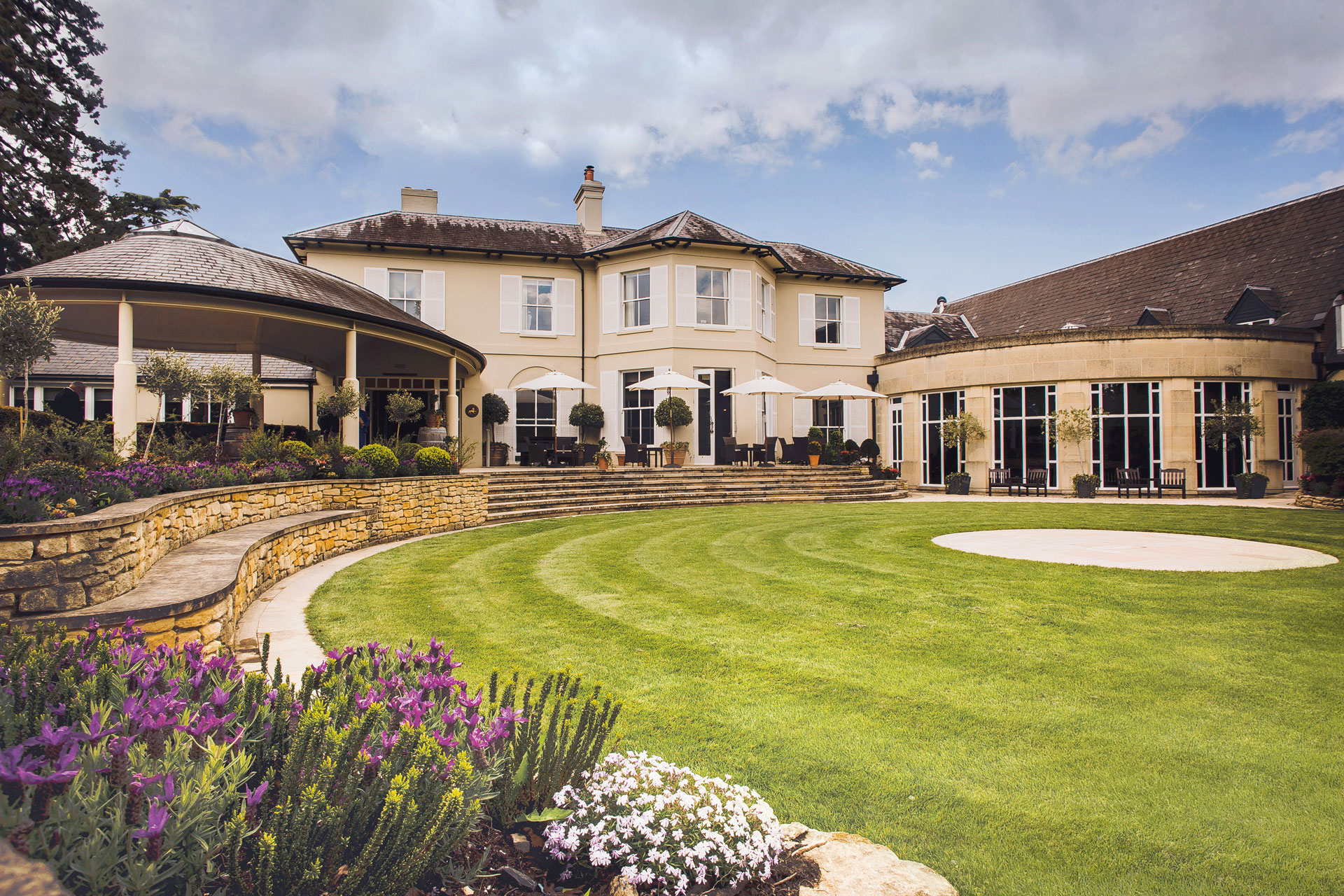 Review: The Vineyard Hotel & Spa
---
A homage to wine with a stellar food and spa offering
Just an hour's drive from London lies an oenophile's paradise. Part of the Pride of Britain Hotels group, The Vineyard Hotel & Spa in Newbury is a 'temple to Californian wine', with an impressive collection of a whopping 30,000 bottles of wine. But that's not the only reason to visit this hotel: there's also an idyllic spa, a 3 AA Rosette restaurant and luxurious bedrooms to flop into afterwards – many with outdoor terraces overlooking the adjacent Deanwood Park Golf Course.
STAY
The Vineyard is housed in a former 18th century hunting lodge, which was bought by current owner Sir Peter Michael in 1996. Two years later, he relaunched it under its current name, inspired by his love for wine – a love which led him to open his own vineyard in Napa, California.
Located just a ten-minute drive from Newbury station, Peter's Berkshire hotel is perfectly placed for a weekend getaway from London. It has the feel of a Georgian country home, with perfectly preened gardens and opportunities for walks nearby.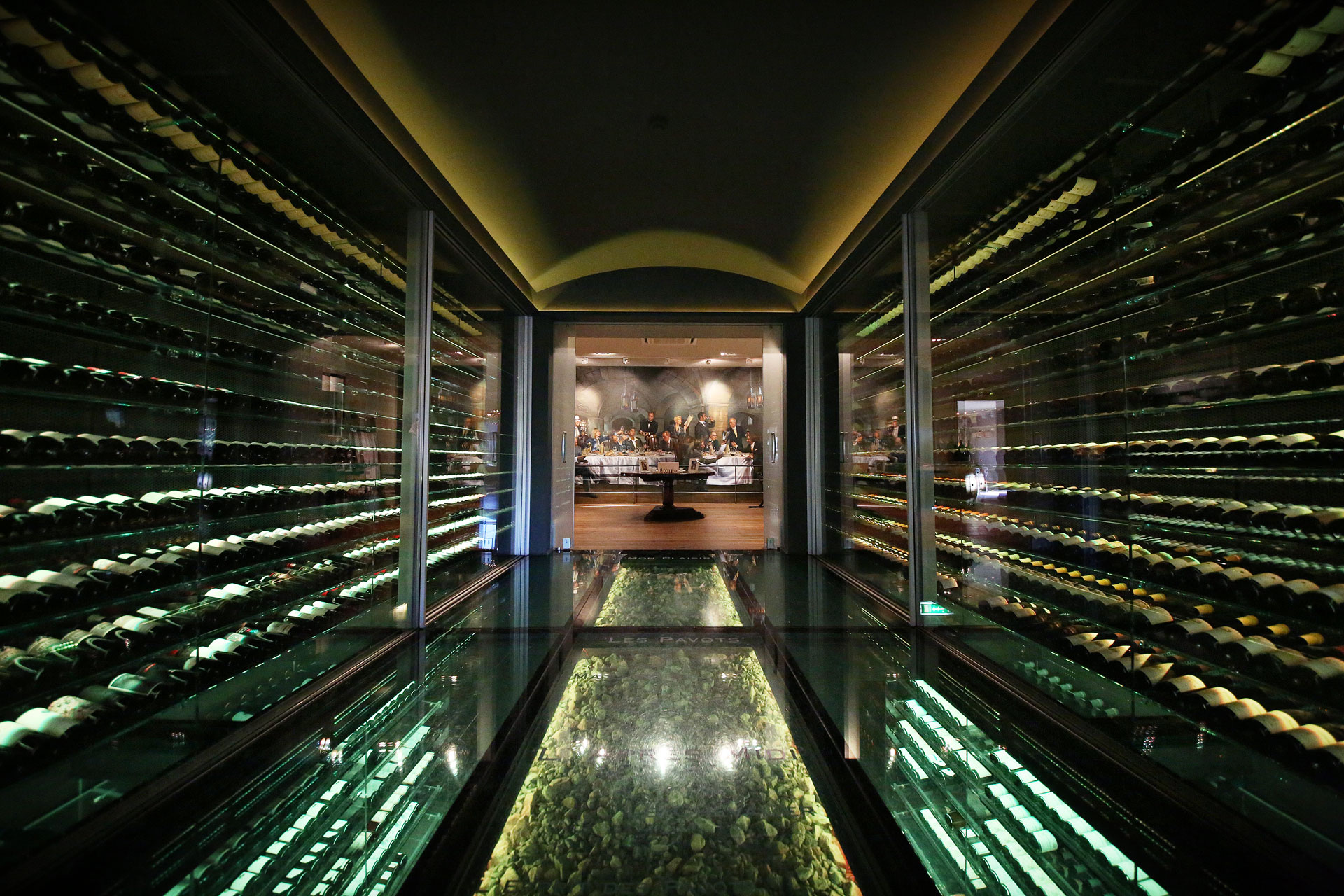 From the moment you arrive at The Vineyard, the wine theme is evident. Stroll through the lobby to find a glass-fronted corridor illuminated with blue and green hues: home to endless bottles of wine, continuing to the main cellar visible beneath the glass floors. Keep walking, and you'll reach a giant mural called The Judgement of Paris, which depicts a blind tasting where wine critics discovered they had ranked Californian wines higher than French – unthinkable in the 1970s, apparently. It was this event that inspired Sir Peter to set up a vineyard of his own.
Bedrooms here range from Luxury Doubles to Grand Suites, all named after different wines and featuring classic, stylish décor with neutral colour palettes peppered with pops of colour. The Atrium Suites are a good in-between option, complete with peaceful outdoor terraces, bathrooms decked out with marble baths and REN products, and huge cloud-like beds.
EAT
Chef Tom Scade – who trained under John Williams MBE at The Ritz – heads up the restaurant, which focuses on wine-friendly British fare. Begin with the crab tortellini, a labour of love for Tom who makes the pasta by hand every day, or the burrata – jazzed up here with a unique mix of blood orange, fennel and almond.
For the main event, there's a range of meat and fish dishes served with seasonal vegetables. At the moment, that includes roasted quail with wild garlic and celeriac, Hereford beef ribeye with wild watercress butter, and Cornish turbot with asparagus. For the veggies, there's a nut roast with kohlrabi and celeriac sauce, or grilled artichokes flavoured with feta and parsley. The hispi cabbage side dish is also a must. Finish with the apple and caramel mille feuille or, if you have space, get stuck into the cheese board, which serves up a range of local cheeses. You can't go wrong with cheese and wine.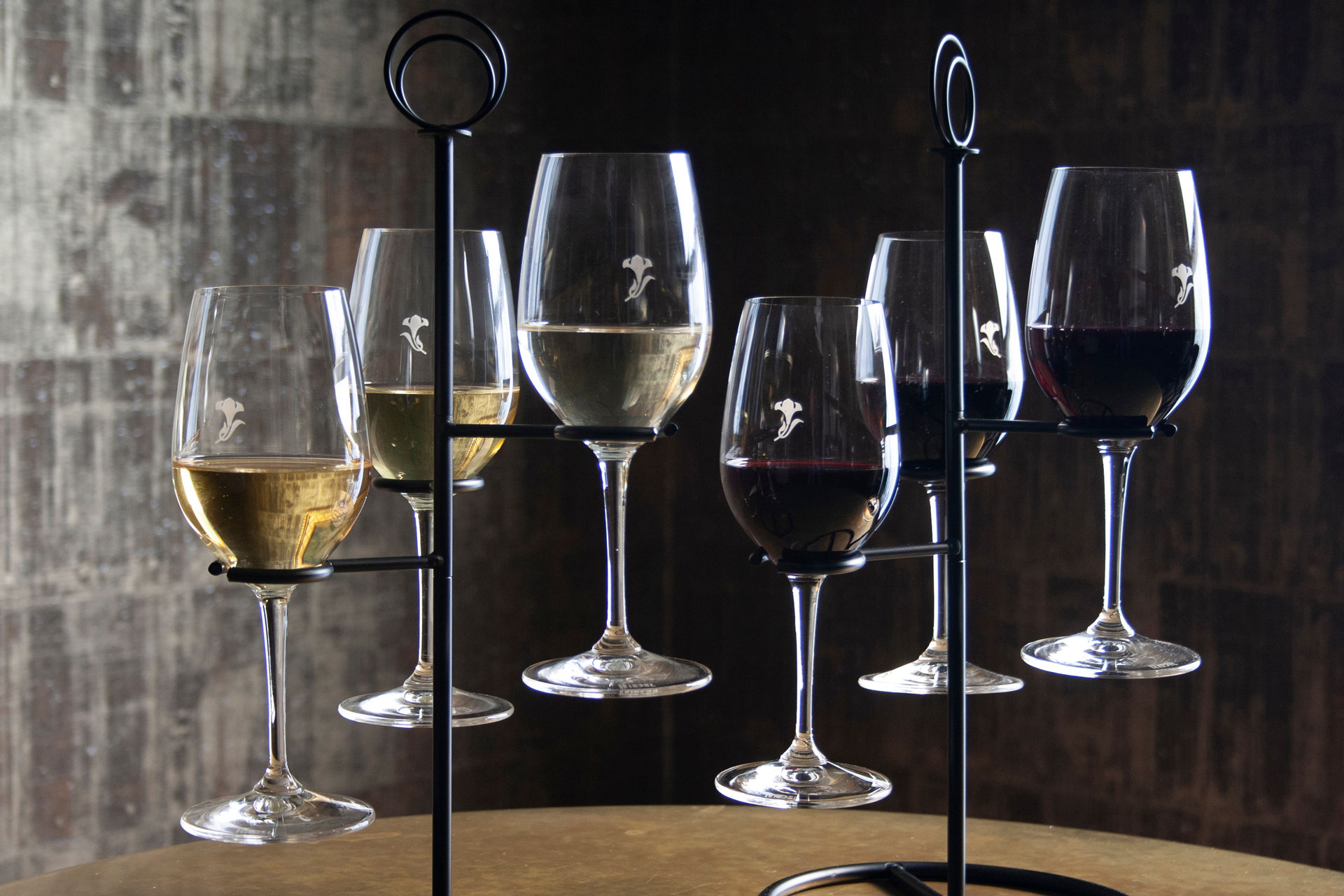 Of course, wine is a fundamental part of the meal too. Opt for one of the wine tree stands, where your sommelier will pick a glass to pair with each course – complete with little envelopes containing notes on each. If you fancy yourself a bit of a connoisseur, test your own palate and try to identify each without looking, otherwise you'll be given an in-depth description from your sommelier. For those who prefer to choose their own, there's an extensive 'Long List' which features bottles from all over the globe, including many bottles from The Peter Michael Winery.
Equally delicious is The Vine Bar's all-day menu, a more relaxed affair focused on small plates. Highlights here include an aubergine parmigiana served inside an aubergine, suckling pig croquettes, grilled sea bream with lemon dressing and piri piri chicken thighs.
If you fancy a little break from the vino, the bar also serves up an excellent cocktail menu. On a summer's day, an Aperol Spritz on the lawn is a treat; on a cosy evening, hole up inside for a whisky-based tipple.
DO
After all that eating and drinking, you're going to need a lie down – and where better to be horizontal than on a spa lounger? The Vineyard's spa is an oasis of calm, the main area being a domed, glass-walled, plant-bedecked space with a pool and jacuzzi, with a circular staircase leading down to a sauna and steam room. There are also four treatment rooms offering everything from pedicures to hot stone massages, all of which will be tailored to your own needs.
Relaxation is the order of the day here – but, for guests who fancy venturing out, there's lots to explore nearby. West Berkshire has some beautiful walks, including the Kennett Canal Walk and the Lambourne Valley Way. Downtown Abbey fans, meanwhile, can visit the nearby Highclere Castle for a guided tour – or, in the other direction, you have Donnington Castle, a ruined medieval English Heritage site. Alternatively, continue the booze theme with a trip to West Berkshire Brewery, where you can see behind the scenes of the beer brewing process.
THE FINAL WORD
Wine tasting meets spa retreat at this charming hotel. Whether you're an aficionado or a newbie to the world of wine, you'll leave with some new knowledge, feeling well-rested – albeit a little hungover.
BOOK
Main image: Helen Sarah
READ MORE:
Best Restaurants in Reading / Hotel Review: Hyatt Regency London – The Churchill