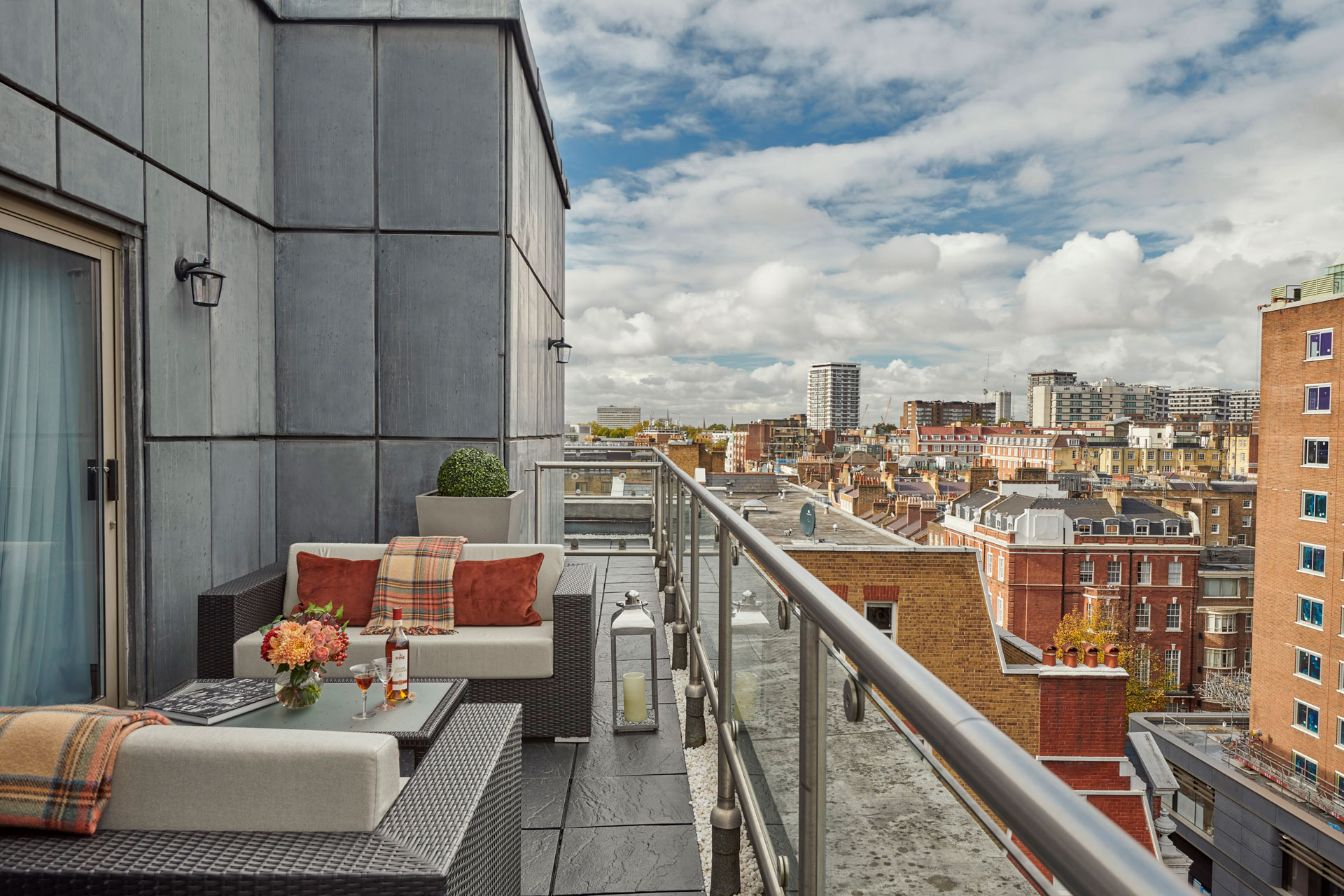 Hotel Review: Hyatt Regency London – The Churchill
---
A West End hotel fit for a prime minister
As London hotels go, it doesn't get much more British than Hyatt's Portman Square outpost. It's a homage to one of the most famous Brits of all time, Sir Winston Churchill, who served as Prime Minister twice, including throughout the Second World War. The hotel first opened in 1970 as a homage to Sir Winston Churchill, and has been managed by Hyatt since 2004. Over the years, it has become a stalwart on the London hotel scene. C&TH checked in to find out why.
Hotel Review: Hyatt Regency London – The Churchill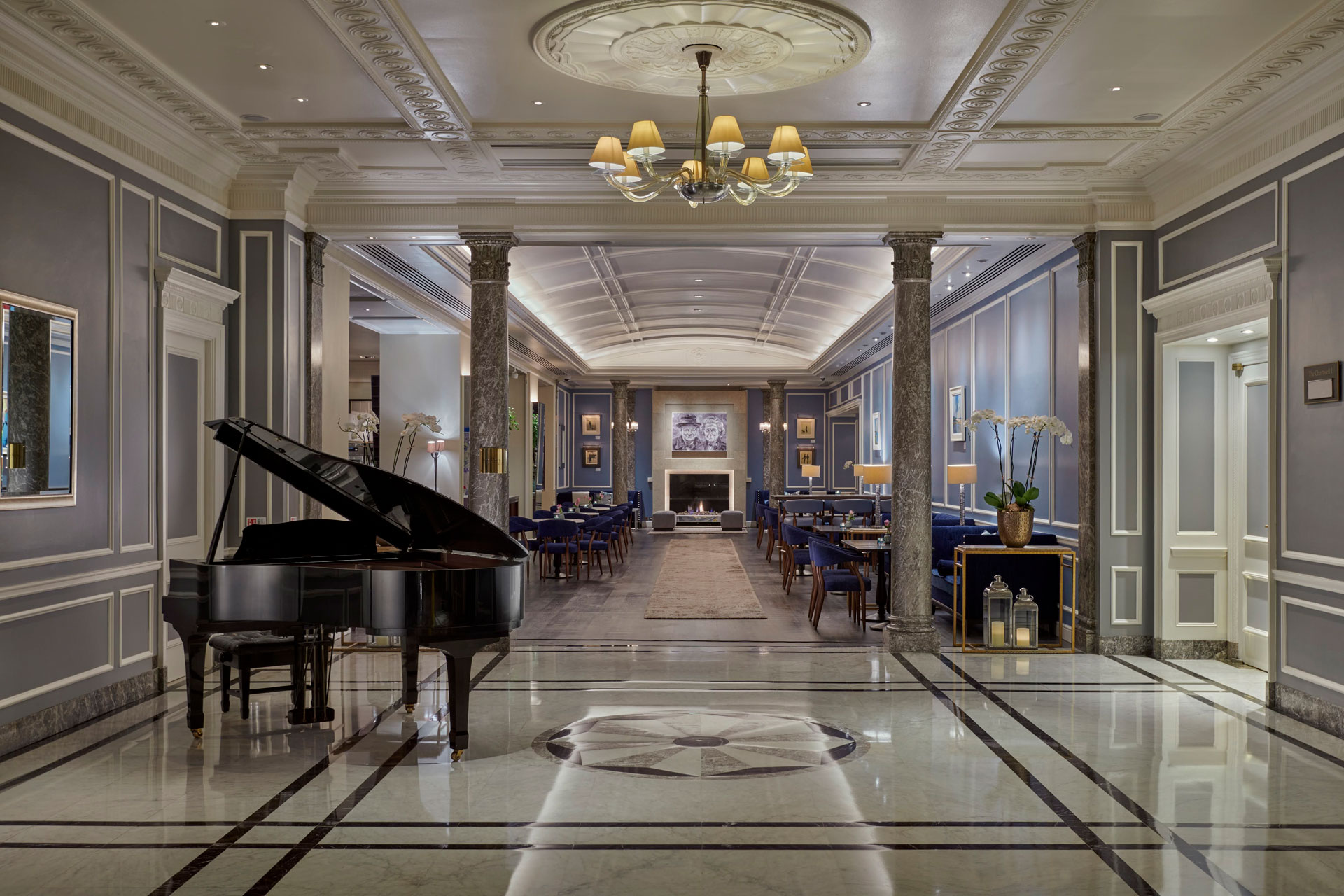 STAY
Despite its central location just minutes from Oxford Street, the hotel has a calm feel to it, with many rooms overlooking the pretty Portman Square. Décor is polished throughout, with the Churchillian touches giving it a historic edge. Artefacts from the Prime Minister's former home Chartwell House – provided by the Churchill family – are dotted around, alongside reproductions of his love letters to his wife Clementine.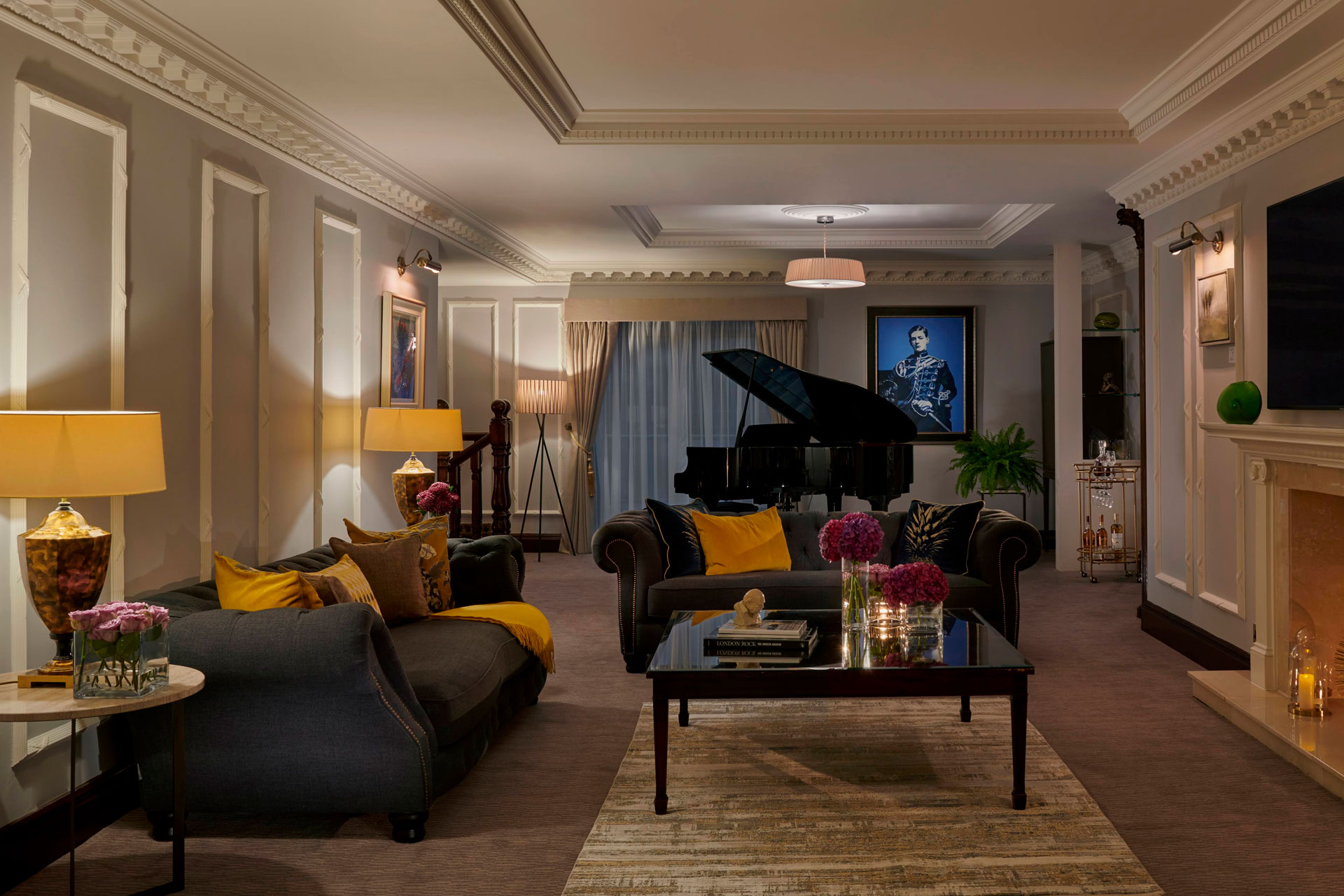 There are 440 rooms including 50 suites, which range from family rooms to the ginormous Churchill Residential Suite, which C&TH was lucky enough to experience. Among the largest suites in the capital, the 3,500 square foot space features four bedrooms, a ten-seater dining room, a study and a kitchen. It's the kind of space you could imagine royalty and world leaders staying in – and, in fact, it's reportedly where the Obamas stayed during the London Olympics. All rooms have ensuite bathrooms equipped with Molton Brown toiletries, and two open onto balconies which overlook the city skyline. A grand Offenbach piano sits proudly in the living room, while the study features a mahogany desk and Chesterfield leather armchair. Décor is classic yet grand: think dark wood panelling and marble bathrooms, with hues of grey and blue peppered with pops of colour and gold accents. The suite also features an impressive array of art, with pieces curated by the Thompson Gallery alongside the hotel's own private collection, which includes artwork by Winston Churchill himself.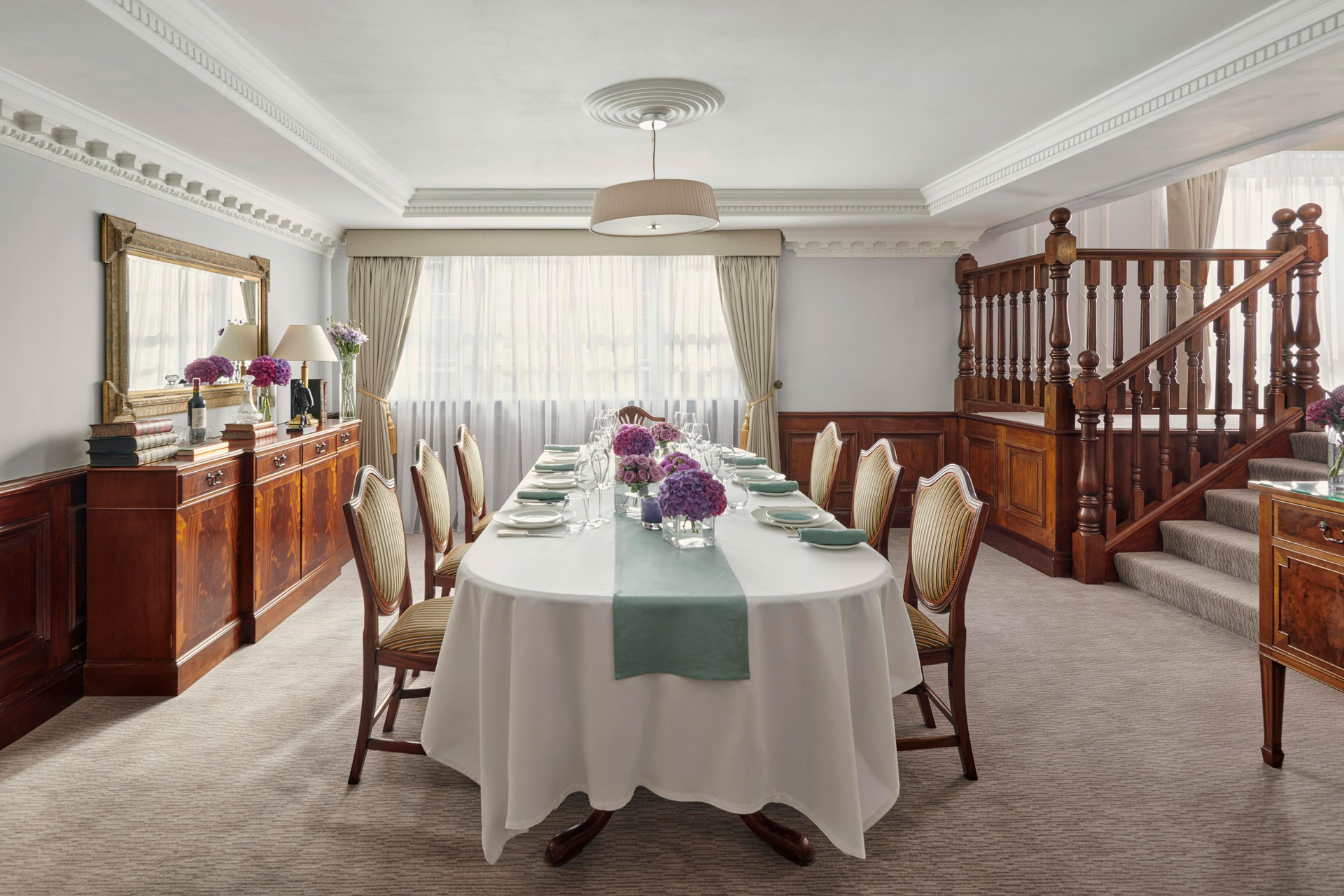 In terms of other room categories, the entry-level options are stylish yet simple, best suited to business travellers or visitors who will be spending time out and about exploring. The suites are significantly more spacious and colourful, ideal for longer stays.
DO
Hyatt Regency London – The Churchill is perfectly suited for travellers keen to explore the city. There are plenty of museums and galleries nearby, such as the British Museum, the Wallace Collection, and, for history buffs keen to immerse themselves in Churchill even more, the Churchill War Rooms, which sheltered the Prime Minister and his wartime government during the Blitz. If shopping is more your forte, stroll down to Marylebone Village, a hub of independent stores and neighbourhood cafes, with a farmer's market every Sunday. Selfridges is also just down the road. And for families, attractions such as Madame Tussauds, Regents Park Zoo and the Diana Memorial Playground are all nearby.
Within the hotel itself, you'll find all the amenities you'd expect from a five-star property. There's a gym and private treatment rooms where you can book spa therapies, plus guests have exclusive access to the tennis court in Portman Square Garden. The Regency Club Lounge, meanwhile, is helpful for those who need to work during their stay, with meeting rooms and all-day complimentary snacks and refreshments.
EAT
Foodies will be well catered for at the hotel's excellent restaurant, The Montagu Kitchen. Headed up by Executive Chef Roger Olsson, it offers modern British cuisine, with traditional dishes given exciting twists. The menu is presented as a story, with a sharing plates format. Kick things off with some bubble and squeak bites from the Prologue section: deep fried, crispy parcels of vegetables topped with mustard mayonnaise, alongside some rosemary sourdough and whipped pumpkin seed butter.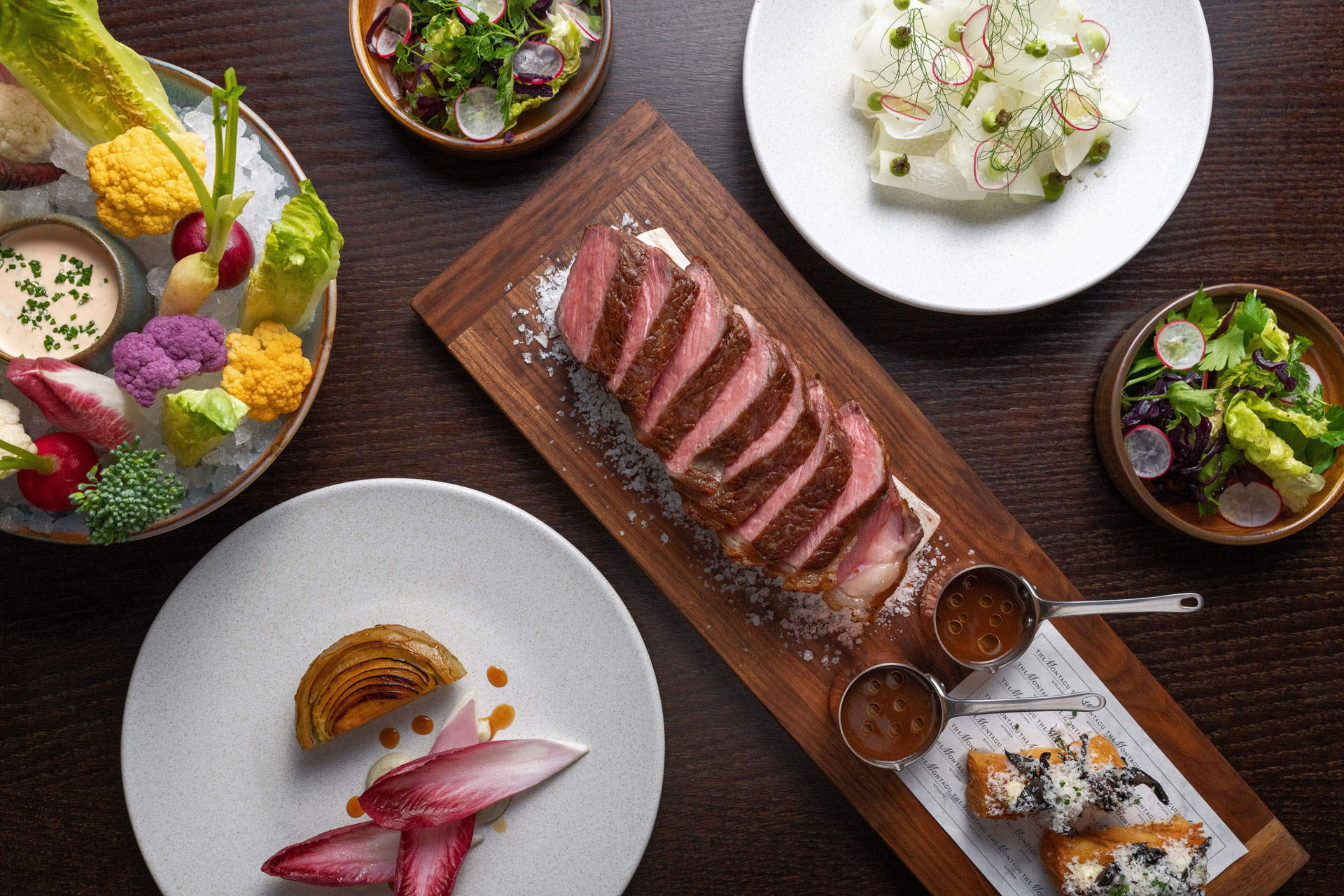 Next up: some vegetable-based dishes from Chapter I – Harvested. There's a light kohlrabi salad with a fresh cucumber dressing, peppered with capers and bronze fennel; and a reinterpretation of the classic Welsh rarebit dish: grilled and salted leek served with a twice baked Lancashire cheese soufflé. From Chapter II – Hooked, the pan-fried scallops are a must, served in the shell and topped with hazelnuts. Highlights from the last chapter, Farmed, include the lamb cutlets and the Carver duck served with spiced honey braised red onion and yoghurt. End on a sweet note with the signature Sticky Toffee Pudding, designed to be shared between two.
The Churchill Bar & Terrace, meanwhile, is the perfect spot for a pre or post-dinner cocktail. Inside there's a lounge-style, art deco bar area with velvet booth seating and original photographs of Churchill and his wife – plus the aforementioned love letters, while outside sits a leafy terrace where you can enjoy drinks, light bites and premium cigars. The innovative new cocktail menu is designed to work in harmony with the environment, made using responsibly sourced ingredients. The Be Hive, for instance, is a mix of hibiscus, Amber gin and local honey served in a beeswax cup, while the Wasteless Martini is made using the external fennel leaf discarded in food production.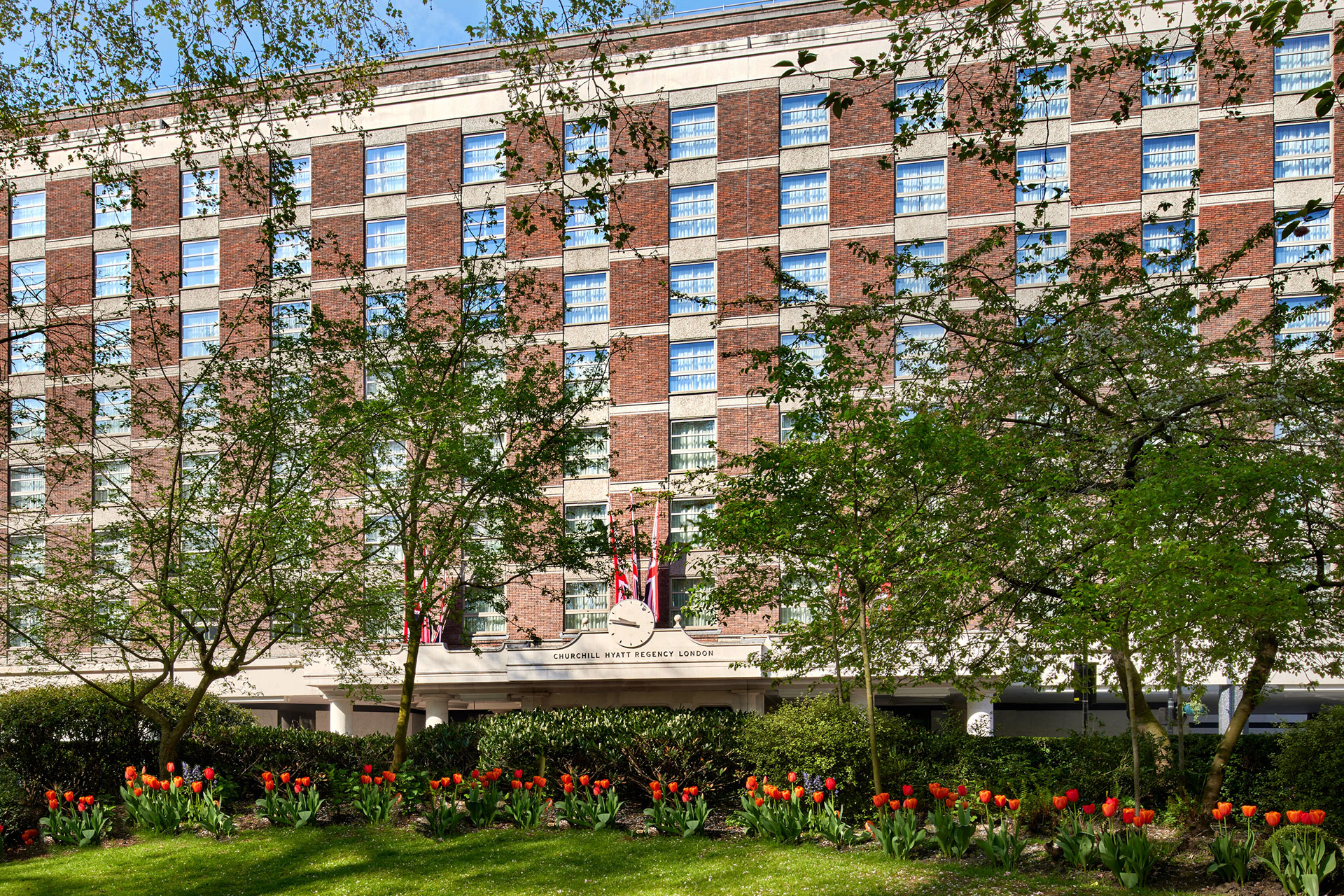 THE FINAL WORD
Major chain hotels have a tendency to feel corporate, but Hyatt Regency London – The Churchill is full of character. A celebration of all things British, it's a sophisticated place to stay in the heart of the capital, with plenty to offer holidaymakers, business travellers and families alike. Churchill would have approved.
BOOK
MORE LONDON HOTEL REVIEWS