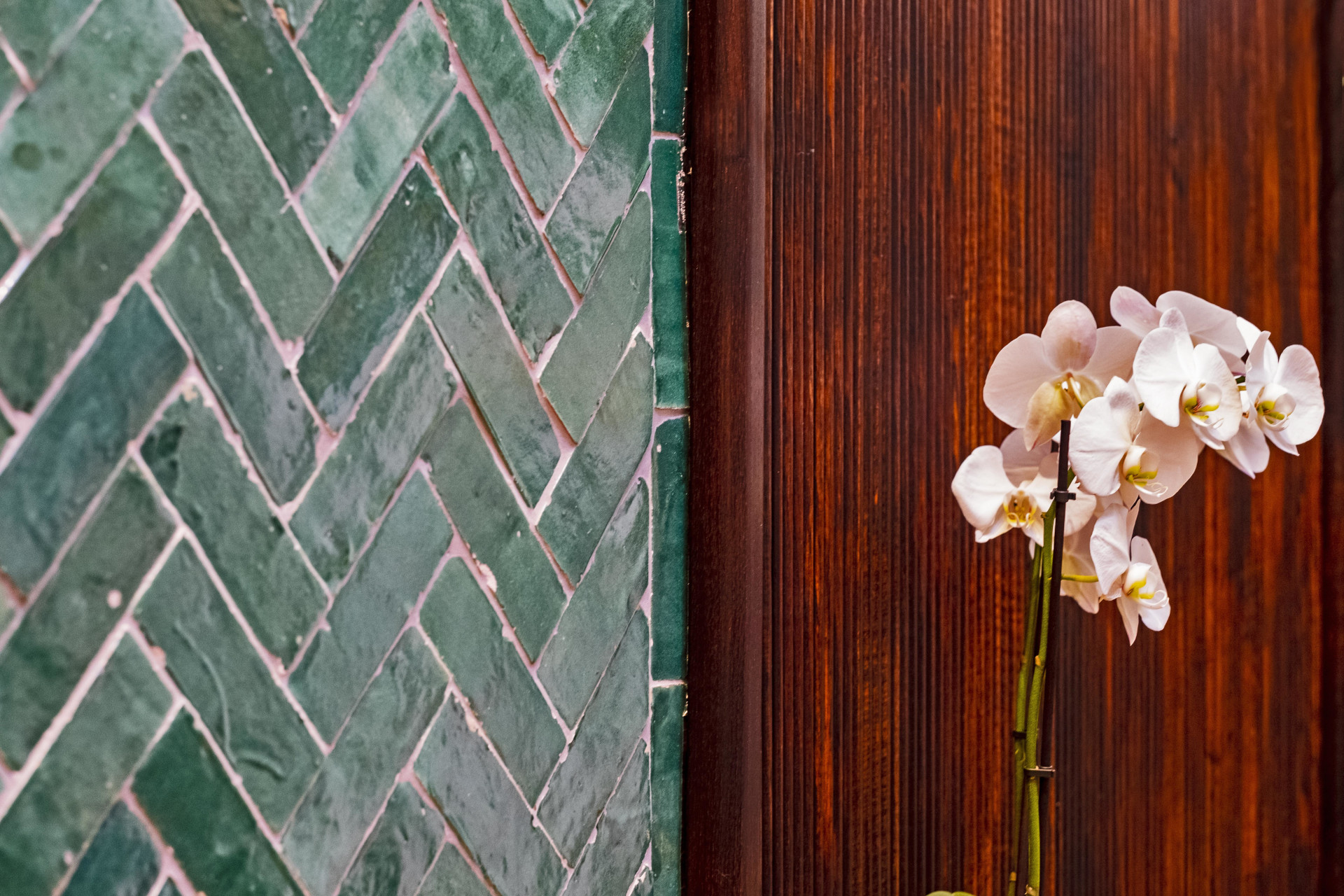 Review: Vico Milano, Italy
A luxurious city break in Milan
By Kamin Mohammadi | 2 years ago
Kamin Mohammadi finds a stylish home-from-home in Vico Milano, one of Italy's newest boutique design hotels.
Review: Vico Milano, Italy
Milan is no stranger to chic hideaways, but its newest hotel takes the concept of the bijou design hotel to a whole new level. Opened in September of this year, Vico Milano is a hotel for the new times. With just six stylish suites, a glamorous little bar, a comfortable sitting room and debonair library, this most jewellike of hotels eliminates any anxiety about overcrowded hotel lobbies or shared spaces – there is no restaurant, and the common areas feel discreetly spacious. Sitting at the end of a lovely residential courtyard off the central Corso Genova, the low-rise building with its glass panelled frontage is instantly charming, elegant and discreet – all qualities that also distinguish Vico Milano's interiors.
Built in an old factory where the famous Legnano racing bikes were produced, the hotel's conversion has taken more than two years, and it's easy to see why. The space has been ingeniously designed to take advantage of the light pouring in through the glass frontage, skylights have been opened up and the basement reception and bar area is connected to the outside by an inventive open staircase. Clean lines and modern materials keep the feeling of airy spaciousness even as the hotel's compact size makes for a cosy intimacy.
Owner Neri Baccheschi Berti has brought his sharp design eye and eclectic vision to the place, and each piece of furniture and each angle of every room has been handpicked or arranged by Neri and his architect Giuseppe Alito, meaning that every room and every corner of Vico Milano is unique. Son of hoteliers whose award-winning Castello di Vicarello hotel in Tuscany has an equally alluring design aesthetic, Neri has personally sourced Vico Milano's materials from all round the world: handmade tiles from Fez, green marble from Greece, carpets from Morocco and Iran, cabinets from China, antique wall hangings from Bali. Mixed with Italian artisanal pieces and iconic lighting by Michael Anastassiades for FLOS, the hotel gives new meaning to the word eclectic – a collection of individually picked pieces that usher you into a world where cultures, colours and materials collude to make an exceptional home-from-home.
Vico Milano is a short walk from the Duomo, the fashion district of Via Tortona and the hip canals of Navigli where Milan's trendiest gather every night for drinks. And yet, situated as it is in a courtyard which fills with delicious smells from the bakery next door in the mornings, you feel like a local when you stay here. Vico Milano is the latest incarnation of the boutique design hotel, and quite unlike anything else in the city. It epitomises true modern luxury: eclectic beauty, discretion and quiet good taste – like being in on a great secret that no one else knows yet.
BOOK
Featured image: Bernardo Conti
MORE REVIEWS:
7Pines Ibiza / Hencote Wine Estate, Shropshire / MarBella Elix, Greece