Review: Pikes, Ibiza
---
The home of Ibiza's iconic hedonistic haven
Pikes is the heart and soul of Ibizan rock 'n' roll, says Georgie Bentley-Buckle. A mega star magnet, since the 1970's, the likes of Grace Jones, Bon Jovi and Freddie Mercury have made it an elite cultural playground.
Review: Pikes, Ibiza
Where?
Buried in the hills of northern Ibiza, in a dense Mediterranean garden.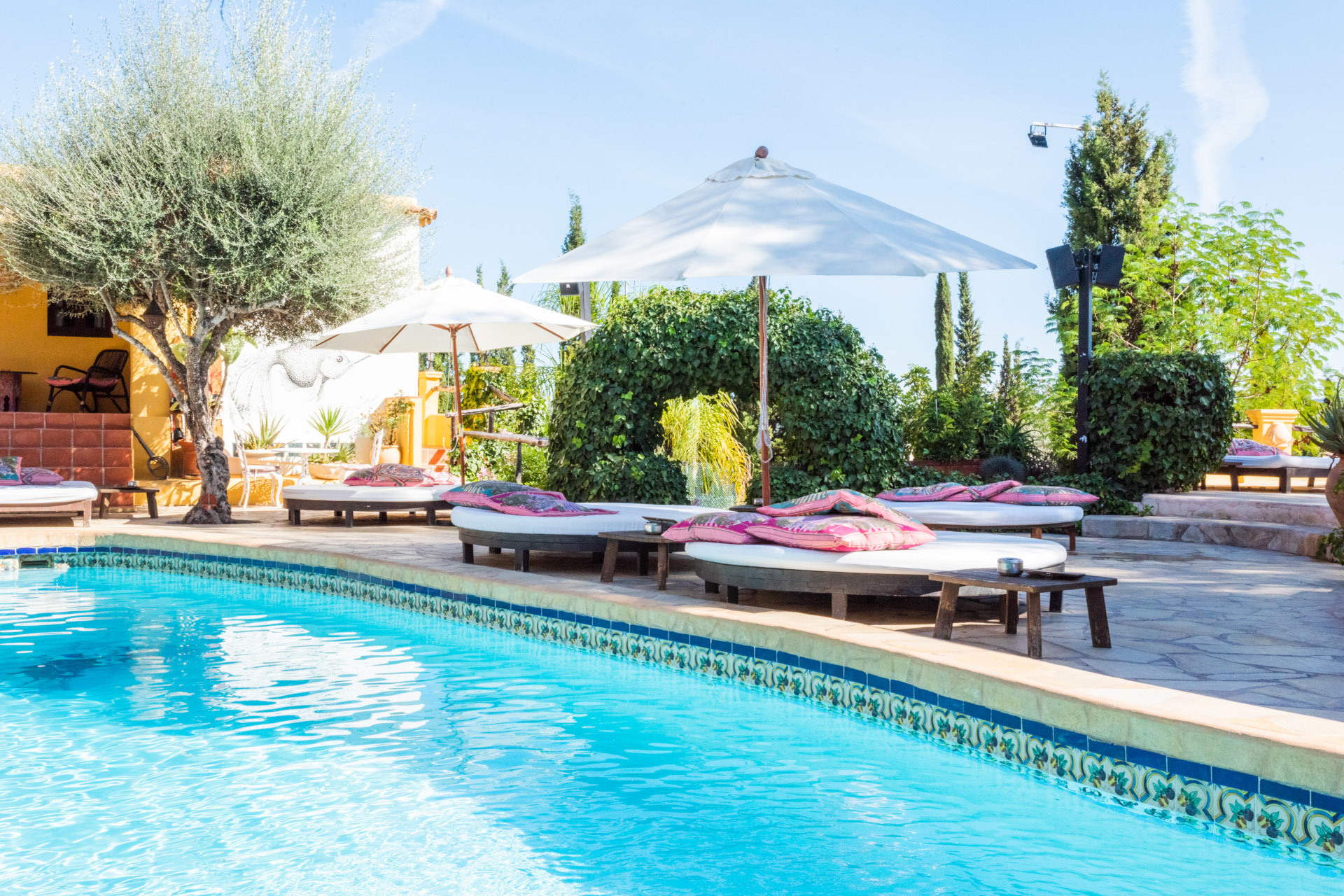 What?
A funky finca style hotel and restaurant considered an iconic Ibizan institution.
Why?
On the outskirts of San Antonio, Pikes is more than a hotel but a place where Ibiza's hedonistic persona was born. Since opening back in the 1970s by the late Tony Pike, it has become a regular hangout for some of the most famous faces, and today has a cult community who return year on year to soak up its debauched backdrop.
Polished up back in 2011, today Pikes is still one of a few places that reflects what Ibiza used to be back in the days when rock 'n' roll ruled. With taxidermy, disco balls and slightly naughty artwork greeting you at every turn, Pikes does not shy away from its renowned reputation.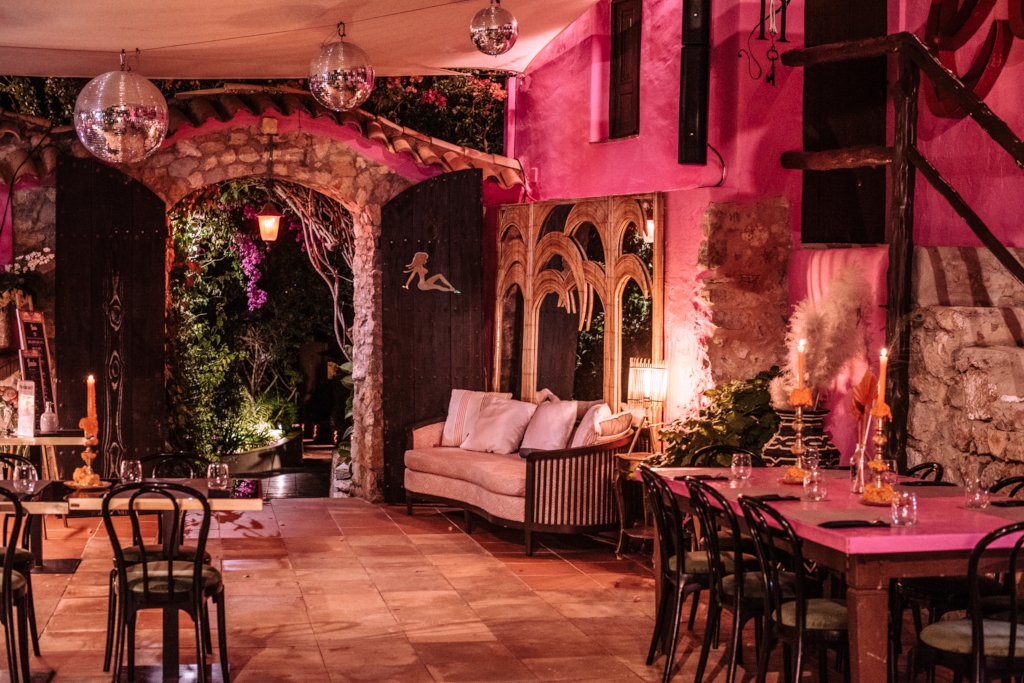 The expression 'if walls could talk' couldn't be truer of Pikes. Each of the 25 individually designed rustic rooms and suites are woven around the hot pink tennis court, sunset terrace that overlooks the Ibizan countryside, or pool – (notably made famous from Wham's 'Club Tropicana' video). Spanning from 'the original hit' Pikes Room, up to the Rockett St George Suite and the La Residencia which can sleep up to four guests with its very own private terrace and sun loungers: Pikes vouches that 'you can check in, but never check out'.
The name sake of Tony Pike's rumoured ex-lover is Pamalas: Pikes' bubble gum pink restaurant that is the embodiment of the 1970s era. The menu here reflects her love of the biggest, richest and the most extravagant dishes and indulgent desserts. True to Pamala herself, Pikes' head chef Lee Milne has created a menu in her memory. Nostalgic and comforting plates include starters of caviar with crème fraiche, foie gras or fried oysters, leading onto mains such as slow roast rib of beef with horseradish crumbs, macaroni cheese with truffle and crispy kale or the signature Pamala's Burger with house pickles and burger sauce. Whilst new this year is Pike's new 'Love Food Ibiza' LA-style all-day brunch. Expect vibrant dishes where food meets rock 'n' roll…which just so happens to be healthy too. This includes their recovery bowl: a wholesome addition for the morning after.
BOOK
Room rates at Pikes start from £140 per room in low season. For more information, please visit pikesibiza.com
MORE REVIEWS