You Can Stay In Shrek's Swamp This Halloween
In the morning, Donkey's making waffles
Airbnb has been having a lot of fun lately. From Barbie's Malibu dream house to a Hocus Pocus cottage, the rental company has been treating its guests to a series of holiday homes inspired by movies. The latest? A fairytale stay in the rolling hills of Scotland inspired by everyone's favourite ogre film, Shrek.
Airbnb Has Recreated Shrek's Swamp In The Scottish Highlands
We all know the moss-covered swamp where Shrek resides – only to be disrupted by an influx of fairytale creatures, and a very chatty Donkey. And now, it's our chance to invade. Airbnb have brought the swamp to life in the grounds of Ardverikie Estate in the Scottish Highlands, giving it a bit of a romantic makeover along the way (naturally).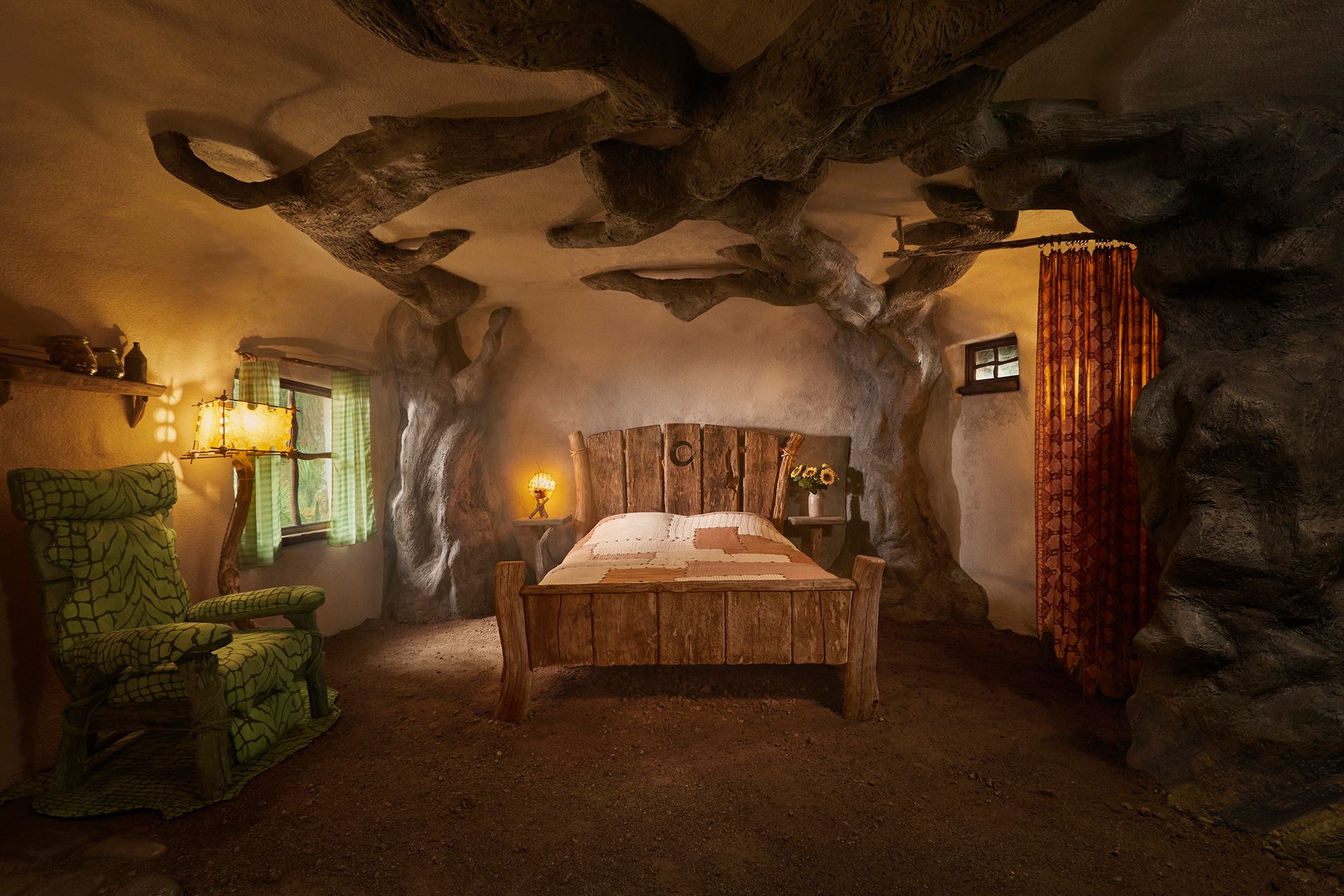 Available to book for a two-night stay this Halloween, the treehouse-like refuge comes complete with nostalgic paraphernalia from the film: 'beware of the ogre' signs, thick twisting vines and 'ear wax' candles. Guests can stay up late, swap stories… and in the morning, you'll even be treated to a plate of waffles. Staying true to the film, the bathroom is located around 20 metres away from the property, ogre-style.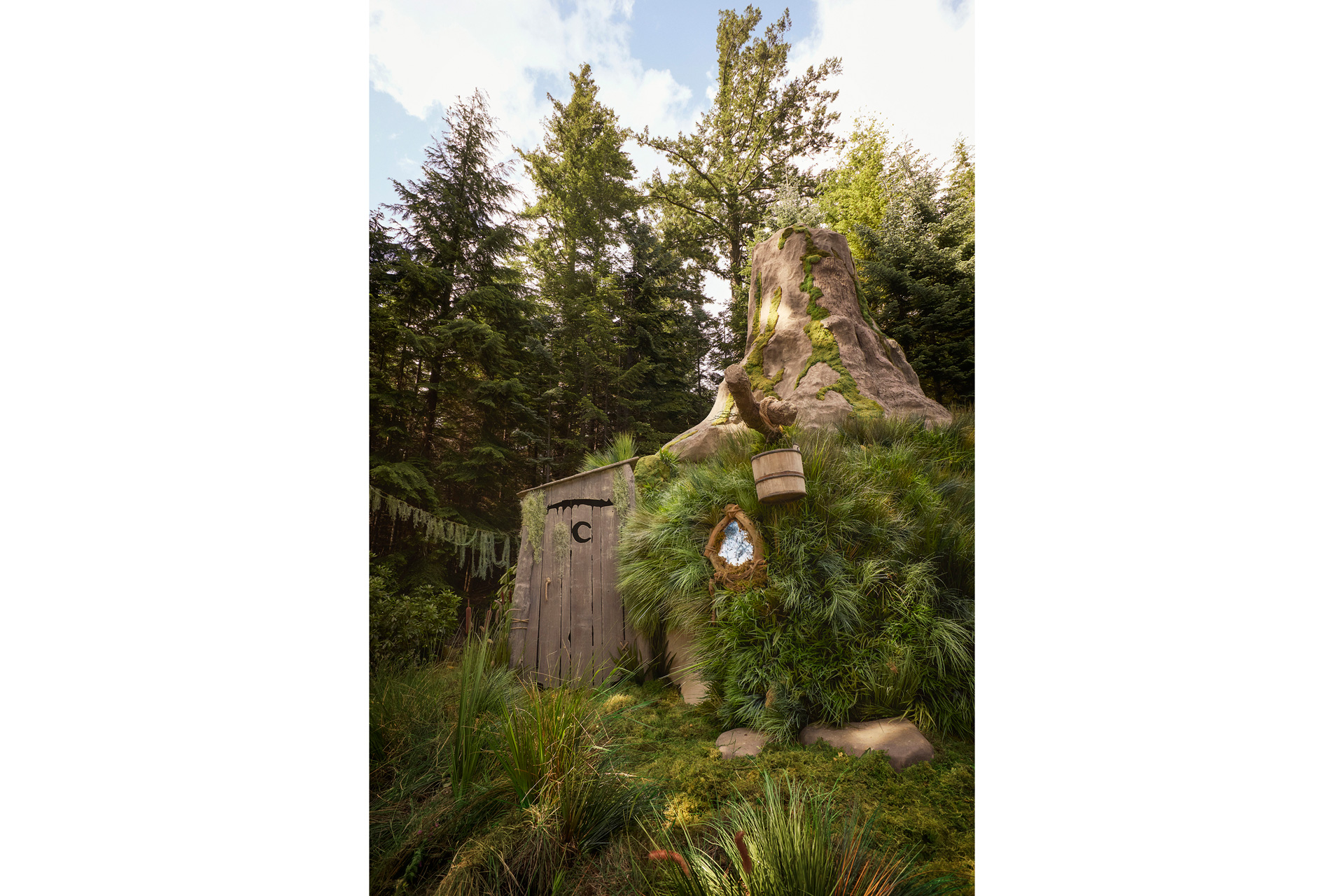 Alongside the novelty factor, it'll be a peaceful weekend in the middle of nature (no Lord Farquaad or pitchforks). As the description reads: 'Nestled deep within the forests of the Scottish Highlands and accented with the cozy comforts Shrek has accumulated over the years, the swamp offers a retreat like no other. This mud-laden, moss-covered, murky-watered oasis is a perfectly snug spot to escape from village life and embrace the beauty of nature.'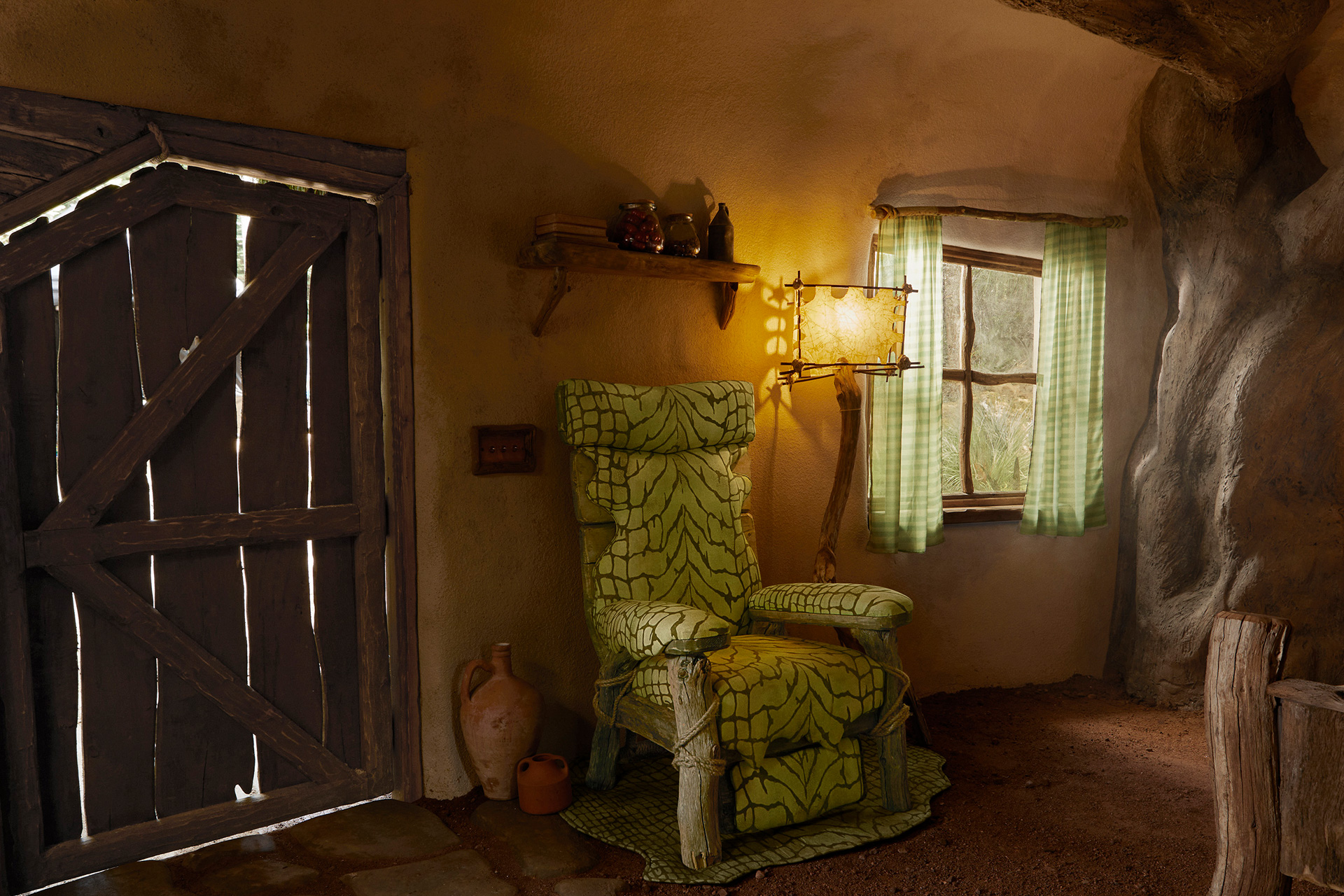 Better still, it's absolutely free – you'll just need to make an Airbnb account and have a government-issued ID to hand. The property is available for a specific two-night stay from 27 – 29 October for up to three guests, with booking opening at 6pm on 13 October. Travel to Scotland is also not included, so you'll need to make your own way there. 
Book at airbnb.co.uk