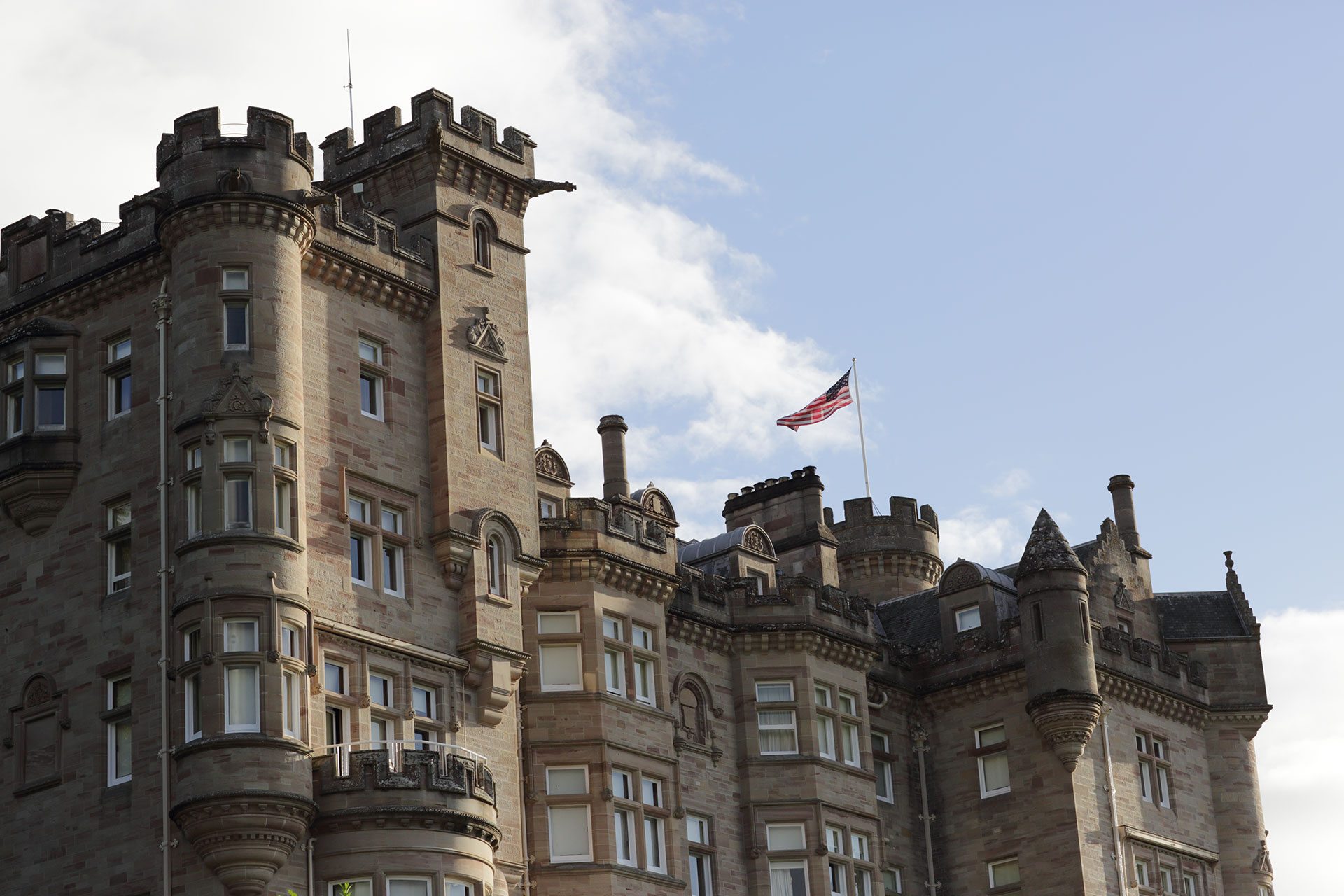 Skibo Castle: The Gem of the Scottish Highlands
---
Learn more about one of the world's most prestigious private members' clubs, the Carnegie Club Skibo Castle...
Lucy Cleland toasts the haggis and does an eightsome reel at the uber exclusive Carnegie Club in the eastern Highlands. Read her full review here for a peek into one of the most prestigious private clubs in the world, Skibo Castle…
Skibo Castle: The Gem of the Scottish Highlands
Say Skibo Castle and, most obviously, the doomed nuptials of the world's biggest songstress, Madonna, spring to mind. It was at Skibo, amongst its breathtakingly beautiful 7,000-plus acres of lochs, woods, pastures and golf course, nestled on the edge of Dornoch Firth, and the 20-bedroom castellated mansion that the Material Girl married British film director, Guy Ritchie, in a covert operation that MI5 would have been proud of.
They don't often hold weddings, Peter Crome, managing director assures us during our visit, but they do try and pull out all the stops for their members. And this place is definitely all about the 400-strong members (they're looking to recruit more, so if you're in the money…). During our brief weekend visit, we tasted a bit of what it would be like to be 'in the club', and, let me tell you, it's knock out.
In the Club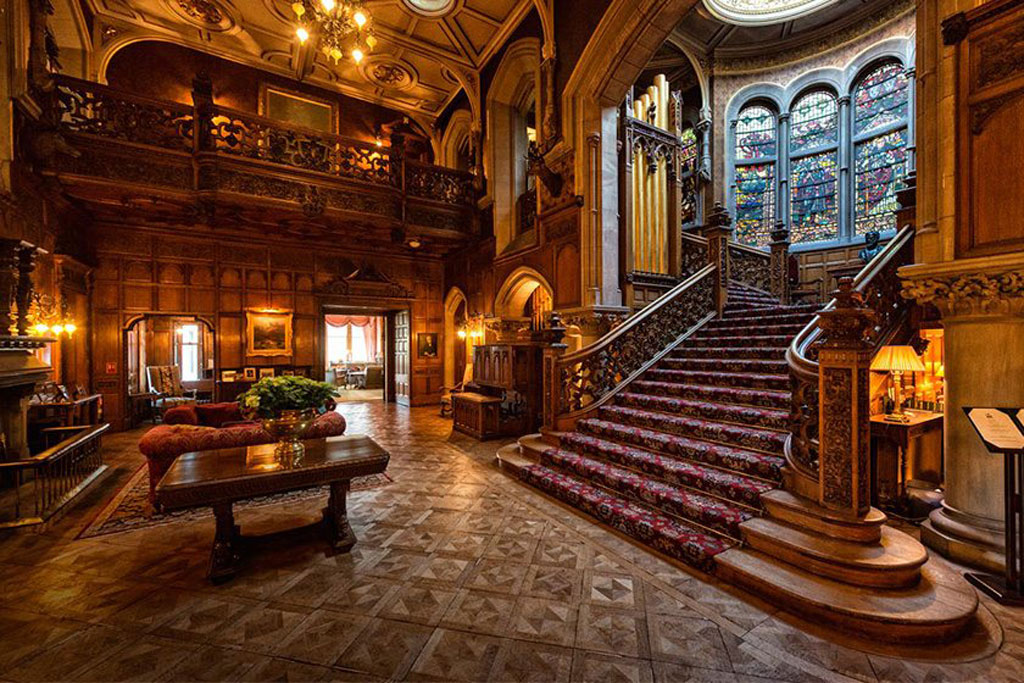 Firstly, a bit of background. Skibo Castle was the home of one of the world's richest men of his time, the steel magnate and philanthropist, Andrew Carnegie. Carnegie was born in Dunfernline but his family moved to the United States when he was 13, to escape the economic depression of 1848. In 1898, to have a foothold once more in Scotland, Carnegie bought Skibo and set about a multi-million pound renovation, in part as a legacy for his daughter. It remained within the family until 1982, before being sold to hotelier Peter de Savary. Now it's privately owned by another mega-rich American, who wants to remain low-key.
With Peter at the helm (his credentials are suitably impressive: he counts Chewton Glen, the Savoy and St Andrew's as hotels that have stood and prospered under his watch), Skibo is a one-off. There is nothing to compare with it in the UK. Of course, there are Scottish estates, with shooting, fishing, golf, riding, quad biking and all the other country pursuits you'd expect, but the key to Skibo is that it really feels like you're at the most spoiling country house party.
Members are made up of around 40 per cent Brits, 40 per cent Americans and the rest mostly European, with an average member age of 47. The Russians and Chinese have not yet landed. Children are welcomed with open arms (there is an excellent outdoor and indoor Play Barn for young ones). Rules are relaxed (the only one being a jacket and tie for men at the hosted dinner on Saturday night, more of which later). Champagne is on tap anytime of day.
Wake to the Sound of Bagpipes
The rooms – we were in Margaret Carnegie's room (Carnegie's daughter) – are splendidly baronial, but pretty and superbly comfortable, with pond-deep baths, fresh fruit bowls every day and a hot water bottle left on the pillow at night. There are also beautifully appointed lodges scattered throughout the grounds where families can hole up and a world-class golf course which attracts a host of golfing luminaries.
Days start with an awakening by a lone bagpipe player walking around the castle in a kilt (there's nothing so atmospheric as the sound of bagpipes, even at 8am with a hangover).  Breakfast – amid organ-playing and cheery 'hellos' and 'good mornings' from your fellow guests – is homemade granola (three types), fresh croissants, homemade jams, kippers, kedgeree… whatever your heart desires. Peek out of the window to the immaculate front lawn outside and there will be a falconer and his three splendid birds. Lily the barn owl is a real dear.
Then the day unfolds however you want it to, but it's centred around the great outdoors. Book a clay pigeon shooting lesson with the saintly Colin, who is so charming and encouraging that I actually hit a couple of clays or canter up grassy verges and across fields on fine steeds. Then call one of the fleet of snazzy black Range Rovers to drive you down to the clubhouse for an all-American inspired lunch (burgers, homemade hotdogs, chicken burritos etc), but make sure you walk the mile or so back to the castle to work it all off. Settle in the drawing room in front of the fire with a book and a glass of champagne and before you know it tea's arrived: dainty cucumber and smoked salmon sandwiches and cakes galore.
Supper, Singing and Reeling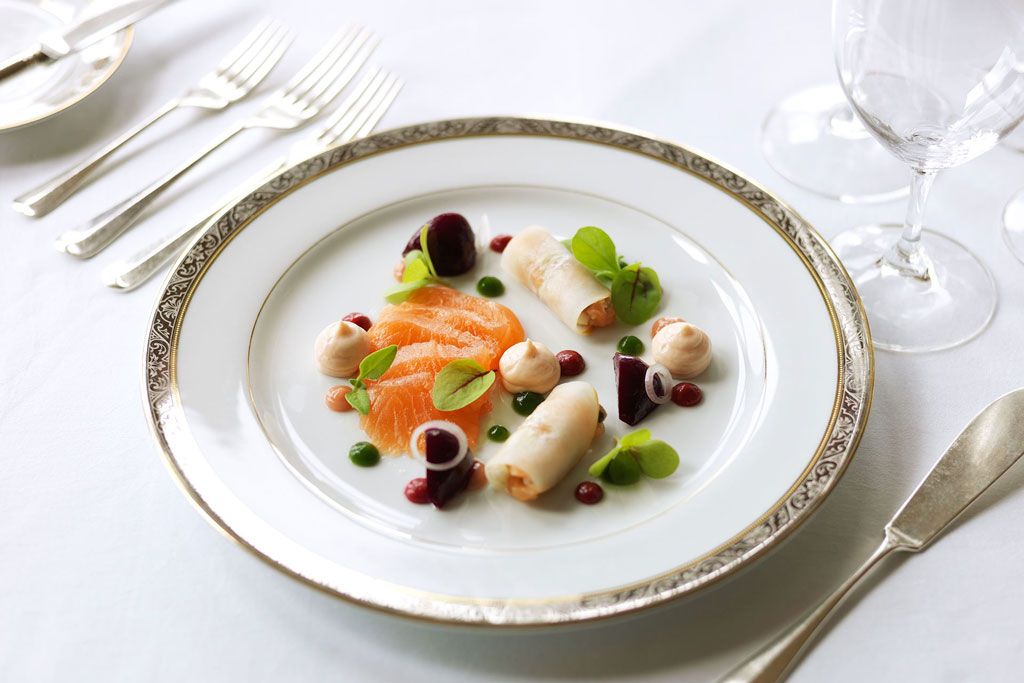 It's at the hosted Saturday night dinner though that you really see the difference between Skibo and its hotel counterparts. Get dressed up and head down to the drawing room for cocktails. Your host for the evening, local Scotsman Alan Grant with his purple suit, grey corkscrew locks and twinkly eyes, will then gather you in the great hall for a toast to the haggis, before ushering you into the pannelled dining room. Guests are seated (not next to spouses) around one huge table, bedecked with silver, candlelabras and endless crystal.
After Scottish smoked salmon, Scottish beef and a warm chocolate caramel tart (you've gathered that you won't want to be dieting here), the real fun begins: the ceilidh. Mary, the indomitable dance coach, will have you doing the Gay Gordon and Strip the Willow before you can say 'wee dram'. I've never had so much fun being hurled around a room. And if you're still standing, it's time to gather round the grand piano for more whisky and a good old-fashioned sing song.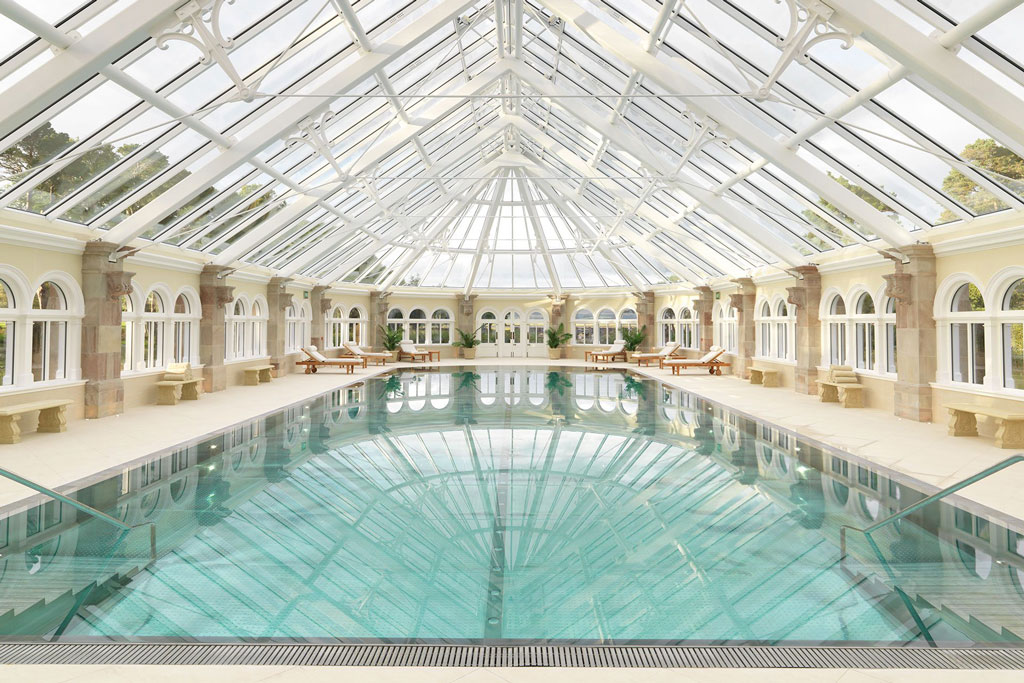 The only option the next day is to head to the spa and lie prostrate for a sleep-inducing full body massage, followed by a swim and steam in the heavenly pool house. I think I need to change jobs…
Top Tips
Eat: Haggis, Scottish beef and Scottish smoked salmon
Drink: As much champagne as you want
Visit: The nearby long sandy beaches of Dornoch
Buy: Johnston's of Elgin cashmere, anything tartan
Do: As much as possible outside: golf, riding, shooting, walking or fishing
Book It
If you want in, you'll have to cough up a one-off joining fee of £30,000 (you can enquire about membership to the Carnegie Club here), plus an annual membership charge of £9,000, plus a mere £1,500 per night when you do actually stay. Worth every penny, we say… 01862 894600 | carnegieclub.co.uk
DISCOVER MORE:
 London's New Private Members' Clubs: A Guide / London's Most Luxury Gyms / The Best Services We've Heard About by Word of Mouth / Luxury