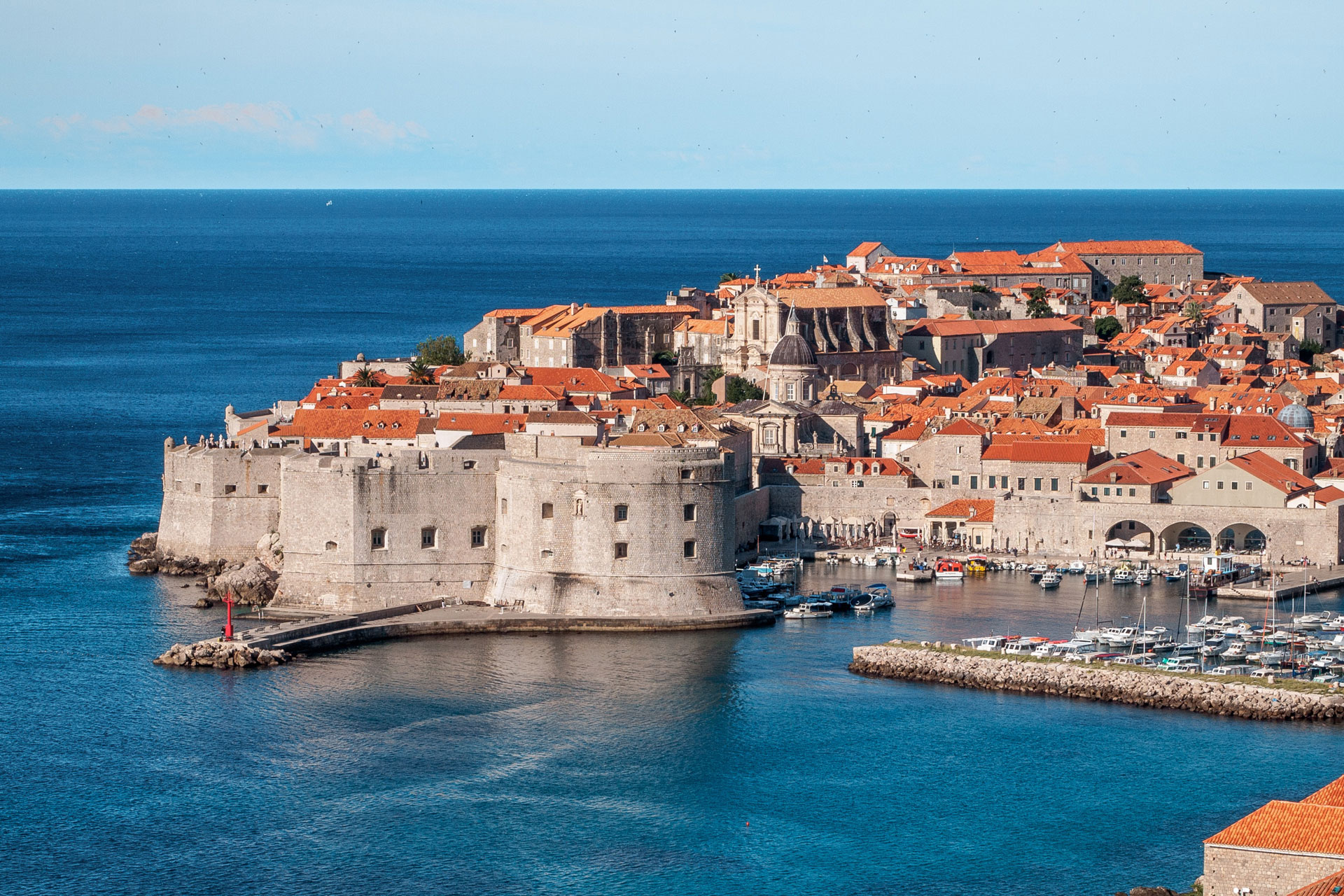 Southern Croatia By Sea: Yacht Getaways Review
Upgrade your fly and flop to a fly and float…
The Covid bounce-back is going strong in Croatia, a country set to achieve a record tourism revenue this year, despite lower-than-average visitor numbers. So how can you get in on the action and explore one of Europe's most stunning countries while avoiding the crowds? Swerve the foot traffic and take to the crystal-clear turquoise waters of the Adriatic Sea for a week's trip with Yacht Getaways, where smooth sailing is not always guaranteed, discovers Rebecca Cox.
Yacht Getaways Croatia Split Explorer Review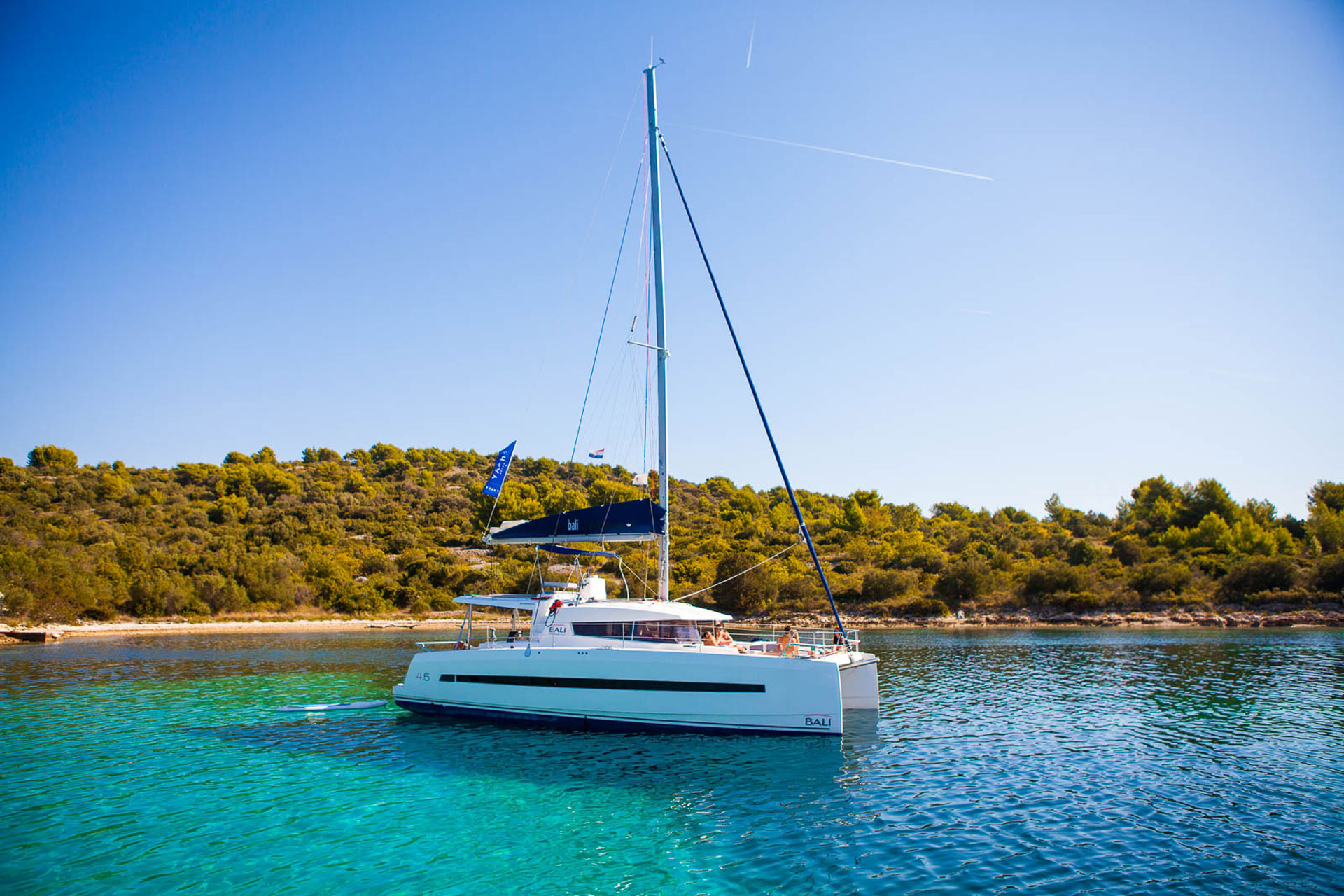 It was day four of our Yacht Getaways Split to Dubrovnik adventure and after three nights on board, many island stops and finally acclimatising to boat plumbing, we were just starting to find our sea legs. After a morning swim, a spot of roof-deck yoga and a breakfast of French toast, expertly cooked by first mate Angela, we set sail for Loviste. Preferred positions had been established and I took mine on the front deck (port side) and lay down to catch some sun and a snooze. Ten minutes into the journey, however, the bow was crashing into the sea with such force that waves were crashing over my head and washing across the deck. To the starboard side, a fellow passenger was hanging off the side of the boat 'feeding the fish' as he later eloquently put it. I clung on to the deck and thanked the gods of the sea that I'd put my phone in its waterproof case that morning. This was not the millpond-smooth, calm and quiet sailing trip I had envisioned. But after a year of homeschool, lockdowns and local park 'exploration', this, this was living.
If a year of turmoil has you dreaming of a week reclining on the sundeck of a luxury superyacht, you may be disappointed. But if it's adventure, culture, exploration and good company (with an outside chance of sea-sickness) you seek, welcome on-board. Yacht Getaways' Croatian adventure is the perfect post-quarantine remedy.
STAY
To reiterate, a luxury cruise liner or superyacht this is not. Cabins are compact (a small double bed that touches the walls on either side) with a tiny (very basic) bathroom and no frills. But the beds are comfy and there is plenty of hidden storage for all your luggage. Once you get used to the (mostly) gentle swaying and the noise of the air con/fan combination you'll sleep soundly, so long as your cabin-mate isn't a spread-eagle sleeper. And once you've familiarised yourself with the catamaran's layout, you'll find plenty of spaces for escaping to if you need some peace and quiet. The top deck is perfect for a morning coffee or a downward dog, the bow has tables and lounge space and there are two dining areas for group or solo meals. And once you've seen the crew's sleeping quarters (the 'coffins') up front, you'll appreciate the relative luxury of your own neat little cabin.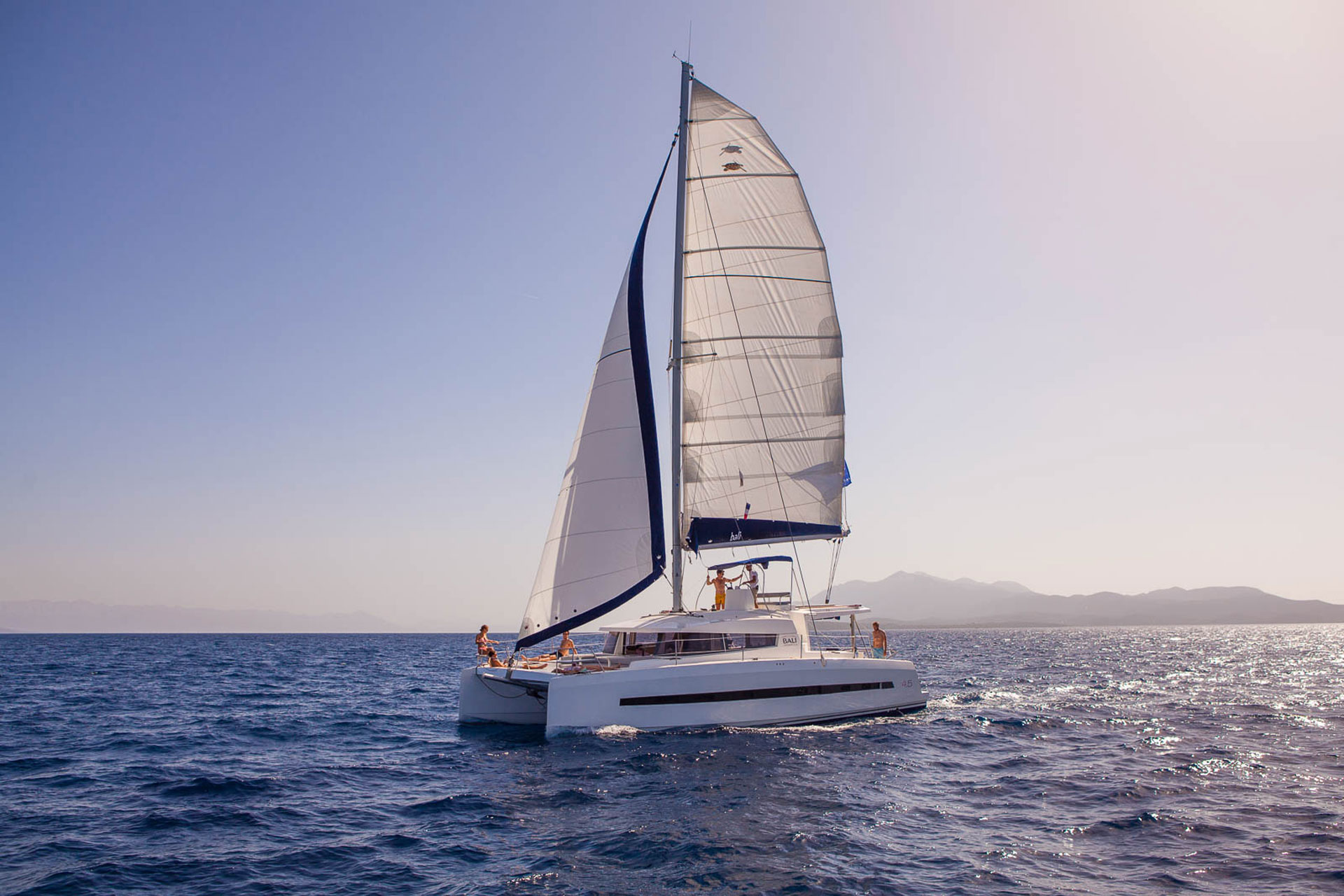 DO
The 7-day Split to Dubrovnik route explores the most beautiful islands of the Dalmatian coast. On a jam-packed schedule, you'll sail to the likes of Stari Grad Hvar, the oldest town in Croatia and visit the UNESCO world heritage plains, discover secluded bays for island lounging or paddle boarding and spend evenings wandering around historic towns bathed in golden sunsets.
Stari Grad
Trip highlights include an evening on a vineyard and farm on Hvar with a sunset wine tasting and world-class meal, with everything on the menu but the fish grown or produced onsite. A veritable feast, it's a chance to spend an evening bonding with your fellow passengers under the Croatian stars with free-flowing wine, grappa and a cherry brandy (all of which make the perfect take-home gifts or additions to the boat pantry).
Korčula
On day four (should you survive the crossing, which our crew assured us is usually smooth), you'll dock at Korčula, a stunning medieval walled city. Sunset cocktails at Massimo's rooftop bar are an absolute must, the views from this tower across the bay and the old town are unparalleled, and watching your drinks being levered up the side of the building is a novelty. The vibe and crowd is as cool as the views, just remember to wear shorts, rather than a minidress, since the rooftop is accessible only by a seriously steep ladder.
Mljet
Mljet national park is the perfect break from exploring historical towns and floating in the Adriatic on a lilo (not compulsory but arguably the best way to spend your swimming stops). Home to spectacular saltwater lakes and the Benedictine Monastery, you can hire e-bikes to explore on two wheels, or hike or run the many nature trails on this beautiful island.
Dubrovnik
You'll arrive at Dubrovnik marina in the afternoon of your final day on board and heading into the old town (a short taxi ride away) is a must. Walk the ancient city walls, shop for local treasures, follow signs to hidden cliff-side beach bars and enjoy your last sunset (with a scoop of lavender ice cream) in this historic city where the limestone streets have been polished to a marble shine by centuries of footfall.
(Pictured top: Photo by Ivan Ivankovic)
Sail
As well as discovering some of Croatia's brightest gems, you'll also get to try your hand at sailing while on board. The boat sleeps eight passengers and two crew, and while the team are perfectly capable of doing all the labour (whilst being impeccable hosts), there's ample opportunity to get stuck into a little deckhand work, or even a spot of driving, if you're keen to learn. Our skipper, Henk, was a wonderful teacher, and we got the sails up at every opportunity, killing the engines and finding the perfect sailing line to build up speed and make the most of some wind energy to get us from A to B. And if you don't fancy playing captain, brush up on your paddleboarding skills at every stop, the quickest way to get to shore when anchor drops.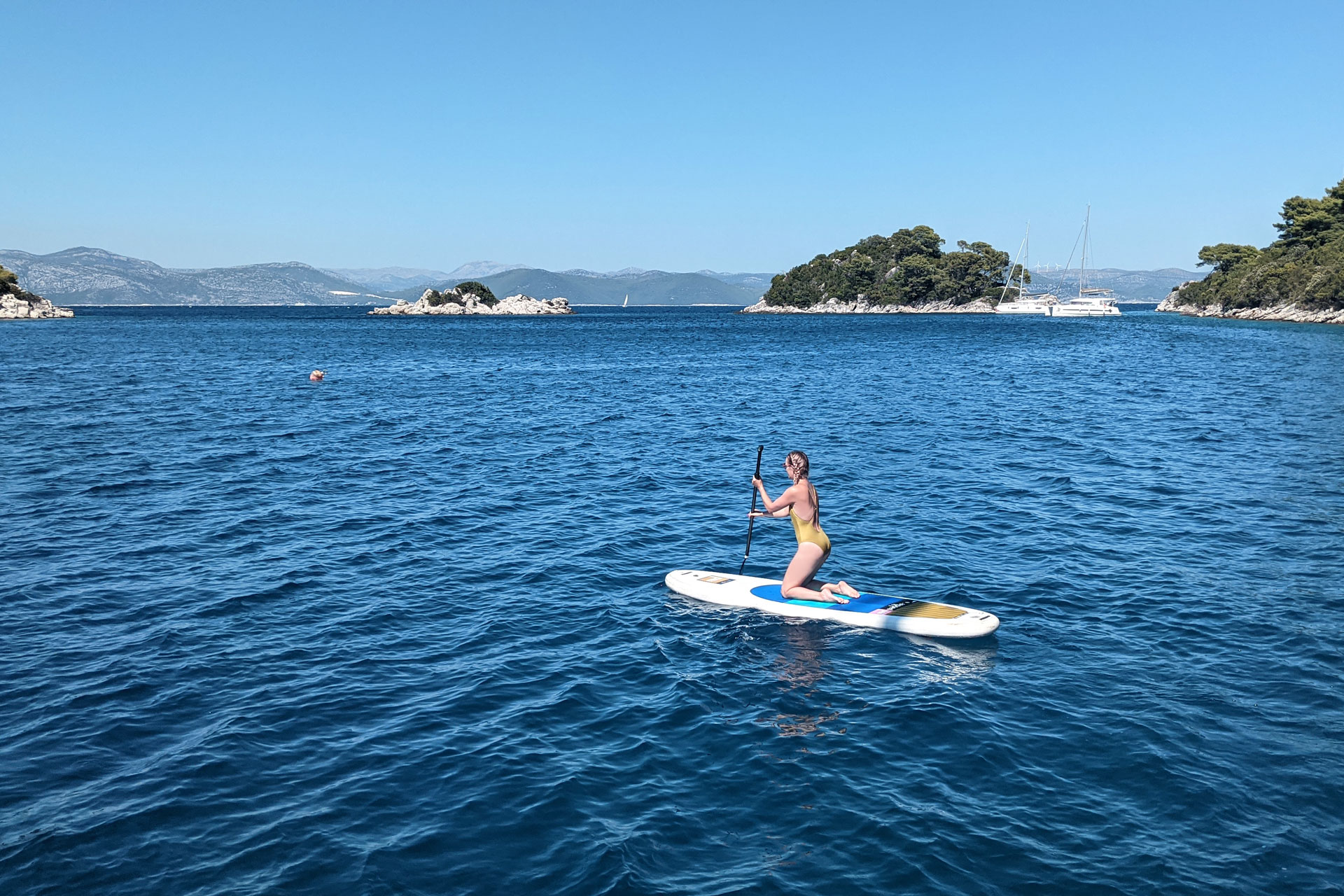 EAT
Dinner will be booked at a local favourite restaurant at every stop, where you can eat as a group or peel off to do your own thing. Choices and prices vary a great deal depending on the stop (and lack of local competition), so if you have any special requests speak to your crew and they'll do their best to accommodate your needs. Otherwise simply go with the flow. The Hvar farm stop was a culinary highlight, but you can expect excellent wine, fresh seafood and tasty, seasonal produce wherever you go.
As for on-board dining, what the boat lacks in space, it makes up for in hospitality. Angela, our host, cooked superlative breakfasts and lunches every day, enjoyed as a group on the rear deck to the soundtrack of eclectic passenger playlists and banter spanning our four continents of world experience. You haven't experienced heaven until you've floated in the Adriatic Sea, your favourite song playing softly over the boat speakers, with the smell of Angela's blue cheese gnocchi luring you back to the boat for lunch from across the waves.
THE FINAL WORD
An ideal way to reunite with family via private charter, or a wonderful opportunity to broaden your horizons and take the plunge with a group of strangers at sea (say yes to afternoon beers and no to discussing politics to avoid rocking the boat). This great value Yacht Getaways adventure might not be stuff of secluded romantic dreams, but you'll definitely fall in love with Croatia and the crystal-clear waters you're sailing.
Every evening the sky turns pink and the sinking sun turns Croatia's polished limestone walls gold. You'll take in this golden hour as you sip a sundowner in a historic town, walk along a secluded bay or bobbing on your floating home away from home and wonder what took you so long to get here (and when you can return).
BOOK
Yacht Getaways Croatia Split Explorer starts at €1,205pp and includes seven nights' accommodation on board, breakfast and lunch as well as wine and water. Additional meals and activities are payable locally | yachtgetaways.com