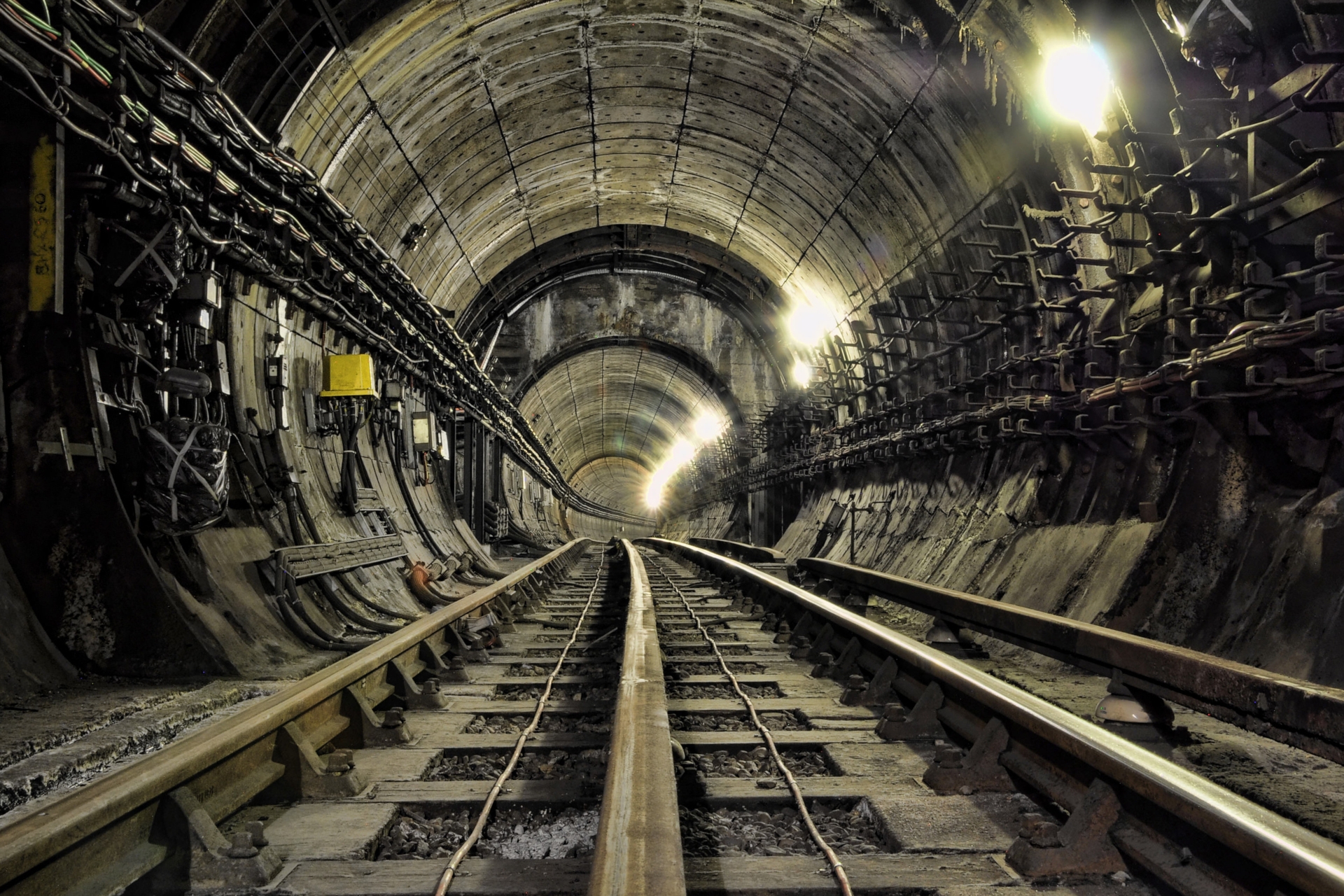 The Spookiest Places to Spend Halloween in London
Haunted streets, abandoned tube tunnels and paranormal pubs await
Spending Halloween in London this year? Those wanting a truly spooktacular celebration can explore some of the most haunted places in the city, from eerie operating theatres to classic haunted houses.
Spooky Places To Spend Halloween In London
Spooky Walking Tour
The dark streets of London are rife with grizzly tales crime and murder – making it the perfect venue for ghostly visitors. Take to streets this Halloween with one of the many walking tours operating in the city, which will take you to some of London's most haunted hotspots.
Those who fancy a bit of historical horror can join London Walks on one of its Jack the Ripper Walking Tours, which invite visitors to investigate the Autumn of Terror in the East End of London. Beginning at Tower Hill, the tour will recreate some of London's most famous crimes while exploring the alleyways and dark streets of Whitechapel and Spitalfields.
Dennis Severs' House
With many of our homes dating back hundreds of years, there's bound to be something odd hidden amongst the ordinary. Hundreds of houses in the UK are supposedly haunted, with many more giving off a creepy vibe that goes beyond the possibility of a ghostly tenant. One spooky hub to visit during the Halloween season is Dennis Severs' House. While the building itself was built in 1724, its history truly starts in 1979, when Dennis Severs bought the property. The American, who was an avid lover of all things historical, transformed the derelict house into a time capsule of old London. Severs reconfigured the house to tell the story of an imaginary Huguenot family who had lived there since it was built, and filled the space with collected curios, props and ornaments from his travels. Those wanting an eclectically creepy experience can book onto one of Dennis Severs' Silent Visits; taking place during twilight and evening hours, the tour takes visitors through the house under the flickering illumination of candlelight – bringing the past to life in an eerie new light. 18 Folgate St, London E1 6BX
View this post on Instagram
Unnerving Underground
The London Underground first began operating in 1863 and now serves over 270 stations – but over the years, routes changed and many stations and tunnels are now out of use. The empty tunnels, an eerie reminder of the not-so-distant past, still lurk beneath the surface of our busy city. The London Transport Museum invites visitors to explore the hidden Tube network through one of its Hidden London Tours, which go behind the scenes at some of London's busiest stations. Past tours include escapades into Clapham South, Aldwych, Down Street, Euston, Moorgate and Highgate, discovering labyrinths of dark and dusty passageways and stations reclaimed by nature. This Halloween, though no tours are taking place on 31 October, you can start the spooky celebrations early on the 28 and 29 October, or get some belated ghostly vibes on 1 and 2 November.
Monstrous Museums
Britain is home to some of the oldest museums in the world, with London's first museum, The Royal Armouries in the Tower of London, first opening its doors to visitors in 1592. There are now over 250 museums in the UK capital, each with its own unique – and often chilling – history. London is also home to the oldest surviving surgical theatre in Europe, now known as the Old Operating Theatre Museum & Herb Garret. Predating anaesthetic and antiseptic, the theatre has seen its fair share of gory surgeries and botched operations despite the best efforts of medical staff. Visitors can access the museum, which is located in the attic of the early eighteenth-century church of the old St Thomas' Hospital, via an old 52-step spiral staircase. Spooky seems a bit of an understatement for this one. Old Operating Theatre Museum & Herb Garret, 9a St Thomas Street, London SE1 9RY
View this post on Instagram
Paranormal Pubs
Public houses have a long and vivid history here in the UK, with origins in Roman taverns and Anglo-Saxon alehouses. With many of our pubs today now dating back to the likes of the seventeenth century, it's safe to say they carry a bit more legacy than a good drink. According to research from holiday specialists Stay In Cornwall, London is home to over 117 haunted pubs – making it the highest number in the UK.
One of London's most famous haunted pubs, The Ten Bells in Spitalfields, isn't one to shy away from its gory history. The most famous ghostly patron is Annie Chapman, one of the victims of infamous serial killer Jack the Ripper, who was said to have been murdered after a night drinking at The Ten Bells. Annie's ghost is said to still haunt the pub to this day, with many landlords, pub workers and pub-goers reporting signs of paranormal activity from her presence. So, if you happen to be in East London this Halloween, make sure you pop over for a drink and keep your eyes peeled for anything otherworldly. The Ten Bells, 84 Commercial St, London E1 6QQ
Featured image: Getty Images