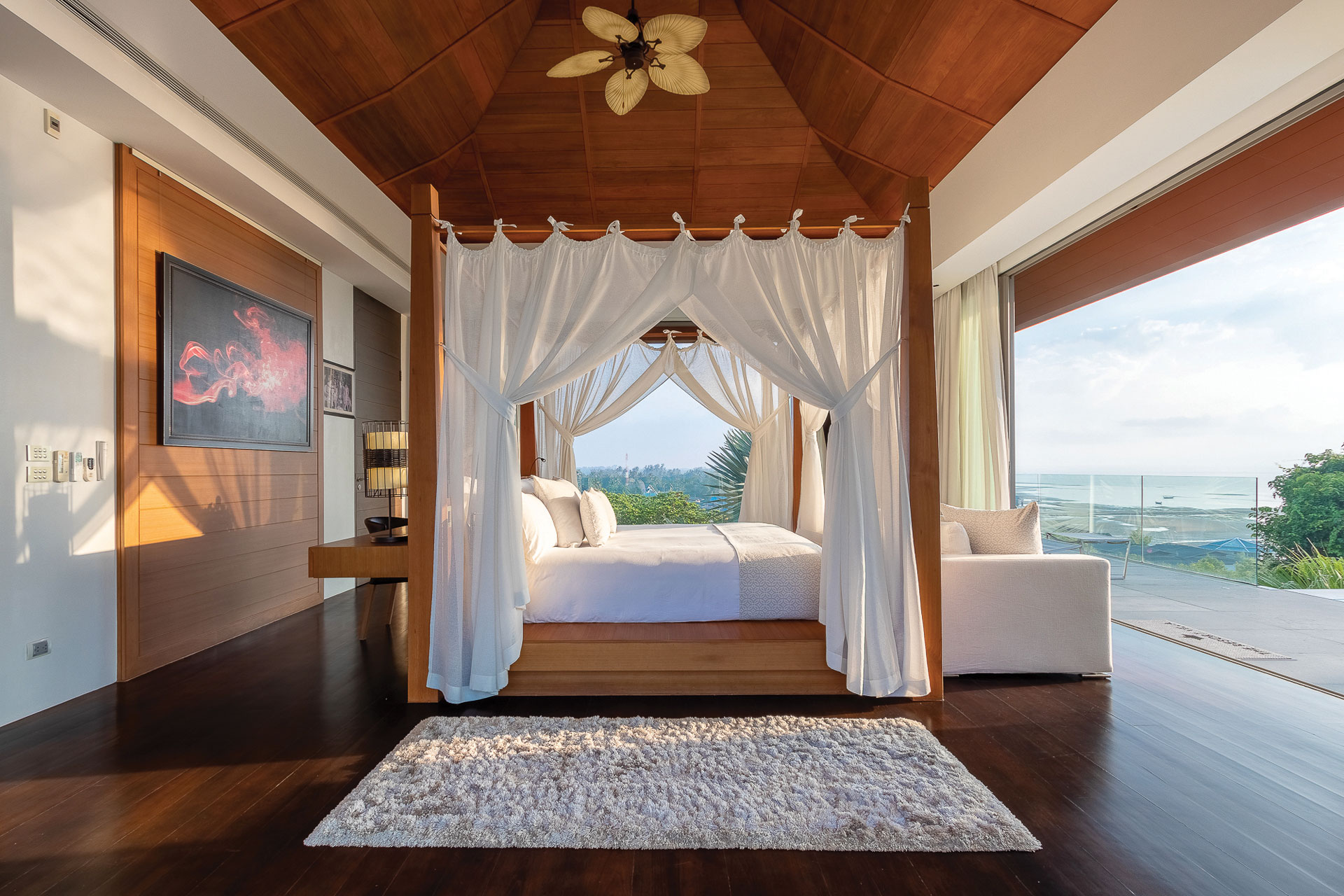 Stay Green: The Resort Villa, Thailand
---
The Resort Villa in Thailand is responsible luxury that won't cost the planet
The Resort Villa in Rayong, Thailand, has set the new benchmark for sustainable luxury stays. The exquisite private property can be found on the country's idyllic east coast, with expansive views over the Bay of Thailand.
Only available to book as a whole, The Resort Villa features eight villas sleeping up to 16 guests, multiple infinity pools, 70 plus full-time staff, a home cinema, spa, and a 15-metre aquarium. This private haven is multi award-winning, having scooped up accolades at the World Luxury Hotel Awards 2020 and the Seven Stars Luxury Hospitality and Lifestyle Awards 2020.
The Resort Villa was also featured in Strive For Perfection: Celebrating 110 Years of the Spirit of Ecstasy, a recent coffee table book by the International Club for Rolls-Royce and Bentley Enthusiasts that was published to mark the car brand's 110th anniversary. Along with a curated selection of premium brands from around the world, The Resort Villa was chosen not only for its luxury credentials, but for also for its stand-out eco-friendly approach.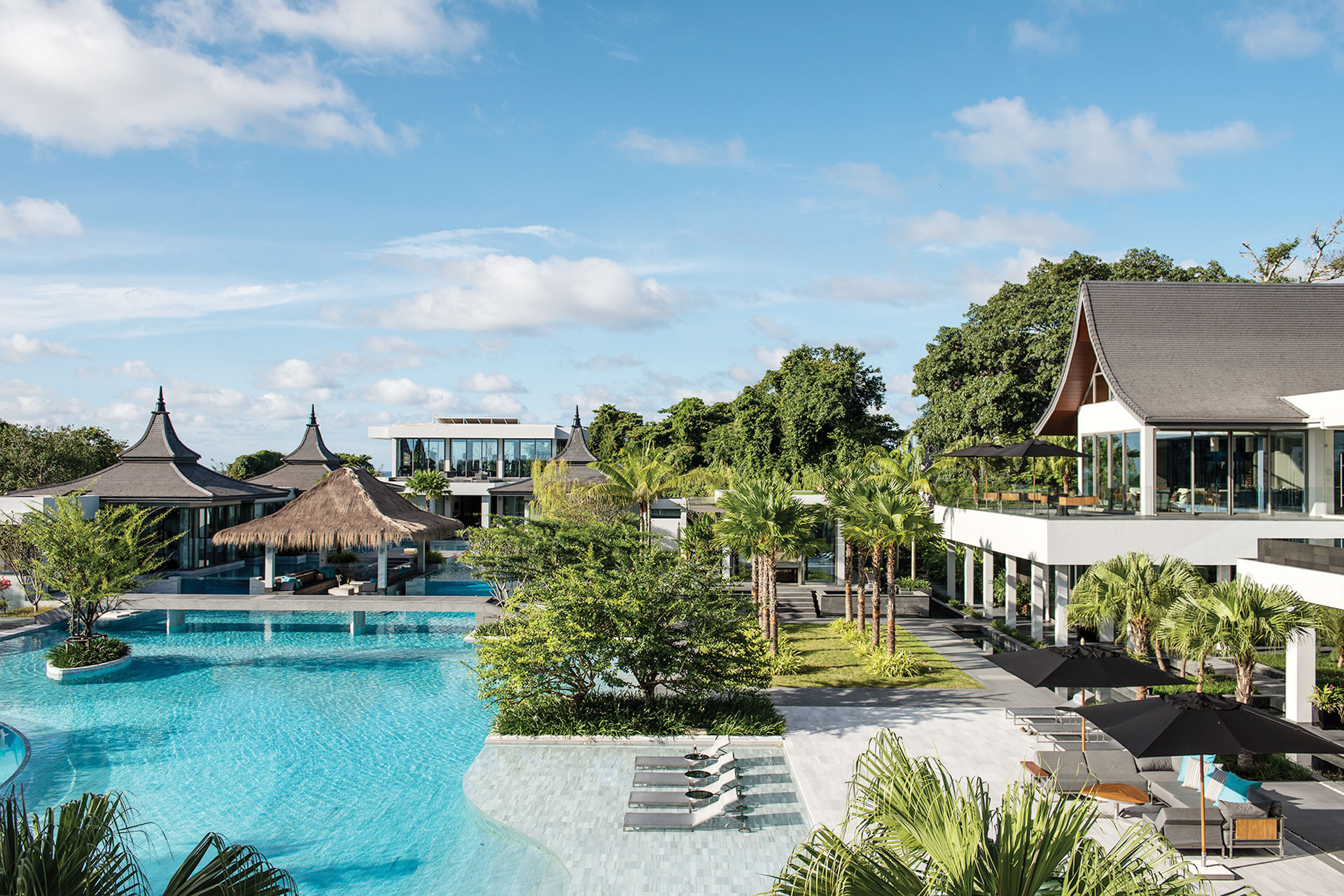 Sustainable Values
The Resort Villa's core mission is to provide ultra-luxury while staying sustainable and it offers a unique five-star experience with an eco-twist. It has achieved this by investing more than a quarter of a million US dollars in a state-of-the-art solar farm at the property, which provides all the power it requires for air conditioning, lights and swimming pools during the day. All utilities – except the aquarium, of course – are turned off at night to conserve energy.
The property also has its own vegetable garden, hydroponic system and farm, which supply the villa's kitchen with fresh fruit and vegetables, herbs and eggs every morning. A water filtration system was recently installed to eliminate plastic water bottles, and guests are provided with bamboo cotton buds and toothbrushes.
'We believe it's entirely possible to enjoy luxury at its finest while staying environmentally aware and responsible at the same time,' says The Resort Villa's General Manager, Benjamin Tellenbach. 'In addition to the solar farm, we've cleaned up nearby beaches and installed anchoring points to protect coral reefs in the harbour. As a result, when guests join us at The Resort Villa, they automatically become a part of this green movement.'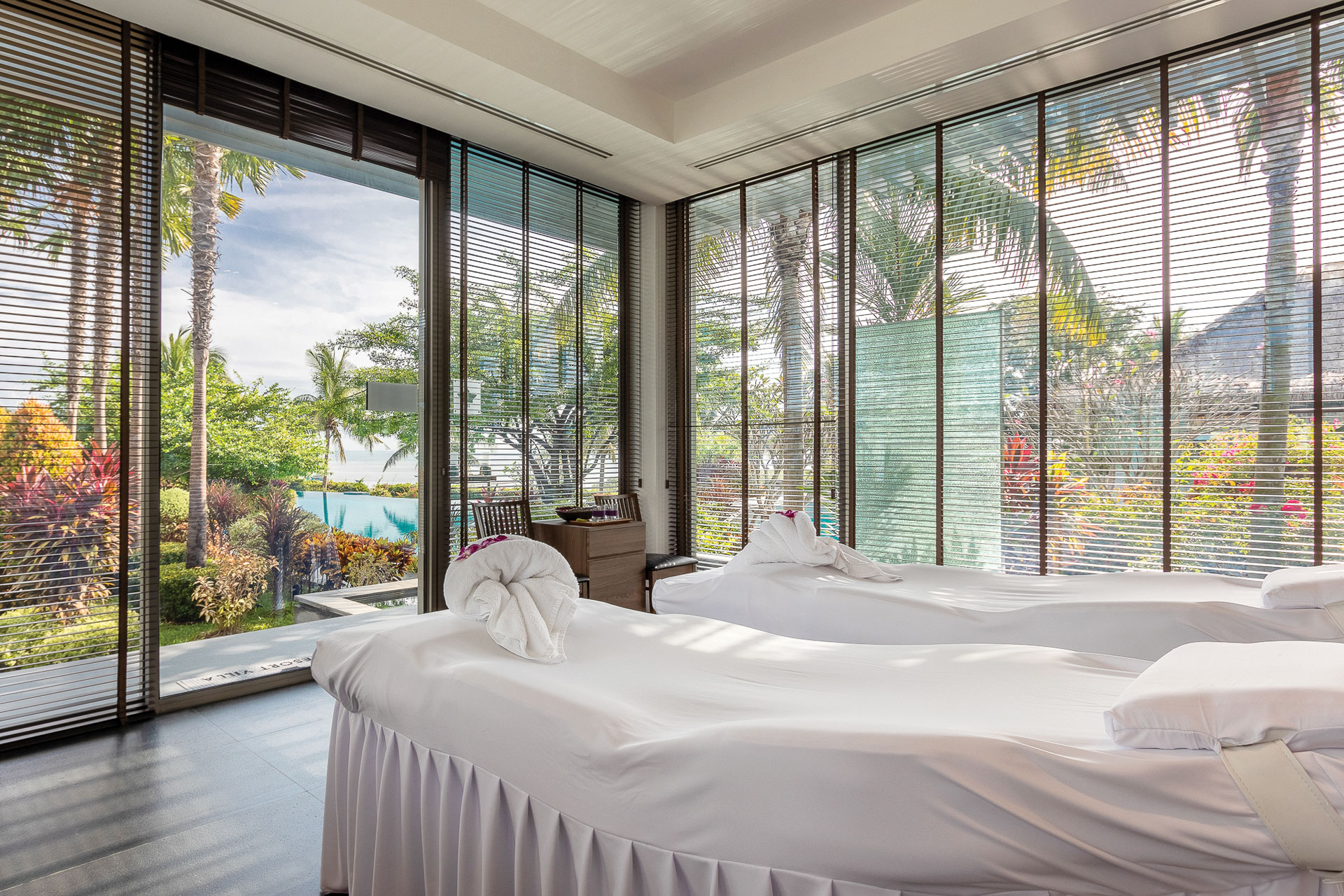 Serenity Spa
Central to The Resort Villa's luxurious facilities is its Serenity Spa, which offers a range of treatments inspired by the history and culture of the East. Its traditional Thai massage incorporates a combination of point pressure, energy meridian work, and yoga-like stretching for an invigorating and balancing experience, while the Maya abdominal massage has its roots in Taoist healing, and is said to boost fertility.
Five-Star Dining
The Resort Villa's head chef, Laurent Renaud, is passionate about using local ingredients, many of which are sourced from the property's own vegetable garden and farm. He uses them to create a range of Thai and international dishes, from poolside snacks to banquets in the beautiful dining rooms. Wines come from a carefully selected winery in New Zealand, which produces The Resort Villa's own private label wines. There's also a wide selection of local and international bottles to choose from, and specialty wines can be sourced upon request.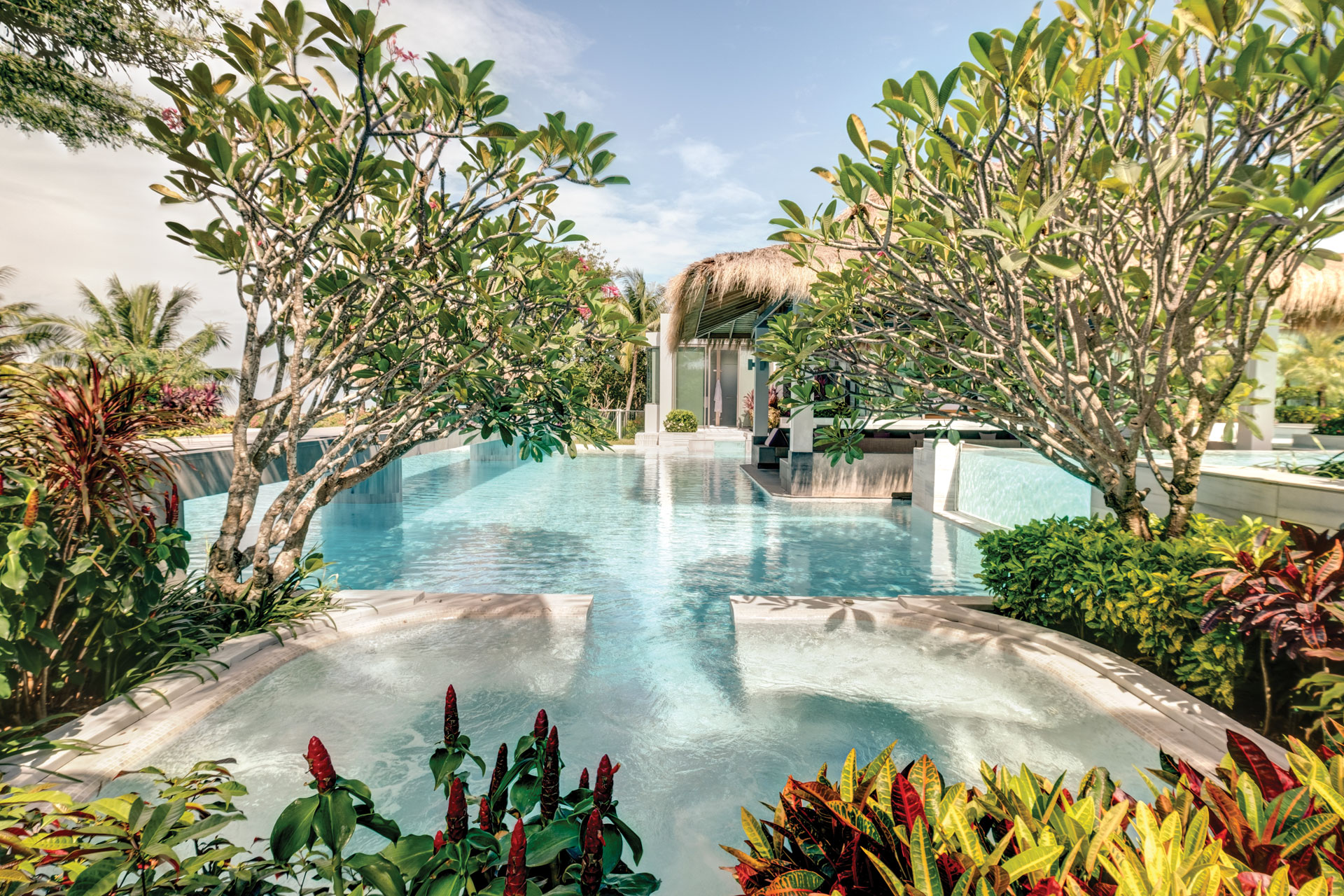 Unique Adventures
Whether you're a water sports fanatic or a culture lover, The Resort Villa's dedicated team will be on hand to keep you entertained. Explore the local temples with an expert guide, or hike through untouched Thai rainforest in search of hidden waterfalls. Or how about a cruise around the nearby islands of Koh Samed and Koh Chang in one of The Resort Villa's own yachts? It's the perfect opportunity to discover a side of Thailand many visitors never get see – all from the comfort of your own private piece of eco-paradise.
Find out more at theresortvilla.com
READ MORE: