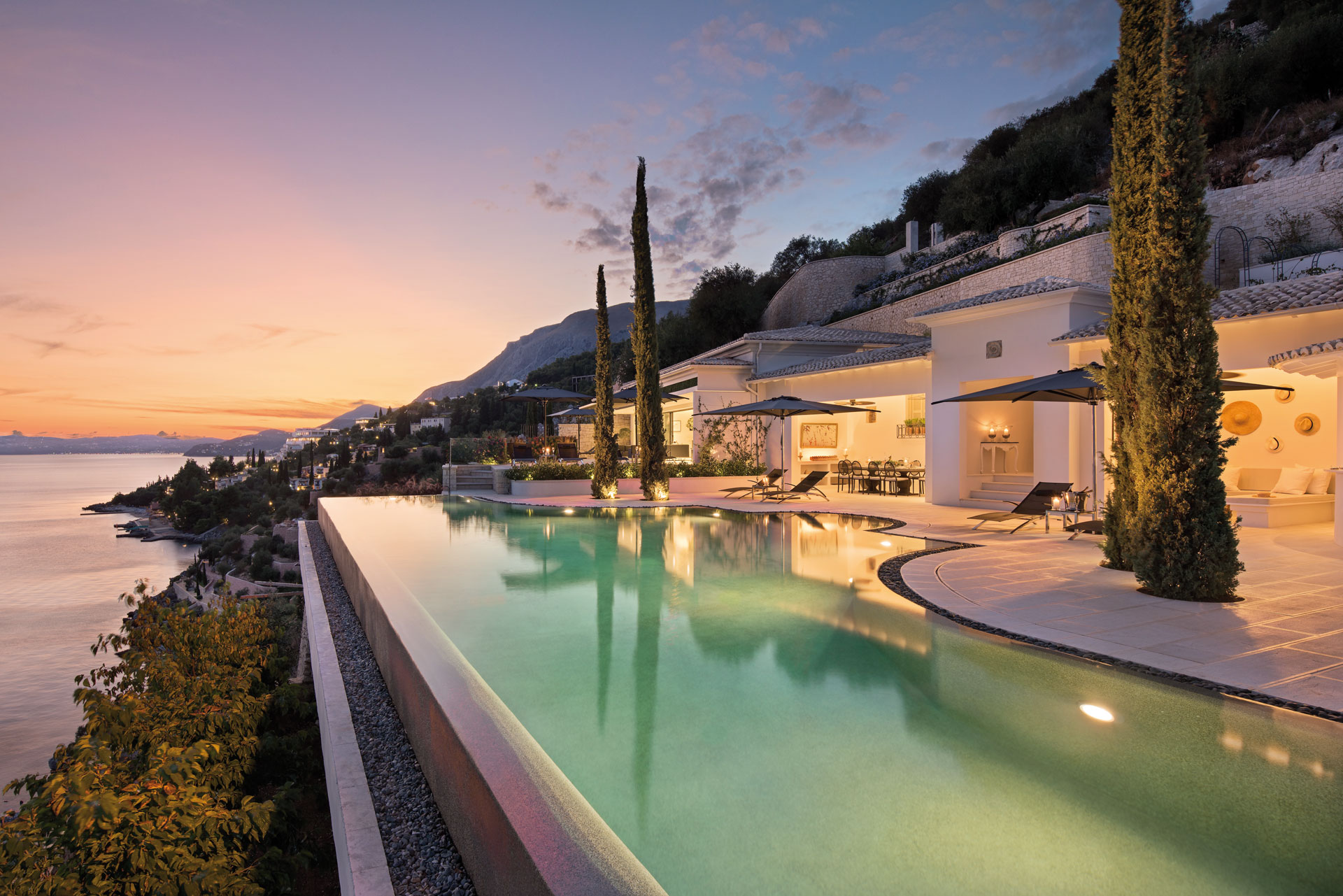 The Best Luxury Private Villas in the World
---
Escape from the crowds with these gorgeous villas
Keep yourselves to yourselves with our pick of the private villa pack
The Best Luxury Private Villas in the World
Eagle's Nest, Koh Yao Noi, Thailand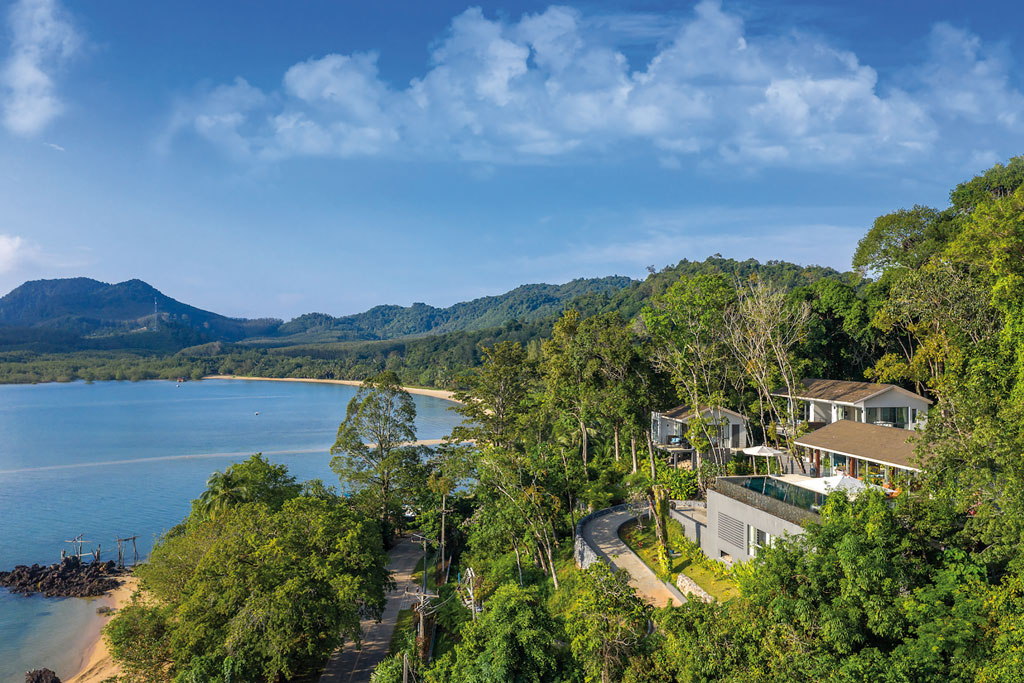 Yao Noi is one of Thailand's most unspoilt and idyllic islands, located halfway between Phuket and Krabi and reached only by boat. Tucked into the lush coastal hillside, Eagle's Nest is a newcomer to the private rental market here and offers four modern, stylish suites all airy and light-filled with drop-dead gorgeous views over the mesmeric, limestone karst islands that loom – some like tumescent-bellied women, others like ancient, top-heavy high-rises – out of the Andaman sea. The gong for best viewing area, though, goes to the 15-metre infinity pool. Days are spent on, in or by the water – kayaking, diving, snorkelling, boat-tripping to remote islands or perhaps an hour of beachside yoga.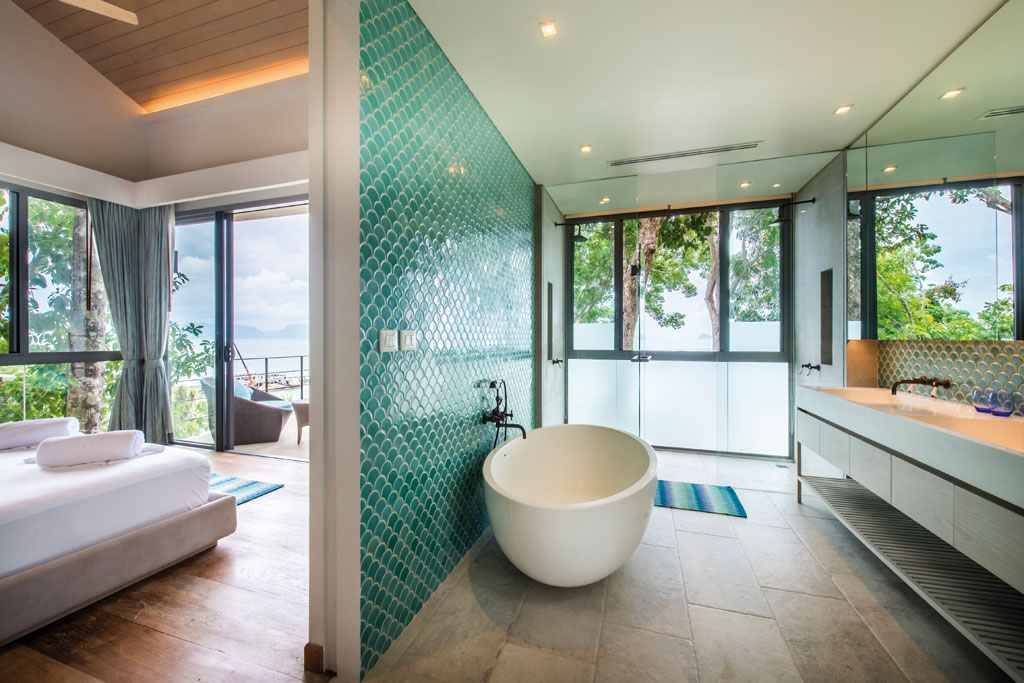 Retreat for home-cooked meals, siestas in one of the shady seating areas and a chance to enjoy coveted isolation in your own jungly paradise. A local couple attend to your every whim, allowing you to concentrate on friends, family and, shhhhh… even just yourself.
BOOK IT: Sleeps eight. From US$750 (approx. £568 per night) in low season plus taxes and charges, for exclusive use of villa/facilities. eaglesnestluxuryvilla.com
Ultima, Corfu, Greece
From your arrival by boat to the glass-walled lift that glides you from clifftop to sea level, Ultima Corfu, set on a 9000 sq/m clifftop site, offers a real taste of paradise. The dramatic entrance leads you into a vast sitting room, past a grand piano, and smack bang into the most breathtaking view: east to the coast and mountains of Albania, south to mainland Greece and the islands of the Ionian.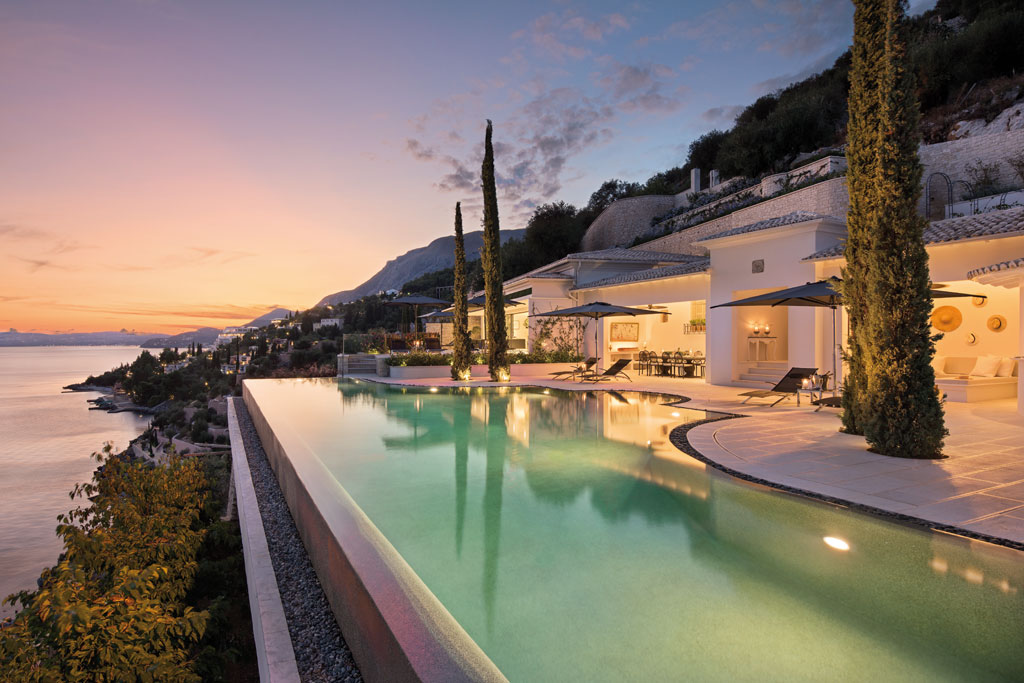 The unreal shimmer of blue sea isn't the only water to marvel at – sleek swimming pools sparkle on white stone terraces, the upper pool trickling into a lower one via a four-level waterfall. Bedrooms have at least one glass wall, plus their own unexpected features, like a landscaped garden with a jacuzzi and marble steps leading to a sunken double bath. Chef Veronica Drysdale wows with seasonal, fresh food and a discreet staff keeps everything running smoothly, so you can sit back and relax.
BOOK IT: Sleeps 14. Price on request. ultimatecorfu.com
The Best Wedding Venues in London
Arijiju, Kenya
Humming with birdsong and throbbing with wildlife, the vaulted archways, stone passageways and scented courtyards of Arijiju house are a sanctuary for soul seekers and design fanatics alike. Crouching under the watchful gaze of Mount Kenya, the flat grass roof and rough-hewn stone disguise this exceptional house.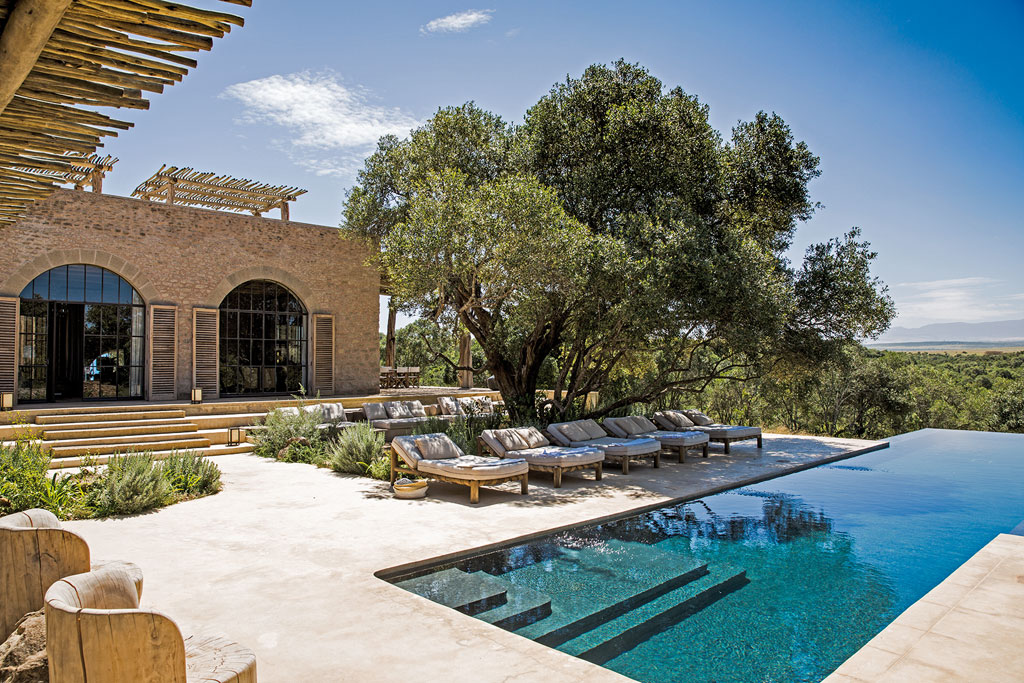 Spread out across five suites – there is no short straw – see out the press of the heat in the cinema or library, or sling a gin poolside while you watch elephants taking a drink. Slink into the cool, thatched spa where Frida prepares oils and scrubs by hand. Lie in savasana on the canopy-level yoga deck as lions call in the valley below. You'll have to get out to explore the conservancy on game drives, horseback adventures or, better yet, a tracked running safari. Return to a lit fire and the bath drawn in your room.
BOOK IT: Sleeps six. From US$9,000 (approx. £6,800) per night, including transfers, spa access and game drives. Kenya Airways flies from London from £551 return. arijiju.com
Bibury Farm Barns, Gloucestershire
A pitch perfect collection of converted barns situated just outside one of the prettiest Cotwolds villages in Britain – all babbling brooks and rambling roses. There are great pubs within walking distance, little antique shops and posh organic farms nearby, but to be honest it's hard to leave the superb comfort. Five neutral but cosy barns sleep up to 40 people for big shindig affairs, with plenty of outdoor spaces as well as hot tubs. Equally, single families can take their pick of just one of the properties, which are so spacious you'll be none the wiser even if the other barns are occupied. Inside, the lovely thing is there are enough sitting rooms for children to hole up in one while the adults claim another (with wood-burning stove), plus a few touches of romance: freestanding bathtubs, 100 Acres products (organic and botanical) and beds that feel like you're sleeping on a cloud. What a fresh new find.
BOOK IT: Cart Shed (sleeps six) from £525 per night. biburyfarm.com
The Best Hotels in the Cotswolds
Brookdale Estate, Western Cape, South Africa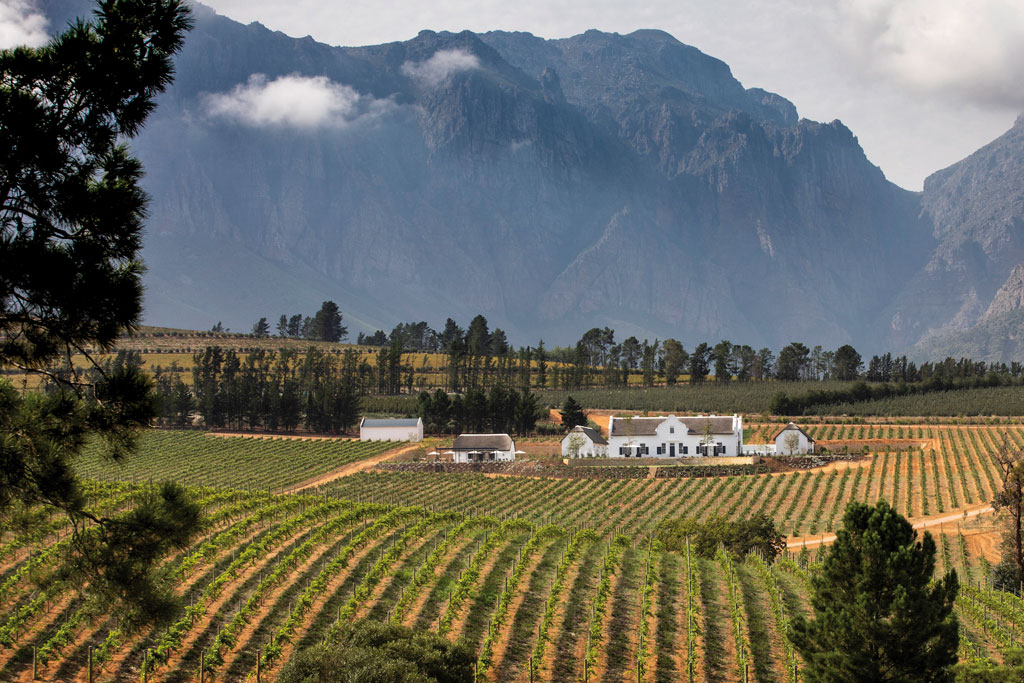 There is only one proviso when you stay at Brookdale Estate, a new private manor house and vineyard set in the foothills of the Klein Drakenstein Mountains in South Africa's lush Paarl Valley. And that is to treat the place – all 80 hectares of it – like it's your own, whether exploring the indigenous fynbos trails, joining in the harvest or simply relaxing by the freshwater swimming pool.
48 Hours in South Africa's Winelands
With your own private cellar, there's literally wine on tap, including Brookdale's first Chenin Blanc vintage and a very smooth Syrah – plus the estate's vivacious young winemaker Kiara Scott will treat you to an exclusive wine tasting. Designed in original Cape Dutch style, the spacious five- bedroom manor house features gently rounded gables, whitewashed walls and thatched roofing.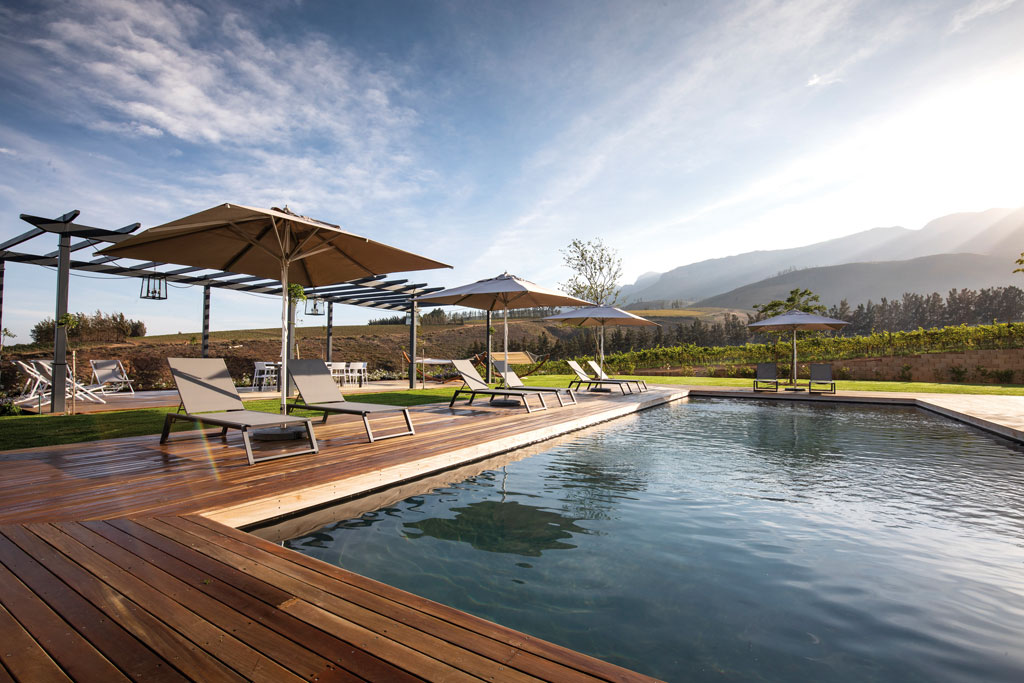 The H-shaped interior is a study in elegant simplicity with two chic sitting rooms in cool colour palettes, formal dining room, breakfast room and library leading from the central vestibule, complete with sweeping staircase and a welcome breeze at either end. You'll enjoy delicious 'refined home cooking' by resident chef Sue-Ann Allen, a former MasterChef South Africa runner-up, whose menus are inspired by the estate's organic kitchen garden. Meantime, a butler and housekeeper are on hand to attend to your every need, including serving signature Brookdale gin cocktails at sunset while you watch the ancient granite mountains turn from vivid orange to hazy pink and purple in a thrilling natural light show.
BOOK IT: Sleeps ten. From R90,000 (approx. £4,230) per night, all inclusive. Minimum of seven nights. brookdale-estate.com
Villa Penna, Tenuta di Murlo, Umbria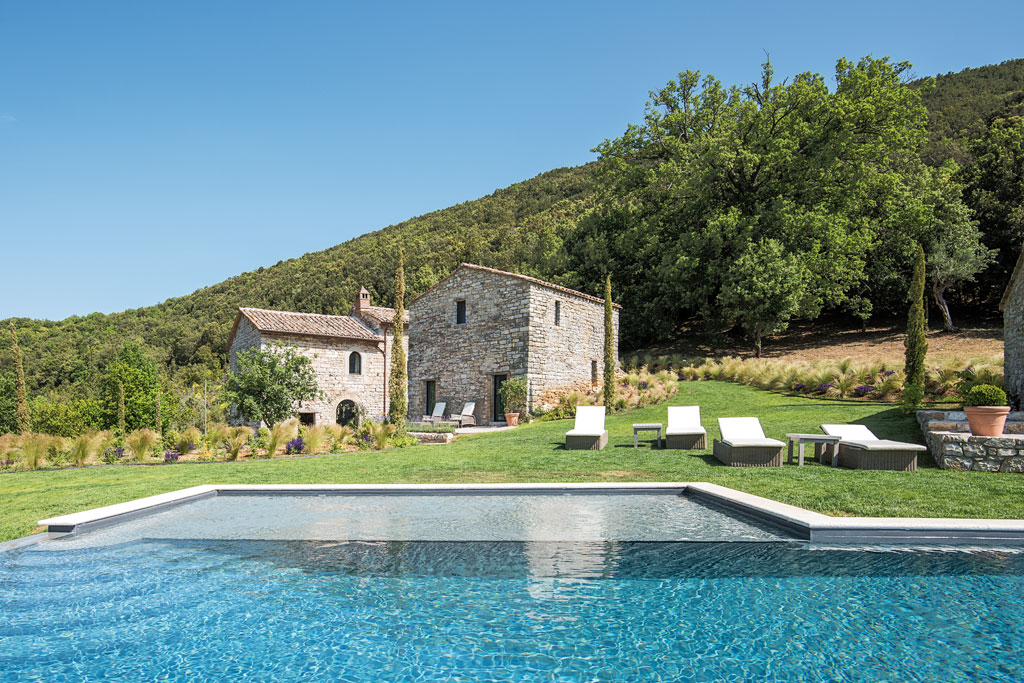 If your brood is particularly rambunctious, you can truly relax here: there is nobody within earshot. There are very few corners of Europe as deliciously untouched as this corner of Italy, and it's twice as private if you're staying on a several- thousand-hectare private estate that's been owned by the same family since the 13th century. Owner Carlotta has lent her incredibly chic Italian taste to this medieval farmhouse, transforming it into a warm and welcoming retreat from real life.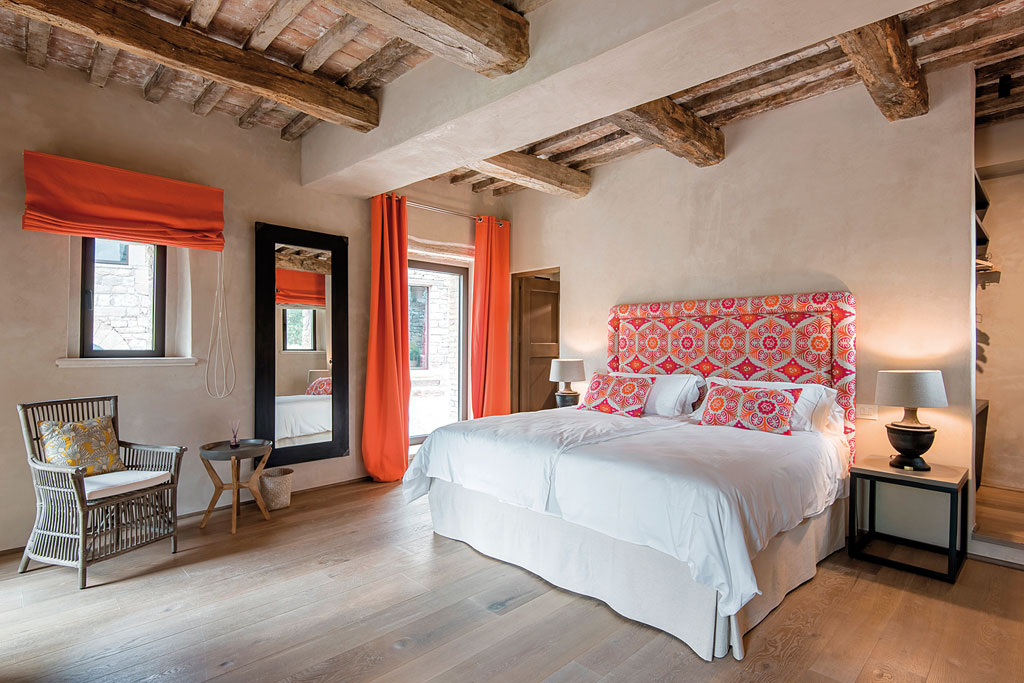 Days pass listening to the cicadas by the pool, rowing across the estate's private lakes or walking through olive groves that are hundreds of years old. All while never catching a single whiff of another soul. It hardly needs saying that this is a foodie's paradise. Arrange for the chef to serve lunch at the poolside outhouse or dive into the twice-baked pear and pecorino souffle at nearby restaurant Il Caldaro, which has a particularly romantic garden terrace. What's more, if you don't stock up on a few crates of the local Sagrantino grape variety, you really are missing a trick.
BOOK IT: Sleeps eight. From €10,000 (approx. £8,950) per week, including maid and concierge service. murlo.com