If you're already familiar with the hugely popular Lido Bristol, it's time to head (slightly) East. The people behind the Clifton outdoor pool did it again in 2017; refurbishing and reopening a century-old lido in Reading. And even better news? Freddy Bird, the chef at the helm of The Lido Bristol is running the food offering at Thames Lido, too. Why not make a weekend of it?
Subscribe to the What's On Podcast, here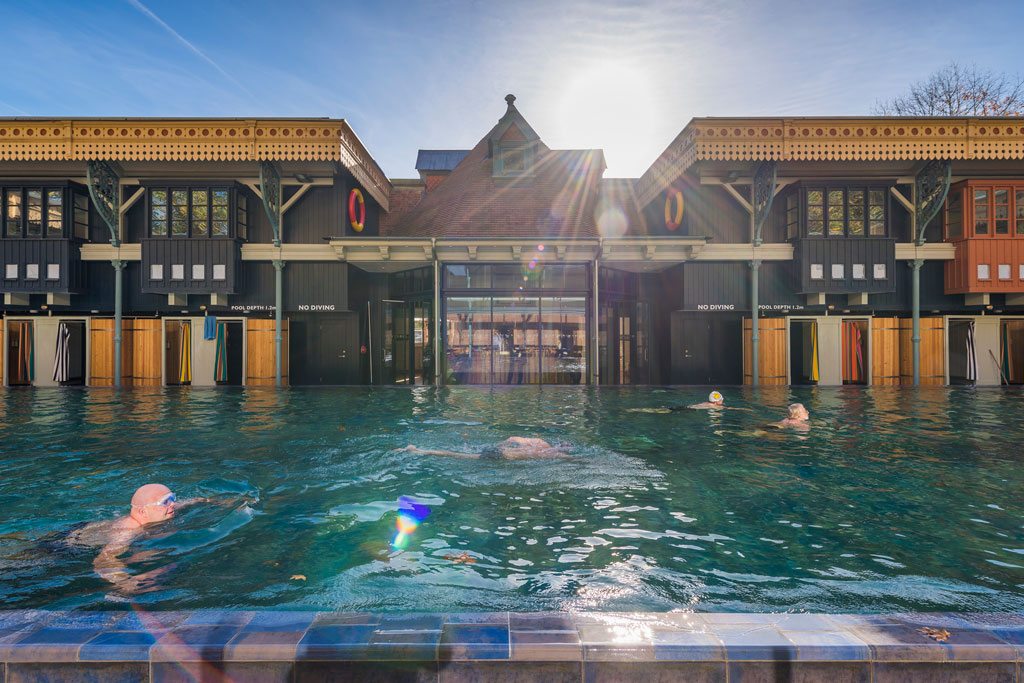 DO: Thames Lido
First opening its doors to the public in 1902, the original pool was designed and built by Borough Engineer and Surveyor John Bowen, and is believed to be the oldest surviving outdoor municipal pool of the early Edwardian era. It is believed it was originally built to allow Edwardian women to bathe in privacy and was fed from the Thames before being converted to mains water supply in the 1950s. It was later closed to the public in 1974. The opening of Thames Lido marks the pool's first usage in over 40 years.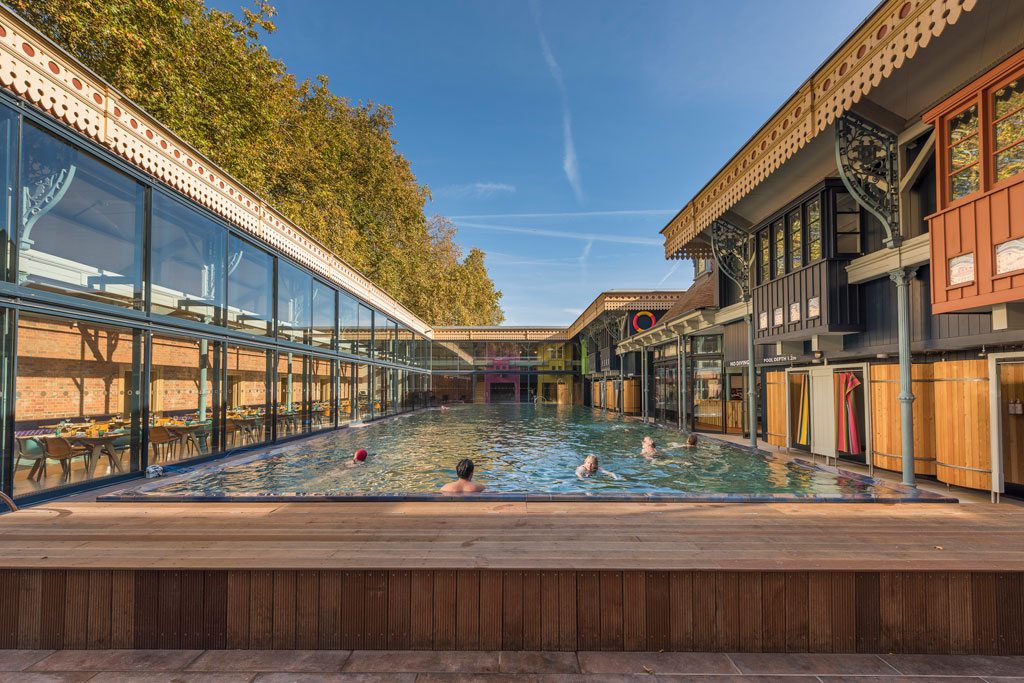 What's On in the Country This Week?
Reading locals will be able to enjoy their new open-air pool as members with memberships starting at around £54 a month, while drop-in sessions will start at £20. With clean Scandinavian styling and brightly-coloured exterior décor, the lido is a beautifully simple mix of old and new, with environmentally-friendly pull-showers in the individual changing booths, which come equipped with exclusive Lido skincare products produced by the brains behind Cowshed. In addition to the heated lido, there's also an outdoor hot-tub plus a steam room and sauna (safely behind fold-away glass walls for the cooler months) and a host of treatment rooms sit upstairs for spa and swim packages.
EAT
After an energetic swim alfresco, the chances are you'll want to eat; luckily Freddy Bird and his team has the most appealing menu on offer for diners. As with his Bristol restaurants, Freddy aims to establish a connection with local producers and tailor a seasonal menu to suit (for example he currently has a deal with a Lido member in Bristol who trades fresh mushrooms for olive oil) but in the meantime, he's stolen a few favourites from his west country menus and thrown in a couple of new dishes to suit the super-size wood-fire oven requested for the newly-clad kitchen in collaboration with Head Chef Digby Littleboy. We'd whole-heartedly recommend the scallops and wood roast hake if you're in the mood for fish; but check with the team to see what's looking good for the day. Or why not drop in with a few of your home-grown delights and see if you can't barter for a bite? Worth a try, we'd say…
For more information, or to make a booking visit www.thameslido.com
STAY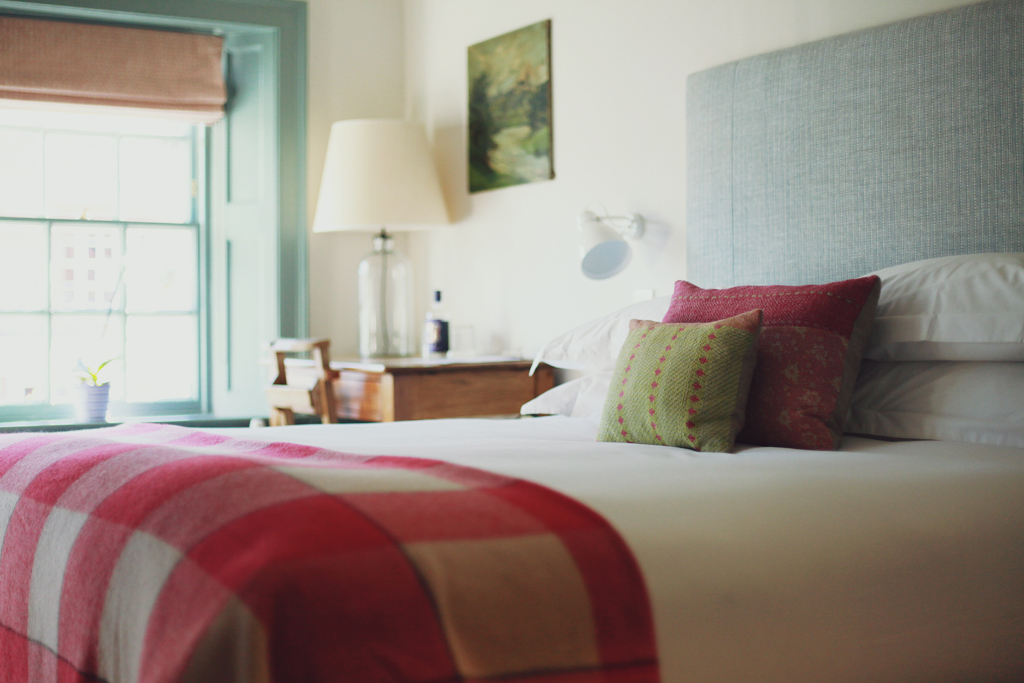 Why not make a night of it and check in to the lovely Bel & the Dragon situated just a stone's throw (well, a two minute drive) from the Lido. The Bel & the Dragon Reading (one of a handful of lovely country-style inns by the group) is a former biscuit factory located on the waterfront of the Kennet & Avon Canal. Stay in one of the beautiful newly-refurbished rooms boasting seriously comfortable double beds, cheery country decor (with a suitably modern urban twist given the location) and Roberts radios in bright hues readily tuned in to Radio 4. And if all this isn't enough to satisfy, it's hard to be disappointed when there's free Sipsmith gin on offer in your room, and decanters of whiskey in the refreshments area. The restaurant downstairs serves up really excellent homely food, too. Lunch at the Lido, followed by a fish pie supper at the Bel & the Dragon? An overnight stay in Reading never looked so appetising…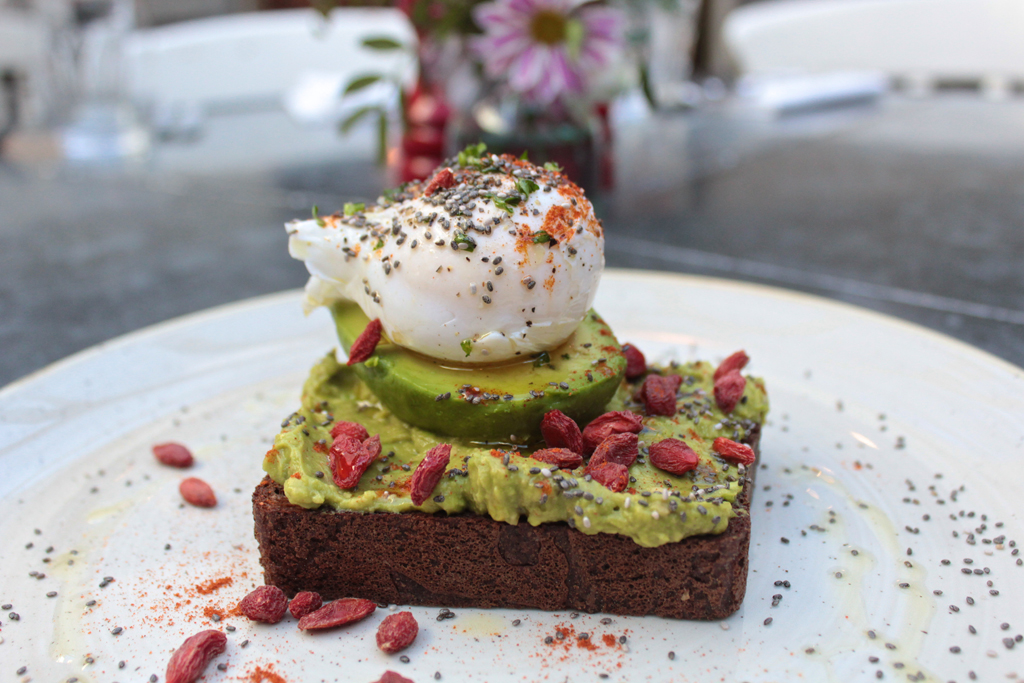 BOOK IT: Starting room rates: £60 for Single / £80 for Doubles / £100 for Premium Double | Address: Blakes Lock, RG13EQ | Bookings: [email protected] | Phone: 01189 515790
---