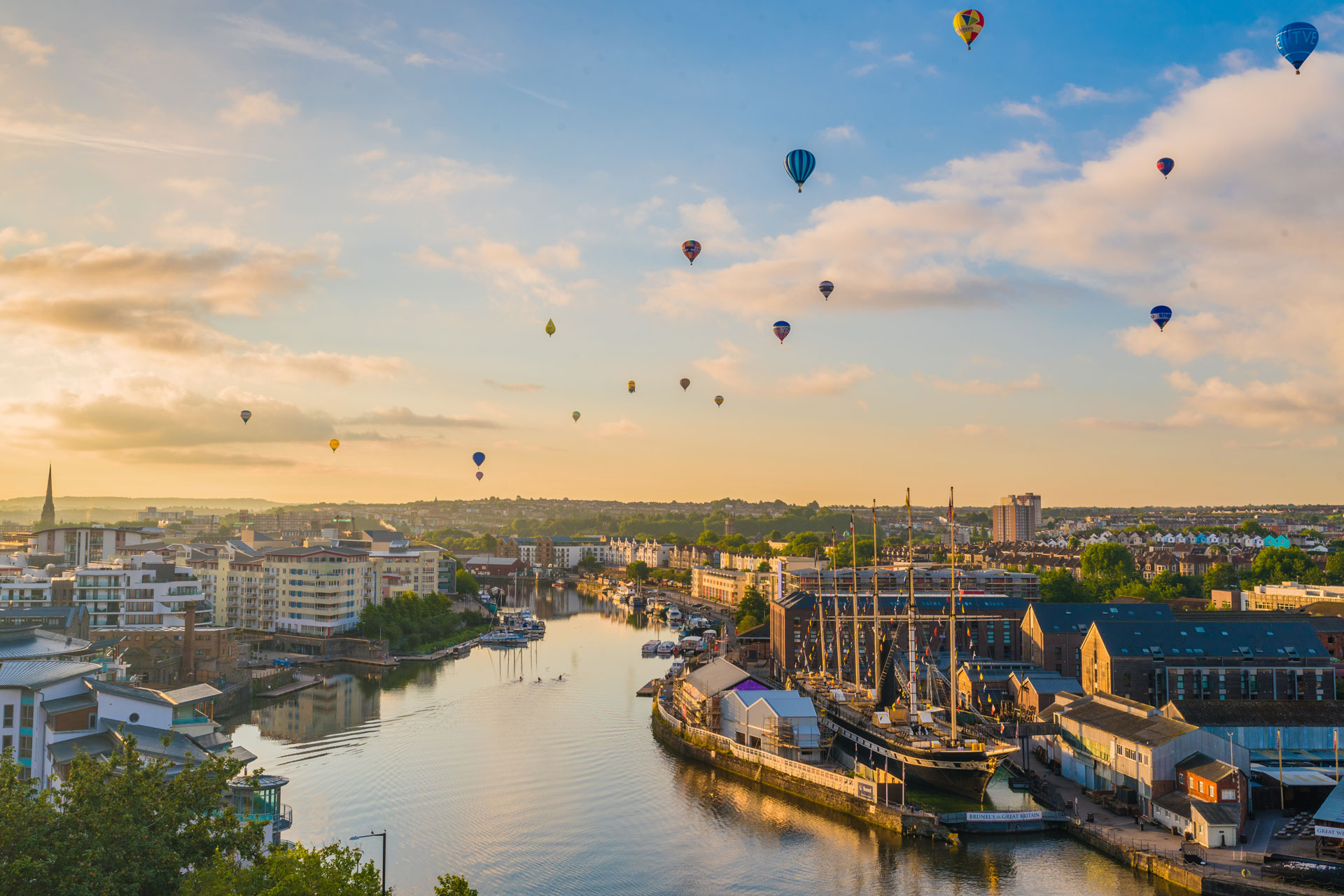 The Best Places to Eat in Bristol: A Chef's Guide
Freddy Bird's guide to his favourite spots for a bite of Bristol
Bristol is a treasure trove of great restaurants and bars, from the pretty streets of Clifton to the bustling harbourside and trendy Stokes Croft. The city is renowned for its independent food scene, filled with eclectic street markets, cosy cafes, fun cocktail bars and upmarket dining rooms. Planning a trip there? We've enlisted one of the city's favourite chefs to help guide you on where to eat and drink: Freddy Bird, head chef and founder of Little French and former executive chef of The Lido Bristol. Here's his pick of the best restaurants in Bristol.
The Best Restaurants in Bristol
Freddy Bird
'I was born and raised in Bristol but moved to London to gain some experience at The Square and Moro – where my love for cooking over fire was born. I returned to Bristol in 2008 to head up the kitchen at The Lido and have been lucky enough to experience the amazing renaissance of food culture in this great city. Although there are many new places opening up all the time, there are a few places around that I keep coming back to time and time again.
'I'm a huge coffee drinker so I've got to start my day with one (or three). The coffee scene in Bristol is really booming and you can find great coffee all over the city now; favourites are Spicer and Cole in Clifton Village and Hart's Bakery at Temple Meads. Hart's do the most amazing pastry selection too so if I'm feeling peckish I'd find it difficult to turn down their layered pastries.'
Best Restaurants in Bristol: Freddy's Pick
Bravas
Bravas is a wonderful tapas place started by an old sous-chef of mine at the Lido, Imogen and her partner Kieran. The tapas-style of eating is quite big in the city. At Bravas there's always delicious sherry, food and service – I really like their open kitchen which provides a buzzing atmosphere.
7 Cotham Hill, Redland, Bristol BS6 6LD, bravas.co.uk
Wapping Wharf
CARGO down on Wapping Wharf is a great place to grab some amazing smaller bites to go or to take home with a bottle of wine or cider – I enjoy the tacos at Cantina (the little sister of Bravas), and a block of local cheese or two at The Bristol Cheesemonger.
Wapping Wharf, Wapping Road, Bristol, BS1 4RW, wappingwharf.co.uk
The Mayflower
The Mayflower is my favourite pit-stop after a long service. Open until 3am and situated under the bus station, it's location only adds to its charm and the most delicious and authentic Chinese food. I regularly order their chilli squid, steamed tripe and ginger or crispy fried pig's intestines – I know they sound a bit off the wall but they are seriously amazing.
1a, 5a Haymarket Walk, Bristol BS1 3LN, mayflowerbristol.com
Freddy Bird recently opened a new restaurant in Bristol's Westbury Park, Little French. He's also worked at The Lido Bristol and Three Brothers Burgers.
And here are some of our favourites…
Wilsons
Founded in 2016 by Jan Ostle and Mary Wilson, Wilsons is a neighbourhood restaurant with impressive green credits, having received a Michelin Green Star. Its own farm grows produce for a weekly-changing six-course tasting menu alongside a daily 'du jour' set lunch menu.
24 Chandos Rd, Redland, Bristol BS6 6PF, wilsonsbristol.co.uk
Rock Salt
Much to the dismay of locals, the lovely Bellita on Cotham Hill closed in 2021 – but its replacement Rock Salt offers new culinary delights. Here co-founders Harris Massey of Dishoom and former Dhamaka chef Kedar Subedi bring together many years of experience to create a unique fusion restaurant which offers both Indian and Chinese cuisine, with sweet and sour chicken sitting alongside their signature lamb raan.
34 Cotham Hill, Redland, Bristol BS6 6LA, rocksaltbristol.co.uk
Thali Cafe
Originally a food truck in Glastonbury, Thali Cafe now has restaurants dotted all over Bristol. Authentic Indian dishes are served 'Thali' style: a way of eating in India where a selection of dishes are served on one big steel plate. Fan favourites include the Goan fish curry, a crispy paneer dish and the spinach daal, served with fresh spinach and a handful of aubergine curry. Fresh ingredients, great flavours, and a relaxed atmosphere – a winning combination.
Various locations, thethalirestaurant.co.uk
The Ox
Hidden away in a basement below The Commercial Rooms on Corn Street is The Ox, a stylish and intimate restaurant in the heart of the city. As the name suggests, the menu features good quality, perfectly cooked meat, with prime focus on juicy steaks from the local butcher's Buxton of Winterbourne. Cousin of popular bars Hyde & Co, Milk Thistle and Pata Negra, The Ox has an impressive cocktail menu too.
The Basement, 43 Corn St, Bristol BS1 1HT, theoxbristol.com
Bosco
Bosco is a great Italian restaurant on Whiteladies Road where you can watch your Neapolitan style pizza being cooked on a wood-fired oven. It's not all about the pizza though: must-try dishes include the arancini (heaven), and the rigatoni with pancetta and pecorino. They do a perfect Aperol Spritz too.
96 Whiteladies Rd, Clifton, Bristol BS8 2QX, boscopizzeria.co.uk
Boston Tea Party
A firm favourite with students and locals alike, Boston Tea Party recently became the first café to ban single use coffee cups. There are various branches across Bristol and Bath, but their flagship on Park Street is our favourite – the tiered garden is a dream during the summer months. Their brunch is particularly good, and it's near-impossible to resist a purchase from their cake display.
Various locations, bostonteaparty.co.uk
Poco Tapas Bar
A tapas restaurant launched with the planet in mind, Bristol's Poco Tapas Bar was named the most sustainable restaurant of the year in 2016 thanks to its commitment to the zero waste movement. Food is seasonal and changes often, but classic dishes include deep fried oysters and pork belly with fennel.
45 Jamaica St, Bristol BS2 8JP, pocotapasbar.com
Souk Kitchen
With two locations across Bristol, Souk Kitchen serves up vibrant and delicious Mediterranean food for great value – think marinated halloumi, chargrilled meats, falafels and lots of hummus.
277 North St, Southville, Bristol BS3 1JP and 59 Apsley Rd, Clifton, Bristol BS8 2SW, soukkitchen.co.uk
Featured image: Getty Images