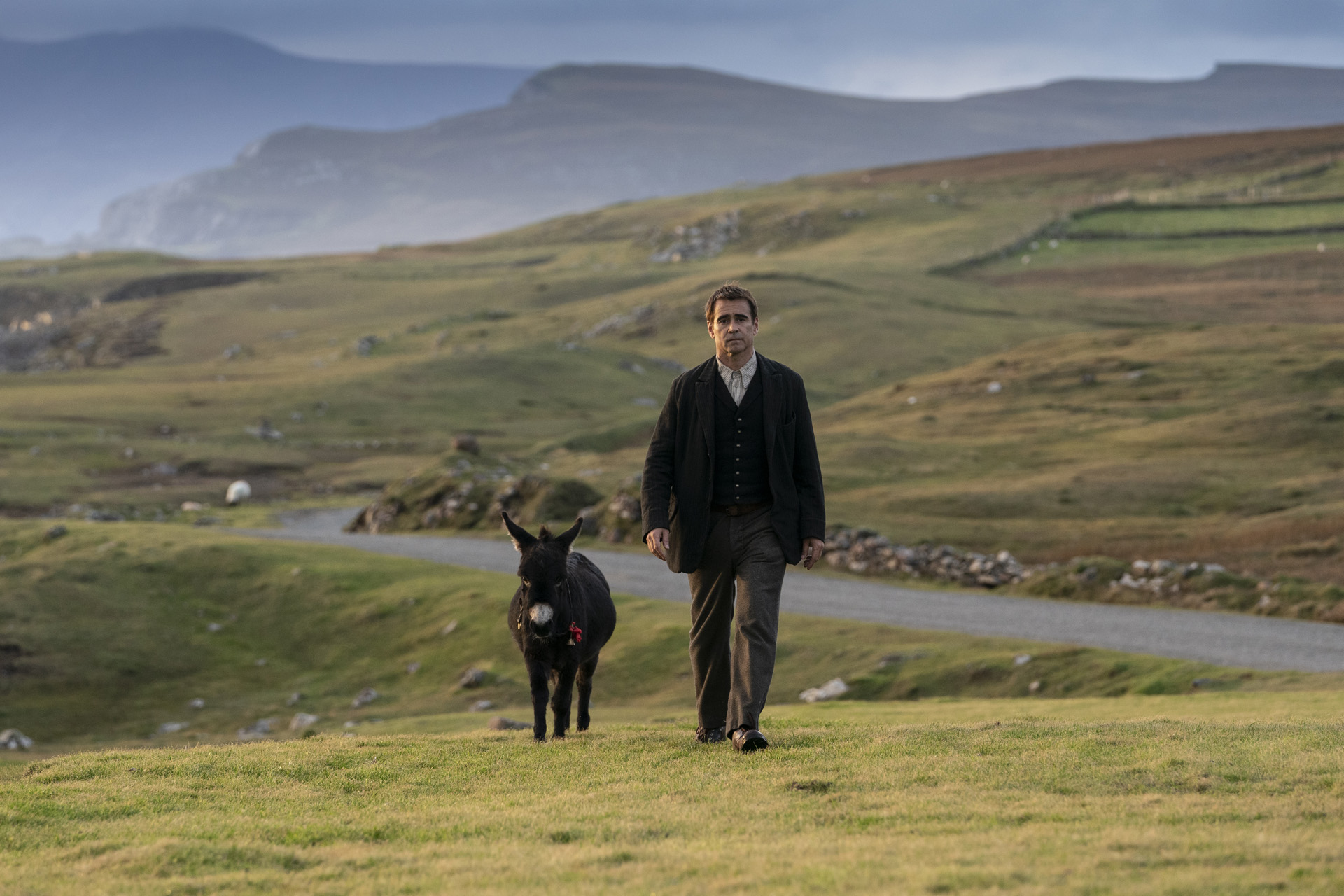 The Banshees Of Inisherin: Where Was It Filmed? (& Can You Visit)
---
Rolling green hills and stunning sea views
Winning Outstanding British Film and Best Original Screenplay at the BAFTAs last weekend – with two stars sweeping up Best Supporting Actor (Barry Keoghan) and Actress (Kerry Condon) to boot – The Banshees Of Inisherin is the hottest Irish film of the moment, currently streaming on Disney+. And, if all goes well, the film could secure Colin Farrell's first ever Oscar. Set on an Irish island called Inisherin in 1923 (toward the end of the civil war), The Banshees Of Inisherin tracks the consequences of one man suddenly deciding he no longer wants to associate with his best friend anymore. But is Inisherin a real island? And can you visit? C&TH reveals all.
Read the C&TH Responsible Tourism Guide
Where Was
The Banshees Of Inisherin
Filmed?
(& Can You Visit?)
Is Inisherin A Real Place?
No, Inisherin isn't a real island, although Inishmore, Inishmaan and Inisheer are all real islands. They are the three largest islands in Galway's Aran Islands, situated off the west coast of Ireland in Galway Bay.
Where Was
The Banshees Of Inisherin
Filmed?
The Banshees Of Inisherin was filmed on the Aran Islands and Achill Island, both off the west coast of Ireland. Though having multiple filming locations might seem unrealistic, the movie magic island collage was part of director Martin McDonagh's vision for the film. 'Inisherin is a fictional island, so I didn't want it to be specifically one place,' McDonagh told distributor Disney. 'I wanted it to be more mythical.'
Choosing the filming locations was a result of long road trips from Galway up the west coast of Ireland. 'We explored each of the Aran Islands,' said McDonagh. 'Inishmore ticked most of the boxes. I'd been there as a kid. My parents were living in Galway along the coast, and you can see the Aran Islands from where they were.'
The tiny islands are home to a miniscule 1,200 people who primarily speak Irish (though most islanders can speak English, too). Production designer Mark Tildesley was charmed by the islands' buildings. 'People built walls from the rock, so you have this patchwork quilt of tiny, small plots of land,' he told Disney. 'You end up with this extraordinary, ancient pattern of rock walls, which in Martin's script is written almost like a labyrinth – a maze in which these two characters live.'
According to Disney, McDonagh was ultimately looking to create one of cinema's most beautiful Irish films. 'Summer in Ireland is usually quite rainy and dour, but when we shot, it was beautiful,' he said. 'It was majestic. The sunsets and the skies were fantastic and lent themselves to a beautiful piece.'
On working on the Aran Islands, lead actor Colin Farrell added: 'It was so exciting. The people there were so glorious and generous. It was so strange and anomalous to have weather that was as consistently beautiful and almost Greek.' Kerry Condon, who plays Siobhan, called the experience 'spiritual' and noted that 'the locations and scenery are characters in themselves', while Brendan Gleeson called filming The Banshees 'a dream'.
The Banshees of Inisherin
: Key Filming Locations
Pádraic and Siobhán's House
Pádraic and Siobhán's house was built from scratch for the purpose of filming The Banshees Of Inisherin in an area called Gort Na gCapall on Inishmore. 'We had to lay down this sort of tarp and build on top of it, so that we weren't building directly on the ground,' Tildesley told Conde Nast Traveller. 'And then we had to bring the pieces over on the ferry.' The team used local craftsmen and rocks to maintain authenticity.
Dún Aonghasa, Inishmore
This ancient hillfort can be seen through the kitchen window of Pádraic and Siobhán's house. A national monument of Ireland, Dún Aonghasa has stood for thousands of years, with some estimations putting it at 3,000 years old. 
'Martin took us to some super extreme places,' Tildesley told Disney. 'We came back a few steps from the coastline and found a location on the edge of the cliff to build the house, looking down over one long end of the island towards an ancient monument called Dún Aonghasa. You see it from that kitchen window.'
Keem Bay
Moving 150 km north to Achill Island off the coast of County Mayo, Keem Bay serves as the filming location for Colm's house, as well as the film's final scenes on the beach. Partially constructed for filming, Colm's house was an old whaling cottage, which needed a new roof and window for filming.
JJ Devine's Pub
Also constructed for filming, the pub – which becomes somewhat of a character in its own right – was filmed in Cloughmore on Achill Island. Here, McDonagh wanted to 'capture the beauty of Ireland in the film and lean into that. The story is dark enough anyway, but we wanted the visuals and the locations to be as cinematic as possible,' he told Disney. 
Purteen Harbour
Moving to Achill's south coast, Purteen Harbour serves as the film's bustling harbour – though the real place is generally much quieter. The nearby local store was also, you guessed it, constructed for the film.
Corrymore Lake, Croaghaun Mountain
With its eerie vibe, Corrymore Lake is the perfect location for Mrs McCormick's house. It is also here that (spoilers) Dominic (Barry Koeghan) attempts to woo Siobhán in a funny yet quietly heartbreaking scene. Situated 187 metres up the eastern side of Croaghaun Mountain, visitors can continue trekking from here along a path to the peak at 688 metres.
Can You Visit Inisherin?
Though Inisherin is fictional, the Aran Islands are very real and can indeed be visited. With so many locations constructed for the film, don't expect to recreate scenes with a readymade backdrop. That said, what better backdrop is there that the gorgeous rolling greenery and splashing sea?
The Banshees of Inisherin is streaming now on Disney+.
Featured image: Colin Farrell in the film The Banshees of Inisherin. Photo by Jonathan Hession (cropped). Courtesy of Searchlight Pictures. © 2022 20th Century Studios All Rights Reserved.