Follow Fiona Duncan's graceful ten-point trail across the tea gardens and surfing beaches of Sri Lanka
Shaped like a teardrop, Sri Lanka is stunningly beautiful, mainly Buddhist and 'India lite': it's so much easier to travel here than in India. It's safe, friendly and remarkably hassle-free, full of nature, culture, smiling faces and charming people,a beautiful, serene, slow-paced island nation all of its own.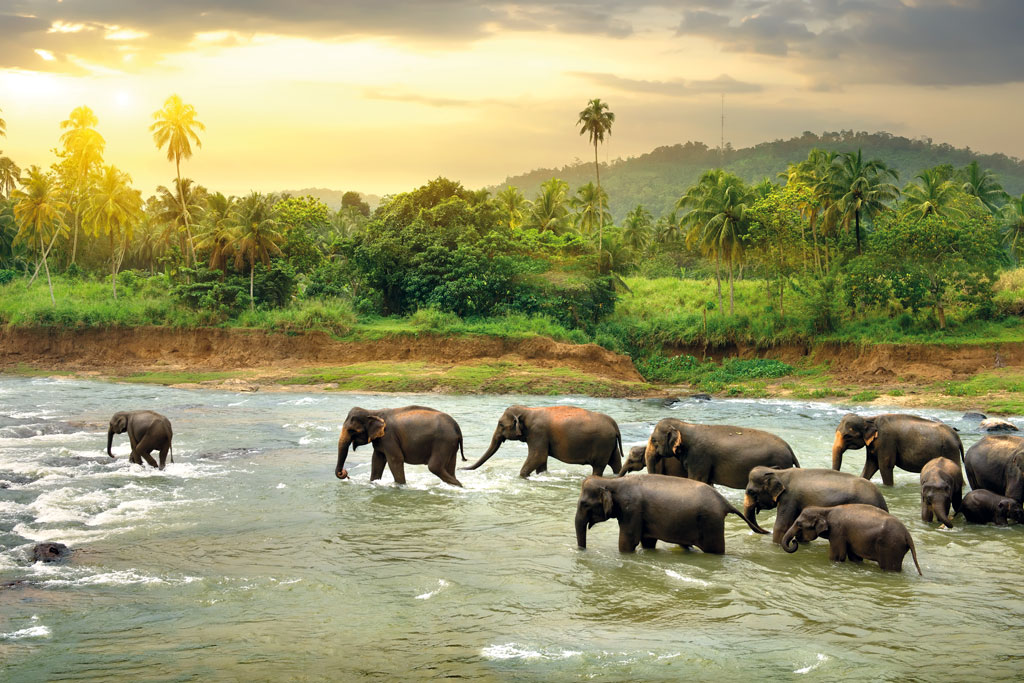 Stay
Just 30 minutes from Colombo's international airport, this romantic, 18th-century country retreat has wide verandas overlooking the croquet lawn, and kind staff who emanate unbidden from the shady old mansion. By day the extensive, leafy gardens and pool have a slightly gloomy feel, but by fire and candlelight at night, it's magical. With its calm, colonial air and a spa, this is just the place to uncoil after the journey. teardrop-hotels.com
Hidden away near Dikwella on the south coast, Hiriketiya Cove is ringed by palms and coconut trees, dotted with beach cafés, with waves for both beginners and experts. Cove House and Little Cove, sleeping six and four respectively, overlook the bay. They come air-conditioned, each with a pool and fully staffed, with an excellent chef. Evenings are magical: lamplight, sunset, cheeky monkeys, huge bats flitting among the trees and fireflies.
Set among the emerald slopes of Sri Lanka's Golden Valley of Tea, Bogawantalawa, in the southwest of the region, is this refreshingly contemporary interpretation of a traditional tea planter's bungalow that has just five bedrooms and an infinity pool set in lush gardens. It works beautifully, designed to make the most of stunning views over mirror-calm Castlereagh Lake. The spacious interior, with wooden floors, lovely linen fabrics, shelves of good books and open fires manages to feel both homely and coolly stylish at the same time. camellia-hills.com
Thotalagala, opened in 2016, is another planter's bungalow but this one is authentic, its layout unchanged since it was built, with original features such as fireplaces, panelling, furniture and pictures from the period, full of character. And since it's part of Sir Thomas Lipton's beautiful Dambatenne tea estate, guests can have a private tour of the Scottish magnate's hardly changed 1890 factory and take tea, served by a butler, at a linen-clothed table on the lawn of his manicured garden. If mustachioed Sir Thomas, who brought tea to Britain's working classes through his Liptons' stores, had emanated from the French doors of his splendid, frozen-in-time bungalow, I would not have been remotely surprised.
Staying on the tea trail is Rosyth Estate House, an elegant boutique hotel, set on a low hill country estate. With most of the rooms based around the courtyard of an original plantation bungalow, if you want a treat – try to book the recently opened Rock Villa. Set upon a sheer rock, with a private mini infinity pool  hovering over the valley. Note that it might be worth staying longer than the usual two nights (when exploring Srilanka). As, although the location is remote, there is much to experience, and our stay felt too short. With our day starting with gentle yoga, after a typical Sri Lankan breakfast of Hoppers, we were shown around the kitchen garden. Before being invited to join the head chef for a cookery lesson – preparing our lunch of a delicious vegan curry. We were later humbled by our private tour of the fully operational Rosyth artisan tea factory. With time for a quick dip in the hotel pool, before a sunset tour of some of the 62 acre tea and rubber estate, by the original groundsman. Who introduced us to flora and fauna we'd never noticed before, and gave us a rubber tree tapping demo. The day ended with a massage in the spa, before dinner – which has both international classics and local specialities on rotation. We enjoyed kothu – a Sri Lankan street food which was cooked in front of us on a metal plate. – Words by Emma Whitehair
About 45 minutes drive from Kandy, Bougainvillea Retreat is the ideal stopover for those who want a retreat, without the retreat. With the infinity pool and uninterrupted panoramic views over the Knuckles Mountain Range and Victoria Reservoir, being enough to soothe any weary traveller's soul. This homely villa consists of eight comfortable rooms and one luxury suite – all with balconies and photogenic rattan swing chairs. The open-plan lounging areas, with a bar and billiard table, are ideal for socialising. Otherwise, there's always the basement cinema room, stocked full of English DVDs, you can escape to. Two friendly pet dogs roam around freely, adding to the homely feel. While the staff are relaxed, in a good way – helpful but not overly attentive. A resident chef prepares fresh meals, from traditional Sri Lankan curries to contemporary cuisine. The hotel is also handily situated within the grounds of the Victoria Golf and Country Club, for those so inclined. – Emma Whitehair
Uga Escapes is a group of five eco boutique resorts in Srilanka, and we stayed at two wildly different properties: Ulagalla in Anuradhapura, and Jungle Beach in Trincomalee. The latter consists of individual houses that allow guests to wander barefoot from bed to beach. With a pool and open restaurant immersed in a jungle setting. Whereas Ulagalla's luxurious villas each have private plunge pools and sumptuous four-poster beds.
With picture windows framing scenes of paddy fields. The main house and restaurant is in a 150 year old village chieftains mansion. And the resort offers a wonderful ancestral Sri Lankan dining experience. Where local villagers cook from clay pots in a mud hut under a canopy of trees, in a clearing surrounded by paddy fields. High prana food that left our bellies as full as our hearts. – Emma Whitehair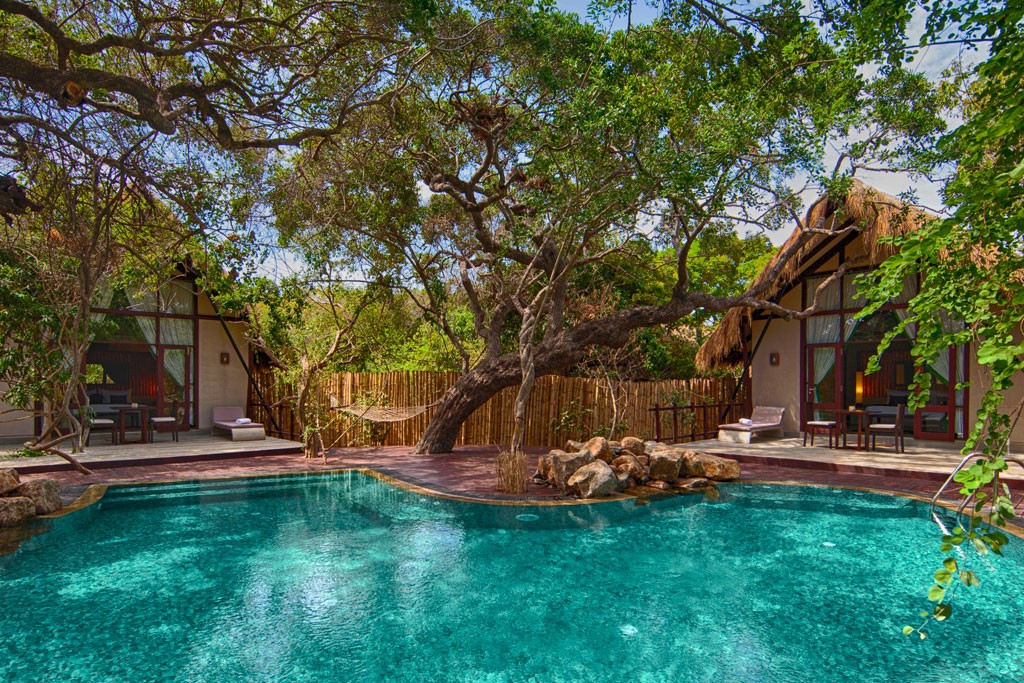 Eat
Surrounded by grassy ramparts, spacious, laid-back, arty Galle Fort is full of historic buildings dating from the Dutch occupation of the 17th century and full of jewellery shops, art galleries and cafés. Its multi-ethnic, multi-religious population and tranquil air make it a place to linger. Take tea under a whirring fan in the Galle Fort hotel, a colonial haven set in an old gem merchant's mansion. The slick Amangalla, set in another fine colonial building, is almost next door, but for a step back in time, complete with aged waiters in white coats and black bow ties and original stone ferneries and aviaries, head for Closenberg Hotel overlooking Galle Harbour.
Pepper organises everything from cooking curry in a wattle and daub home, with lotus leaves for plates, to climbing sacred Adam's Peak in time for sunrise. On Christmas Day we hiked with a guide, appropriately named Santa, to a waterfall in the Kanneliya Rainforest and had lunch at a table planted in the river. We saw chameleons, snakes and monkeys and one of us (me) attracted no less than three leeches. 'Very good for your health,' beamed Santa when I showed him
my blood-soaked trousers.
Eat egg Hoppers for Breakfast or try them at a street stall. The bowl-shaped rice flour and coconut milk crêpes make edible containers for simply cooked eggs, served with curry accompaniments. After that, practise saying hello the Sri Lankan way – a big smile and a characteristic waggle of the head.
Developed by style arbiter Shanth Fernando, creator of Paradise Road shops, restaurants and hotels, from the offices of revered architect Geoffrey Bawa, this is the coolest hangout in town. Just the place to while away the evening before the night flight home.
Must See
Hire a Driver/Guide and make sure your car is air-conditioned. You'll probably make great friends (we called in on our driver's daughter and family en route) and learn much about life in Sri Lanka. It's surprisingly inexpensive and it takes away all the hassle of getting around the island.
The famous stretch between Kandy and Ella is impossibly beautiful; just be sure to sit on the right side going south and to reserve seats well in advance. Other great routes are from Colombo to Kandy and Colombo to Galle (see seat61.com for details). Sea planes are also an increasingly popular way of getting about; watch the daily flight landing on Castlereagh Lake from Camellia Hills and you will long to be on board.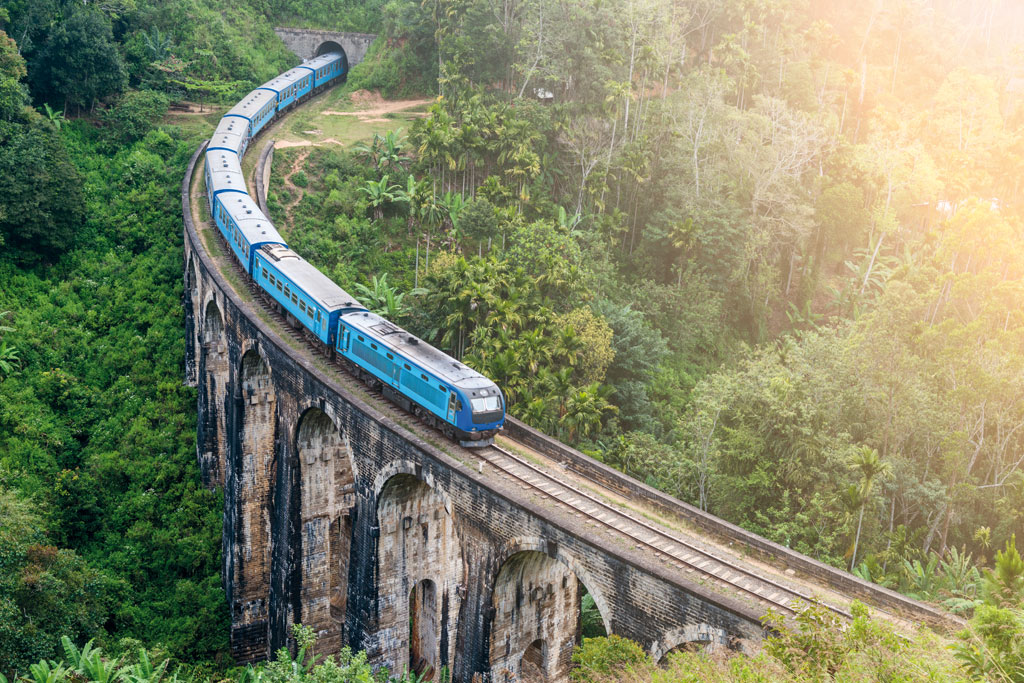 Book it
Ampersand Travel offers bespoke tours to Sri Lanka. A seven-night tour including accommodation at Teardrop Hotels The Wallawwa and Camellia Hills, and Thotalgala, Haputale, starts from £3,200 per person, including direct flights, private transfers, private guiding and walking tour with Pepper.
Cove House is available from £8,290 (low season) for seven nights based on full occupancy (six people) including flights and transfers. Little cove is available from £5,050 (low season) for seven nights based on full occupancy (four people) including flights and transfers.
Sri Lankan Airlines flies daily to Colombo from London with fares starting from £500.
MORE TRAVEL: 48 Hours in Copenhagen | The Best African Safari Lodges to Stay in 2018 | The C&TH Guide to Jaipur
---