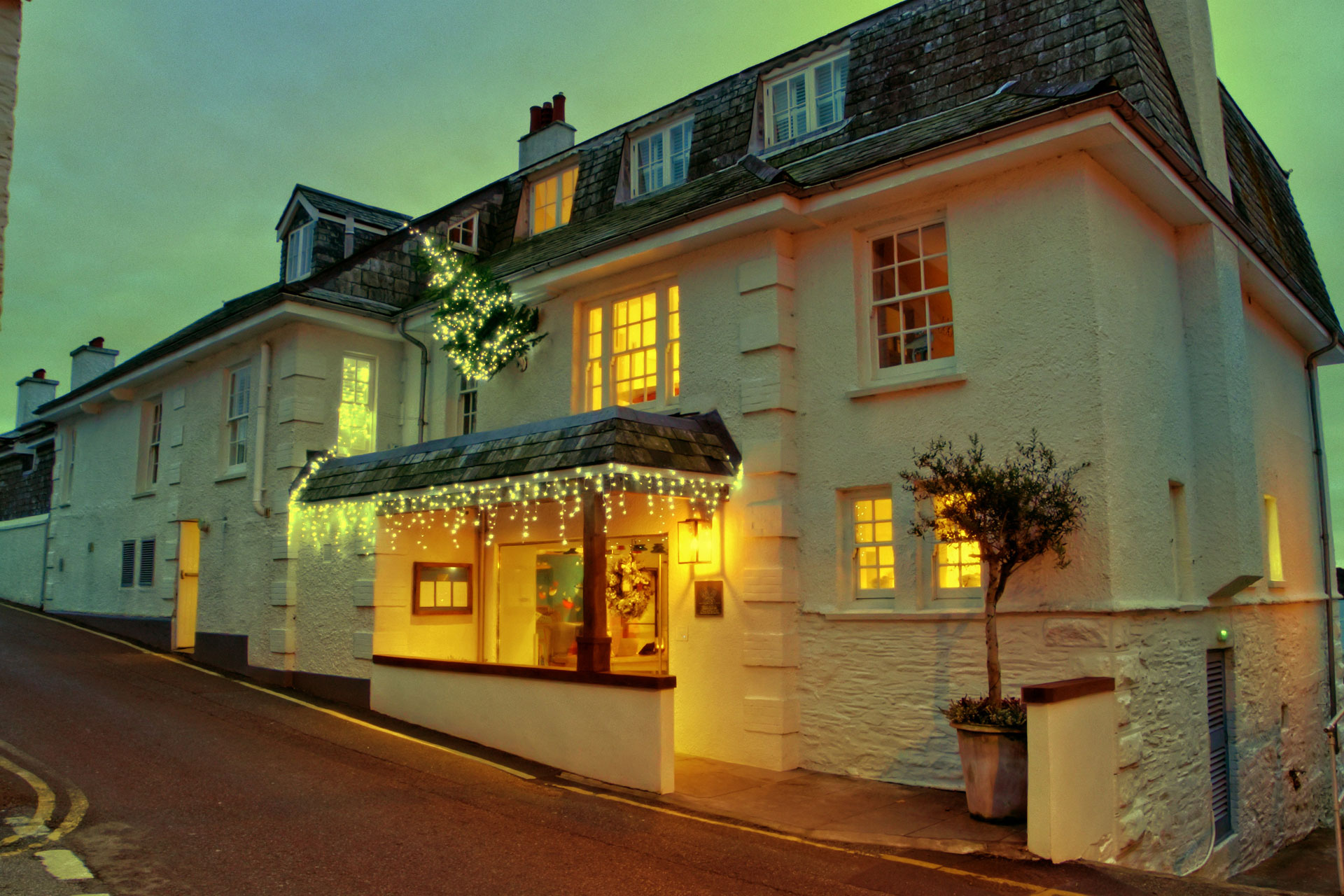 Review: Staycation At The Idle Rocks, St Mawes
The perfect winter weekender in Britain's 'best seaside destination' to book ahead
When it comes to winter staycations in 2021, the more remote, the better. The tiny fishing village of St Mawes was voted the best seaside destination by Which readers last year, so if you're looking to escape from it all, a journey to this Cornish haven is just the ticket to look forward to. Rebecca Cox checks in to boutique hotel The Idle Rocks in the heart of the village to see if a weekender by the sea lives up to the hype…
Latest travel advice from gov.uk
The Idle Rocks Review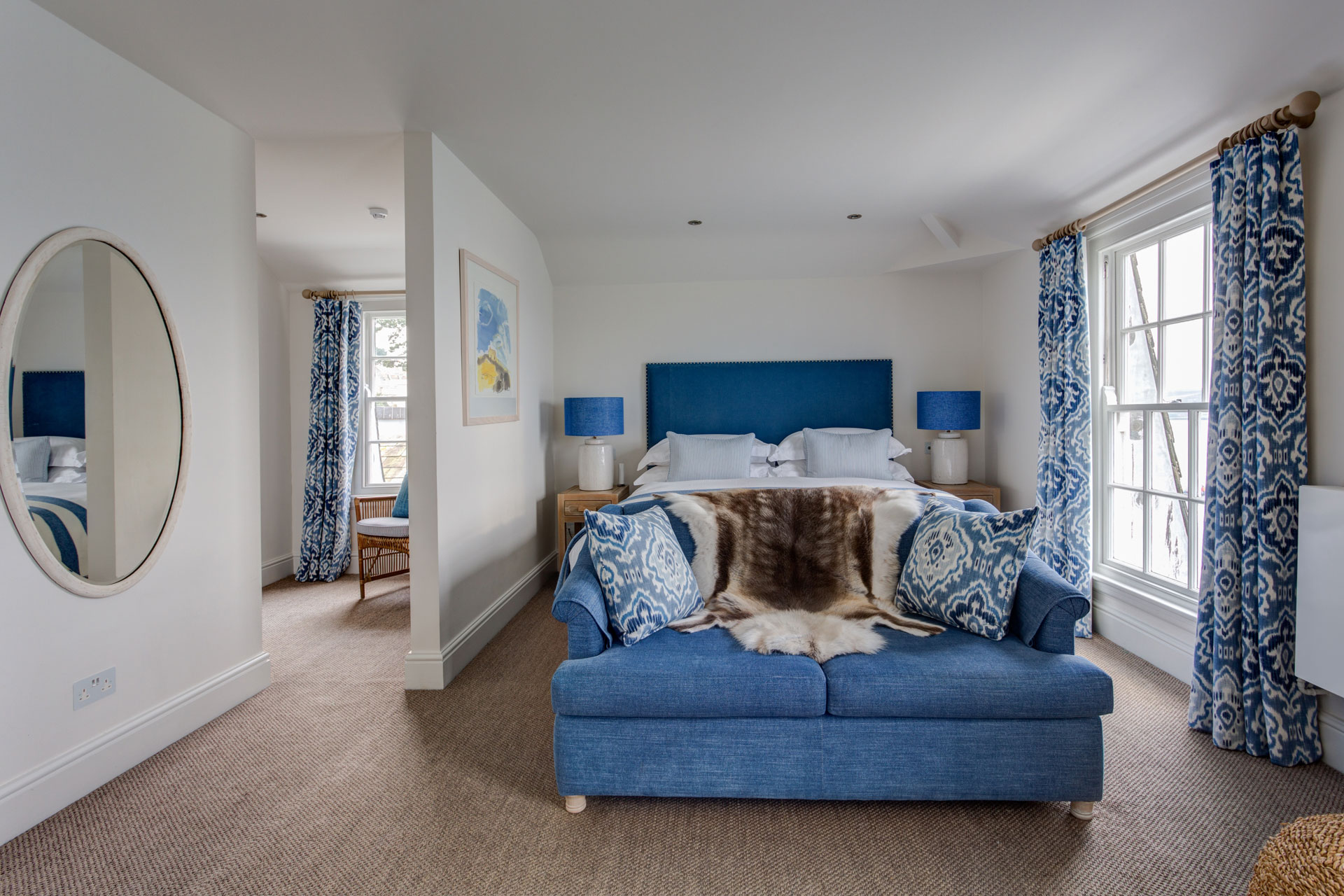 STAY
The Idle Rocks, a centre-point of this charming fishing village since 1913, sits right on the seafront facing the harbour. In fact, at high tide, a wrong turn down the alley next to the hotel will see you up to your ankles with sea water, while low tide allows for direct access onto the rocky beach below, perfect for rock-pooling, or crabbing at high tide, straight from the hotel terrace. There are 18 rooms including four suites in an adjoining cottage, all brightly designed by owner Karen Richards, reflecting coastal culture and contemporary design. Sea view rooms afford stunning views with gorgeous sunrise and sunsets to enjoy, and in-room freestanding baths (like the one in room 15) are just made for leisurely soaks with the sea lapping against the rocks below.
Despite the boutique feel and luxury touches, children are not only welcome but made to feel very much at home by the friendly staff, who will help them to make plans and give them tips on the local area (which they can then pass on with great authority to whoever they're travelling with). The playroom is currently closed but in ordinary times (remember those?) they'll find entertainment tailored to them plus babysitting facilities to give parents a break.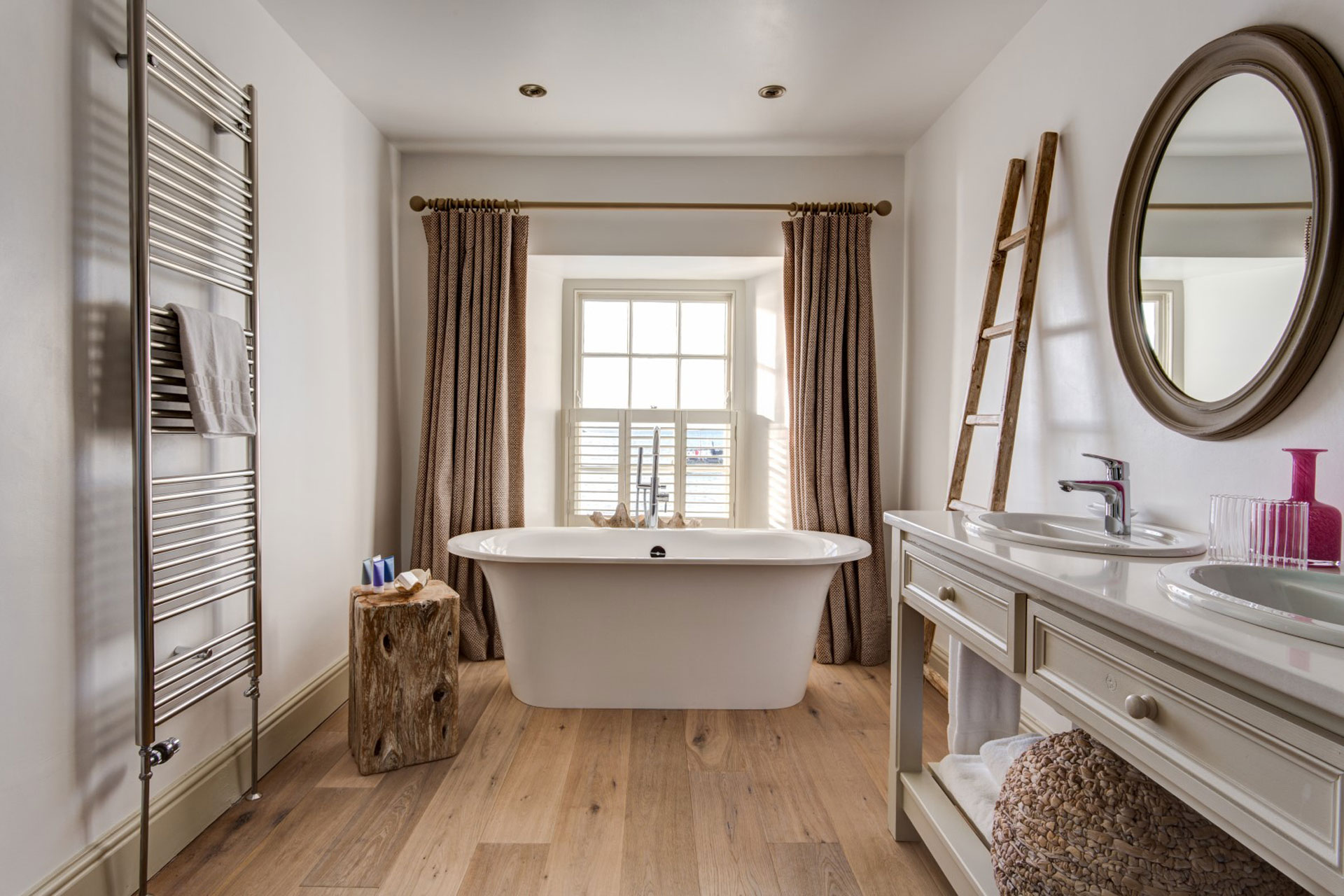 EAT
Without doubt one of the most inviting restaurants on Cornwall's south coast, dinner at The Idle Rocks is a must. A simple but varied (and perfectly executed) three-course menu by Dorian Janmaat, Head Chef of The Idle Rocks and St Mawes Hotel, who previously worked at Le Manoir aux Quat'Saisons, locally sourced and produced dishes take priority to great effect. Whether it's fresh oysters or crab sushi, from the amuse bouche to the dessert (the chocolate and cardamom is too good to share, although your dining companion will try), each course is beautifully crafted and hits that wonderful middle ground between comfort food and fine dining, where satisfaction is guaranteed.
For a more relaxed (but equally satisfying) dining option, walk two minutes to The Idle Rocks' sister property the St Mawes Hotel, where you'll find heartier pub food and fresh pizzas, although the market fish served with barley is superior to anything you'd find in your average local. The treacle and thyme tart served with clotted cream is also a must; if you're visiting from Falmouth pop in and order this with a coffee for the ultimate afternoon treat before hopping on the ferry back to the hustle and bustle across the way.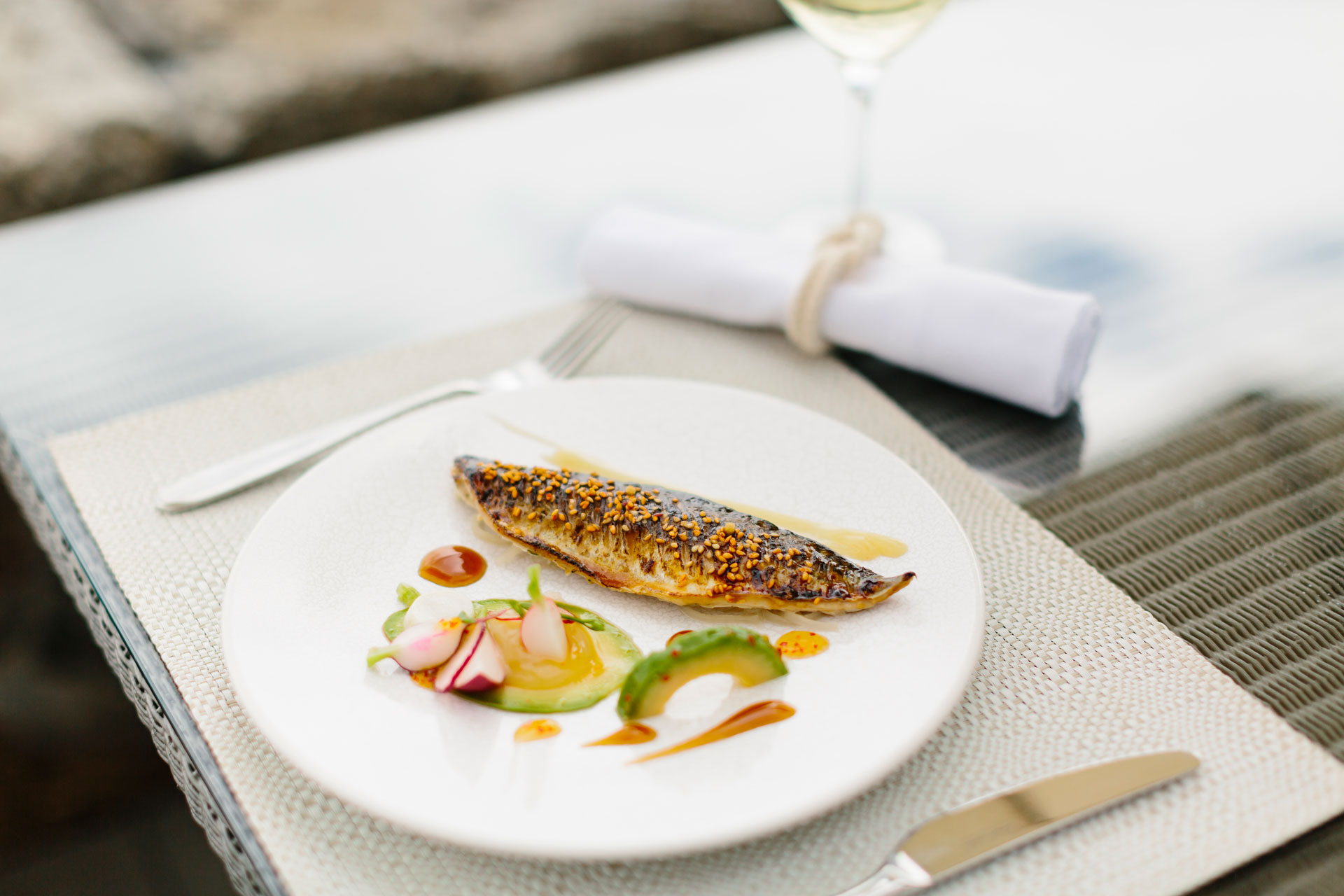 DO
St Mawes has that glorious sleepy fishing village vibe that just cries out for a day of aimless rambling. If you're visiting in winter and are lucky enough to get sunshine, start your day on the beach at low tide for stone skimming, rock-pooling or even a spot of wild swimming (many do). Next, enjoy a pasty to go from the café at the harbour and wander up via the shops (the selection of galleries sells gorgeous local arts, crafts, jewellery and homeware, while the fudge shop is obviously not to be missed) to the castle. St Mawes castle (an English Heritage site), originally owned by Henry VIII, is the perfect vantage point for views across to Falmouth and the Fal Estuary. On wet weather days once you've exhausted all the shopping options, hotel residents can make the most of St Mawes Hotel's private cinema, which can be booked for private screenings. And if you're travelling with a five-year-old, there is no better ending to a perfect seaside day than a private screening of their favourite festive film, complete with popcorn and cosy velvet blankets. (Even if they did watch said festive film twice during the car journey down…)
THE FINAL WORD
The Idle Rocks has that magic quality of feeling like a true home away from home from the moment you arrive. Genuinely family-friendly, the warmth of the staff is reflected throughout this pretty (and refreshingly quiet) Cornish village, which deserves its title of best seaside destination. Did we spend the final hours of the trip browsing for local properties for sale? Yes. But until an escape to the coast is possible (we're saving), we'll be booking another Idle Rocks weekender to look forward to, as a much-needed travel tonic.
BOOK
Rooms are priced between £180 – £370 per night | idlerocks.com