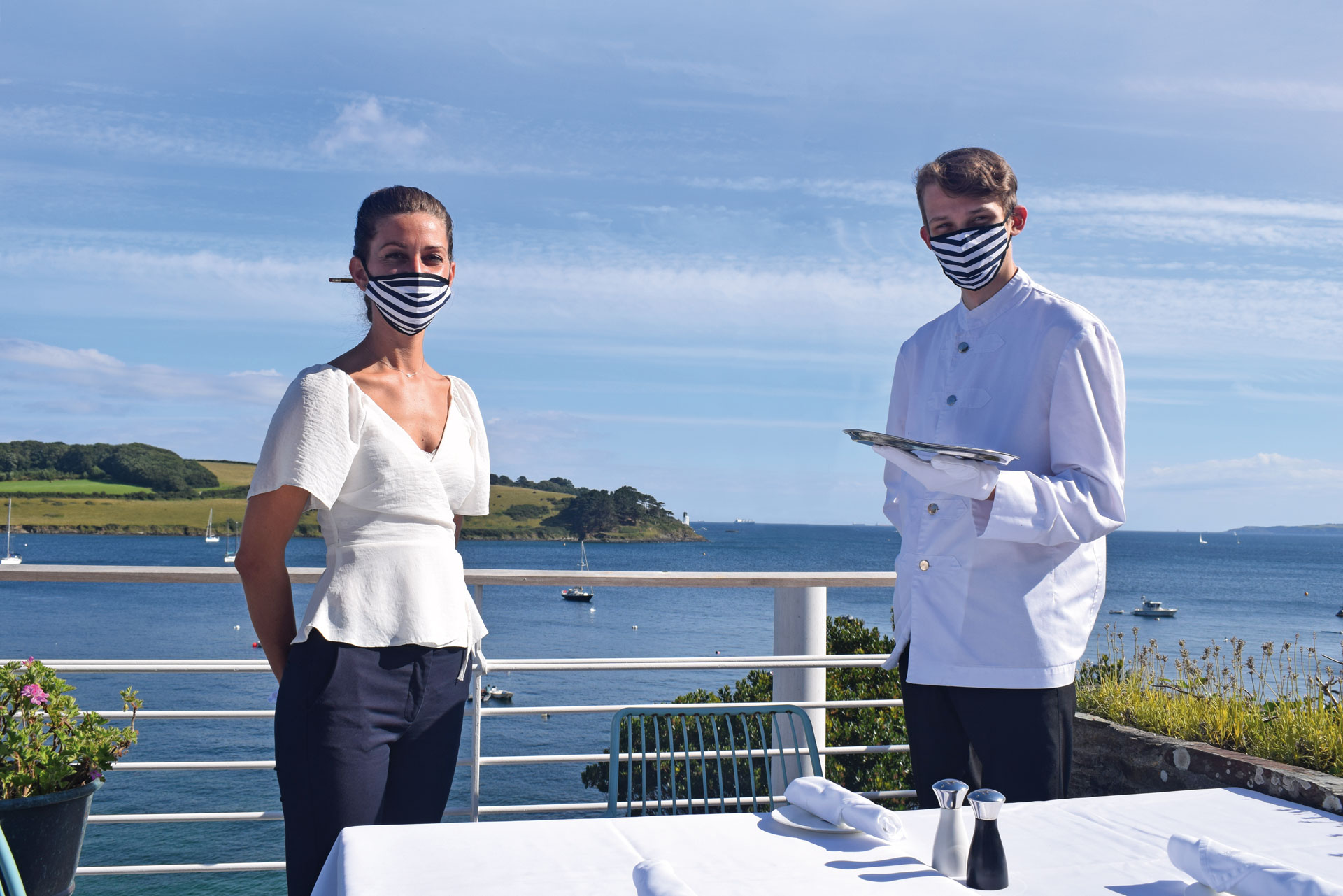 The New Normal: The Future of the UK Hotel Industry
How UK hotels have handled lockdown
Our heroic hoteliers have shown their resilience and determination over the challenging past few months – and we salute them, says Fiona Duncan
The New Normal: The Future of UK Hotels
Concert halls are built to ring out with music, shops to sell, planes to fly, and restaurants, pubs and hotels to welcome and nurture their guests with good food and spoiling comfort. Last March they all – like so much else – fell empty and silent, stranded like beached whales. I didn't much mind about the planes and the silent skies that ensued, I must admit, but the rest has left a gaping hole in our lives. While the hospitality industry has been allowed to start up again as best it may, British cultural life is still mostly on hold.
What's It Like to Stay at a Hotel Post-Lockdown?
Our hotels are back though, thank god, and we salute them. During the spring lockdown I talked to many of the owners and managers of the lovely places described in this guide and I've been continually impressed by their determination to win through in the face of huge problems, both financial and practical: 'to take arms against a sea of troubles,' as Hamlet famously declaims, 'and by opposing end them.'
When the pandemic first hit, owners were naturally plunged into gloom. How could their hotels operate with physical distancing, masks and thermometers when they are all about cosy corners and conviviality? How to trade profitably with fewer guests at tables spaced out like islands in the Pacific?
International Hotel Openings to Know
Soon, however, I sensed a positive, can-do approach, despite the uncertainty about what lies ahead. 'We are unsure,' Dan Brod, co-owner of the Beckford Arms, Talbot Inn and Lord Poulett Arms told me in June, 'how our public will react. A pint in the garden is one thing, but will our guests want to have a long lingering lunch, which is really what pays the bills, inside?' However, he is hopeful. 'I truly believe that humans need hospitality and this need has to be balanced with the actual Covid risks and the risks to the rural economy. So I am optimistic, but nervous.'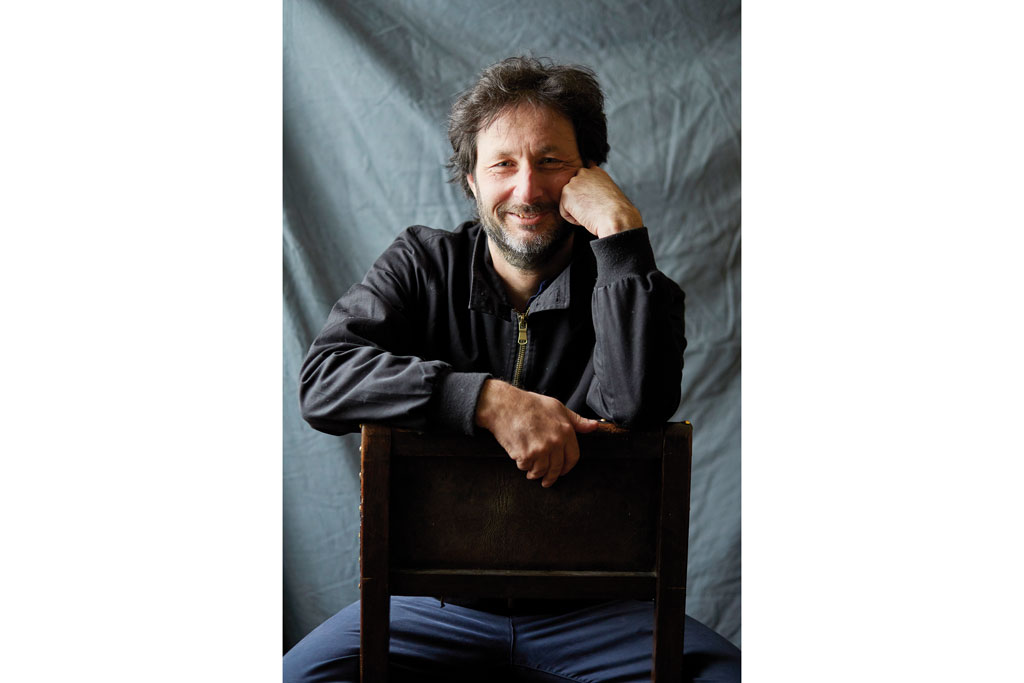 'I'm an eternal optimist,' echoes international hotelier Gordon Campbell Grey, now based back in his beloved Scotland, at his Pierhouse Hotel in Port Appin on the shores of Loch Linnhe. 'One thing is for certain, though: standards must be sky high. We need to tempt back our wary customers. "Wow," they must say, "that lobster soufflé was worth risking my life for.'''
Olga Polizzi agrees. At her hotels Endsleigh and Tresanton, the menu may be shorter but the food is just as good, if not better. She, like her brother Rocco Forte, has made no bones about the extent of the disaster that has engulfed everyone in the hospitality industry as well as the wider economy, but she is determined to fight on with her usual panache. 'When we open our doors, there will be champagne on the house for everyone,' she told me.
No one has been idle during The Great Pause. 'We did a lot of sunbathing, to be sure,' admit Simon and Wendy Bennett of Augill Castle, 'but we've also painted, weeded, planned and kept up morale and as a result we and the castle have never looked so good.' In Berkshire's The Pheasant Inn, young Jack Greenall has created two new super-luxe bedrooms and extended the kitchen. And at Calcot in the Cotswolds, a multi-purpose hotel designed for weddings, conferences, families and couples alike, Richard Ball and his staff had 'never been so busy' as during the spring lockdown. In order to prepare for the new normal, they turned their redundant wedding and conference barn into a spacious wellness centre and moved staff offices to make way for a socially distanced kids' club.
At the Fife Arms in Braemar, a team of ghillies was introduced to help guests get the most out of the great outdoors. Space is the new luxury, and country hotels started redefining themselves as safe havens. 'We have five acres per guest, even when full,' states Heckfield Place of its 438-acre estate.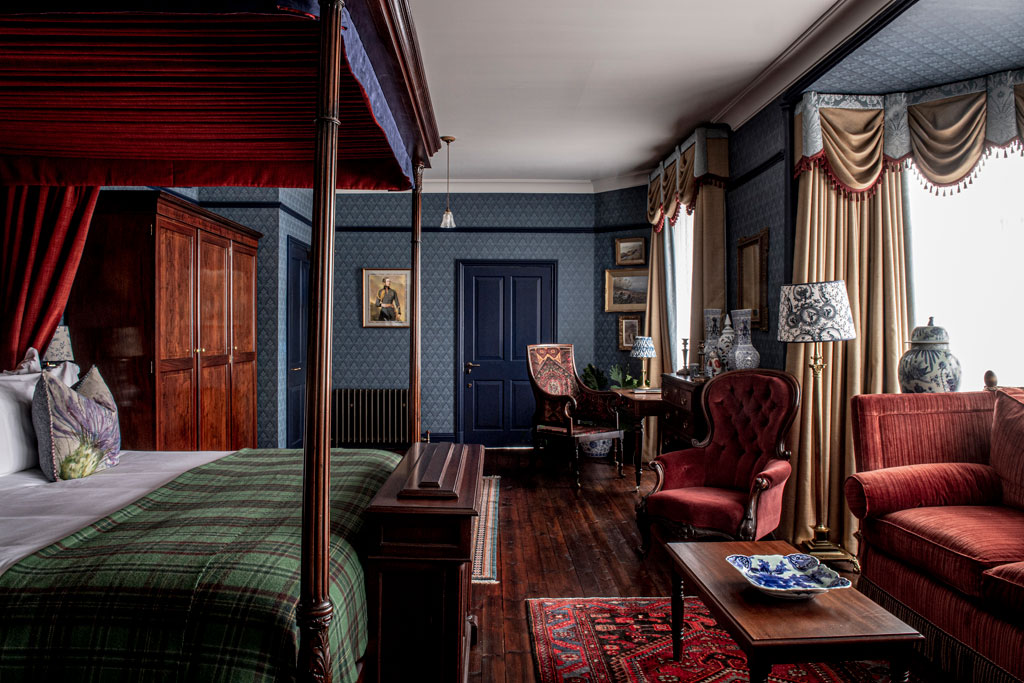 All the hoteliers I spoke to were honest about the blow Covid has delivered them but enthusiastic about the future in equal measure. It was inspiring to listen to James and Fiona Hill, who have lovingly built up Hampton Manor in the Midlands, with its Michelin-starred Peels Restaurant, from scratch.
'The crisis came at a tremendously difficult time for our business,' they told me. 'We were entering the most profitable part of the year and were midway through a building project for our new restaurant with rooms around our Victorian walled garden. We had been dreaming of opening the immersive dining experience in the summer and never imagined anything like this would strike.
'We met the situation with a very fast pivot and began delivering our restaurant food in a box: Peel's on Wheels. The three- course meal has been a huge hit and for every box purchased we cooked a meal for someone in our community in isolation. It has been really moving to see hundreds of meals reach the elderly and vulnerable through this initiative and it has captured the hearts and minds of our team.'
Many other hoteliers have reached out to their communities during lockdown. In London, Claridge's hosted 40 NHS staff in its £650-a-night rooms, while I have regularly picked heaps of vegetables from the kitchen garden of my local Pig hotel for our nearest food bank. In turn, Paul Ainsworth's Padstow Townhouse has produced nearly 3,000 meals for vulnerable locals and NHS workers. These are just three of many examples of food and hospitality being given for free by our hotel heroes.
All the best hoteliers, however large or small their properties, have brainstormed, number-crunched and dreamed up creative ideas to make the new normal work. Their greatest challenge is voiced by Olga Polizzi. 'The last thing we want,' she says, 'is for our guests to feel as if they are in a hospital. But they do need to feel in safe hands.'
Robin Hutson is also convinced that atmosphere is as important as hygiene. 'There has to be an element of trust that we will keep both our guests and our staff completely safe, but at the same time keep the atmosphere alive,' he says. It's a tightrope every hotelier will have to walk. I think they are up for the challenge.
Great British & Irish Hotels Guide 2020