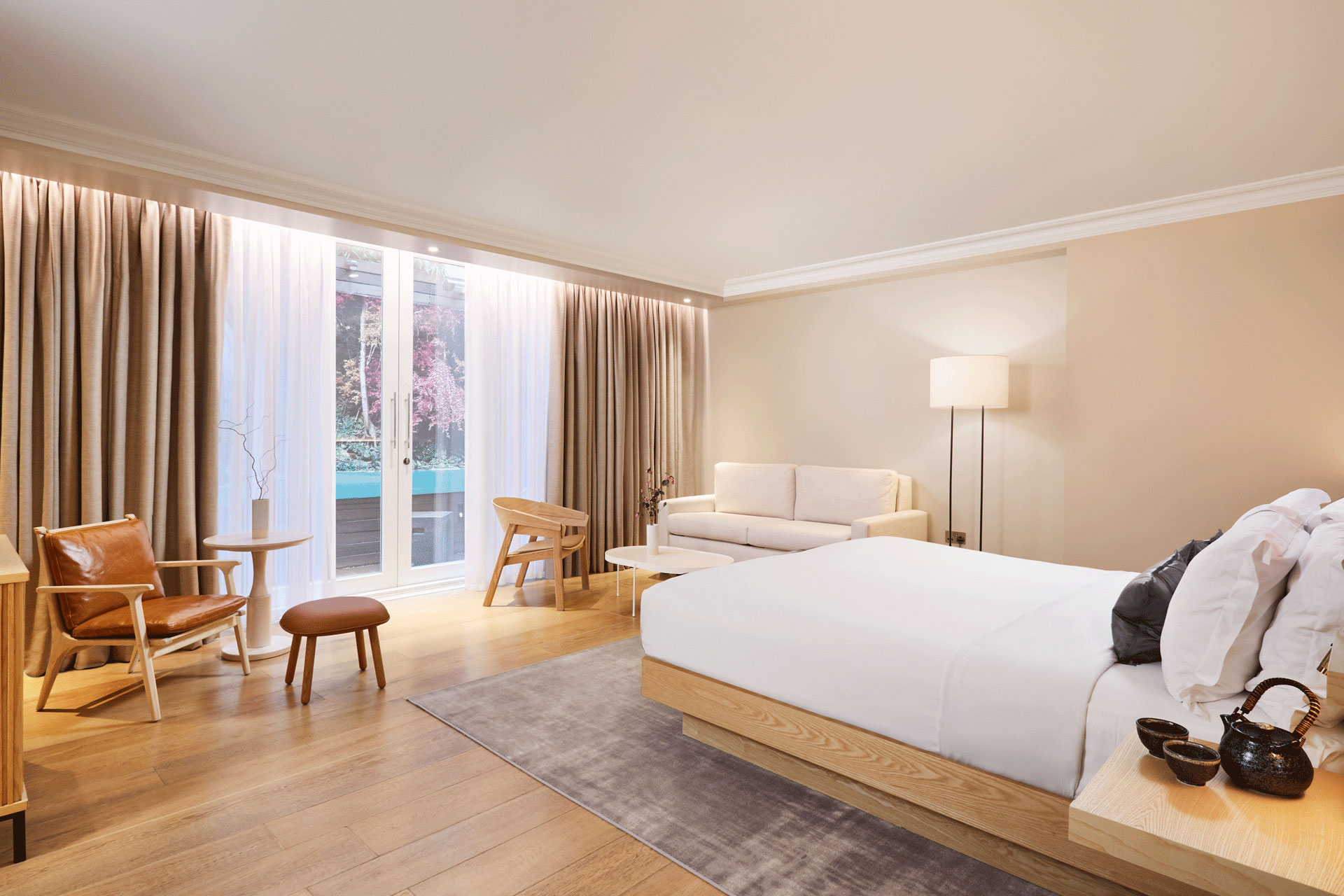 A Japanese Staycation: The Prince Akatoki London Review
---
Escape London without leaving the city at London's only five-star Japanese hotel
A London staycation is no longer just a birthday treat, a weekend luxury, an anniversary surprise. This is the whole holiday, as we travel less and make it count more. London hotels are working harder than ever to transport you away from the everyday and make your stay extra special. Enter The Prince Akatoki, London's only five-star Japanese hotel. Rebecca Cox checks in to check it out.  
The Prince Akatoki Review
STAY
Just a five-minute stroll from Marble Arch in the heart of Marylebone, The Prince Akatoki is one of London's true hidden gems. Celebrating the 'art, ritual and elegance of Japanese hospitality', there is a sense of calm upon entering the lobby, which extends to every element of life in the hotel. Covid protocols are followed to a T, but take nothing away from the warm welcome and attention to detail; this is hotel service at its finest. The rooms are bright, minimalist, chic and completely luxurious, with fine fabrics and a calm colour palette; each of the rooms and suites is truly a sanctuary. The lower-level suites feature private terraces with bright Japanese landscape artwork to transport you away from London and to more exotic climes in an instant. And if your sleep has been below par in lockdown, a night in the enormous, feather soft beds of The Prince Akatoki should see you right. Sweet dreams guaranteed.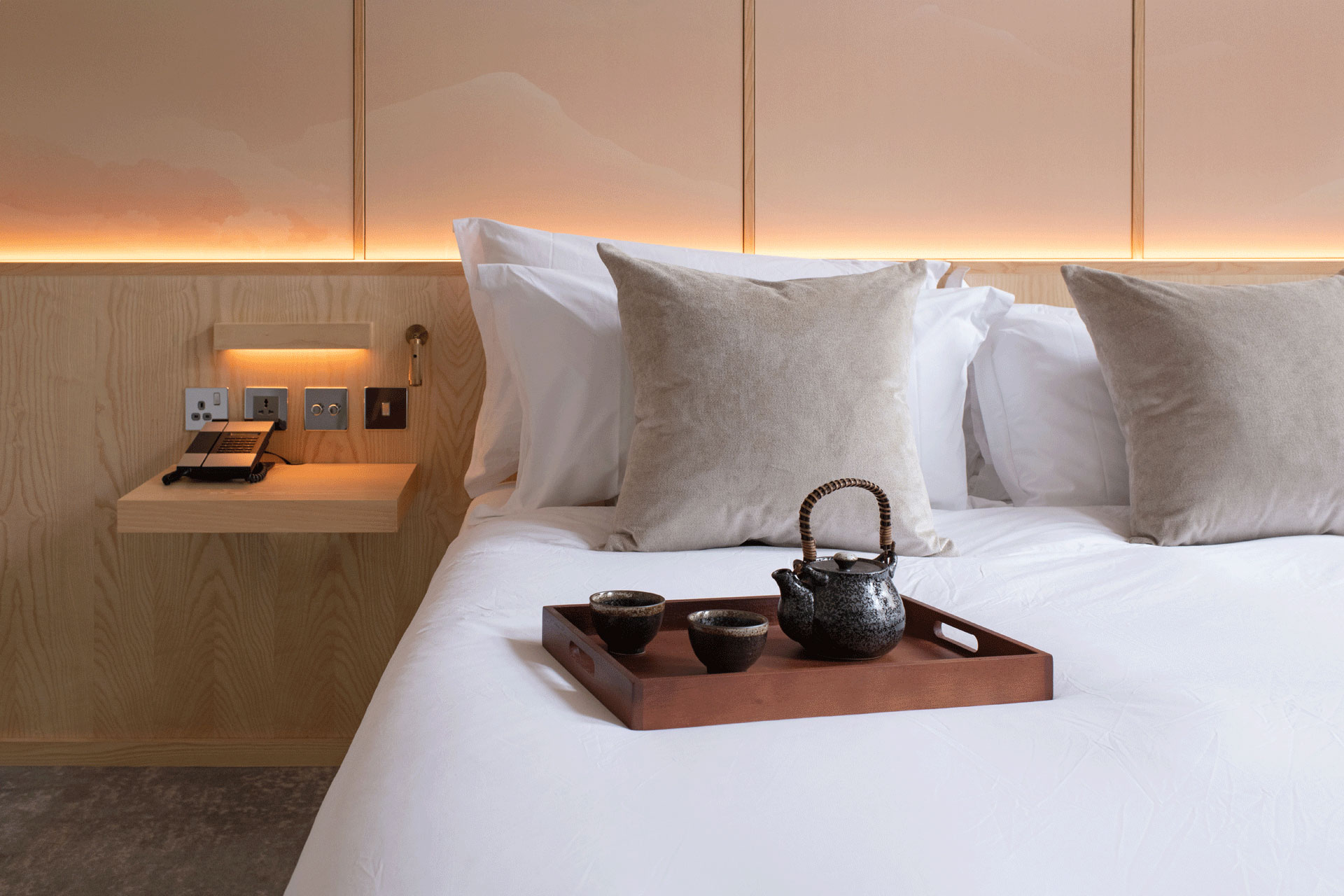 DO
The hotel's 'Taste of Japan' package offering guests the chance to unwind and discover the best of Japanese culture in the heart of London. The name of the hotel itself Akatoki comes from a Japanese word for 'dawn' or 'daybreak', and as London emerges from lockdown, this package is aimed at offering guests a new beginning. Guests can book to participate in an Ikebana flower masterclass, or book onto a sushi masterclass in the world-class Tokii restaurant.
EAT
Beyond a welcome platter of traditional Japanese delicacies such as matcha cake and sweet sushi rolls, a cocktail in The Malt Lounge is a must. The smoking Old Kōdō is an impressive start to your stay, although cocktails don't come sweeter than the delicious Pagoda Sour if creamy cocktails are your tipple of choice. No visit to The Prince Akatoki is complete without a visit to Tokii, the hotel's restaurant. Arrive hungry and sample everything; the sushi is amongst the finest in London but you'll also be wanting to taste the crab and lobster croquettes, and the shabu shabu (a traditional Japanese dish consisting of a hot broth served with vegetables and thinly sliced meat or fish cooked by 'swishing' it in the broth). Leave space for a dessert (or two); the Yuzu Crème Brulee Tart is an absolute must.
THE FINAL WORD
Flawless Japanese hospitality and one of the best meals in London, The Prince Akatoki is a real hidden gem. For a last hurrah before check-out complete your stay with the Akatoki breakfast of tamago omelette, miso soup, rice, steamed vegetable, grilled salmon and egg tofu. Nothing will set you up for the day better.
BOOK
Rooms available from £550 per night including breakfast | theprinceakatokilondon.com
More London Hotels: The Landmark | The Mandrake | The Standard