Environmental conservation is of global concern. And while travel is enriching on so many levels – not to mention necessary for sanity levels – it doesn't always come with the cleanest footprint.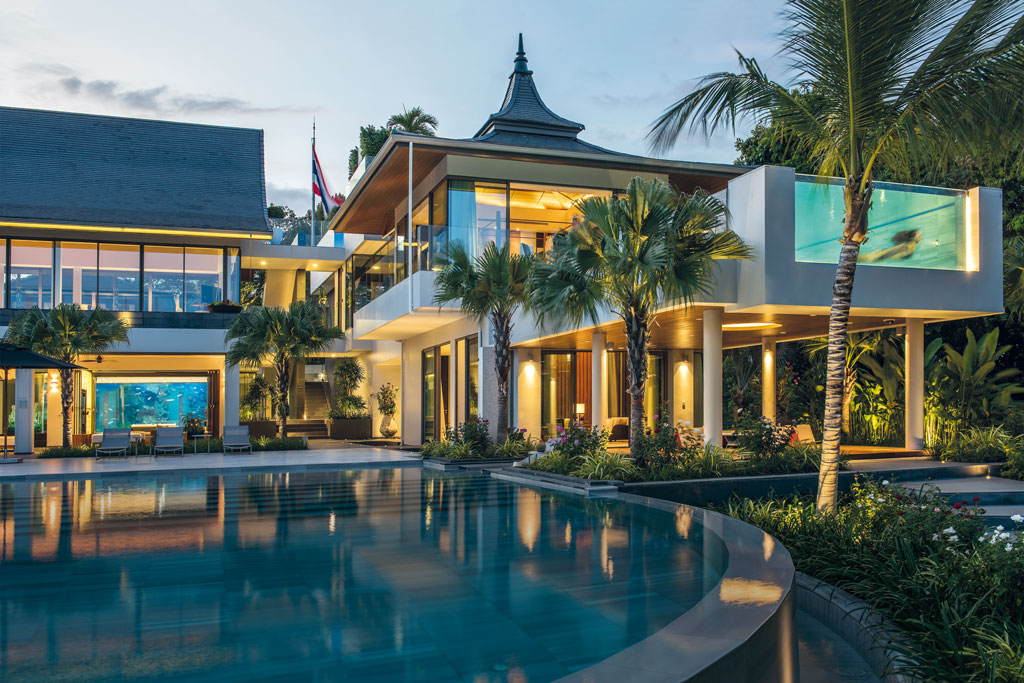 That's not to say that all future holidays are cancelled, but that we can all make better choices about where we choose to splash our cash to encourage best practice. One such shining example is The Resort Villa in Rayong, Thailand, which takes the issue very seriously while proving that a green choice doesn't have to be at the expense of life's little luxuries.
The resort believes that it is possible to experience the finer things in life while being environmentally aware. By setting high standards, The Resort Villa has set an example to inspire nearby communities and surrounding areas to become cleaner and more mindful.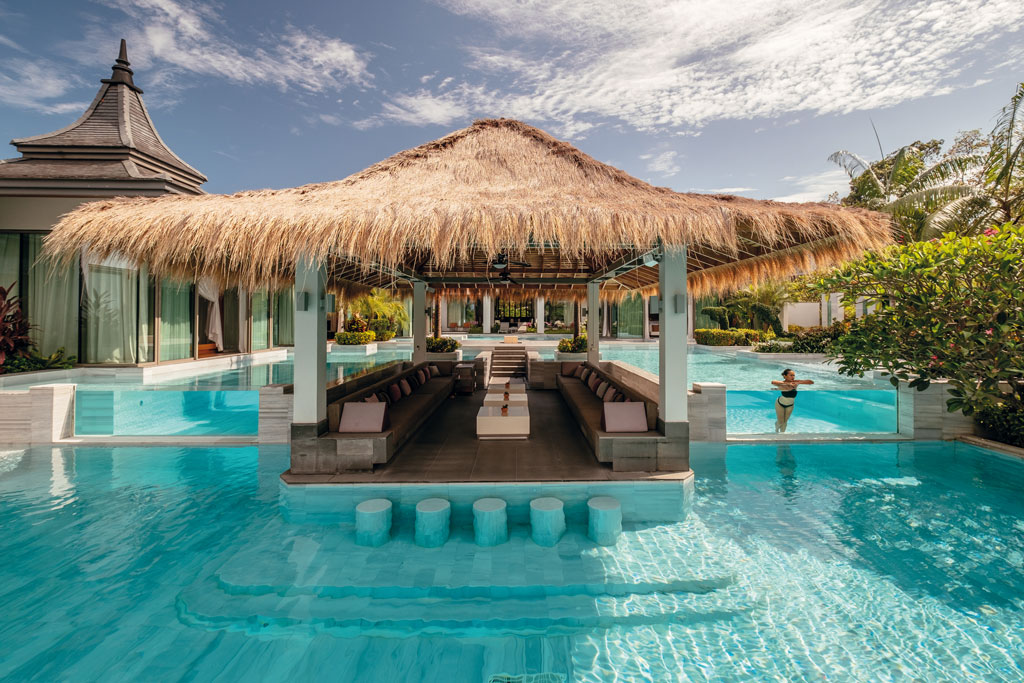 At 14,000 sq/m, a property of this size requires a lot of energy. However in Rayong, Thailand, there is no shortage of sun – so why not harness the most powerful energy source in the solar system? The resort has built a solar farm just 300m away from the property, with a 206kW system that generates all the power that The Resort Villa requires during daytime, including for air conditioning, the pools and the aquarium, which is home to over 50 tropical fish. All utilities (except the aquarium) are turned off at night to further conserve energy consumption and regulate the amount of power needed on a daily basis.
With the growing demand for organic food – and the advantage of having rich soil and optimal weather conditions – The Resort Villa grows over 30 different varieties of vegetables and more than 30 types of fruit tree. The orchards are maintained by a team of specialists using a specially designed hydroponics system. As such, the guests at The Resort Villa enjoy the freshest organic herbs, fruit and vegetables in every meal. Want to learn more? Ask a member of staff to take you on a garden tour.
The Resort Villa also boasts its very own farm with a solar-powered irrigation system that allows a variety of crops such as sweetcorn, watermelon, chili, bananas, lemongrass, peppers and mint to grow and has a specially dedicated mushroom house. The farmers are more than happy to share ways of making your own natural fertiliser or growing your own greens. You can even plant seeds so you can harvest the crop the next time you visit.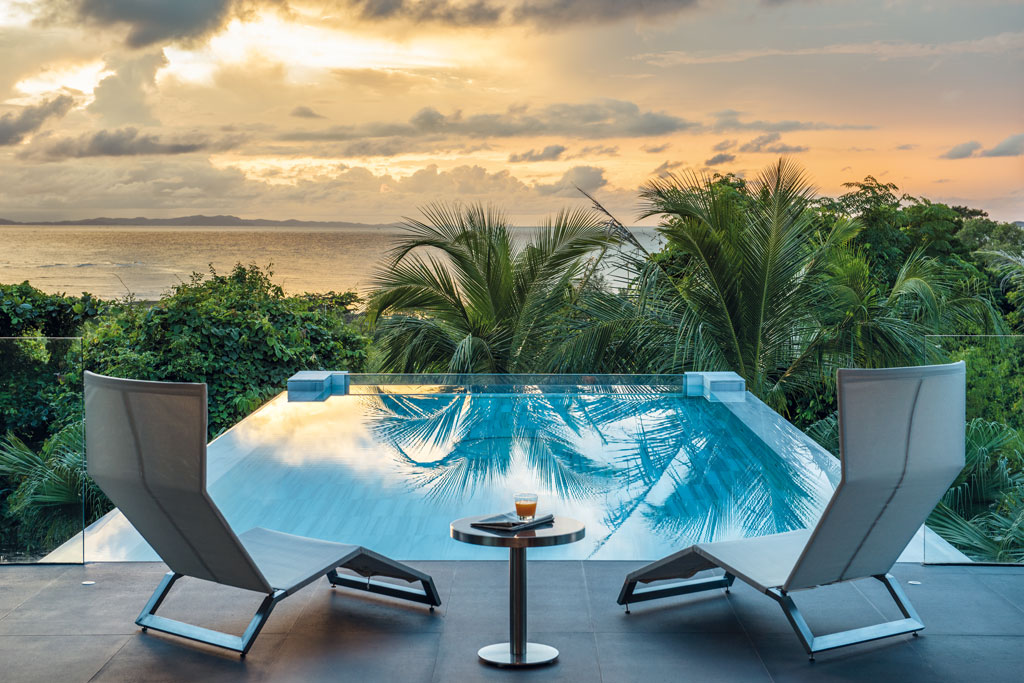 Boats that dock at the harbour and drop anchor can destroy the coral reefs that are so vital to the delicate underwater ecosystem in the region. As the resort has its own private 60ft motor yacht, which often requires anchoring, the General Manager took the initiative to invest in an underwater drill to install anchoring points to reduce damage. These screws have been drilled three meters deep into the seabed to anchor buoys, also offering a more sustainable option for local dive boats and fishermen to moor to. Thanks to the efforts of resort staff and local dive volunteers, these buoys can hold super yachts and will last for many years to come.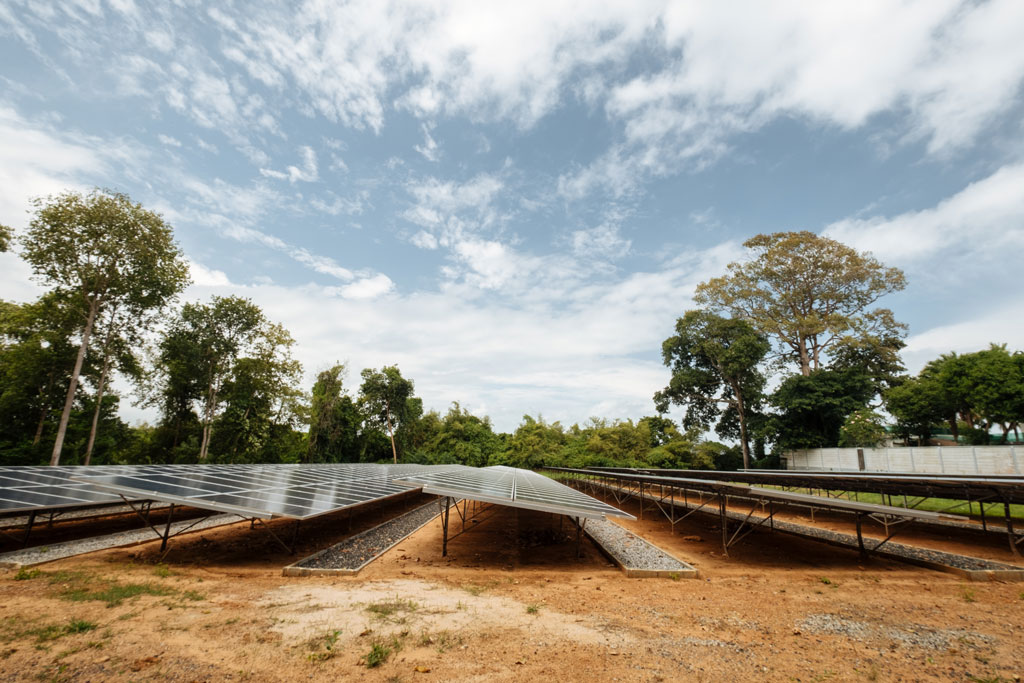 The Resort Villa may be one of the most spoiling properties you can find in Thailand, but what truly sets it apart further is its collective principles of environmental awareness and nurturing the surrounding landscape.
There is no Planet B – and The Resort Villa's goal is to co-exist with and protect its surrounding environment in the hopes that the resort's guests can enjoy fantastic snorkelling and diving experiences for years to come.
---