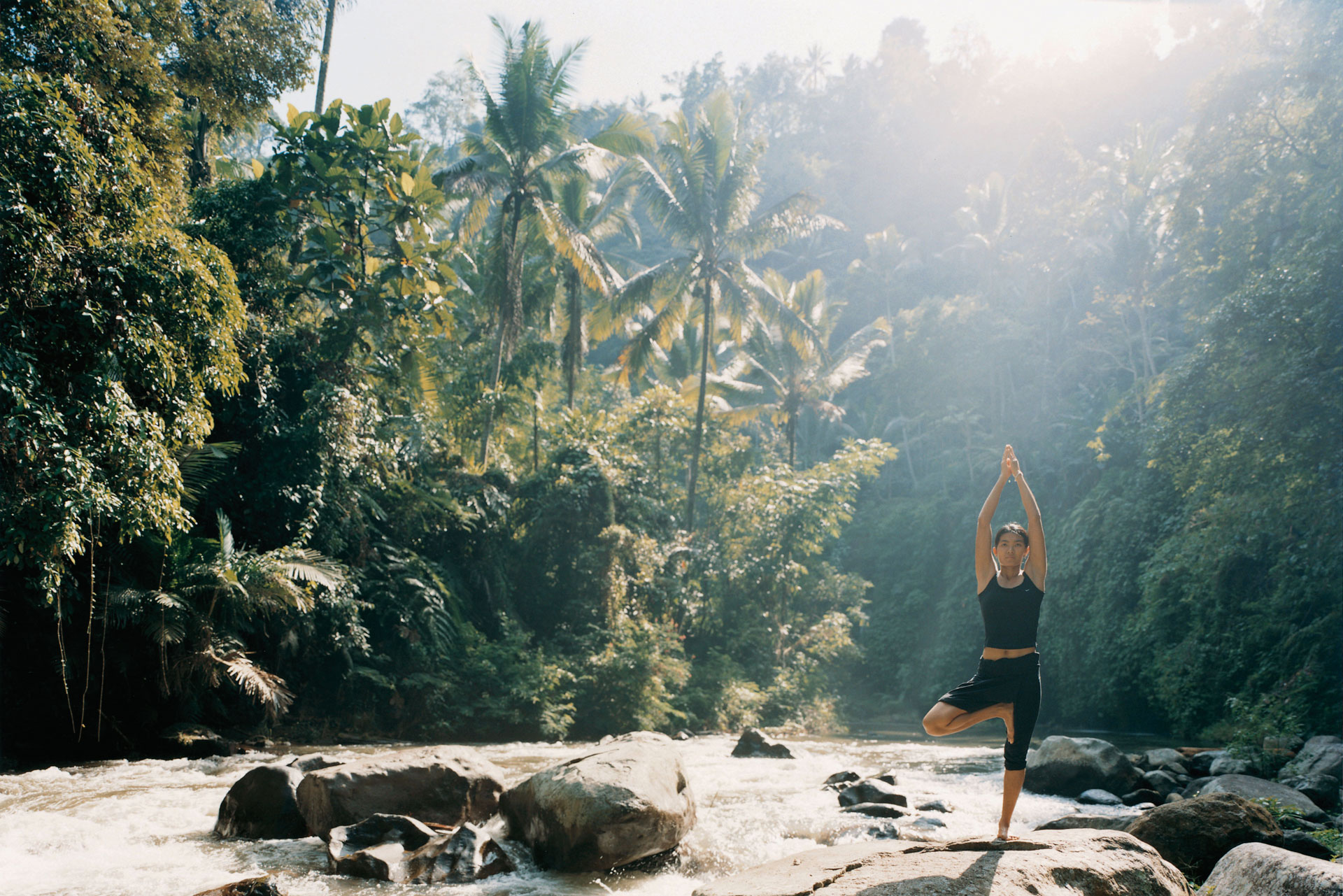 The Best Spas for A Total Transformation
For the all-encompassing spa experience
These hardworking havens will do their best to recalibrate, re-educate and revitalise you
Total Transformers
Euphoria Retreat
The Peloponnese, Greece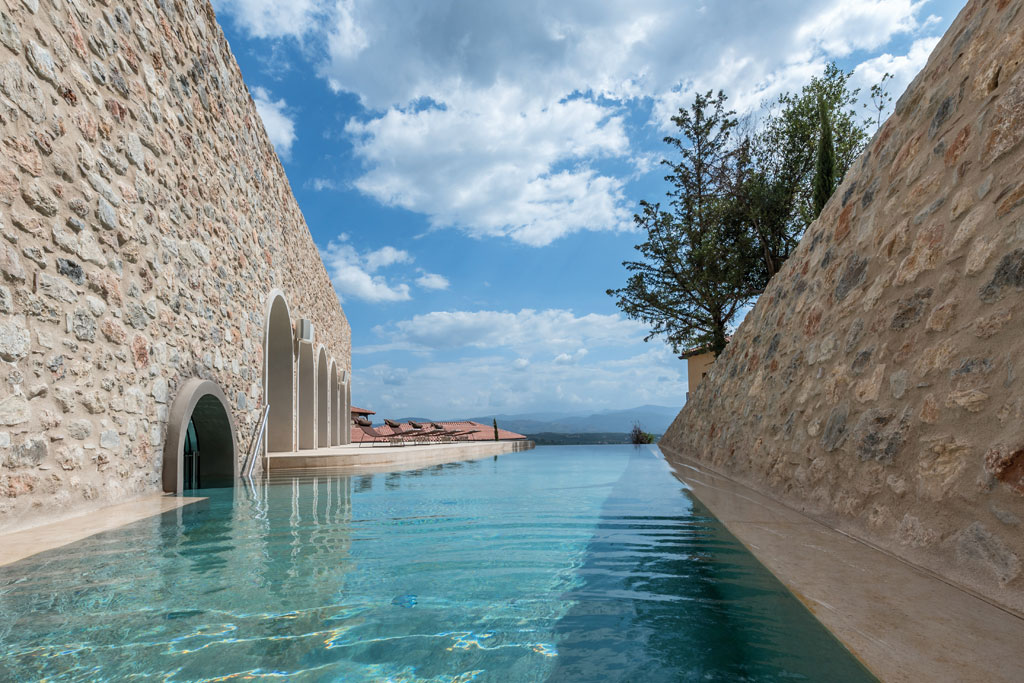 Tucked among fragrant lemon trees in the shadow of the sacred Mount Taygetos is Europe's most exciting new spa. Euphoria Retreat is the very particular vision of founder Marina Efraimoglou, whose brush with cancer changed the course of her life: she left banking to retrain in traditional Chinese medicine. Properly holistic and imbued with a real sense of joy, Euphoria's 45 warm rooms come clad in Byzantine colours of muted gold and deep reds. And the spa is at its very heart.
Four storeys high, its core is an inner well where stairs twist from the cold darkness of a Kneipp bath to the blue skies above. Off this are a Himalayan salt room, an infrared sauna, Watsu pool, hammam and domed indoor pool. Science is also here in the form of Greek guru George Leon, who fixes broken metabolisms with a patented 3GL test that reveals your glutathione level (an indicator of metabolic health) and ensures your diet is tailored accordingly. And then there are the transformational journeys guided by Marina in which, through exploring the Chinese five elements, we learn who we really are.
BOOK IT: healingholidays.com
Kamalaya
Koh Samui, Thailand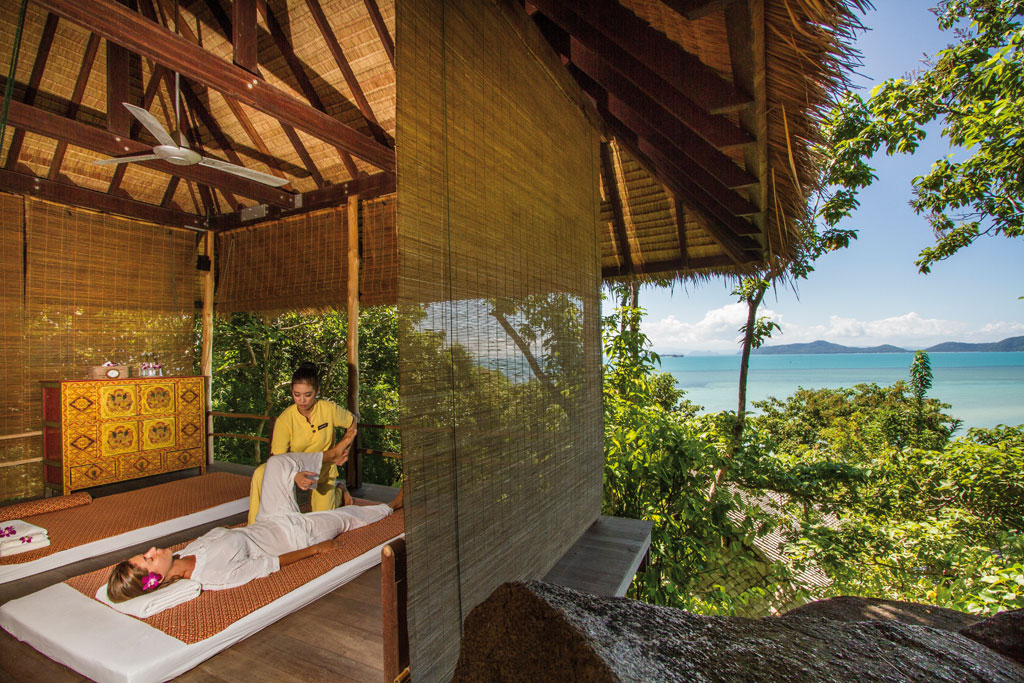 Where the wisdom of an Indian ashram meets a tropical haven. Founded by John and Karina Stewart, the former a yogi monk for 16 years, the latter a master of Chinese traditional medicine, Kamalaya has all the beautiful holistic spa treatments you could wish for, plus a state-of-the-art fitness centre. At its heart is meditation, yoga and the need to balance body and mind, with four former monks on hand to offer guidance. Built around a mystical Buddhist cave and shrine, the resort flows steeply downhill to a charming beach, perfect for relaxing between treatments.
Rooms and villas, plus two restaurants, two swimming pools and a yoga pavilion, are hardly visible among the frangipani and casuarinas. Choose from one of 15 programmes covering health, diet, fitness and emotional wellbeing, or pick treatments and (free) classes à la carte. Treatments include both eastern and western techniques and visiting therapists are world- class. Never have diet and detox dishes tasted so varied and delicious. But perhaps best is the friendly, collective vibe: famous faces melt into the background and the communal table at dinner is always animated.

BOOK IT: kamalaya.com
Como Shambhala
Ubud, Bali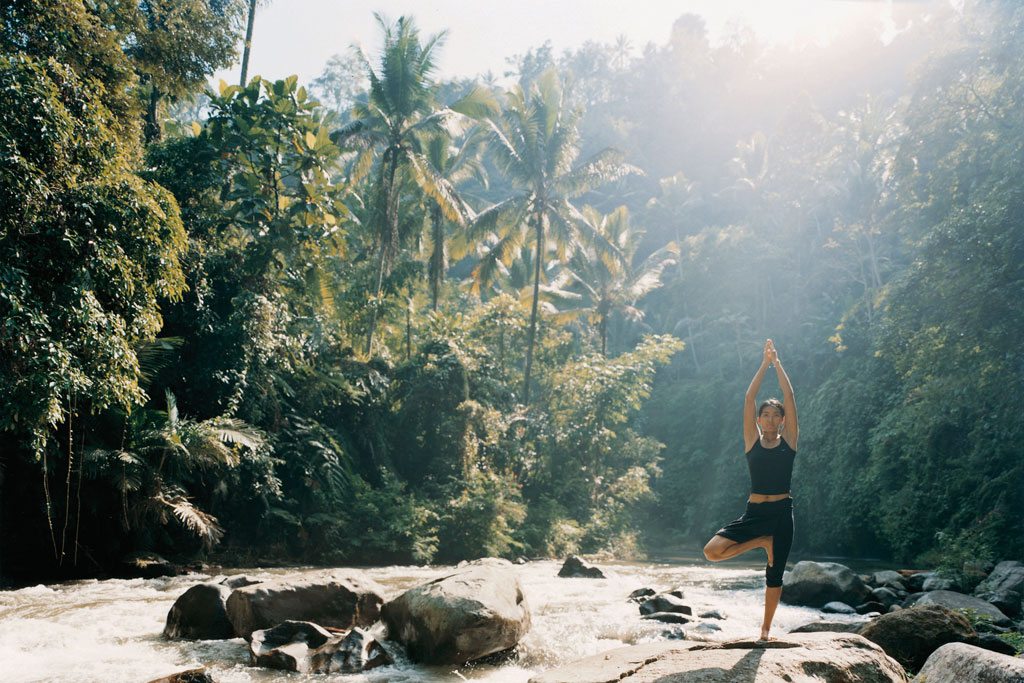 In a fairyland of ferns and frangipani, the jungle alive with birdsong, a priest chants rhythmically as a couple dip their heads under a stream of water gushing from a stone wall, clad in sarongs. They join the priest, who performs a Balinese blessing ceremony by the holy spring set into the rocks. But this is not an initiation into a new religion, it's just one part of the 'day of tranquillity' experience at Como Shambhala, and the pair are guests having a spa treatment that lasts eight hours and soothes the soul, quiets the mind, stretches the muscles and pampers the body. For this is so much more than a spa.
Styled as a residential health retreat, the intention here is to help guests make life changes that will last, with different wellness programmes to that end. Yoga, meditation, tai chi, qigong, pilates and fitness experts teach clients to nurture spirit and mind as well as body. Fitness junkies have the whole estate to jog around and there are steep steps into the river valley to increase lung capacity. Whether you come to change your life or simply to immerse yourself in the incredible natural surroundings, a stay here is unrivalled.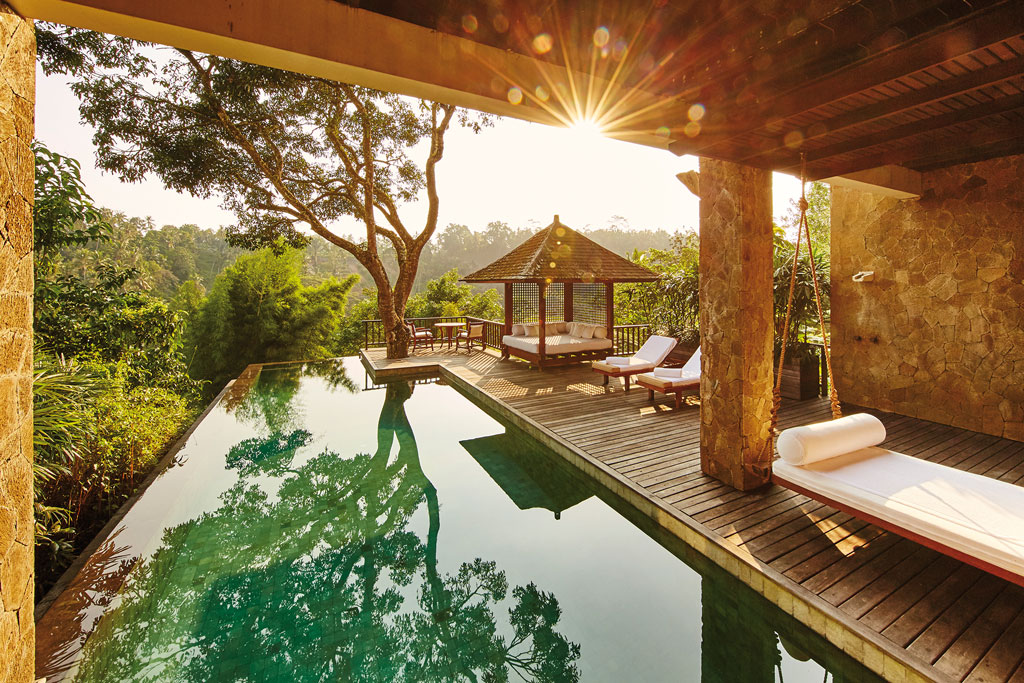 BOOK IT: comohotels.com/comoshambhalaestate
Ananda in the Himalayas
Uttarakhand, India
Now 20 years old, Ananda is a truly holistic destination that, high up above the Ganges under blue Indian skies stretching over snow-capped Himalayan peaks, immerses you in a world of Ayurveda, yoga and Vedanta philosophy. Arrive at the 19th-century Viceregal Palace to be met by monkeys and marigolds before swooping downhill past three villas to the spa, swimming pool, restaurant and 70 rooms. The atmosphere radiates a sense of peace; bedrooms are cosy and bathrooms have huge windows overlooking lush gardens where peacocks strut.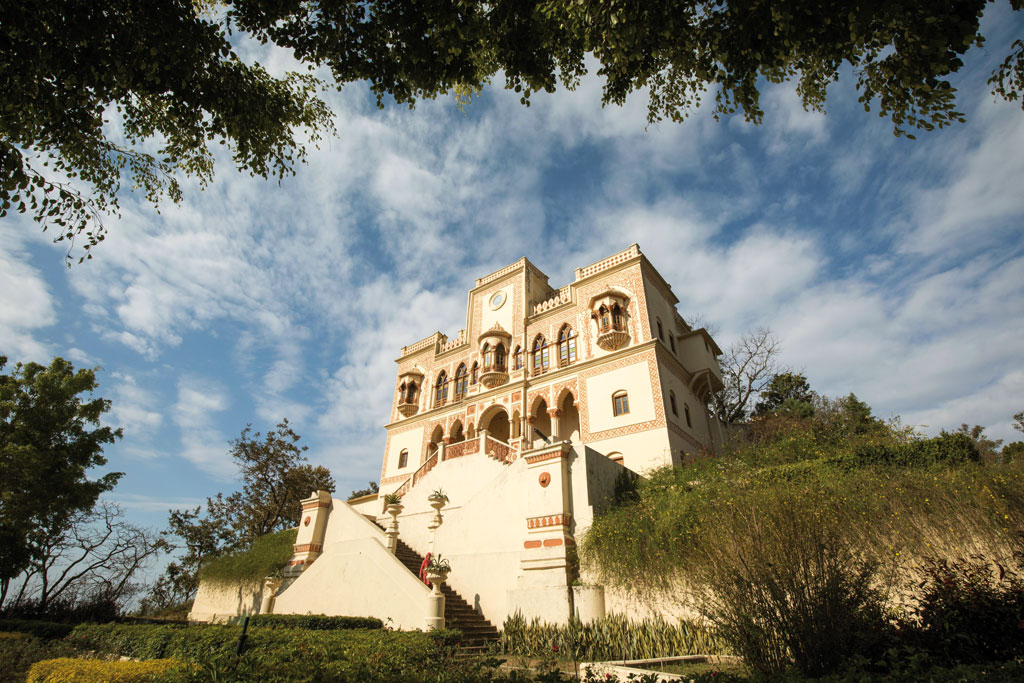 But really it is the people here that make it. Sandeep with his soporific voice during yoga nidra, and therapists like Tsering from Tibet and Aretha from Kerala with their shy smiles and caring hands. Before each Ayurvedic treatment a Sanskrit prayer is chanted over you. Food is tailored to your dosha, diagnosed by the doctor on arrival and served with solicitude by the friendly waiters. Expect dishes such as curry leaf-marinated, griddled fish or haricot beans and palm heart salad. Expect to leave here lighter in body and enriched in mind.
BOOK IT: anandaspa.com Cox & Kings offers tailor-made trips to the Himalayas (coxandkings.co.uk).
Six Senses Kaplankaya
Bodrum, Turkey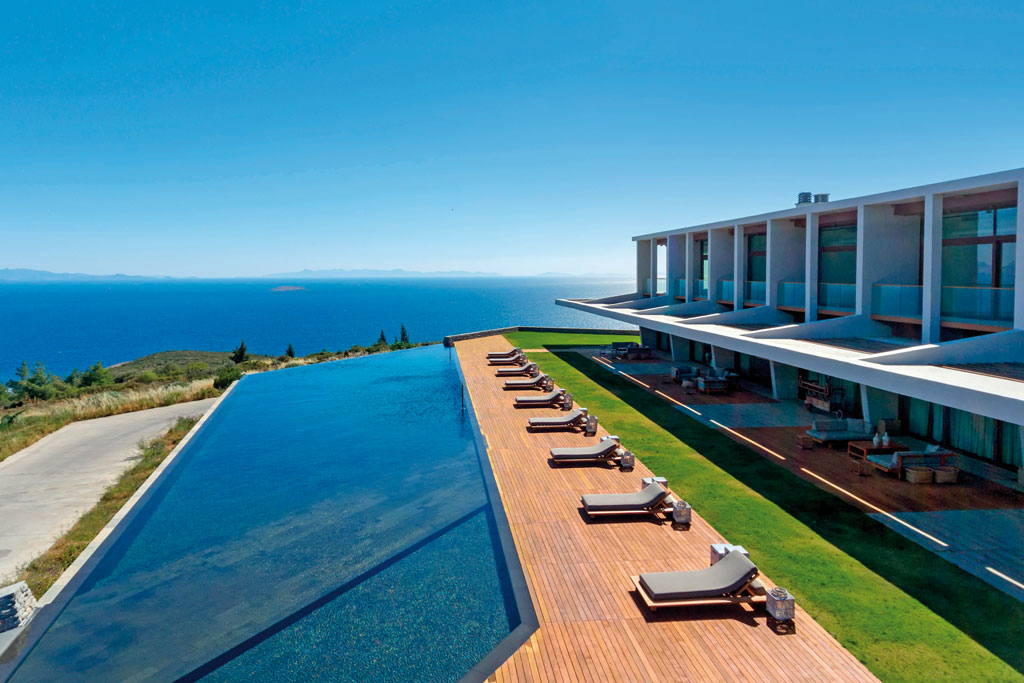 This is Bodrum's latest star: a destination spa hotel with a heart. Just be warned; it also pitches itself as a family hotel, so if you want to detox (which you should, the programmes are superb), you may prefer to take meals in the peace of your room, as opposed to sitting amid the chitter-chatter and food decadence in the dining rooms. But don't let this put you off. The new anti-aging programme is stellar and the one to plump for. Beginning with a proper health screening, which measures everything from hydration and stress levels to BMI, every day is beautifully designed to nurture and restore.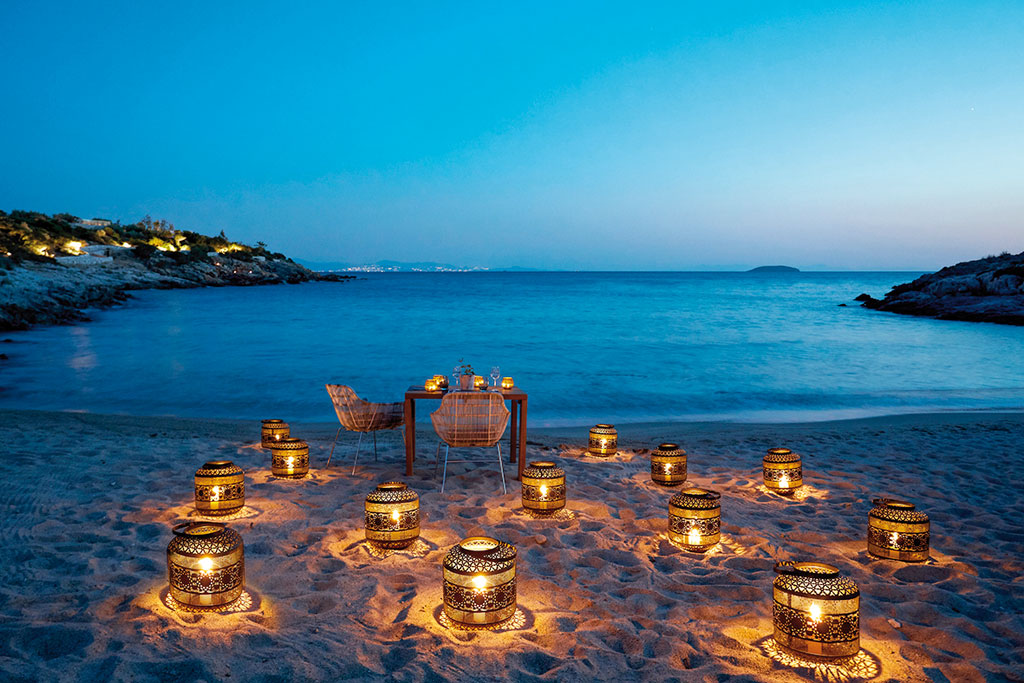 Things start light – with a liquid diet on day one, building up over the following days to include light protein-packed meals (white fish, steamed veg). Days are peppered with treats: facials, exquisite massages, Turkish hammams, incredible candlelit Watsu, breathing meditations and yoga with the wonderful Dorelal Singh. His teachings are something to take home with you. Don't miss his guided yoga nidra, especially helpful for anyone who struggles with sleep.
BOOK IT:  healingholidays.com
Vana
Uttarakhand, India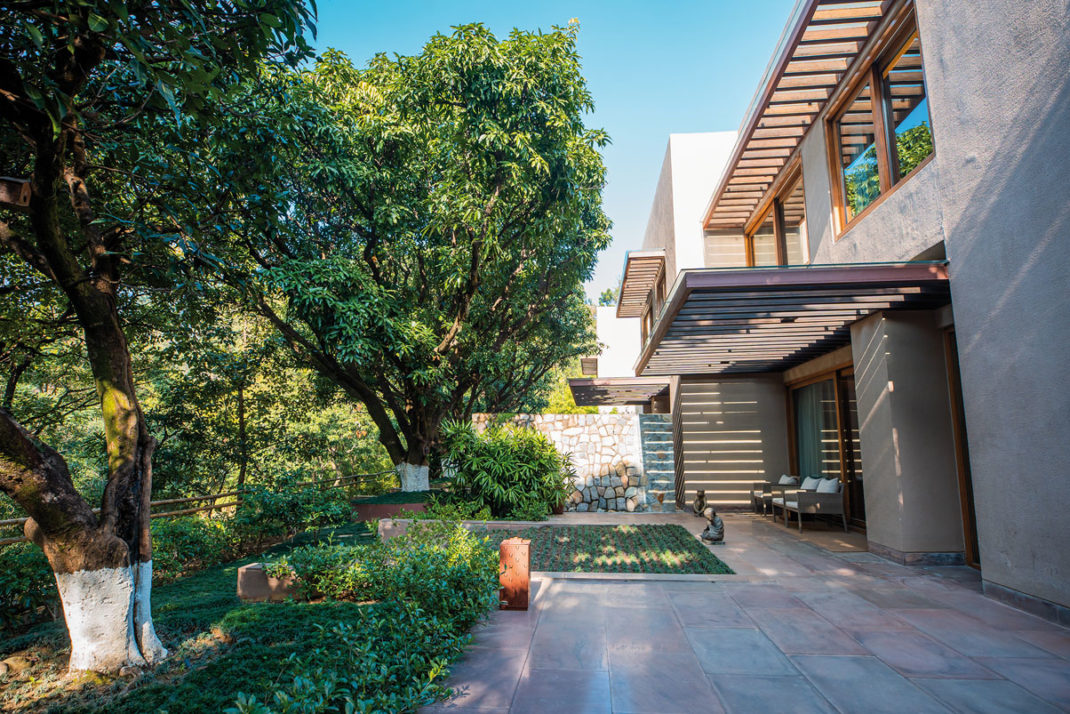 The slick design may be Spanish, but the heart of India's foremost destination spa remains authentically Indian. Vana delivers exceptional care, wisdom and therapies. This really is a special place, where programmes deliver both physical and spiritual transformation. There's an Ayurvedic wing, a water wing, a natural therapy centre for the likes of shiatsu, reflexology and acupuncture and, a highlight, the Tibetan Healing Centre. Health is taken seriously and a retreat atmosphere is fostered. There's a minimum five-night stay and no social media or photography allowed in public areas. You're even encouraged not to wear your own clothes – each day a fresh set of white kurta pyjamas invites you to drop into anonymity and just be.
Schedules can get busy: classes include cookery workshops, yoga and breath work and there are wonderful morning treks into the mountains. The food is exceptional and abundant – you need willpower to shift pounds because the emphasis is more on de-stressing than deprivation. What's interesting is that few leave disappointed. Relaxation is the first step to halting stress-related eating and dropping into intuitive self-care. Clever.
BOOK IT: healingholidays.com
Amangiri
Utah, USA
Driving through 600 acres down a barely sign- posted road, past southern Utah's vast plateaus and rugged flat-top mesa rock formations, it quickly becomes clear that this remote resort is intentionally enigmatic – privacy, serenity and oneness with nature are its raison d'être. Its surroundings are celebrated at every turn. Sleek polished concrete and clean contemporary lines disappear almost completely into the rocky landscape. Most guests head straight to the photogenic pool, curved around a dramatic rock protrusion and lined with steaming jacuzzis.
The spa – the pinnacle for self-proclaimed 'Aman junkies' – is surrounded by Navajo Nation, the largest Native American Reservation in the US, and the extensive treatment menu channels Navajo culture and healing traditions. April sees the opening of Camp Sarika – ten canvas-topped pavilions with sunset-facing private plunge pools, a five-minute drive from the main resort and with full access to its facilities. This is a true bucket-list destination and if it's total transformation you're looking for, it is a truly restorative escape.
BOOK IT: aman.com
Chiva Som
Hua Hin, Thailand
Celebrating 25 years of helping people feel better, the grand dame of wellness resorts now sports a slick and stylish new look after extensive refurbishment. On the compact six-acre site you'll find all the attributes of an in-depth medispa, softened by all the attributes of a swanky five-star hideaway, plus a wealth of holistic treatments, yoga and meditation and delicious, pound-shedding food. Relaxing on the terrace above Hua Hin's seemingly endless beach and watching the horse riders by day and fishermen by night is a constant joy.
It's certainly not all work, but the superb facilities, including extensive subterranean spa and impressive physiotherapy department, the breadth of treatments and world-renowned quality of the practitioners, demand a robust response to get the most benefit from a stay here. At times it may feel like you're constantly checking what's next on the agenda. This is one of the oldest destination spas in the world, one that remains a bubble of luxury and privilege, where guests have the opportunity for real and lasting change, administered with care, professionalism and smiling kindness.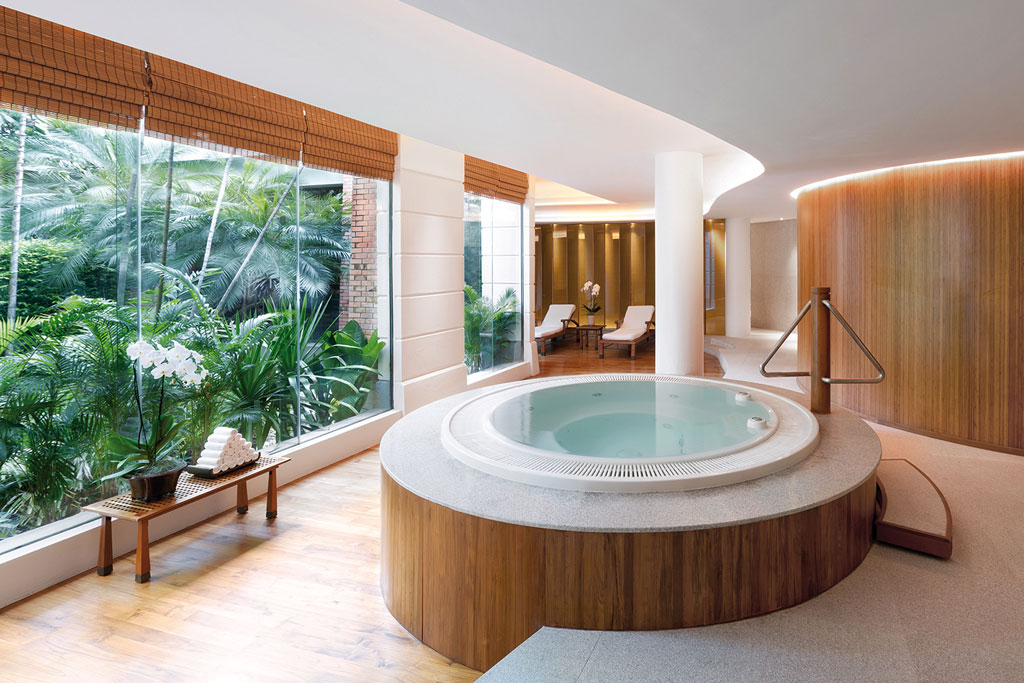 BOOK IT: healingholidays.com
THE C&TH SPA SPECIAL:
Best Spas for Weight Loss / Best Alternative Therapy Spas / Spas for Exercise