If London is to keep its pole position as the leading capital of the world in the face of Brexit, it needs boldness of vision and to play vigorously to all its strengths, says Tristram Hunt

Check out our Great British Brands here
London Bridge is falling down' has been a familiar refrain in the capital since at least the 12th century. Down the decades, London, the 'infernal Wen', as William Cobbett christened it, has grown used to having its death sentence read.
'It was astonishing to see what immense stones the heat had in a measure calcined, so that all the monuments, columns, friezes, capitals… flew off even to the very roof, where a sheet of lead was totally melted,' wrote the diarist John Evelyn of the Great Fire of London – the chief merit of which was, in fact, to eliminate the preceding year's plague. In the 18th century, it was the bursting of the South Sea stock exchange bubble that sent London into financial free-fall. 'Work stopped on half-finished ships and partly-built houses… Unemployment and food riots were a serious possibility.' In the 19th century, there were fears of East End insurrection and the horrors of the Blitz in the 20th. Now we have Brexit.
London Has A Lesson To Learn…
At each challenge in its history, London has pulled through. It will do so again thanks to its incredible diversity, resilience and stores of creativity. 'The happiness of London is not to be conceived but by those who have been in it,' asserted Samuel Johnson in 1773 (a man never tired of London). 'I will venture to say, there is more learning and science within the circumference of ten miles from where we now sit, than in the rest of the world.' We will need all that learning and science if we are to manage a successful exit from the European Union. What is more, London will need to learn the lesson of why Brexit happened and how it can reconnect with the rest of the UK. 
With falling economic growth, stalled investment and fears over a flight of talent from Brexit Britain, London's pathway to becoming the capital of the 21st century has stalled. For that is certainly where we were heading. With a population nearing nine million, the capital in 2015 surpassed its previous peak in 1939 when it stood at the heart of a global empire.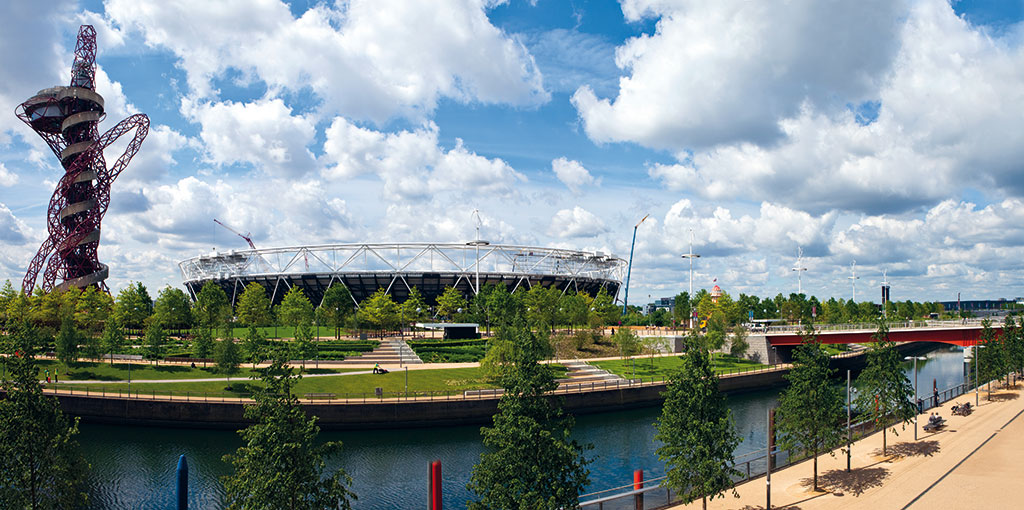 Just prior to 2016's referendum, the leading business consultancy Deloitte declared London the 'soft power and high skills capital of the world'. London could boast the most internationally mixed executive community globally, all attracted by the strength of the city's diverse businesses, the quality of its universities and the vitality
of its creative and digital scene. 'This flow of skills and leadership, and the connections and networks they form, is the true lifeblood of a global city,' the management consultants declared albeit in slightly less poetic language than Samuel Johnson. 
The data backs them up. Urban history has always shown that centres of business, trade, finance and politics are typically also centres of energy for entertainment, art and culture. Modern London can boast over 32,000 theatrical performances a year; some 20,000 music performances per year; 215 museums; 850 art galleries; 860 cinema screens; and over 350 public libraries. We share with Washington DC the accolade of museums and galleries capital of the world.
London As A Leading Global City…
The emergence of London as such a leading global city is the product of numerous historical forces. Principally, economic. For alongside the financial hub of the City of London, the capital has long been an enormously important manufacturing centre. The watchmakers of Clerkenwell, the shipbuilders of Millwall, the chemical workers of Stratford, the rubber manufacturers of Hackney and the calico printers of Wandsworth comprised a vital industrial hub which underwrote London's financial dominance. London was also the centre of prodigious and conspicuous consumption: it was a port, a capital market and where parliament, palace and high society came together. In one single city, London has combined the kind of economic, political, legal, cultural and educational excellence usually spread across multiple urban centres.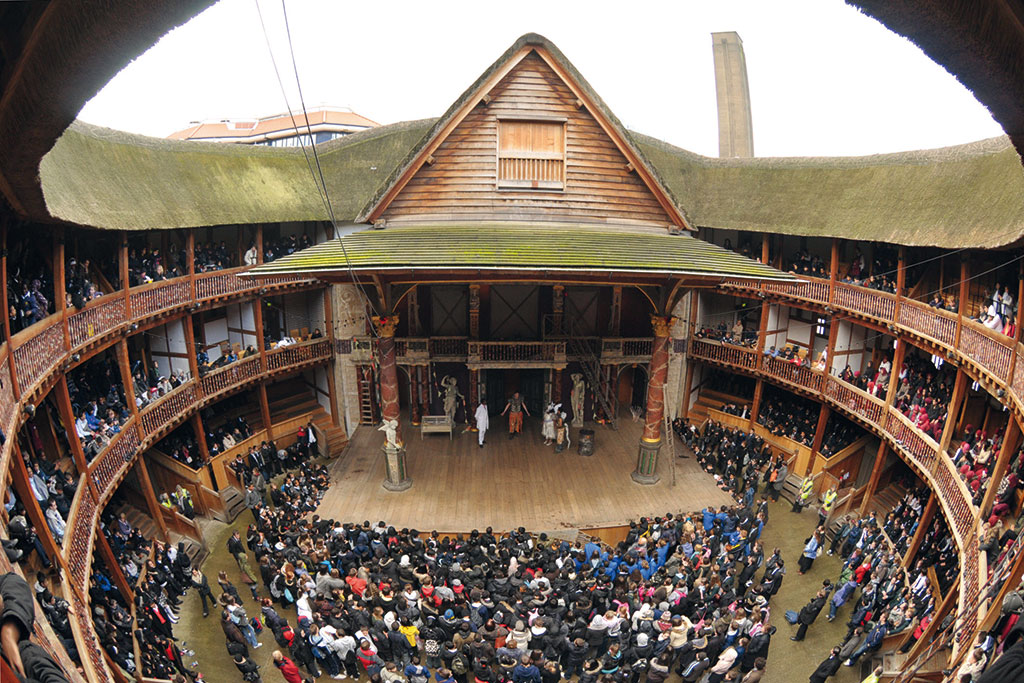 In modern economic parlance, London has been supported by myriad commercial clusters. The roads leading into Cheapside – Bread Street, Milk Street, Wood Street, Ironmonger Lane – give some indication of the businesses at work. In Spitalfields, the arrival of Huguenot refugees from France turned this district of the East End into 'weaver town'. In Bermondsey, the tanners of Southwark would come to produce one third of the UK's leather by the end of the 1700s. It is these clusters that time and again have helped to provide London with much-needed insulation against economic shock. 
Accompanying commerce has been culture and education. From Chaucer's taverns and Shakespeare's Globe to Handel's Mayfair and Virginia's Woolf's Bloomsbury, the success of the capital was always intimately linked to its creative capacity. And crucial to that was multicultural diversity: London was a national and then international magnet for talent. Cobbett decried the capital as a 'wen' (or, cancer) for sucking up all the skills and wealth of England's regions. Sherlock Holmes was even more damning, thinking his smoggy London, 'the cesspool into which all the loungers and idlers of the Empire are irresistibly drained'. But come they did. By 1901, Councillor Sidney Webb, the lead municipal socialist, could describe London as 'more than a city: it is a whole kingdom in itself… the three next largest cities in the world could almost be combined without outnumbering its millions.'
London's Unique Selling Points…
One of these hubs for global talent and skills remains Exhibition Road, location of the Victoria and Albert Museum. In the aftermath of the Great Exhibition, Prince Albert and his aide Sir Henry Cole sought to build a permanent legacy to the ideals of 1851 and its ambition to raise the quality of British manufacturing, design and innovation. To the south of Hyde Park, Albert pioneered London's first cultural quarter: from Imperial College to the Natural History Museum and the Royal College of Art, a design and innovation accelerator came to life where once market gardens had stood. 
Today, at the V&A, we continue to honour that legacy as we consciously deploy our collections and exhibitions to inspire the next generation of architects, artists and innovators. From Thomas Heatherwick and Erdem Moralioglu to Amanda Levete, we stand as a storehouse of creativity and inspiration for so many of today's great, creative minds.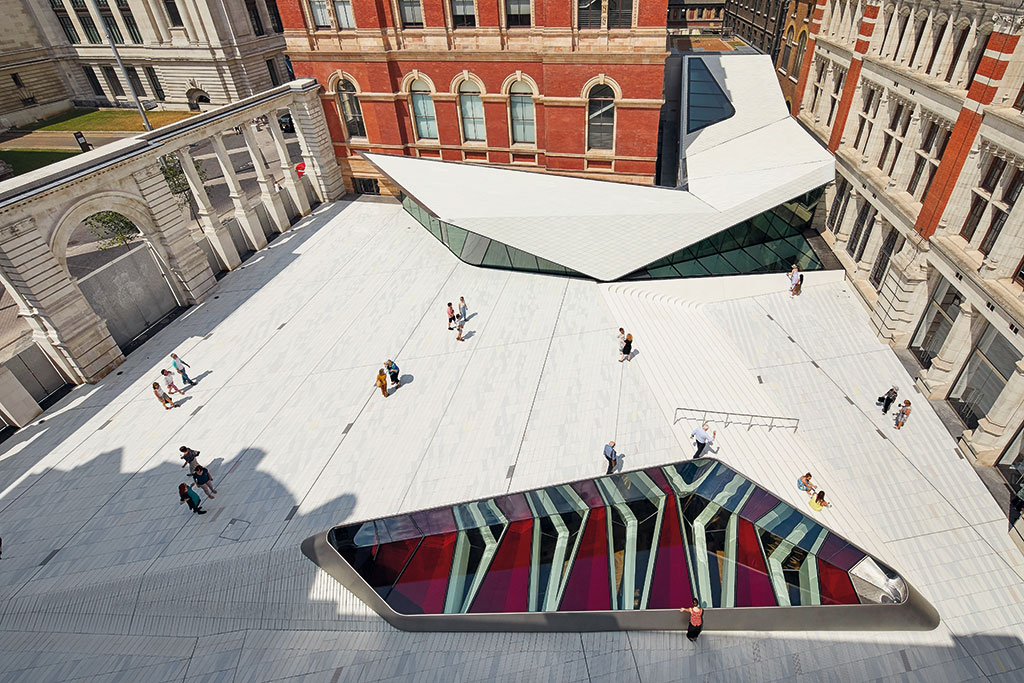 But we can no longer assume our urban advantage is secure. From Paris's rough wooing of the City and Berlin's rebuilt Museum Island to New York's consolidation of Fashion Week, London is now in a global race for soft power and cultural leadership.

Much of the populist nationalism surrounding the Brexit debate makes attracting talent to the capital, and positioning London as an open and enterprising city, much harder – which makes the role of culture even more important. As the British Council argues, 'Cities with a vibrant cultural heritage and entertainment scenes are attractive places for the increasingly international workers of the global financial and business sectors to come to work.' 
So, let us begin by exploiting our strengths. London's network of free national museums – supported by government subsidy – is essential to the capital's cultural power. More than that, the National Gallery and Tate Modern are centres of research and innovation. They support the broader ecology of private galleries, art fairs, artists and design festivals. Having some of the world's most stunning collections of art, design, antiquities and fashion free and open to all is a great selling point that we need to retain.
Intelligence Is Key…
Sitting alongside this is our array of higher education institutions. From University College London to Central Saint Martins to the London School of Economics, London boasts more top 50 ranked universities than any other city. They are the engine rooms of our knowledge-driven economy and another magnet for talent. In Brexit-Britain, we will need a visa system that allows the best and brightest to study and teach here; a new research funding framework which makes up the lost money from the European Union and an effective tax code that encourages designers and entrepreneurs to spin-out their research insights into successful businesses.
Even better, we should be thinking about building new creative clusters for the coming global economy. Where once we had the tanners of Southwark and weavers of Spitalfields, today institutions like the British Library, the Medical Research Council and Google-spin out DeepMind are building a new 'Knowledge Quarter' around King's Cross. Within a one-mile radius of the Eurostar terminal, an incredible concentration of over 75 cultural, research, scientific, business and academic institutions are working together on collaborative projects and creative innovation – from biotechnology to architecture. Not far away is Silicon Roundabout's 'Tech City,' another booming cluster of start-ups and social enterprises flourishing around Old Street roundabout.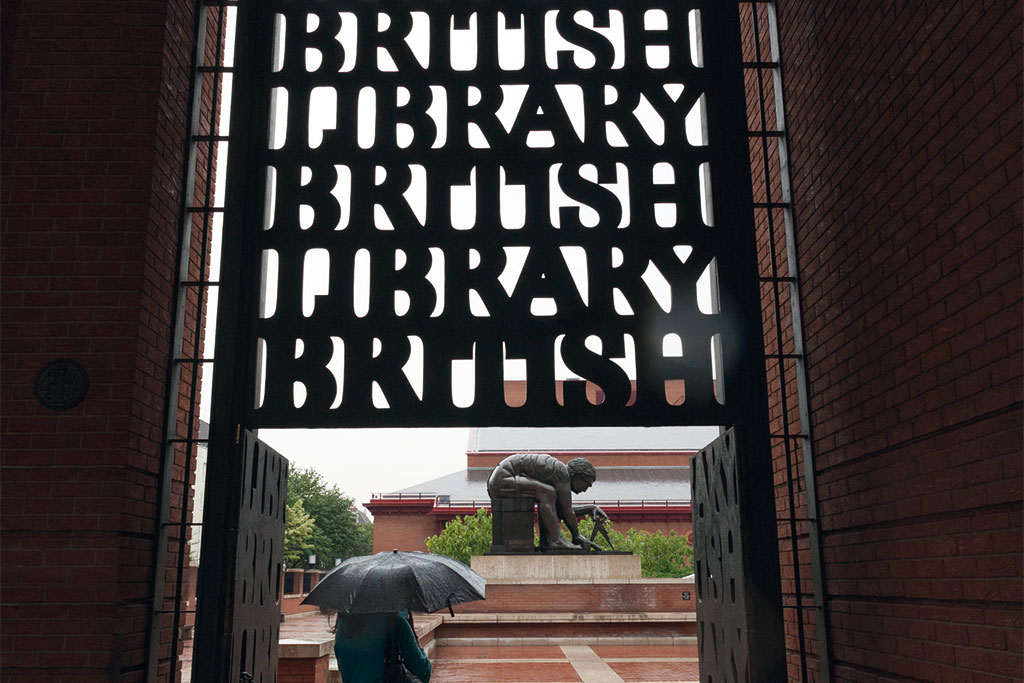 London Is Open…
The capital will also need some brave leadership. Mayor Sadiq Khan has powerfully made the case that 'London is Open', and is a committed supporter of the city's creative economy. He has sought to expand capacity for film and TV production in the capital; energised the night-time economy with 24-hour Tube openings; protected live music venues; and sought to plan more artists' studios. But this is the time for boldness of vision and, on the site of the 2012 Olympics, he must soon set out his plans for a new cultural and educational district that promises to transform East London's creative capacity. On the grounds of the Olympic Park, a modern South Bank is set to rise, bringing the likes of Sadler's Wells, the BBC, the London College of Fashion, the British Council and other partners (including, potentially, the V&A) to Stratford. This is exactly the visionary civic intervention that London will need to show it retains its creative edge.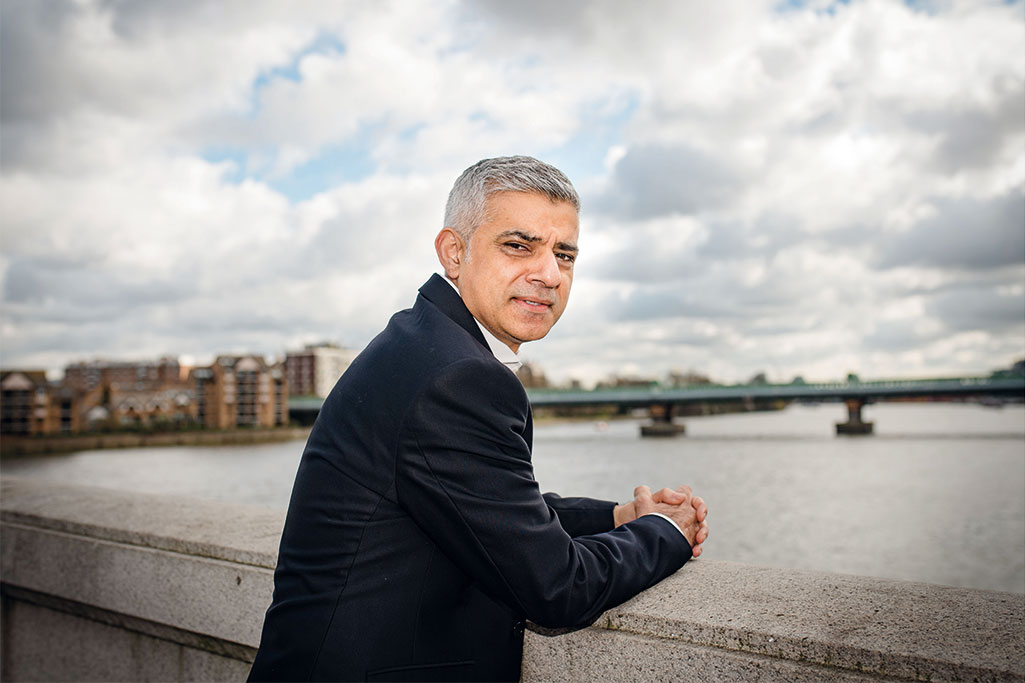 Time For A Change…
At the same time, there is basic housekeeping to do. The expansion of Heathrow Airport should go ahead. The opening of Crossrail Two is much with rising demand. Our schools have to keep pace with changes in technology and learning. And, above all, there is a crisis of affordable housing in the city. To be attractive to young, creative talent, London has to be a place where artists, designers and engineers can afford to pay the rent or put down a deposit. If Britain is to be Brexit-ready, London needs its physical infrastructure to be match-fit. 
For all these internal reforms, the capital also must appreciate its place within the UK with greater humility. Yes, it is the nation's engine of economic growth and political power. But part of the drumbeat towards Brexit was a sense of London loosening its moorings from the rest of England: its cultural energy and creative capacity was too focused on the rest of the world with little thought for those non-metropolitan communities feeling left behind by globalisation. We need London to be a success in these Brexit times, but the capital requires much better mechanisms for sharing its incredible pool of talent, innovative ethos and, indeed, philanthropic wealth.
Few in the creative industries see much of an upside to Brexit. But, as with past crises, we will rise to the challenge and work to ensure that London holds onto its mantle as the capital of the 21st century. There is energy, radicalism and brilliance here that can't be bargained away by political horse-trading. As Percy Bysshe Shelley once put it, 'You are now / In London, that great sea, whose ebb and flow / At once is deaf and loud, and on the shore / Vomits its wrecks, and still howls on for more / Yet in its depth what treasures!' 
MORE ESSAYS: Is High Culture A Luxury Or A Necessity? | How to Invest in Jewellery / The Evolution of Great Brands / Everything you need to know about hygge
---