Beautiful, historic, heaving… Florence, Siena and Pisa are the usual go-to's for vacationers looking for a Italian sojourn but when the cities get busy, we're looking for less trodden Tuscan treasures to explore.
Where do Tuscan locals go to get away from the heat and crowds of an Italian summer? With so much culture and history on tap – not to mention fine wine – you could be forgiven for wondering if they need drive anywhere at all.
But as a cool breeze wafts in over the marina at Punta Ala, it's apparent that most of the tourists speak with a local Italian accent. This rocky outcrop of coast is in the heart of Maremma in southwest Tuscany, an easy three-hour drive north from Florence on winding A-roads.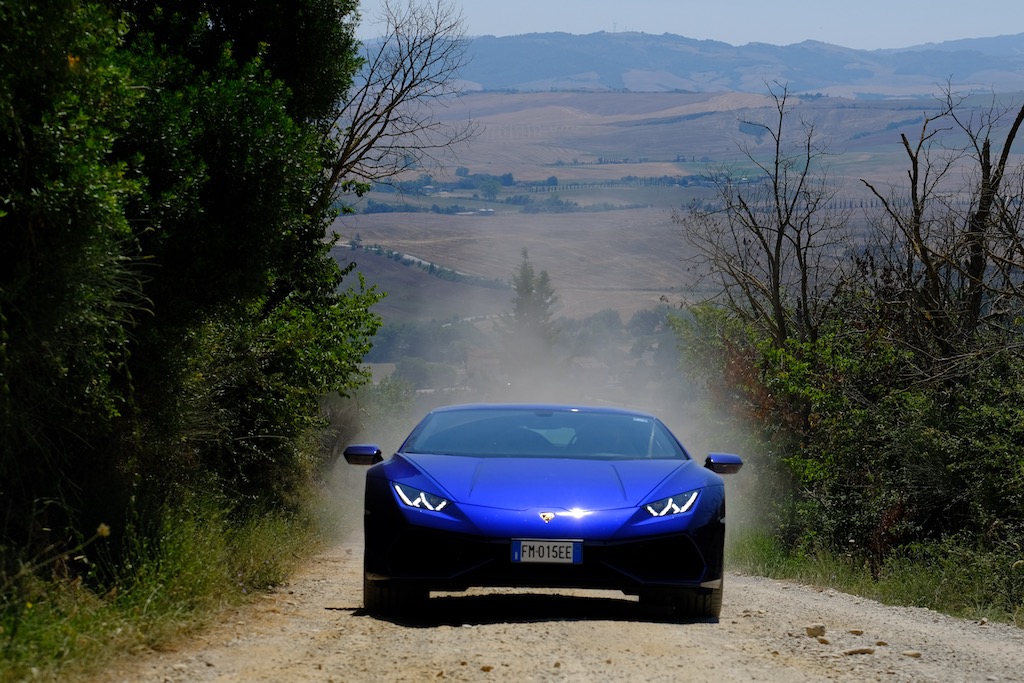 Tuscans have been holidaying on the doorstep for centuries, making it one of Italy's best-kept secrets. Punta Ala offers sandy beaches, lush forests and spectacular views west towards the island of Montecristo, Giglio and Elba – where Napoleon spent a brief period in exile.
Nowadays Old Boney would have found it far more comfortable staying here on the mainland, at the Bagioni Hotel Cala del Porto. The five-star beach resort offers a shimmering vista of the Tyrrhenian Sea and magnificent sunsets from a poolside dining table.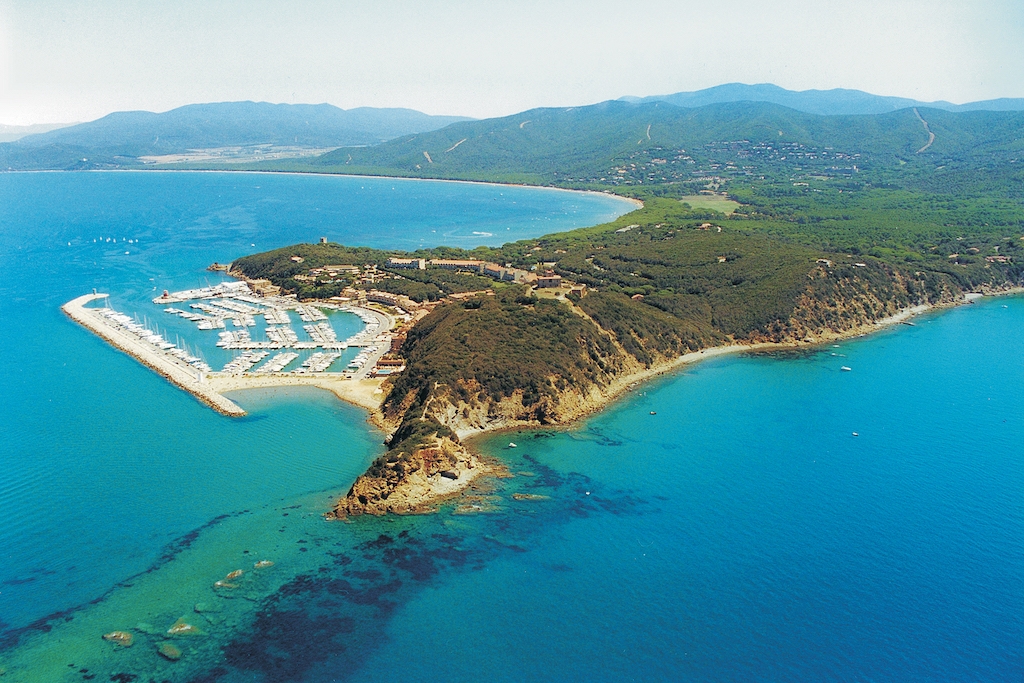 Punta Ala was hardly on the map until the early 1960s, when the first hotel sprung up. The Baglioni appeared in 1973, perched high above the town it is now a favoured location for well-heeled Florentines to escape on weekends by car. I've arrived in a Lamborghini Huracan which is still cheaper than most of the boats in the harbour.
The chic coastal interiors mirror the location. Most rooms have views of the sea and the islands beyond, while the staff are relaxed and very attentive. There's a free minibus service to the La Vela spa and gym, or a private stretch of beach with waiter service beyond.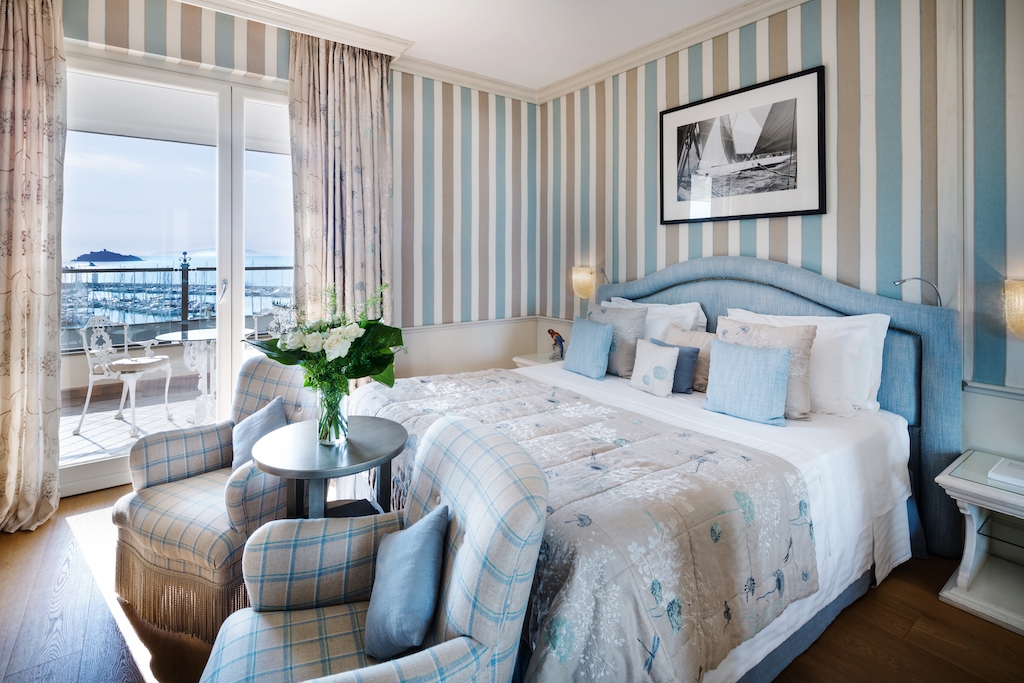 Enjoy a sail, water-ski or private wine tour. Some of your plans might be put on hold after sampling a lunchtime bellini at the pool bar. The menus here are rightly more seafood than pasta, where fish of the day really was caught that morning in a local harbour.
If you do have to be in Tuscany central then drive back inland, bypassing Grosseto and the pretty, fortified town of Paganico to Bagno Vignoni. A gem in the heart of the Val d'Orcia, Bagno Vignoni is different to other villages because the main square has been replaced with a bubbling hot spring pool.
Unfortunately, visitors aren't allowed to swim in the main square pool but there is another natural watering hole close by at the Parco dei Mulini and it's free. Hotel Adler Therma Spa is even closer – a spot favoured by Romans for its thermal baths even to this day.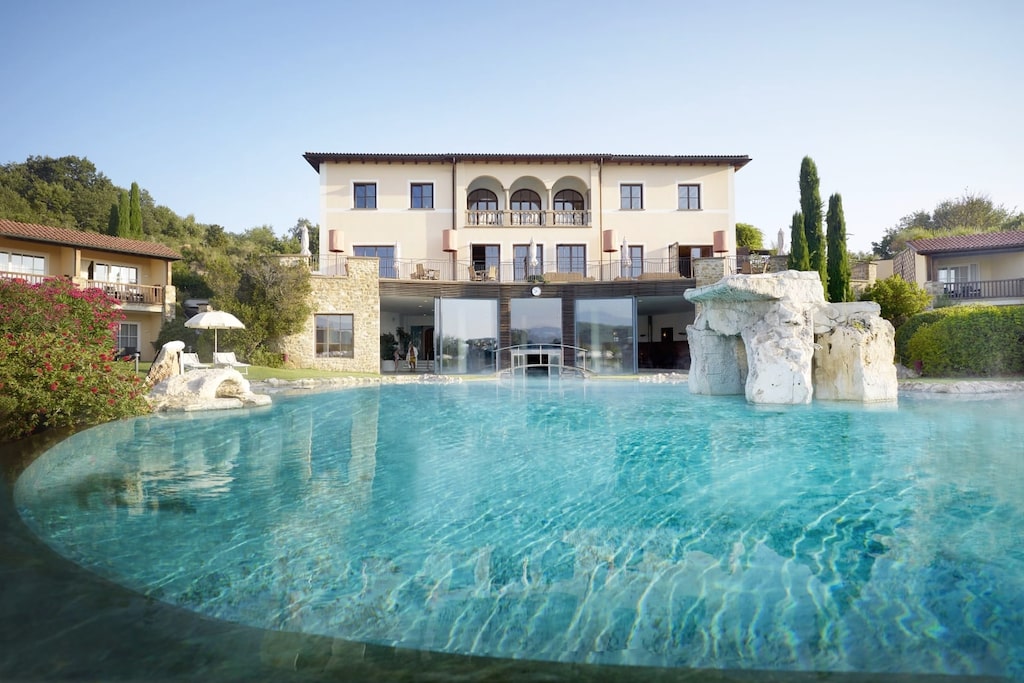 This luxury resort is a short drive from tourist hotspots like Montepulciano and Montalcino but many don't bother to leave the spa complex at all. The wellbeing menu for guests includes a range of massages and treatments, hiking, biking and running trails through the hillside vineyards.
I find it hard to stand on one leg these days (why would you!) so a splash of early morning yoga in the thermal outdoor pool set me up nicely before breakfast. The maze of rooms surrounds a vast outdoor waterway where guests can swim, float or just hug a cool G&T.
Adler is a haven of calm in the summer madness of Tuscany but if you need a dose of the real world, head north via Siena to the chianti country of Val di Pesa and the magnificent setting of the Castello del Nero hotel.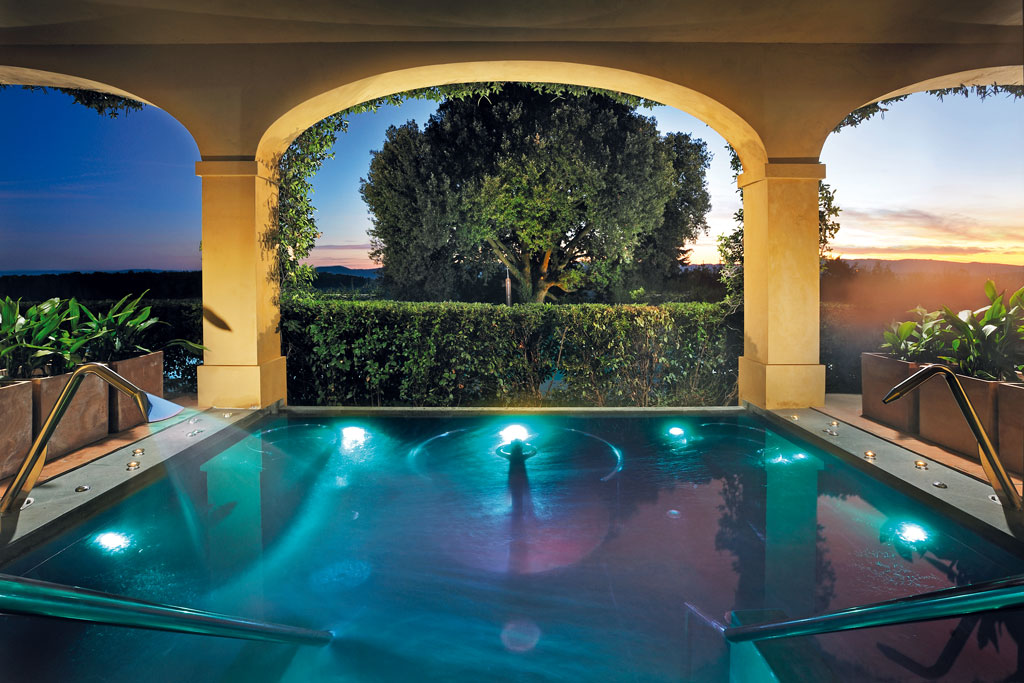 This awe-inspiring 12-century castle is home to a Michelin-starred restaurant that specialises in traditional Tuscan cuisine. La Torre is houses in the former stables and guests are guided through an impeccable dining experience from the moment they arrive at the French doors.
Caught in traffic, I arrive late but there is no fluster among the staff. If you opt for the tasting menu, be inspired by the award-winning wine list and make sure to leave enough room for a trolley of handmade chocolates that arrives with the coffee – amazing!
All roads lead to Rome – and they are especially bumpy in Tuscany driving a Lamborghini. So it was a relief to arrive at the Rome Cavalieri, a Waldorf Astoria hotel on the outskirts of the capital in the Monte Mario hills.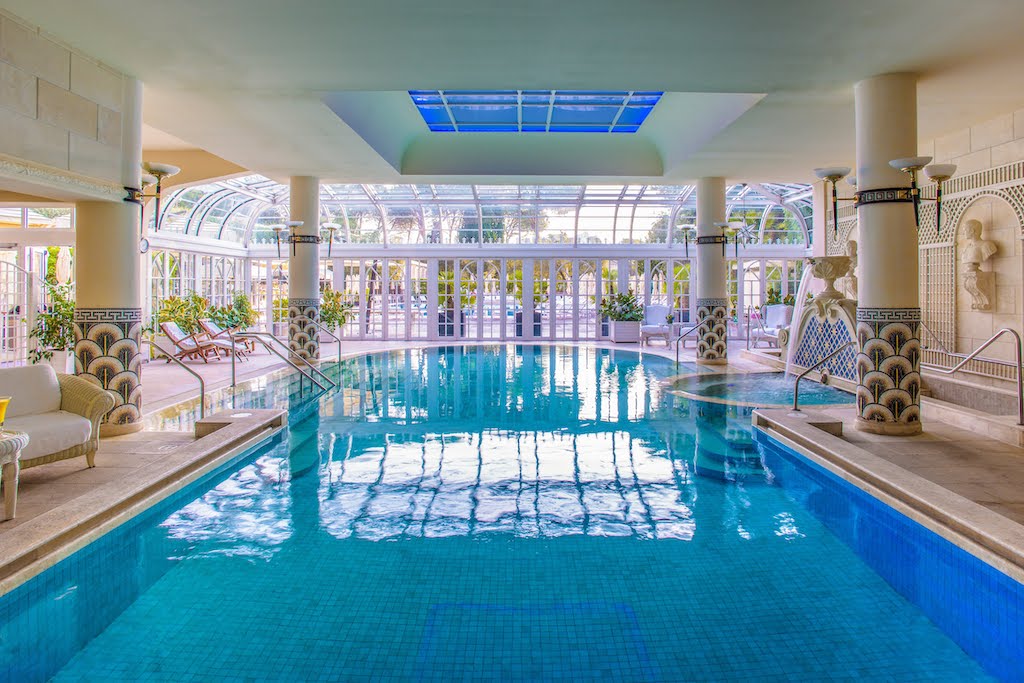 Apart from the old-fashioned grandeur, the joy of this place is it escapes the heat and chaos of central Rome in the summer months. The hotel operates a regular shuttle service into the Eternal City – although there's plenty to inspire guests in the 15-acres of grounds.
The artwork and antiques alone are so spectacular that the Cavalieri has its own guided tour. The Grand Spa is where Rome's glitterati come to relax and take selfies of themselves – the outdoor pool is patrolled by hot and cold running waiters.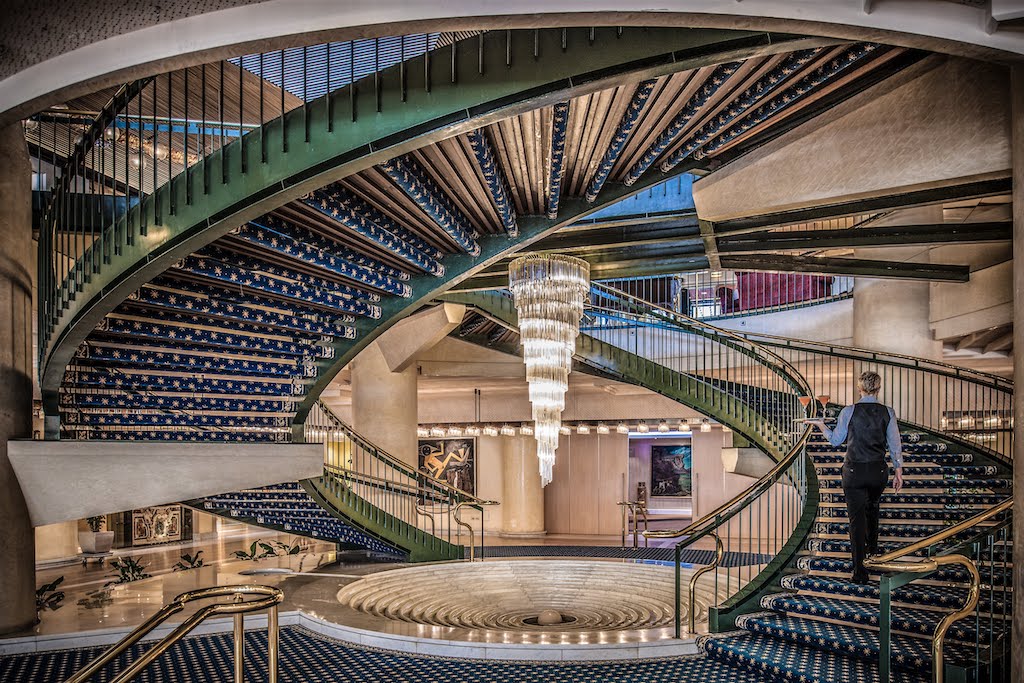 Book weeks in advance if you want to enjoy magnificent views of Rome from the rooftop La Pergola restaurant – it is Rome's only three-star eatery. Otherwise staff can arrange pretty much anything within reason, from a sandal-making workshop to a Vatican garden tour. Sadly, an audience with his Holiness isn't on the list…
Valet park at Heathrow with Airport Parking & Hotels (aph.com) – 'Best Airport Parking' award winner at the British Travel Awards for eighth year in a row. Prices from £82 a week.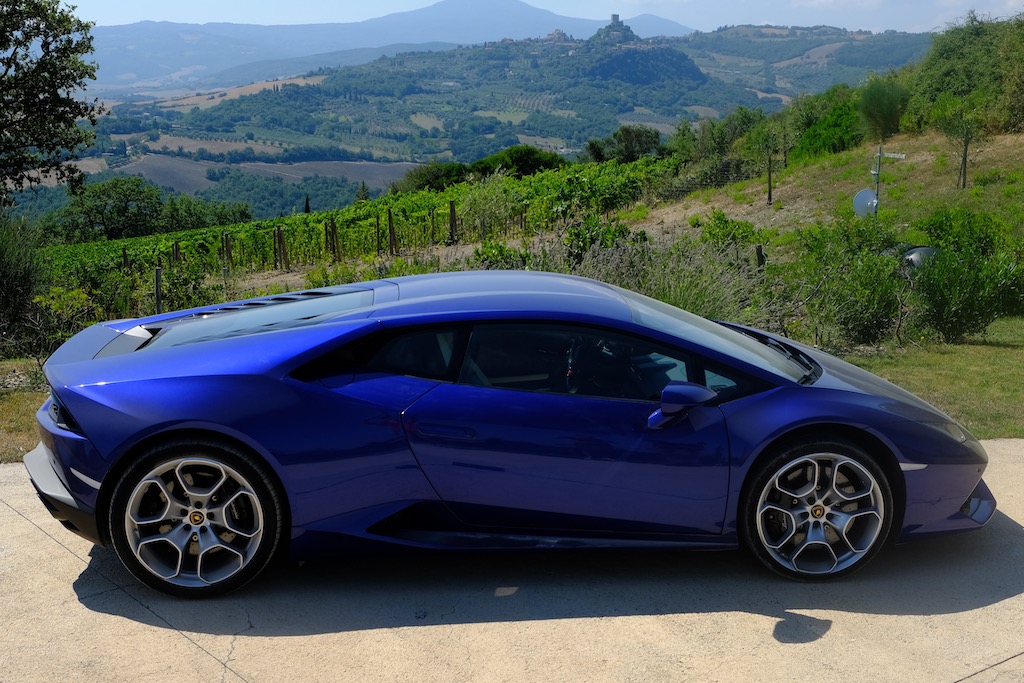 Five Great Touring Cars
1. Lamborghini Huracan Spyder
An extrovert convertible built by Italians? It doesn't come much louder or brash than this two-seat supercar. More outrageous than a Ferrari, the Huracan is pure theatre and you'll be treated like a god anywhere in Tuscany. Minimal luggage space.
2. Mercedes-AMG E63 S
A grand touring saloon for the family – which just happens to be very fast. With as much horsepower as the Lamborghini, the Merc is a true wolf in sheep's clothing. Drive it effortlessly across Europe and return home with Chianti in the cavernous boot.
3. Bentley Continental GT
The ultimate grand tourer. The latest Continental is a 2+2, offering a sumptuous cabin for two adults and a couple of gangly teenagers in the back. Exquisitely refined, the Bentley can be monstrously fast on the autostrade, or purr through the Cypress trees in style.
4. Fiat 124 Abarth
The 124 is a sister car to the brilliant Mazda MX-5 – except the upgraded Abarth model has real attitude. Retro styling harks back to the 124 of the swinging sixties, the manual roof folds easily and there's a roomy boot for touring. Exceptional fun for around £30k.
5. Honda NSX
Honda's two-seat supercar combines a petrol engine with an electric motor. Performance is brisk it has the cache of being very rare indeed. Ayrton Senna helped develop the original NSX in 1990, this one would be worthy of his name too.
DISCOVER MORE
---